About Us
---
Our Mission
It is our mission to empower those who perform, teach, and manage blood collection procedures for clinical testing to do so with professionalism, integrity, precision and compliance.
---
Healthcare professionals and educators around the world have relied on us for accurate and authoritative information on blood sample collection and processing (preanalytical) procedures since 1997. Through our videos, newsletters, books, posters, downloads, continuing education exercises, conference presentations, in-services, and more, we've been teaching proper phlebotomy technique based on the most current CLSI standards and OSHA guidelines.
We are not a certification agency, but we support comprehensive phlebotomy training and certification for all who have blood sample collection responsibilities.
For information on reputable agencies that certify phlebotomists, click here.
---
The Executive Director
Dennis J. Ernst MT(ASCP) has been involved in phlebotomy for over 30 years as a medical technologist, educator, and legal consultant. As the Director of the Center for Phlebotomy Education, he conducts workshops, in-services, and conferences on phlebotomy across the U.S. and around the globe with the goal of protecting healthcare workers and their patients from injury while obtaining high quality specimens for laboratory testing.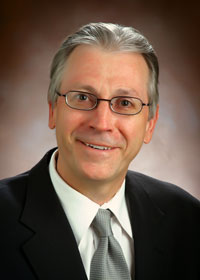 Director of the Center for Phlebotomy Education, Inc.
Author of Applied Phlebotomy (Lippincott Williams & Wilkins, 2005).
Author of Phlebotomy for Nurses and Nursing Personnel (HealthStar Press, 2001).
Editor of Blood Specimen Collection FAQs (Center for Phlebotomy Education, 2008).
Editor of Phlebotomy Today and Phlebotomy Today—STAT!, an online family of phlebotomy e-newsletters in publication since 2000.
Chairperson/Participant in the revision of several CLSI specimen collection standards and guidelines.
Internationally recruited speaker.
His articles have appeared in:
Parents magazine
Advance for Administrators of the Laboratory
ASCLS Today
RN magazine
Nursing
Advance for Laboratory Professionals
Medical Laboratory Observer (MLO)
Journal of Healthcare Risk Management
Monthly Mini-Lessons in Care of the Aging
Home Healthcare Nurse
LabMedicine
Advance for Nurses
COLA Insights
Managing Infection Control
Vantage Point
ASCP TechSample
He has been quoted in:
Washington Post
Wall Street Journal
The Dark Report
---