OUR MISSION
It is our mission to empower those who perform, teach, and manage blood collection procedures for clinical testing to do so with professionalism, integrity, precision and compliance.
---
OUR BACKGROUND
Since 1998, the Center for Phlebotomy Education, Inc. has been having a global impact on how blood samples are drawn and processed for clinical laboratory testing. As a trusted leader in the healthcare industry, tens of thousands of healthcare professionals and facilities worldwide have attended our conference presentations, invited us to conduct onsite training, implemented our educational materials, subscribed to our newsletters, and interacted with us through our web site.
Our expertise has been sought by clinical laboratories, healthcare facilities, academic institutions, government agencies, product manufacturers, and dedicated healthcare professionals around the world.
---
Healthcare professionals and educators around the world have relied on us for accurate and authoritative information on blood sample collection and processing (preanalytical) procedures since 1997. Through our videos, newsletters, books, posters, downloads, continuing education exercises, conference presentations, in-services, and more, we've been teaching proper phlebotomy technique based on the most current CLSI standards and OSHA guidelines.
We are not a certification agency, but we support comprehensive phlebotomy training and certification for all who have blood sample collection responsibilities.
For information on reputable agencies that certify phlebotomists, click here.
---
A Partial List of Organizations We Are Proud to Have Served
Geisinger Health Systems
Lahey Clinic
Centers for Disease Control and Prevention (CDC)
Mayo Clinic
Cleveland Clinic
Veterans Affairs Health System
Massachusetts General Hospital
Greiner Bio-One
Clinical and Laboratory Standards Institute (CLSI)
BD
Cape Cod Hospital
Sarstedt
University of Michigan Hospital
Glaxo-Smithkline
Accuvein
Denline Uniforms
Quest Diagnostics
bio Merieux
Vanderbilt University
LabCorp
Canadian Standards Association
American Association of Blood Banks
American Society for Clinical Pathology
California Department of Health Services
Norwegian Institute of Biomedical Science
Laerdal
Promedica
NorDx
Kaiser Permanente
Alberta Health Services
Singapore Polytechnic
Commmunity Hospital of the Monterrey Peninsula
Sentara Health System
U.S. Department of Labor
Covenant Healthcare
Queensland Health Australia
MarketLab
Sarah Bush Lincoln Health Center
Wall Street Journal
Compunet
Valley Medical Laboratories
Calgary Lab Services
---
The Director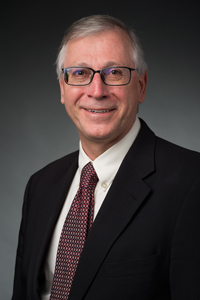 Dennis J. Ernst MT(ASCP) has been involved in phlebotomy for over 30 years as a medical technologist, educator, and legal consultant. As the Director of the Center for Phlebotomy Education, he conducts workshops, in-services, and conferences on phlebotomy across the U.S. and around the globe with the goal of protecting healthcare workers and their patients from injury while obtaining high quality specimens for laboratory testing.
Director of the Center for Phlebotomy Education, Inc.
Author of Applied Phlebotomy (Lippincott Williams & Wilkins, 2005).
Author of Phlebotomy for Nurses and Nursing Personnel (HealthStar Press, 2001).
Editor of Blood Specimen Collection FAQs (Center for Phlebotomy Education, 2008).
Editor of Phlebotomy Today and Phlebotomy Today—STAT!, an online family of phlebotomy e-newsletters in publication since 2000.
Chairperson/Participant in the revision of several CLSI specimen collection standards and guidelines.
Member of the CLSI Consensus Council, which oversees all standards development activities
Internationally recruited speaker.
His articles have appeared in:
Parents magazine
Advance for Administrators of the Laboratory
ASCLS Today
RN magazine
Nursing
Advance for Laboratory Professionals
Medical Laboratory Observer (MLO)
Journal of Healthcare Risk Management
Monthly Mini-Lessons in Care of the Aging
Home Healthcare Nurse
LabMedicine
Advance for Nurses
COLA Insights
Managing Infection Control
Vantage Point
ASCP TechSample
He has been quoted in:
Washington Post
Wall Street Journal
The Dark Report
He has appeared on:
---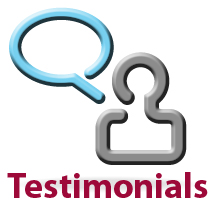 "Dennis Ernst is one of the leading experts in blood collection."
NBC News
"Dennis continues to be a tireless champion for the global establishment and implementation of standardized best practices in all aspects of phlebotomy and related pre-analytical services. His leadership, commitment and expertise continue to have significant impact on the improvement of quality practices in laboratory medicine, and, ultimately, on the health and well-being of patients everywhere."
Glen Fine, MS, MBA
Chief Executive Officer
Clinical and Laboratory Standards Institute (CLSI)
"I'm impressed with your thoroughness and dedication reflected on all the educational materials."
Sufi Advani
Technical Support
Abaxis

"I have referenced you many, many times not only as a source of information, but, justifiably, as a highly regarded expert in the field of phlebotomy."
T. Reece
"As the author of a leading coagulation web site and blog, I appreciate the Center for Phlebotomy Education's efforts to highlight and dramatize how important proper blood-sample collection and management is to accurate patient diagnoses and treatment. Your information directly enhances patient care."
George Fritsma, MS MLS
The Fritsma Factor, Your Interactive Hemostasis Resource
http://www.fritsmafactor.com/
"I have come to rely on Dennis' expertise in Phlebotomy. His knowledge is tried and true as he is truly the expert in this field. With me, he has a proven track record of knowing the current industry standards, policies and procedures. His knowledge is incomparable and he readily shares this information with everyone for the advancement of Phlebotomy and the healthcare field as a whole. What his publications do for this discipline is priceless."
Marie Moorehouse, BS,
Training Specialist Senior
Department of Pathology Phlebotomy Services
University of Michigan Health Systems