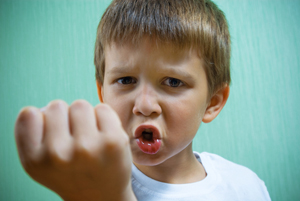 On average, hospitalized patients endure 1.5 blood draws per day throughout their admission. That's not surprising since laboratory results drive 70 percent of clinical decisions. A report recently published in Infection Control & Clinical Quality reports patient satisfaction depends heavily on the patient's experience with the phlebotomist. Even more so when the patient is a child. The authors state 38 percent of children aged 3 to 10 undergoing a blood draw must be physically restrained.

The authors stress product innovation, compassionate care, and patient feedback as critical in impacting how blood draws are conducted for the maximum comfort of every patient. Patient-friendly needles, devices that distract the patient's attention away from the draw, and devices that improve the quality of samples drawn through existing IV lines are a few innovations that enhance the patient experience.

Examples of compassionate care include strategies to reduce anxiety such as videos, music, artwork and massage before or during the draw. The authors also recommend Patient Passport, a survey tool developed by the National Quality Forum to allow for feedback from patients to help improve their next phlebotomy experience.