January, 2012
---
Feel free to forward this newsletter to a friend!
If this issue was forwarded to you from a friend, subscribe here.
Is Your Pneumatic Tube System Compromising Specimen Quality?
If your facility uses a pneumatic tube system (PTS) for blood specimen transport, you've likely experienced the benefits of rapid and convenient sample delivery to the laboratory, including increased efficiency and decreased turnaround times. But has your laboratory evaluated its system regarding the potential impact on sample quality?
In a study published in 1971, researchers evaluated the effect of pneumatic tube transport on the following analytes: Na, K, Cl, CO2, Ca, Pi, LDH, urea, uric acid, glucose, creatinine, total protein, fibrinogen, hemoglobin, and bilirubin and noted increases in analyte concentration for hemoglobin, LDH, and potassium.1
Fast forward to 2009. A study conducted by researchers in China assessed the effect of one hospital's PTS on serum LDH and potassium levels, concluding that minor shakings occurring during sample transport influenced LDH and potassium concentrations.2 The study states that clinical laboratory staff should recognize the negative side of PTS with regards to analyte stability, while the authors also acknowledge previously published studies that found no significant difference in hemolysis frequency between PTS and hand delivery of blood samples. The explanation: differences exist among different transport systems.
Another study published in 2009 evaluated the excessive rates of hemolysis associated with a recently installed pneumatic tube system in the Accident and Emergency Department of a Scottish hospital.3 Prior to PTS installation, the weekly mean hemolysis rate reported by the laboratory was 3.3%. A problem with the system resulted in subsequent hemolysis rates as high as 54%. After the fault was corrected and other measures taken, including bubble-wrapping samples, hemolysis rates were 7.1%. The study concludes that laboratories should be aware that defects in a PTS can cause rapid deceleration resulting in increased sample hemolysis rates.3 Depending on the configuration and speed of a given system, samples transported by a PTS may be subjected to significant agitation while en route due to sudden acceleration and deceleration. The study illustrates the need to conduct not only initial but periodic validations of PTSs to ensure proper performance.
In a study conducted in Homburg, Germany, researchers concluded that PTS transport impairs platelet aggregation, with the recommendation to manually transport whole blood samples that are collected for platelet aggregation studies or PFA-100 analysis.4 In contrast, a Swedish study that evaluated the effect of PTS transport on routine hematology and coagulation studies, including platelet function with PFA-100, found that sample transport by a PTS did not introduce preanalytical error for these tests.5
In terms of arterial blood gas (ABG) samples, a study evaluating ABGs transported by a PTS found the partial pressure of arterial oxygen (PaO2) values to be falsely elevated and clinically unacceptable when compared to the results obtained from ABG samples transported by courier.6
According to the authors of a 2011 editorial appearing in Clinical Chemistry and Laboratory Medicine, the documented effects of PTSs on sample quality and all laboratory parameters seem limited, if not controversial.7 Sample transport is an important preanalytical factor that can greatly impact overall turnaround times and sample integrity. When automated processes are implemented, they warrant comprehensive and periodic evaluation to ensure accurate results not sacrificed for the sake of expediency.
References
Steige H, Jones J. Evaluation of Pneumatic-Tube System for Delivery of Blood Specimens. Clin Chem. 17:12, 1971.
Cui M, Jung R, Wang H. Changes of Serum Lactate Dehydrogenase and Potassium Levels Produced by a Pneumatic Tube System. Lab Med. 40:12, 2009.
Ellis G. An episode of increased hemolysis due to a defective pneumatic air tube delivery system. Clin Biochem. 42:12:1265–9, 2009.
Hubner U, Bockel-Frohnhofer H, et al. The effect of a pneumatic tube transport system on platelet aggregration using optical aggregometry and the PFA-100. Clin Lab. 56:1–2: 59–64, 2010.
Wallin O, Soderberg J, et al. Preanalytical effects of pneumatic tube transport on routine haematology, coagulation parameters, platelet function and global coagulation. Clin Chem Lab Med. 46:10; 1143–9, 2008.
Victor PJ, Patole S, et al. Agreement between paired blood gas values in samples transported by either a pneumatic system or by human courier. Clin Chem Lab Med. 49:8 1303–9, 2011.
Plebani M, Zaninotto M. Pneumatic tube delivery systems for patient samples: evidence of quality and quality of evidence. Clin Chem Lab Med. 49:8; 1245–46, 2011.
Featured Product
Buy One Get One Free Procedure Templates
Do your blood specimen collection procedures reflect the most current standards established by the Clinical and Laboratory Standards Institute (CLSI)? If not, you may not be able to prove you and your staff operate within the standard of care should your collection methods ever be called into question. Obsolete procedures can place you and your facility at risk for liability and non-compliance with regulatory agencies.
During the month of January, with every purchase of the Venipuncture Procedure Template, the Center for Phlebotomy Education is including the Skin Puncture Procedure Template for free. Together, the templates will save you and your staff hours of research and revisions, and provide the confidence that your blood collection manual is up-to-date. These editable Microsoft® Word documents are written in CLSI's recommended format for laboratory procedures and contain the provisions of the latest CLSI venipuncture and skin puncture standards that may be missing from your existing procedures. Simply download the templates and customize them for use in your facility.
January/February Webinar Events
The Center for Phlebotomy Education continues its 2011–2012 Phlebotomy Best Practices webinar series with upcoming webinars to be held January 17 and February 14, 2012.
January 17, 2012—Ten Commandments of Phlebotomy
Ten rules of specimen collection that must be followed without fail, and why they are important to patient care, will be presented. Topics include discussions on vein selection, customer service, patient and sample identification, technique, safety and more. Target audience: those who perform, teach, and manage blood collection procedures.
February 14, 2012—Seizing Control of Blood Culture Contamination Rates
The most common causes of blood culture contamination will be discussed, along with strategies to reduce contamination rates in your facility, even where phlebotomy services have been decentralized. Target audience: those who draw blood cultures, and those who teach, and manage blood collection personnel.
What our attendees are saying about the Phlebotomy Best Practices webinar series:
"This was my first time attending a webinar… I liked the convenience of being able to attend from my office with other staff. I also thought that the time frame was good, not too long or short, and we were able to get a significant amount of information without going overboard."
"Continue to do what you do!!"
"Everything is very well covered."
"The computer links for handouts in advance of the program is an advantage."
Registrations are being accepted and are priced per login. For more information, contact the Center through their website at www.phlebotomy.com/webinars or call toll free 866-657-9857.
This Month in Phlebotomy Today
Here's what subscribers to Phlebotomy Today, the Center for Phlebotomy Education's paid-subscription newsletter currently in its 13th year of publication, are reading about this month:
Feature Article
Ergonomics: A Phlebotomist's Perspective—Part I
Phlebotomy in the News
A round-up of articles on phlebotomy and phlebotomists who made Internet headlines in December including these stories:

"Hospital in the Home" Gaining Ground in Australia
UK Study: Better Phlebotomy Training for ED Doctors Needed
New Technology Promises Painless, Easy Blood Collection
Fake Injuries Provide Real Lessons for Second Graders
Israeli Researchers Hope to Alter Nature of HAIs
BD to Offer Phlebotomy Courses with India's PHD Chamber

Safety Essentials
The Combative Patient
Tip of the Month
One Touch Too Many
CE Questions
(institutional version only).
Buy this issue for only $9.95.
For subscription rates and to subscribe to Phlebotomy Today, click here. The current month's issue will be emailed to you immediately upon subscribing.
On a Personal Note...
On my desk sits a model of a 1958 Ford Edsel. I keep it there to remind me of my parents, what they endured, and where I need to look for inspiration when life threatens to steal your spirit.
If you have a moment, follow me...
Featured FAQ
Hooking an IV to a Butterfly Set
Question
There is a nurse in our clinic who is having problems starting IV's. She would like to have our phlebotomist access the vein with a butterfly, and then she will connect her IV to the set. I have never heard of such a thing, and I don't think it is legal. Isn't this putting the phlebotomist in the position of starting an IV? If you can find any standards or documentation that I could show this nurse, I would appreciate it.
Answer
The butterfly sets your phlebotomist is carrying around are not likely designed for infusion therapy. The steel needles of a winged blood collection set are not intended to be left in place. Your phlebotomist should resist.
If the nurse is requesting the phlebotomist insert an IV set for infusing fluids, that's probably not a good idea, either unless the phlebotomist is trained on IV insertion.
Bring this issue to the attention of your nurse manager. She may not be aware of the intent to rig a blood collection device for IV infusion. At the same time, instruct your phlebotomists to resist such requests since merging these two procedures may not be advisable. As a phlebotomist, it's well within his/her right to resist any attempt for someone from another department to modify the blood collection procedure. Resistance should continue until and unless research proves it's a recognized modification in the industry and one that is supported in the facility's procedure manual. If the facility permits it, it should be reflected in both laboratory and nursing procedure manuals. You might also have your nurse manager check the modification against nursing policies and the standards of the Infusion Nurses Society.
If you need more ammunition, you can always contact the manufacturer of the device the nurse is trying to use for double duty. If the manufacturer frowns on it, you must, too. It's about liability. You don't want a jury to have to consider the consequences for using a device against manufacturer's recommendations. Your risk manager will likely be an ally to your cause.
Each month, PT-STAT! will publish one of the hundreds of phlebotomy FAQs in the growing database of questions and answers available in Phlebotomy Central, the members-only section of the Center for Phlebotomy Education's website. For information on joining Phlebotomy Central, click here.
Survey Says
New Phlebotomist Training
Last month, we asked visitors to our website and Facebook page about the number of hours of training newly hired phlebotomists receive at their facility before being allowed to draw patients without supervision. All respondents indicated that initial training is mandatory, with nearly a third (31%) stating that the required hours of training vary depending on the trainee.
Interestingly, of those who reported a specific range of time newly hired phlebotomists were subjected to, the responses covered the spectrum. Thirty-five percent reported a training period of 100 hours or more. In contrast, the second highest response was nine hours or less (20%). The results are shown in Chart 1.
Chart 1. Hours of required training for newly hired phlebotomists
Sample Comments:
"This depends on the level of experience. Phlebotomists with at least one year of experience receive at least one day of observation."
"If a phlebotomist has previous experience, we supervise his/her draws the first day (approximately 8 hours). If the phlebotomist has no previous working experience, we supervise 2-4 weeks, depending on the individual."
"If no phlebotomy experience, at least 80 hours."
"They must meet the minimum requirements as stated for everyone in a defined clinical competency before they can practice alone."
"In our state it is not required to be certified. So it depends on whether our new caregivers have had a phlebotomy class, are experienced, or whether I teach them on the job."
"Our trainees are required to complete 100 venipunctures before flying solo. The first 50 go quickly in our outpatient setting. But the second half are performed on inpatients, which takes much longer. Our training for initial solo sticks is usually about 4 weeks. Total basic training is 6 weeks. Complete competency training is 6 months. It takes one full year to truly "get" phlebotomy."
"They should have had 15-20 blood draws in their training program before they get to us. Training programs need to have students do live draws in training, not just fake arms!"
"A new employee gets 6 weeks of training with an experienced preceptor that has been at the hospital for at least 3+ years."
"To train from zero previous experience, at least 150 hours with supervision."
"We recently began a cooperative effort with a local trade school. It's been a challenge in many ways but worth it to be sure the trainee is receiving a more formal education."
To further identify the type of instruction provided to newly hired phlebotomists, we asked survey participants if the training includes a didactic (classroom) component. Fifty percent of respondents indicated that it does.
Sample Comments:
"Yes. Newly hired phlebotomists observe a current phlebotomist… and read related materials and lab procedures. OSHA, Hazmat, and HIPAA training are also done in a classroom-style format."
"Yes. About two days of lecture material."
"Yes. Training is required on the basics that are specific to our hospital."
"Yes. Six months of theoretical training."
"Yes. Several brief classroom sessions one-on-one with the supervisor."
"Yes. Textbooks and diagrams of anatomy. Articles on difficulties and dangers of phlebotomy."
"No. All is done on the job."
"No. Absolutely should have in a training program before they come for a job!"
"No. We only hire those who have already completed the didactic component, but we do refresh them."
"No. On-the-job training in a hospital environment."
"No. Would like to be able to do this."
We also asked survey participants how many supervised collections new hires must perform before they are allowed to draw patients independently. Approximately 11 percent indicated that no supervised draws are required. Of those who reported having a set number, 34 percent stated their facility requires 100 or more observed collections.
Sample Comments:
"No specific requirement on number, but at least one of each different type (venipuncture, skin puncture, blood bank, blood culture, butterfly, syringe) is required to be observed and checked off."
"As many as it takes for them to complete clinical competency, but it's a lot."
"80. This also depends on the caregiver's background in phlebotomy."
"60. Need at least 50 draws for portfolio of evidence."
"I should say 100 for basic venipuncture, then around 20 more for odds and ends."
"100. A phlebotomist with more than five years' experience is put with a new hire."
"100. Minimum for sitting for the PBT certification application."
"40. Depends of the newbie's confidence and demonstration of safe practice."
Based on the self-report of survey participants, 12 percent work at facilities located in California where minimum training standards are in place, 80 percent work at facilities within the U.S. but outside of California, with eight percent working outside the U.S.
This month's survey question
Does your facility policy limit the number of venipuncture attempts?
Last Month on Facebook
During the month of December, fans and visitors to our Facebook page shared their thoughts on the following topics:
Cotton balls and post-venipuncture care;
Using a blood pressure cuff as a tourniquet;
Techniques on how to keep from missing "rolling veins";
The amount of training received by newly hired phlebotomists;
Draws to the basilic vein;
Phlebotomy in European counties;
Average phlebotomist salary in the U.S.;
Multitasking;
Touch Activated Phlebotomy (TAP) technology;
Healthcare worker fatigue.
Looking for an online community to post questions or to simply satisfy your desire for phlebotomy talk between newsletter issues? Visit and "Like" our Facebook page and you'll never miss out on another discussion or one of our special Facebook offers. Your peers need your input, and you need theirs. www.facebook.com/CPEInc
What Should We Do?
What Should We Do? gives you the opportunity to ask our team of technical experts for advice on your most pressing phlebotomy challenges. Whether technical or management in nature, we'll carefully consider solutions and suggestions based on the industry's best practices so that you and those in other facilities with the same problem can benefit, all the while maintaining your facility's anonymity. What Should We Do? is your opportunity to ask us for suggestions on the best way to handle your real-life dilemmas.
This Month's Case Study
Bleach Versus Disinfectant Wipes
One reader writes:
I've been a phlebotomist for 30 years and have always used a 10% bleach solution to clean work surfaces, including the phlebotomy chair, counter tops, etc. With the new disinfectant wipes available, we have been told that bleach is no longer recommended. Could you help an old phleb get up to date?
Our Response
Based on our research, either product would be acceptable for routine cleaning of outpatient collection areas and work surfaces. OSHA in its Bloodborne Pathogens Standard (29 CFR 1910.1030(d)(4)(i)) states that employers shall ensure work areas are kept clean and that the method of decontamination should be based on several factors including the type of surface to be cleaned, the type of soil present, and the tasks performed in the area. So an evaluation of the work area and contamination present should be considered when selecting the type of disinfectant to be used.
Appropriate disinfectants include a diluted bleach solution and EPA-registered tuberculocides, sterilants registered by EPA, products registered against HIV/HBV, or Sterilants/High Level Disinfectants cleared by the FDA. The lists of the EPA Registered Products are available from the National Pesticide Information Center's website or at 1-800-858-7378. Any of these products are considered effective when used according to the manufacturer's instructions, provided the surfaces have not become contaminated with agents or volumes of or concentrations of agents for which high level disinfection is recommended.
The Centers for Disease Control and Prevention (CDC) also discusses various disinfectants and their purposes in Appendix B (p. 333) of its publication, Biosafety in Microbiological and Biomedical Laboratories:
"...Generic disinfectants containing chlorine are available in liquid or solid form (e.g., sodium or calcium hypochlorite). Although the indicated concentrations are rapid acting and broad-spectrum (tuberculocidal, bactericidal, fungicidal, and virucidal), no proprietary hypochlorite formulations are formally registered with EPA or cleared by FDA. Common household bleach is an excellent and inexpensive source of sodium hypochlorite. Concentrations between 500 and 1000 mg/L chlorine are appropriate for the vast majority of uses requiring an intermediate level of germicidal activity; higher concentrations are extremely corrosive as well as irritating to personnel, and their use should be limited to situations where there is an excessive amount of organic material or unusually high concentrations of microorganisms (e.g., spills of cultured material in the laboratory)..."
Finally, in its Clinical Laboratory Safety Guideline (GP17), the Clinical and Laboratory Standards Institute (CLSI) addresses good housekeeping practices, including the recommendation to clean bench tops at least daily (more frequently if needed) using "an appropriate germicidal agent or freshly prepared 10% dilution of sodium hypochlorite (i.e., household bleach)."
So it appears that a 10% bleach solution is still acceptable for routine decontamination. However, please note that to be effective, the solution must be freshly prepared. Perhaps convenience is why your facility is switching to disinfectant wipes instead. A conversation with your supervisor would shed more light on your facility's decision.
Additional Resources
The following studies also address the selection and use of surface disinfectants:
Got a challenging phlebotomy situation or work-related question?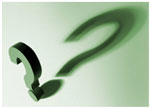 Email us your submission at WSWD@phlebotomy.com and you just might see it as a future case study. (Names and identifiers will be removed to assure anonymity.)
Notice: Do not respond to this e-newsletter.
Responding to the email address from which this newsletter is sent will result in the deletion of your address from our mailing list. If you would like to send an email to the editor, send it to phlebotomy@phlebotomy.com.
---