January, 2013
---
Feel free to forward this newsletter to a friend!
If this issue was forwarded to you from a friend, subscribe here.
Doctors Fail to Follow Up
on Most Patient Test Results
When it comes to patients and their test results, the old adage "no news is good news" is no longer a comforting thought. According to a study published in the Journal of General Internal Medicine, doctors in the United States fail to follow up on as many as 62 percent of medical laboratory tests and up to 35 percent of radiology reports they order for their patients.1 The outcome: critical information is overlooked, delaying proper diagnoses and treatment that could jeopardize patient care.
Researchers at the University of New South Wales reviewed 19 studies conducted in the U.S. and found physicians fail to follow-up on medical laboratory tests between 7 and 62% of the time.1 For radiology, follow-up failures ranged between 1% and 36%.1 Healthcare settings represented in the report included ambulatory patients attending outpatient clinics, academic medical centers, community health centers, and primary care practices.
In addressing the problem of missed diagnostic test results, researchers made the following recommendations for improvement:1
create policies regarding the responsibility, timing and process of notification;

use integrated IT and communications technologies;

consider the multidisciplinary nature of the process;

have

the patient serve as a possible safety net against error.
Researchers noted that the practices and processes currently used are inconsistent, that most of the primary care practices in the study are not using electronic health record (EHR) systems, and most are not electronically connected to the clinical labs with which they are communicating. The researchers did find that there was better follow up on patient test results when electronic systems were used.
Reference
McLeod P. Not a Surprise for Pathologists: Study Determines Doctors Fail to Follow Up on as Many as 60% Clinical Laboratory Test Results

.

Dark Daily

. November 12, 2012. Link. Accessed 12/19/12.
Featured Product
2013 Train-the-Trainer Workshops
Due to the overwhelming success of November's Train-the-Trainer workshop, the Center for Phlebotomy Education announces workshop dates for 2013. Laboratory managers, phlebotomy supervisors, nurses, educators, and trainers from across the United States, Canada, and Australia came to the two-day event, held at the offices of the Center for Phlebotomy Education, in Corydon, Indiana. The workshop is designed to help managers and educators refine their training programs to optimize their staff's performance.
Workshop dates for 2013 include:
May 8–10
July 10–12
November 6–8
"We're really jazzed about how well received our first event was," says workshop coordinator and presenter Catherine Ernst RN, PBT(ASCP). "Attendee feedback was overwhelmingly positive, and indicates we should expand it to a three-day event. So this year, we'll be putting additional focus on team building, reducing turn-over rates, and increasing customer satisfaction. We're going into greater depth on ways to teach concepts, procedures, and professionalism, adding more roundtable opportunities, and setting up demonstration areas around the room for attendees to visit during breaks."
"The conference was outstanding and exceeded all my expectations. I am not sure where to begin with all the information. We owe you a great deal of thanks."
George Souza
Technical Director
Laboratory Support Services Unit
Massachusetts General Hospital
A faculty of world-class instructors will cover topics essential to every healthcare professional who draws blood samples including:
Preanalytical errors affecting specimen quality;

Nurturing professionalism & responsibility;

Understanding different learning styles for maximum effectiveness;

Measuring student & staff competencies;

Mentoring students & new staff... and much more.
Besides learning how to be a more effective trainer, participants will be able to network with their peers and share ideas, strategies, and solutions to their most perplexing problems. All attendees receive a portfolio filled with resources, tips, and tools they can implement immediately. The workshop qualifies attendees to receive 18 P.A.C.E. continuing education credits.
Workshops will take place in Louisville, Kentucky. Registration is $425. For more information on this opportunity to learn from the most respected authority in the industry, visit www.phlebotomy.com/Train-the-Trainer.html or call: 866-657-9857 toll-free.
Webinar to Provide Industry Update
Would you like to learn more emerging technologies that could affect the blood collection industry? Want to hear the latest about recently published studies impacting the preanalytical phase of laboratory testing? If so, you and your staff won't want to miss "Industry Update," the fourth webinar in the Center for Phlebotomy Education's Phlebotomy Best Practices 2012–2013 series. Scheduled for Thursday, February 21, 2013, this presentation by Dennis J. Ernst MT(ASCP), a leading authority in the blood collection industry, covers current trends in the practice and management of blood collection processing and handling procedures, new products, legislative developments, and other advances in the industry affecting those who perform, teach or supervise blood collection personnel.
Dennis J. Ernst, MT(ASCP), is the Executive Director of the Center for Phlebotomy Education, Inc. A highly recruited international lecturer, Ernst has authored of over 50 articles on phlebotomy, two textbooks and a desk reference. He chairs the CLSI working groups that write the standards for specimen collection, has participated on several CDC Best Practices panels addressing preanalytical issues, and serves as the editor of the Phlebotomy Today family of newsletters, read monthly by over 15,000 subscribers worldwide.
To register, or for more information, visit the Center's webinar page or contact the Center by phone at 866-657-9857 or email at support@phlebotomy.com.
This Month in

Phlebotomy Today
Here's what subscribers to Phlebotomy Today, the Center for Phlebotomy Education's paid-subscription newsletter currently in its 13th year of publication, are reading about this month:
<![if !supportLists]>·

<![endif]>
Feature Article
The Berlin Wall of Healthcare, Part I
<![if !supportLists]>·

<![endif]>
Phlebotomy in the News
A round-up of articles on phlebotomy and phlebotomists who made Internet headlines in December including these stories:
Laboratory Testing Errors Spark Debate in Developing Countries

Phlebotomist Couple Honored for 106 Years of Combined Service

Fee Cuts May Result in Closure of Phlebotomy Service

Phlebotomist's Claim of Retaliation Fails in Oklahoma Court

Massachusetts and Maine Top List in "A" Grade Hospitals
<![if !supportLists]>·

<![endif]>
Playing it Safe
A Regular Column on Blood-Collection Safety
<![if !supportLists]>·

<![endif]>
Tip of the Month
Eye of the Beholder
<![if !supportLists]>·

<![endif]>
CE Questions
(Institutional Version Only)
Buy this issue for only $9.95.
For subscription rates and to subscribe to Phlebotomy Today, click here. The current month's issue will be emailed to you immediately upon subscribing.
Featured FAQ
Icing Blood Gas Specimens
Question
Our lab's blood gas analyzer requires the blood gas specimen to be transported on watery ice. Is this correct?
Answer
According to CLSI document C46, Blood Gas and pH Analysis and Related Measurements, plastic syringes should be kept at room temperature, not iced, as long as the blood is analyzed within 30 minutes of collection. Icing specimens is only recommended when transportation and testing are anticipated to take longer than 30 minutes, under which circumstances glass syringes are recommended. You might want to contact the instrument manufacturer to see why they have contradictory recommendations. It may be that the instrument manufacturer's literature doesn't reflect the widespread use of plastic blood gas collection devices.
Each month, PT--STAT! will publish an excerpt from our latest publication Blood Specimen Collection FAQs. For a preview and for information on obtaining your copy, visit www.phlebotomy.com/product/8225.cpe.
Survey Says
Reducing Pediatric Pain
Last month, we asked readers and visitors to our website and Facebook page about the types of pain reduction strategies used in their facilities during blood specimen collection for newborns and infants, older pediatric patients, and adults.
Newborns and Infants
Approximately one-third (33%) of survey participants indicated that no pain reduction strategies are used when drawing this from patient population. Of those employing pain reduction strategies for newborns and infants:
50% use a pacifier

42% use swaddling

33% use an oral sucrose solution

17% use an anesthetic cream

8% use infant massage

8% use breastfeeding

8% use bottle feeding
Sample Comments:
"None - No pain reduction methods are used. In fairness, we rarely provide care for infants or newborns; less than 5 times a year."

"Pacifier - Our facility's procedure is to draw with infant on flat surface; nursing or drinking if crying might cause choking."
Older Pediatric Patients
Interestingly, 17% of respondents reported using no pain reduction methods on older pediatric patients. For those who do, parental holding was the clear favorite (83%), followed by distraction methods, such as toys, music or TV (58%), use of anesthetic cream (25%), and application of an ice pack/vibration device, i.e., Buzzy®(8%).
Sample Comments:
"We usually have the child on the parent's knee and have another phlebotomist try to distract with talking or similar technique. We have

animal

photos on the wall that we often refer to, to draw their attention away from phlebotomy site."

"We try to get the patient singing or blowing out pretend candles (parent's finger) in the opposite direction of the arm being drawn."

"EMLA cream is used occasionally - is applied in clinic, not lab."
Adults
For adult patient draws, 50% of those surveyed indicated that no pain reduction methods were necessary, while 50% reported using distraction techniques such as music or TV. Eight percent reported using an ice pack/vibration device.
Sample Comments:
"Distraction - We try to chat with our patients about basic life information: 'How was your weekend? Have any plans for the weekend?' etc."

"Distraction - This demographic rarely requires pain management for phlebotomy."

"None – competence and using the correct technique and devices hopefully keeps discomfort minimal."
This month's survey question
Are you aware of any instances in which patient care was directly affected by strife between the laboratory and nursing department? How do you and/or your facility work to overcome barriers to cooperation between the laboratory and nursing departments? Take the Survey
Last Month on Facebook
During the month of December, fans and visitors to our Facebook page shared their thoughts on the following topics:
Looking for an online community to post questions or to simply satisfy your desire for phlebotomy talk between newsletter issues? Visit and "Like" our Facebook page and you'll never miss out on another discussion or one of our special Facebook offers. Your peers need your input, and you need theirs. www.facebook.com/CPEInc
Center to Offer IV-Insertion Workshops
Expanding its expertise in venous access techniques, the Center for Phlebotomy Education is now offering IV-insertion workshops at its classroom in Corydon, Indiana. "Our Basic IV-Insertion class is intended for anyone for whom IV insertion is in their scope of practice," says Catherine Ernst, RN, PBT(ASCP), who is coordinating and conducting the one-day workshops. "That includes nursing graduates, student nurses, nurses returning to the field, EMTs, medical students, and other healthcare professionals."
Features of the workshop include:
Taught by a registered nurse with over 30 years of experience and a member of the Infusion Nurses Society;

Limited class size allows for individualized training;

Convenient location at our state-of-the-art training facility;

Participants receive a certificate of participation upon completion; (Note: completion does not confer certification in IV insertion)

Registration includes instruction, supplies, and handouts;

Includes instruction on IV tubing and pump setup, proper vein selection, difficult draws, obtaining blood specimens for testing during an IV start, safety and infection control, OSHA regulations related to venipuncture, and much more.
Workshop will be conducted on the following Saturdays: February 2, February 9, March 2, March 9. Corydon, Indiana is 30 minutes west of Louisville, Kentucky and three hours south of Indianapolis. For more information or to register, visit www.phlebotomy.com/IVclass.html.
What Should We Do?
What Should We Do? gives you the opportunity to ask our team of technical experts for advice on your most pressing phlebotomy challenges. Whether technical or management in nature, we'll carefully consider solutions and suggestions based on the industry's best practices so that you and those in other facilities with the same problem can benefit, all the while maintaining your facility's anonymity. What Should We Do? is your opportunity to ask us for suggestions on the best way to handle your real-life dilemmas.
This Month's Case Study




Capillary Sticks on Newborns
One reader writes
The lab I work at is running into issues with capillary sticks on newborns. The OB staff is telling the phlebotomist that all capillary sticks on newborns must be performed while the baby is lying on his/her back. Some of our older, more experienced phlebotomists have been trained to do the capillary sticks while the baby is lying on his/her tummy. They are also telling the phlebotomists that they are not to use Natelson tubes for the collection of any capillary blood work on newborns, as this is hazardous due to the tubes being glass. Your thoughts and input would greatly be appreciated.
Our Response
The Clinical and Laboratory Standards Institute (CLSI) in its skin puncture standard (H4) does not prohibit positioning an infant on his/her stomach during a heelstick. Therefore, we recommend the phlebotomy supervisor or lab manager talk with the OB staff about their rationale for supine positioning only. It's possible that due to the nursing care being delivered, keeping newborns on their backs during a heel puncture may be a justified precaution.
For infants receiving intravenous fluids, movement associated with repositioning could cause the IV needle to become dislodged and infiltrate surrounding tissues. If an infant has a special monitor, limiting movement may be necessary so as not to loosen the equipment. Effective communication between departments is necessary to improve understanding and coordination of patient care, and consistency in blood collection technique.
Regarding the use of Natelson tubes, glass microcollection devices are no longer recommended due to the risk associated with accidental breakage. To prevent patient injury and potential blood exposure, non-glass capillary tubes or glass tubes coated in a puncture-resistant film are safer alternatives to glass.
Got a challenging phlebotomy situation or work-related question?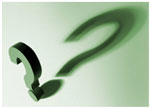 Email us your submission at WSWD@phlebotomy.com and you just might see it as a future case study. (Names and identifiers will be removed to assure anonymity.)
Notice: Do not respond to this e-newsletter.
Responding to the email address from which this newsletter is sent will result in the deletion of your address from our mailing list. If you would like to send an email to the editor, send it to phlebotomy@phlebotomy.com.
---
Newsletter Information
Pt-Stat! is a monthly educational service provided by the Center for Phlebotomy Education, Inc., the most respected authority in phlebotomy. For a complete company profile and product list for all healthcare professionals who perform, teach or manage specimen collection procedures, visit us on the Internet at: http://www.phlebotomy.com.
Do not respond to this email. Responding to the email address from which this newsletter is sent will result in the deletion of your address from our mailing list. If you would like to send an email to the editor, send it to: phlebotomy@phlebotomy.com
For images to appear, you must be logged on to the Internet.
Having a problem with reading or receiving the newsletter?
Your satisfaction is important to us. Let us know by sending an email to: phlebotomy@phlebotomy.com
Interested in forwarding or reprinting content from Phlebotomy Today ?
Read our copyright policy at http://www.phlebotomy.com/Copyright-Policy.cpe
unsubscribe information
This email is sent to you because you have completed our online subscription form. If you would like to be removed from this list and no longer receive Pt-Stat!, click here to unsubscribe.
You may also unsubscribe by sending a request via postal mail. Please include your name, e-mail address and a printed copy of your Pt-Stat! issue.
Send to:
Unsubscribe Pt-Stat!
c/o Center for Phlebotomy Education, Inc.
1304 N. Old Hwy 135, Ste. 103
Corydon, IN 47112
812-738-5700
Copyright 2013, Center for Phlebotomy Education, Inc. All rights reserved. Newsletters may contain links to sites on the Internet owned and operated by third parties. The Center for Phlebotomy Education, Inc. is not responsible for the availability of, or the content located on or through, any such third-party site. Information in this document is provided "as is," without warranty of any kind, either expressed or implied, including but not limited to the implied warranties of merchantability, fitness for a particular purpose and freedom from infringement. The user assumes the entire risk as to the accuracy and the use of this document. We will not be liable for any damages of any kind arising from the use of this information, including, but not limited to direct, indirect, incidental, punitive, and consequential damages.
Select images ©Shutterstock.com