February, 2012
---
Feel free to forward this newsletter to a friend!
If this issue was forwarded to you from a friend, subscribe here.
Phlebotomy and the Fainting Patient
During a routine collection, your previously chatty outpatient suddenly becomes quiet and then goes limp in the phlebotomy chair. Are you prepared to respond? With every blood draw comes the potential that the patient will lose consciousness during or following the procedure. For some patients, it's the thought or sight of blood, or a general anxiety over the procedure that triggers a vasovagal response, also known as "the fainting reflex."1 During a fainting reflex, blood vessels dilate causing a drop in blood pressure and blood to pool in the lower parts of the body. Because less blood reaches the brain, fainting may result.1
Regardless of the cause, studies show that we can expect 2.5 percent of patients to pass out during or immediately after blood collection.2 For first-time blood donors weighing between 110 and 139 pounds, the vasovagal reaction rate may be as high as 27 percent.3 And to complicate matters more, an individual's tendency to faint varies day to day based upon genetic make-up, dietary factors, psychological state, and triggers such as infection, dehydration, and alcohol intake.1
Be prepared. Anticipating a loss of consciousness means making sure every patient you draw is either lying down or seated in a chair with armrests. Chairs without arms don't provide adequate support or prevent falls should the patient pass out. Ask patients if they've ever had a problem with having their blood drawn. If they've experienced an adverse reaction during a previous collection or have a history of passing out, insist that they lie down during the draw. If both urine and blood tests are ordered, send the patient to the restroom first. Following this order of specimen collection eliminates the risk of a patient becoming woozy after the venipuncture and fainting behind closed doors.
Collectors should anticipate fainting in their patients and be prepared to quickly respond.
Know the warning signs. Individuals who are prone to passing out may experience a range of symptoms, including:1,4,5
Dizziness
Palpitations
Unexplained sweating
Pallor
Anxiety
Shallow or fast breathing
Nausea
Weakness
Near fainting
Fading or blurred vision
Muffled hearing
Recognize contributing factors. Fainting may occur in at-risk individuals in the following settings:1
After maintaining an upright posture for a prolonged period, such as standing in line.
After being in a warm environment, such as a hot crowded room, taking a hot shower, or during hot weather.
After emotionally stressful events, such as having blood drawn, or being scared or anxious.
After eating, due to the body shifting blood to aid digestion.
Immediately after exercise.
Give priority to patients with a history of fainting. Fending off the fainting reflex in susceptible individuals requires reducing contributing factors and making at-risk patients a high priority in the collection queue. Here's how:1,5
Keep patient wait times short;
Encourage patients to stay well hydrated;
Maintain a comfortable temperature in waiting rooms and phlebotomy areas;
Have the patient lie down or use a reclining phlebotomy chair during the draw;
Consider instructing the patient in applied tension techniques.
Studies have shown that applied tension, a technique that raises blood pressure by tightening skeletal muscles, may be useful as a preventive strategy in reducing anxiety and preventing or reducing vasovagal symptoms in patients predisposed to fainting.6 An example of applied tension is having patients cross their legs and stiffen their muscles for at least 30 seconds.7 Another procedure recommends instructing the patient to maintain steady breathing while repeatedly tensing and relaxing muscle groups of the arms, torso, and legs (except for the arm used for venipuncture) at 10-second intervals with short pauses in between.8
Loss of consciousness. If the patient passes out during the procedure, immediately release the tourniquet, remove the needle, activate the safety feature, and discard the device. Having the presence of mind to protect yourself from the contaminated sharp can prevent an adverse reaction from escalating into an accidental needlestick. Apply pressure to the site and summon first-aid personnel without leaving the patient's side. If possible, provide physical support to the patient and lower the patient's head and arms to promote blood flow to the brain. Avoid the use of ammonia inhalants, as they may trigger respiratory distress in asthmatic patients.9
Don't leave the patient unattended. A patient who has fainted should fully recover under supervision before being dismissed from your care. When a patient who has passed out regains consciousness, he/she should remain in the area for a minimum of 15 minutes.10 Patients who attempt to stand up too quickly may collapse again risking injury. Patients should also be instructed not to drive a vehicle for at least 30 minutes.10,11
Document what happened. It's important that the phlebotomist document the incident according to facility policy, should future legal actions arise. Include a description of the fainting event, any injuries that occurred, immediate steps taken, and instructions provided to the patient to prevent the risk of long-term complications.11
References
Comprehensive Cardiovascular Care Group. Link. Accessed 1/31/12.
Vissers D, Matthyssen B, et al. Fainting and hemolysis during blood sampling in youngsters: prevalence study. Int J Nurs Stud. 2008 May:45(5):760-4.
Newman B. Vasovagal reaction rates and body weight: findings in high- and low-risk populations. Transf. 43(8):1084-1088. 2003.
Ernst D. Applied Phlebotomy. Lippincott, Williams & Wilkins. Philadelphia, PA. 2005.
Wedro B. Fainting (Syncope). MedicineNet.com. Link. Accessed 1/31/12.
Holly CD, Balegh S, Ditto B. Applied Tension and blood donation symptoms: the importance of anxiety reduction. Health Psychol. 2011 May;30(3):320-5.
Krediet CT, van Diik, N, et al. Clinical Investigation and Reports: Management of Vasovagal Syncope, Controlling or Aborting Faints by Leg Crossing and Muscle Tensing. Circulation. Link. Accessed 2/1/12.
Deacon, BJ. Fainting and fear of needles: Prevalence and management strategies. [Presentation] Mayo Medical Laboratories, Rochester, MN. March 2004.
CLSI. Procedures for the Collection of Diagnostic Blood Specimens by Venipuncture; Approved Standard—Sixth Edition. H3-A6; Wayne, PA. 2007.
McCall R, Tankersley C. Phlebotomy Essentials, 4th ed. Lippincott, Williams & Wilkins. Philadelphia, PA. 2008.
Garza D, Becan-McBride K. Phlebotomy Handbook, 8th ed. Pearson Education, Inc. Upper Saddle River, NJ. 2010.
Ernst, Ballance Appointed to CLSI Committees
Dennis J. Ernst MT(ASCP), Executive Director, Center for Phlebotomy Education, has been named as chairholder for two Clinical and Laboratory Standard Institute (CLSI) document development projects. Ernst will lead committees in the revision of Procedures for the Collection of Diagnostic Blood Specimens by Venipuncture, Approved Standard (H3), and in the creation of a new guidance document, Essential Elements of a Phlebotomy Training Program.
The Center's Director of Online Education, Lisa O. Ballance MT(ASCP), CLC(AMT), has been selected as a contributor to CLSI's document development committee in the revision of Blood Collection on Filter Paper for Newborn Screening Programs; Approved Standard.
Document development committee members, along with the chairholder have primary responsibility for drafting consensus documents and evaluating and addressing comments received during each phase of CLSI's consensus process. Document development committee contributors are knowledgeable and experienced in the topic area. Contributors review and comment on draft documents and provide valuable input.
Featured Product
Order of Draw Product Discounts
For a limited time, the Center for Phlebotomy Education is offering discounts on two of its Order of Draw products, the Order of Draw sticky notepads and Order of Draw packs.
Order of Draw Sticky Notepad – Package of 10
With the Order of Draw sticky notepad, you'll always send the right message to your students and staff. Vibrantly illustrated on all 50 sheets, these self-stick notes bear an eye-catching design of the proper Order of Draw as recommended in the CLSI venipuncture standard (H3-A6), and serve as a handy reminder for any healthcare professional with blood specimen collection responsibilities. Great for Lab Week giveaways, too. Available in packs of 10 notepads for just $11.99.
Click here for more information.
Order of Draw Pack – Package of 5
Looking for a way to recognize your students and employees without breaking your budget? The Order of Draw Pack is your solution. With the purchase of the Order of Draw Pack, you receive 5 individual packets that contain a variety of educational items perfectly packaged for distributing during National Medical Laboratory Professionals Week, or anytime you want to acknowledge the accomplishments or contributions of your students and staff. Each Order of Draw Pack contains five individual packets, for just $14.99. Each of the five packets include:
1 Order of Draw retractable ink pen
1 Order of Draw sticky notepad
1 Phlebotomy Tips card
2 Order of Draw bookmarks
On a Personal Note...
January has been a pretty busy month. So busy, in fact, that I'm letting this issue go out without my monthly musing. I hope that's okay. Rest assured I'm thinking about next month's "On a Personal Note" already. By then, I'll have some big projects behind me and I can focus on the kind of writing I like best. So have a great month, and thanks for giving me a pass this time. We'll chat soon.
Take care, my friend,
Dennis
This Month in Phlebotomy Today
Here's what subscribers to Phlebotomy Today, the Center for Phlebotomy Education's paid-subscription newsletter currently in its 13th year of publication, are reading about this month:
Feature Article

Ergonomics: A Phlebotomist's Perspective—Part II, Problem-Prone Tasks

Phlebotomy in the News

A round-up of articles on phlebotomy and phlebotomists who made Internet headlines in January including these stories:

Safety Essentials

Bloodborne Pathogens and You

Tip of the Month

Ten Tips for Halting Hematomas

CE Questions

(Institutional Version Only)
Buy this issue for only $9.95.
For subscription rates and to subscribe to Phlebotomy Today, click here. The current month's issue will be emailed to you immediately upon subscribing.
Featured FAQ
How do I limit draws during IV starts in the ED?
Question
How can I convince our emergency department (ED) not to draw blood during an IV start? We have a high rate of hemolysis in ED specimens and I have tracked it down to specimens drawn through an IV while it is being inserted, before the fluids are started.
Answer
Preventing hemolysis in the ED is probably the most common specimen collection problem hospitals face. This much is indisputable: if you have an emergency room, you have a hemolysis problem! The only facilities that don't are those that perform venipunctures for all their ED lab work. You will always have a problem with hemolysis as long as blood is drawn during IV starts. Sometimes you can get away with it; sometimes you can't. The problem is that when blood is drawn through a VAD, the device is being used for a purpose for which it was not intended. The shear forces and turbulence surrounding the tip of the cannula are too much for the fragile red cells.

The literature is packed with studies that prove hemolysis is difficult to avoid during a line draw. Inform your ED that hemolysis is an inherent problem with draws during IV starts. Explain that, although their intent to save the patient a stick is well-intended, too many times the patient has to endure a forced delay in testing and reporting due to recollections. Let them know studies have shown significant increases in hemolysis in samples obtained through IV catheters versus venipunctures. As long as they insist on drawing blood during an IV start they will have hemolyzed specimens.
Each month, PT-STAT! will publish one of the hundreds of phlebotomy FAQs in the growing database of questions and answers available in Phlebotomy Central, the members-only section of the Center for Phlebotomy Education's website. For information on joining Phlebotomy Central, click here.
Survey Says
Limits on Venipuncture Attempts
Last month, we asked visitors to our website and Facebook page if their facility has a policy that places a limit on the number of venipunctures attempts. Based on the flood of responses received, the answer was a resounding "Yes".
Where you work, does facility policy limit the number of venipuncture attempts?
Yes: 94%
No: 6%
Sample Comments:
"Yes. Two failed attempts and you must call someone else to perform the venipuncture."
"Yes. Less than 1 year of experience, one stick only."
"Yes. But no policy truly can prevent the number of draws a Phlebotomist performs on a patient."
"Yes. However, one tech (not a phleb) sticks much more than that and then enters a different number of sticks in the record."
"Yes. For patient safety reasons, I think all facilities should limit the number of times phlebotomists can stick a patient."
"Yes. Supposed to be two but many do three. I do two as I was trained."
"Yes. Our Phlebotomy departmental limit is two attempts before calling on a senior colleague to take over. Unfortunately, the hospital has no rules for attempts by clinicians. The Anesthesia service recommendation for peripheral line placements is 'three tries and you are out.' In practice this can mean phlebotomists can be asked to take over after several clinical staff members have each had a couple of attempts."
"Yes. Venepuncture best practice is not always observed by medical staff."
"Yes. It's our lab policy not to attempt more than 2 tries per phlebotomist. There are enough of us that a patient should not feel like a personal pin cushion."
"No. They don't, but they should."
We also asked survey participants about the maximum number of venipuncture attempts one collector is permitted. Eighty-seven percent indicated that two sticks is the individual limit, with six percent reporting three attempts are allowed. Four percent stated that a maximum number of attempts per collector is not defined in facility policy.
When blood can't be obtained, the Clinical and Laboratory Standards Institute (CLSI) in its venipuncture standard (H3-A6) states that it is not advisable to attempt a venipuncture more than twice. If possible, the collector should have another person attempt the draw, or notify the physician.
Sample Comments:
"Two. They can try a 3rd time if no other collector is available and they have at least a 90% confidence of success."
"Two attempts per 2 phlebotomists, then MD has choice of foot draw by phlebotomist. The phlebotomist will skip to MD request if not assured of likelihood of getting blood. Next is MD draw."
"Generally 2 attempts per staff. But we are a small facility and often work with only one staff member covering the whole lab. So if there is no other staff member to ask, they may make more attempts."
"Two. If the patient gives you permission to try again after two attempts, this is the only exception to institutional policy."
"Two if no other person has tried. One if another person has tried."
"Two. Two venous and one capillary."
"Two, unless it's a weekend when only 1 person is working. Then 3 attempts would be made before sending the patient to the hospital for collection, if the physician dictates tests need to be done that day."
"Two. Three attempts permitted if no one else is available or at least in the near vicinity."
"After 2 attempts our phlebotomists must find an experienced co-worker to do the draw. We encourage them to go with their co-worker so they can learn from the experience."
"Two. Ethically 2x per patient but I know some Phlebotomists exceed this."
"Two. This is the recommendation. Occasionally with a well-known patient with difficult veins we may try a 3rd time with the patient's consent."
"N/A. I personally limit myself to two. After two attempts the patient's confidence in their phlebotomist goes way down. Getting a co-worker lets them know you care about them because they are a person, not a 'challenge'."
In terms of the total number of venipuncture attempts allowed per patient, nearly half of survey participants indicated that this is not defined in facility policy (44%). Of those with a limit in place, 19 percent reported four sticks is the maximum, with 13 percent stating the limit per patient is two attempts. The responses are summarized in Chart 1. However, what is not reflected in the survey results is the type of patient care (i.e., acute care, outpatient, etc.) provided by the facilities represented.
Chart 1. The maximum number of venipuncture attempts allowed per patient.
Sample Comments:
"Four. Two times x two phlebs = 4 times."
"Three. No patient in our facility should ever have more than 3 attempts, with no more than 2 of those attempts being performed by one person."
"Three. After 3 unsuccessful attempts, referred to physician."
"Six. Two per phlebotomist. Three different phlebotomists is the max before other alternatives are investigated."
"Six. Includes phlebotomists, RN and MD."
"A maximum is not defined. After 2 or 3 Phlebotomists try 1 to 2 times, we notify the nurse to contact the physician to see if he wants to attempt a draw, insert a venous access line, or cancel the order. If the patient does not have good veins, then the attempts will be less."
"Four. After four tries by the lab the resource nurse is called to collect the sample using an ultrasound machine."
"N/A. Depends on the patient."
"N/A. We don't have a defined amount of attempts, but after two phlebotomists have tried we encourage out phlebotomists to contact the physician for other options."
"Four. If the first phlebotomy technician has been unsuccessful twice, the patient is asked if they would allow another tech to try to collect the sample. With patient permission, one more attempt is allowed; two if patient is comfortable and grants permission. If this is unsuccessful, MD is notified. Patient may be re-booked or an alternate collection (dermal puncture) may be authorized by the MD for applicable tests. The patient is given an appointment at their convenience (including weekends and evenings) at any of our ambulatory sites. We also extend a courtesy home-draw if that is the only way the patient can get his/her blood redrawn due to transportation issues, etc."
"Other. Would depend on the type of specimen needed and the urgency, but usually no more than 2 techs; anesthesia occasionally will come if the collection is crucial."
"N/A. We don't have a limit in our policy. Case by case, we work closely with the physician and nursing staff to do what's best for the patient."
"Four. Only 4 attempts per patient until the next shift."
"Six. As many as the patient is willing to tolerate. Usually no more than 6 with 3 techs at 2 each."
"Commonsense prevails. Four would be the max in most cases between 2 phlebs."
Based on the self-report of survey participants, 84 percent of the facilities represented in this survey are located within the United States, with 16 percent outside the U.S.
This month's survey question
Does your facility allow venipunctures or capillary punctures to be performed on infants who are bottle- or breast-feeding?
Last Month on Facebook
During the month of January, fans and visitors to our Facebook page shared their thoughts on the following topics:
Draws to the basilic vein;
Training provided to newly hired phlebotomists;
Infection control and the use of phlebotomy trays and carts;
Average phlebotomist wage;
Pneumatic tube systems;
Tips on drawing from obese patients;
Benchmarking NICU collections;
Mnemonic for remembering the order of draw;
Phlebotomy exam study guides.
Looking for an online community to post questions or to simply satisfy your desire for phlebotomy talk between newsletter issues? Visit and "Like" our Facebook page and you'll never miss out on another discussion or one of our special Facebook offers. Your peers need your input, and you need theirs. www.facebook.com/CPEInc
What Should We Do?
What Should We Do? gives you the opportunity to ask our team of technical experts for advice on your most pressing phlebotomy challenges. Whether technical or management in nature, we'll carefully consider solutions and suggestions based on the industry's best practices so that you and those in other facilities with the same problem can benefit, all the while maintaining your facility's anonymity. What Should We Do? is your opportunity to ask us for suggestions on the best way to handle your real-life dilemmas.
This Month's Case Study
Ensuring Safety and Privacy During Outpatient Collections
One reader writes:
I am a certified phlebotomist and have been working in a doctor's office for about six months. I love my job, but I am trying to make some gradual changes. Currently, when a patient is called back for laboratory services, he/she often has at least one relative in tow. I have concerns about this practice, including 1) safety, since the phlebotomy area is not large and I could easily be bumped while drawing blood; and 2) the privacy of patients who are NOT related to people in the blood drawing area.
Is there any standard or rule that you know of that would prohibit the presence of relatives in the blood drawing area of a doctor's office (unless they are physically assisting the patient)? Also, non-lab personnel often are "cutting through" the area while I am drawing blood. Do you know of any standard that states only lab personnel should be in blood drawing areas?
Our Response
From a safety perspective, a work hazard assessment should be conducted by your employer to address any unsafe and/or cramped conditions in the phlebotomy area. In addition to potentially injuring a patient, the situation you describe places the collector at risk for an accidental needlestick should he/she be bumped while drawing blood. To reduce these hazards, a work practice should be instituted to limit unnecessary traffic to and through the phlebotomy area. The protocol should be documented in the facility's Exposure Control Plan (ECP), communicated to the staff, and tactfully explained to patients.
In terms of patient privacy, the HIPAA Privacy Rule protects all individually identifiable health information held by a healthcare provider, whether electronic, paper or oral. Although not comprehensive, below is a list of responsibilities healthcare entities, including physician office labs (POLs), must fulfill in order to be HIPAA compliant:
Safeguards must put in place to protect patient health information.
Uses and disclosures of patient information must be reasonably limited to the minimum necessary to accomplish the intended purpose.
Procedures must be in place to limit who can view and access patient health information.
Training programs for employees about how to protect patient health information should be implemented.
When a phlebotomy draw station accommodates multiple patients, or patients who are waiting for lab services are within earshot of the collection area, keeping patient information confidential is a legitimate concern and ongoing challenge. For laboratories subject to CLIA regulations, the confidentiality of patient information must be ensured throughout all phases of the total testing process that are under the laboratory's control. In the Interpretive Guidelines for Laboratories, the following questions are asked:
How does the laboratory "control" visitor access to the laboratory areas where patient information may be easily viewed (e.g., computer terminals, facsimile machines, worksheets)?
Are there safeguards in place to ensure confidentiality of patient information and test reports? For example, are unauthorized users prohibited from gaining entry?
How does the laboratory ensure its record storage system(s) is secure?
We would encourage you to evaluate your facility from the patient's perspective. What information can you see or overhear? Are discussions occurring among staff that reveal protected information about other patients? Are there sources of patient information (e.g., patient charts, test requisitions, labeled samples or test reports) in the collection area that can be viewed by others either electronically or in a printed format? If so, steps should be taken to prevent such unintended disclosures.
In regards to relatives being present during phlebotomy procedures, accommodation needs to be provided to parents/guardians accompanying minors, and physically or cognitively impaired individuals. The Department of Health and Human Services also has FAQs that address the matter of personal representatives and minors. In short, State or other law determines who is authorized to act on an individual's behalf. However, the HIPAA Privacy Rule does require covered entities to verify a personal representative's authority in accordance with 45 CFR 164.514(h).
Got a challenging phlebotomy situation or work-related question?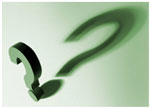 Email us your submission at WSWD@phlebotomy.com and you just might see it as a future case study. (Names and identifiers will be removed to assure anonymity.)
Notice: Do not respond to this e-newsletter.
Responding to the email address from which this newsletter is sent will result in the deletion of your address from our mailing list. If you would like to send an email to the editor, send it to phlebotomy@phlebotomy.com.
---