February, 2013
---
Feel free to forward this newsletter to a friend!
If this issue was forwarded to you from a friend, subscribe here.
Industry Surveys Show Gains for Phlebotomists
Two recently published surveys about phlebotomy salaries and vacancies show that, as a profession, the glass is both half empty and half full.
Those who see a glass half full will rejoice in the salary gains for phlebotomists in a survey recently conducted by and published in Advance for Administrators of the Laboratory. The publication polled subscribers to report their salaries in two categories: by specialty and by title. Those who referred to their title as "phlebotomist" reported average earnings of $30,284/year, up from $29,739 two years ago. However, those who claimed their specialty as Phlebotomy reported earnings of $40,570, compared to $33,685. That's a whopping gain of 20%.
If you're wondering why there's a $10,000 disparity between salaries classified "by title" and "by specialty," so were we. We contacted the editor who explained that phlebotomy supervisors, who have higher salaries, consider Phlebotomy to be their specialty, but not their title. Typically, they gave their title as "Section Supervisor."
Overall, laboratory professionals who were certified reported salaries 19 percent higher than their non-certified peers. Phlebotomists who find their salaries lower than the average reported in this survey should not dispair. The number of respondents was low, and may not have provided an accurate reflection of the profession's compensation. The survey can be accessed here. Registration is required.
Those who see a glass half empty can find something to commiserate about in the results of a biannual survey conducted by the American Society for Clinical Pathology (ASCP) and published in LabMedicine. The report showed of all non-supervisory laboratory positions, the percent of unfilled phlebotomy positions are the highest (8%). Among all supervisory positions, specimen processing supervisors have the highest vacancy rate at 14%. One might interpret this optimistically by concluding there are many job openings for phlebotomists, while others could pessimistically conclude phlebotomy openings are purposely going unfilled at a higher percentage because of hiring freezes. We're not sure which is correct, but we prefer the optimistic view.
Speaking of optimism, of all departments within the laboratory, phlebotomy was identified in the survey as being least affected by retirement. Fewer phlebotomists are expected to retire in the next 24 months than any other position in the laboratory (4%). Read the ASCP survey here.
Webinar Offers Help with Difficult Draws
Phlebotomy C.S.I. (Challenging Sticks Investigation), a webinar conducted on March 7, 2013 by the Center for Phlebotomy Education, will provide attendees with successful strategies for difficult draws. Presented in a case study format, participants are led through "investigations" of some of the more common blood collection challenges phlebotomists face, followed by tips to successfully meet the challenge. Discussions include unconventional settings, patient responses, communication barriers, and "solving the crime" of improper specimen collection, handling and transport.
The webinar presenter is Lisa Steinam, Program Coordinator for the Center for Phlebotomy Education's School of Phlebotomy. With over 15 years of patient care and phlebotomy experience, Ms. Steinam has taught phlebotomy in both hospital and college programs for over 12 years, and most recently lectured at the Center's highly acclaimed Train-the-Trainer seminar.

To register, or for more information, visit the Center's webinar page or contact the Center by phone at 866-657-9857 or email at support@phlebotomy.com.
Fasting for Cholesterol Testing Questioned
A recent study published in the Archives of Internal Medicine concludes fasting may not be necessary for cholesterol testing. Researchers in Calgary reviewed mean levels of HDL, LDL, total cholesterol, and triglycerides from over 200,000 patients who had been fasting in intervals between 1 hour to more than 16 hours. They concluded the mean levels of total cholesterol and high-density lipoprotein cholesterol differed little.
According to an analysis in the Dark Daily, the conclusion could significantly impact outpatient wait times should physicians no longer instruct their patients to fast prior to arriving at the laboratory for sample collection, potentially eliminating early-morning bottlenecks at outpatient draw stations.
Featured Product
2013 Train-the-Trainer Workshops
Due to the overwhelming success of November's Train-the-Trainer workshop, the Center for Phlebotomy Education announces workshop dates for 2013. Laboratory managers, phlebotomy supervisors, nurses, educators, and trainers from across the United States, Canada, and Australia came to the two-day event. The workshop is designed to help managers and educators refine their training programs to optimize their staff's performance.
Workshop dates for 2013 include:
May 8–10
July 10–12
November 6–8
"We're really jazzed about how well received our first event was," says workshop coordinator and presenter Catherine Ernst RN, PBT(ASCP). "Attendee feedback was overwhelmingly positive, and indicates we should expand it to a three-day event. So this year, we'll be putting additional focus on team building, reducing turn-over rates, and increasing customer satisfaction. We're going into greater depth on ways to teach concepts, procedures, and professionalism, adding more roundtable opportunities, and setting up demonstration areas around the room for attendees to visit during breaks."
"The conference was outstanding and exceeded all my expectations. I am not sure where to begin with all the information. We owe you a great deal of thanks."
George Souza
Technical Director
Laboratory Support Services Unit
Massachusetts General Hospital
A faculty of world-class instructors will cover topics essential to every healthcare professional who draws blood samples including:
Preanalytical errors affecting specimen quality;
Nurturing professionalism & responsibility;
Understanding different learning styles for maximum effectiveness;
Measuring student & staff competencies;
Mentoring students & new staff... and much more.
Besides learning how to be a more effective trainer, participants will be able to network with their peers and share ideas, strategies, and solutions to their most perplexing problems. All attendees receive a portfolio filled with resources, tips, and tools they can implement immediately. The workshop qualifies attendees to receive 18 P.A.C.E. continuing education credits.
Each workshop will take place at the world-famous Brown Hotel in Louisville, Kentucky. Special room rates are available. Registration is $425. For more information on this opportunity to learn from the most respected authority in the industry, visit www.phlebotomy.com/Train-the-Trainer.html or call: 866-657-9857 toll-free.
This Month in Phlebotomy Today
Here's what subscribers to Phlebotomy Today, the Center for Phlebotomy Education's paid-subscription newsletter currently in its 13th year of publication, are reading about this month:
Feature Article

The Berlin Wall of Healthcare, Part II

Phlebotomy in the News

A round-up of articles on phlebotomy and phlebotomists who made Internet headlines in December including these stories:

Laboratory Testing Errors Spark Debate in Developing Countries

Ireland's Patients File Complaints about Phlebotomy Charges

Fee Cuts May Result in Closure of Phlebotomy Service

Phlebotomy Positions Lead Lab Vacancy Rates

Pennsylvania Judge Favors Venipunctures Over Breathalyzers

Playing it Safe

A Regular Column on Blood-Collection Safety

Tip of the Month

The Cure for Hemolysis

CE Questions

(Institutional Version Only)
Buy this issue for only $9.95.
For subscription rates and to subscribe to Phlebotomy Today, click here.
On a Personal Note...
Sixteen years ago this month, somebody you know posted a two-page newsletter on the bulletin board where he worked. Was it the beginning of the end or the end of the beginning?
If you have a moment, follow me...
Featured FAQ
LDH and Storage
Question
We have plasma LDH values that increase over time when stored in gel tubes. In one tube, it went from 173 mEq/L (1 hour post-collection) to 314 mEq/L. In a second patient, it went from 208 mEq/L to 364 mEq/L. Do you think that improper centrifugation and platelet contamination are causing this? The only thing that I can find is that platelet contamination of the plasma can cause increased LDH and potassium.
Answer
Red blood cells have 50 times as much LDH than what's in the serum/plasma. Therefore, the least little bit of exposure to RBCs during storage will result in an increase in LDH in the serum or plasma. Therefore, make sure your tubes to be tested for LDH are centrifuged within two hours and the plasma or serum is separated from contact with the cells.
Make sure you are centrifuging your tubes for the proper amount of time and at the relative centrifugal force (rcf) recommended by the manufacturer of your heparinized gel tubes. Don't assume that the rcf is the same as that recommended for your serum tubes. It's probably not. If centrifugation is insufficient, leaving red cells and platelets in the plasma, the LDH in the plasma can increase rapidly as it leaves the red cells.
If the facility uses a fixed-angle centrifuge to spin gel tubes, the gel can be thick on one side, and thin on the other. If there is a break in the gel on the thin side, it could be enough to expose the cells to the plasma, increasing the concentration of LDH in the serum or plasma. You also might want to check the package insert of your heparinized gel tubes. Some manufacturers don't recommend storing plasma on their gels.
Each month, PT-STAT! will publish an excerpt from our latest publication Blood Specimen Collection FAQs. For a preview and for information on obtaining your copy, visit www.phlebotomy.com/product/8225.cpe.
Survey Says
Lab-Nursing Relations
Last month, we asked readers and visitors to our website and Facebook page if they are aware of any instances in which patient care was directly affected by strife between the laboratory and nursing department. We also asked how they and/or their facility overcome barriers to cooperation between the laboratory and nursing departments.
It may come as no surprise that the wall between laboratory and nursing departments is alive and well at many healthcare facilities. In fact, 53% of those who took our survey admitted that patient care has been directly affected because of interdepartmental strife. Most involved delayed results, but it went well beyond that in some facilities. One respondent admitted arriving late for a STAT draw just "to get back at a nurse." Another admitted lab personnel slows down results when the nursing staff repeatedly calls checking on results.
We received lots of encouraging suggestions on ways to tear down the wall between laboratory and nursing departments. Among them:
We have interdisciplinary committees to address issues among stake-holders.
I respect that they're busy and present the info I need as briefly as possible. 99.9% of the DONs and nursing staff I work with know that patient care through draw consolidation is my main priority to reduce multiple venipunctures. So we work together to make this happen. I have developed many wonderful business relationships with these DONs and nurses. When I encounter difficult personalities, I don't take it personal.
I lift up and compliment on their jobs and explain (educate) when they complain.
We are trying to institute a lab ambassador program in which lab goes to other departments a few times a month to ask if there are any issues we can address/fix as a team. We also attend other unit meetings and invite them to attend ours.
I think if lab staff can better explain things, then nursing staff may better understand, and vice versa.
I try to sit down with each new RN Manager to help her understand the "lab" rules and they help me to understand the multitude of work they perform. Getting to know each other as people certainly helps.
This month's survey question: Is there friction in your laboratory between those who draw samples and those who test them that affects morale and cooperation? What behaviors have you experienced that keep this barrier to cooperation in place?
Last Month on Facebook
During the month of January, fans and visitors to our Facebook page shared their thoughts on the following topics:
Touching cleansed sites before drawing blood cultures.
Barriers between laboratory and nursing departments.
Looking for an online community to post questions or to simply satisfy your desire for phlebotomy talk between newsletter issues? Visit and "Like" our Facebook page and you'll never miss out on another discussion or one of our special Facebook offers. Your peers need your input, and you need theirs. www.facebook.com/CPEInc
NCCA Accredits NCCT's
Phlebotomy Certification
The National Center for Competency Testing (NCCT) recently announced the National Commission for Certifying Agencies (NCCA) has accredited their National Certified Phlebotomy Technician (NCPT) certification program. NCCT's phlebotomy certification joins the agency's National Certified Medical Assistant (NCMA) certification in holding this prestigious designation. NCCA is the accreditation body of the Institute for Credentialing Excellence (ICE).
"This means that NCCA has reviewed NCCT's phlebotomy certification program and found that it met all of their accreditation standards," says Rachel Klika, NCCT's marketing/development project manager. The NCPT program must now undergo reaccreditation on a regular cycle and submit reports to NCCA annually to assure continued compliance with those standards. Accreditation elevates recognition of credentials throughout the United States.
Klika expressed appreciation to the hundreds of program instructors and working phlebotomists who responded to the 2011 PT job analysis survey, the foundation of all certification programs. "Their input really made a difference." NCCT is in Lenexa, Kansas and has been certifying phlebotomists since 1989.
Center to Offer IV-Insertion Workshops
Expanding its expertise in venous access techniques, the Center for Phlebotomy Education is now offering IV-insertion workshops at its classroom in Corydon, Indiana. "Our Basic IV-Insertion class is intended for anyone for whom IV insertion is in their scope of practice," says Catherine Ernst, RN, PBT(ASCP), who is coordinating and conducting the one-day workshops. "That includes nursing graduates, student nurses, nurses returning to the field, EMTs, medical students, and other healthcare professionals."
Features of the workshop include:
Taught by a registered nurse with over 30 years of experience and a member of the Infusion Nurses Society;
Limited class size allows for individualized training;
Convenient location at our state-of-the-art training facility;
Participants receive a certificate of participation upon completion; (Note: completion does not confer certification in IV insertion)
Registration includes instruction, supplies, and handouts;
Includes instruction on IV tubing and pump setup, proper vein selection, difficult draws, obtaining blood specimens for testing during an IV start, safety and infection control, OSHA regulations related to venipuncture, and much more.
Workshop will be conducted on March 2 and March 9. Corydon, Indiana is 30 minutes west of Louisville, Kentucky and three hours south of Indianapolis. For more information or to register, visit www.phlebotomy.com/IVclass.html.
What Should We Do?
What Should We Do? gives you the opportunity to ask our team of technical experts for advice on your most pressing phlebotomy challenges. Whether technical or management in nature, we'll carefully consider solutions and suggestions based on the industry's best practices so that you and those in other facilities with the same problem can benefit, all the while maintaining your facility's anonymity. What Should We Do? is your opportunity to ask us for suggestions on the best way to handle your real-life dilemmas.
This Month's Case Study
Draws to the Forearm
One reader writes

The question of use of a forearm vein for blood collection recently came up and we are wondering if you have any feedback or references regarding acceptability of this site. Here's why I ask:
Unable to find an antecubital vein on a dehydrated outpatient, a tech here made two unsuccessful attempts on her forearm veins. We received feedback that questioned the use of the forearm as a collection site. When this happens again, what should we do?
We have the Center for Phlebotomy Education's Blood Collection Sites and Precautions wall atlas posted in our labs with the inside lower wrist site forbidden from use, but have not seen any specific references to the acceptability of forearm veins.
Our Response
Because our staff actively serves as expert witnesses in phlebotomy-related litigation, we can't help but look at this dilemma from a risk management standpoint. While there may be visible and palpable veins outside of the CLSI recommended sites, should an injury occur, those who select unorthodox sites may be called upon to defend a site that isn't mentioned in the standards. Facilities who permit all veins to be fair game are managing the risk of injury poorly. Unless one is well-schooled on the anatomy and risks of drawing blood outside of the recommended areas, venipunctures should not be attempted. Since it's not mentioned in the standards as an acceptable site, draws to the forearm put the facility at risk of liability should an injury occur.
The next time a dehydrated patient presents for venipuncture, prewarm the antecubital area before considering other sites. If no veins bring confidence that they can be accessed safely and successfully, survey the back of the hand. Prewarming helps here, too. The vein on the lateral (thumb-side) wrist may also be considered according to the standards. However, as the wall atlas depicts, veins to the dorsal wrist must never be attempted. Veins on the ankles and feet can only be considered with physician permission.
The Blood Collection Sites and Precautions Wall Atlas provides an attractive and vivid reminder of acceptable venipuncture sites. Click here for more information.
Got a challenging phlebotomy situation or work-related question?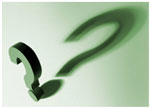 Email us your submission at WSWD@phlebotomy.com and you just might see it as a future case study. (Names and identifiers will be removed to assure anonymity.)
Notice: Do not respond to this e-newsletter.
Responding to the email address from which this newsletter is sent will result in the deletion of your address from our mailing list. If you would like to send an email to the editor, send it to phlebotomy@phlebotomy.com.
---