February, 2014
---
Feel free to forward this newsletter to a friend!
If this issue was forwarded to you from a friend, subscribe here.
Journal Roundup, Part 2
We've rounded up even more recent studies pertaining to blood specimen collection from published journals. To keep you up to date, we've corralled several new articles and studies on ICU blood draws, Blood culture antiseptics, how to end ED rainbow draws, Donor phlebotomy skills, keeping yourself out of court in 2014, updates with capillary collections, & phlebotomy education for nurse.
ICU Vampires
British Journal of Haematology—Authors report studies that show a decrease in phlebotomy volumes significantly reduce the number of blood transfusions in ICU patients who have a lengthy stay. They suggest that hospitals should consider creating protocols to minimize blood loss as much as possible.
http://onlinelibrary.wiley.com/doi/10.1111/bjh.12613/full
Phlebotomy team decreases blood culture contamination
better than the antiseptic
Infection Control and Hospital Epidemiology—The choice of antiseptic agent for blood culture site preparation does not impact contamination rates when cultures are obtained by a phlebotomy team.
http://www.ncbi.nlm.nih.gov/pubmed/23221187
Serum collection from fingersticks
Analytical Chemistry—Researchers found a way to extract plasma from a fingerstick within three minutes of the puncture. In all respects protein quantification with extracted serum samples was comparable to that observed with serum samples obtained by venipuncture.
http://www.ncbi.nlm.nih.gov/pubmed/24156552
Phlebotomy education for nurses
Clinical Laboratory—Researchers assessed patient satisfaction surveys as well as the frequency of clotted, hemolyzed, insufficient, and uncollected samples before and after implementing an educational activity for nursing personnel. The result was a reduction in all associated preanalytical errors after the educational exercise.
http://www.ncbi.nlm.nih.gov/pubmed/23163106
Better phlebotomy skills increase donor return rate
Transfusion Medicine Reviews—Arm complications after whole blood donation, especially hematoma and arm pain, occur in 30% of donations. Neither hematomas nor arm soreness decreases donor return rates unless combined with vasovagal reactions and/or fatigue.
http://www.ncbi.nlm.nih.gov/pubmed/22682105
New Online CE Modules
In keeping with our commitment to bring the best learning experiences technology can provide, the Center for Phlebotomy Education releases To The Point® Online.
TTP Online is the most dynamic, interactive, and accurate online learning program ever developed for healthcare professionals who draw blood samples for laboratory testing. Designed to maintain learner interest and comprehension, TTP Online uses narrated PowerPoint presentations embedded with animated graphics and video to deliver high-caliber content and continuing education credit.
Features Include, fully narrated slides, dynamic video clips, graphic animation, interactive no-fail quizzes, instant certificate printing, and an expanding library of titles. Each exercise awards the user with 1 P.A.C.E.® continuing education credit immediately upon completion.
Modules currently available include:
• Performing a Venipuncture
• Phlebotomy Practices that Lead to Exposure
• Preventing Preanalytical Errors
• How Blood-Collection Technique Alters Potassium Results

Phlebotomists looking for more engaging ways to meet their annual CE requirement no longer have to slog through pages and pages of boring text. With TTP Online, it's just click, listen, and watch. Learning has never been more effortless or engaging.
Featured Product
3-Day Phlebotomy Seminar
The Center for Phlebotomy Education has announced dates and locations for its popular Phlebotomy Supervisor's Boot Camp for 2014.
Over 150 of the world's most dedicated laboratory managers, and phlebotomy supervisors, educators, and trainers have already completed the popular 3-day event, previously held in Louisville, Kentucky and at the Center's home offices in Corydon, Indiana. Dates and locations for 2014 include:
June 4–6, 2014
Indianapolis, Indiana
November 12–14, 2014
San Francisco, California
The Boot Camp's faculty includes the Center's own team of national and international lecturers including Program Administrator Catherine Ernst, RN, PBT(ASCP), Program Coordinator Lisa Steinam, PBT(ASCP), and Executive Director Dennis J. Ernst MT(ASCP).
The presenters will conduct 17 presentations and moderated group discussions with continuing education credit over the course of three days. Attendees will learn strategies to:
Reduce expenses by cultivating satisfied, long-term employees;
Cut costs through process improvement;
Nurture professionalism and responsibility among your staff;
Understand different learning styles for effective teaching;
Mentor students and new staff...and more.
"We know managers are struggling with high staff turnover, low morale, soaring specimen rejection rates and plunging patient-satisfaction surveys," says Program Coordinator Catherine Ernst RN, PBT(ASCP). "It's time to wage war against mediocrity." According to Ernst, the event is designed to empower managers, supervisors, trainers and educators to change the preanalytical culture where they work and the caliber of phlebotomists they train. Past participants have glowing comments.

"The Center for Phlebotomy Education has truly outdone themselves with this program," says Cape Cod Hospital's (Hyannis, MA) phlebotomy supervisor Jim Harrington. "I enjoyed every moment spent."

Bruce Brown, Lab Manager at Good Samaritan Hospital in Vincennes Indiana echoes Harrington's sentiment. "This was a fantastic opportunity for bettering my training program, and beginning a new mentoring program. A lot of work went into this program, and I'm looking forward to sending phlebotomists to the next seminar."

Each attendee also receives a portfolio filled with resources, tips, and tools they can implement immediately. Besides learning how to be a more effective trainer, participants will have the opportunity to network with peers to share ideas, strategies, and solutions to their most perplexing problems.

For more information on this unique opportunity to learn from the most respected authority in the industry, call: 866-657-9857 toll-free or visit the seminar's webpage.
"Phlebotomist" added to
U.S. Dept. of Labor's Occupational Directory
Phlebotomists have been around since at least the 1980s. Last month the U.S. Department of Labor's (DoL) Bureau of Labor Statistics added them to their Directory of Occupations.
"That's one small step for the DoL, and one giant leap for phlebotomists," says the Center for Phlebotomy Education's Executive Director, Dennis J. Ernst MT(ASCP) NCPT(NCCT). "Phlebotomists are the backbone of the clinical laboratory, and we're thrilled to see this kind recognition, even though it's long-overdue."
According to the listing, 40% of phlebotomists work in hospitals, 26% work in medical and diagnostic laboratories and 9% work in physician offices. Eighteen percent work in "other ambulatory health care services."
Using 2012 data, the Bureau reports there are 100,380 phlebotomists employed in the U.S. California leads all states with 10,070 employed phlebotomists. Texas, Florida, Pennsylvania and Ohio rounded out the top five. The average national wage paid to phlebotomists is $14.86 with those employed in Alaska earning $18.63/hour, the highest in the nation. California ($18.48), Delaware (17.80), Rhode Island ($17.52) and New York ($17.42) are the next highest paying states in decreasing order. Mississippi phlebotomists are the lowest earners at $11.56/hr.
Of the top ten metropolitan areas paying the highest salaries in the country, nine are in California, with the Oakland-Freemont-Hayward area paying phlebotomists top dollar at $22.80/hr.
The industry paying the most for phlebotomy personnel is insurance carriers ($19.88/hr), with state and governmental facilities paying the second highest wage on average ($18.35). The Bureau's Employment Outlook projects that phlebotomy jobs will increase 27% by 2022, much faster than the average for all occupations.
The Center assisted the DOL's Bureau of Labor Statistics with statistical data and other information on the profession.
Links to the DOL's Bureau of Labor Statistics web sites on phlebotomists:
http://www.bls.gov/ooh/healthcare/mobile/phlebotomists.htm
http://www.bls.gov/oes/current/oes319097.htm
This Month in Phlebotomy Today
Here's what subscribers to Phlebotomy Today, the Center for Phlebotomy Education's paid-subscription newsletter currently in its 14th year of publication, are reading about this month:
Feature Articles

Phlebotomy, Physics, and Physiology

Playing it Safe

The "Window" Technique

Phlebotomy in the News

Tip of the Month

Don't be an Ogre

CE Questions

(Institutional Version Only)
Buy this issue for only $9.95.
For subscription rates and to subscribe to Phlebotomy Today, click here.
Featured FAQ
Death is Just a Push Away
Question
I have a phlebotomist who uses a technique that I have never seen before. She starts the venipuncture with the syringe plunger pulled back about 1 cc. Isn't there a chance to accidentally introduce air into the vein using this technique?
Answer
This technique is patently unacceptable. It sounds contrived and is without support in the literature, the standards, and probably your own procedure manual. You need to squelch this practice before a patient dies of an air embolism.
Each month, PT-STAT! will publish an excerpt from "Blood Specimen Collection FAQs. For a preview and for information on obtaining your copy, visit http://www.phlebotomy.com/product/8225.cpe.
Survey Says
Scrubs on the Ground
"Pants on the ground, pants on the ground, looking like a fool with your pants on the ground." So says rapper General Larry Platt. The same could be said for the cuffs of poorly fitted scrubs that drag on the floor with every step. In a healthcare setting, looking like a fool is one thing; dragging pathogens from room to room is another. When our cuffs sweep the floor, we don't soil our patients' rooms, we defile the break room, the cafeteria, the rest room, and the grocery store on our way home from work. Then we walk into our house, kiss our spouse and promptly contaminate the carpet with pathogens where the baby crawls.
To see just how bad this problem might be, we asked Phlebotomy Today-STAT! readers about their facility's policies and the frequency of scrubs dragging on the ground where they work.
Does your facility's dress code policy for scrubs prohibit pant legs from touching the floor?
Surprisingly, 74 percent said they don't.
Comments include:
Having a background in microbiology I know how many organisms can be on the bottom of those pant legs. Pick up organisms at work and then take them home to the carpet, or pick up in the street... this is not good infection control.

Our Lab Policy only says; clean, professional & no denim. It is very unprofessional looking; not to mention the germicidal part of it.

I have attempted to institute a policy (after attending the Phlebotomy Supervisor's Boot Camp), but was told that I cannot have a specific dress code for just the phlebotomy staff and need to follow the hospital dress code. I can make suggestions but have no way to enforce. I will be attempting to get Infection Control involved so I may institute this change for the betterment of the patients and staff.

I wish it did. It really looks sloppy when an employee has "baggy" pants.

This policy needs updating to contain references to this problem. I encourage the phlebots not to have draggy pants, ie; not wanting to bring anything home, but I believe our institution should initiate a policy

And they don't address low rise pants that leave half the backside uncovered.

It just says that clothes/scrubs must be neat and professional—very little on specifics of what that means. I wish there was a clear rule to disallow pants dragging on the ground. I think that a lot of people don't even consider that it would be a problem. I'm short and have to take the time to hem my pants when I get new ones, but it's definitely worth it to avoid picking up and tracking around hospital floor germs.

All of my pants touch the floor; that would be horrable (sic) if something like that were put into our rather non existint (sic) dress code.
Horrible? As horrible as bringing C. diff home from work?
We then asked "if your facility has a policy, how strictly is it enforced?" Of the 26 percent who indicated they have a facility banning cuffs that touch the ground, fully 50 percent said it's never enforced. Nineteen percent indicated it was enforced very strictly, without exception.
Thirty percent of those surveyed said they see staff with scrubs sweeping the floor as they walk on a daily basis. Nearly six percent said they never see scrubs on the ground. Thirteen percent see at least five employees each day sweeping the floors of their workplace with scrub cuffs and nearly four percent said they see more than ten occurrences every day.
According to the Clinical and Laboratory Standards Institute's laboratory safety guideline (GP17), floor-length clothing, such as slacks, are to be at least an inch above the floor. Are you parading pathogens throughout your facility, into the community, and around your home? The number of patients, strangers and family members your sweeping scrubs could be infecting is nothing to rap about. For those who work in healthcare with scrubs sweeping the floor, a stitch in time will save a whole lot more than nine.
This month's survey: Have you ever been physically assaulted by a combative patient while attempting to draw a blood sample? Does your facility have a policy on combative patients specific for drawing blood samples? If your facility has a policy on drawing blood samples from combative patients, what are the general provisions?
What Should We Do?
What Should We Do? gives you the opportunity to ask our team of technical experts for advice on your most pressing phlebotomy challenges. Whether technical or management in nature, we'll carefully consider solutions and suggestions based on the industry's best practices so that you and those in other facilities with the same problem can benefit, all the while maintaining your facility's anonymity. What Should We Do? is your opportunity to ask us for suggestions on the best way to handle your real-life dilemmas.
This Month's Case Study
Blood Pressure Check After Venipuncture
One reader writes:
In our clinic, patients often get their blood drawn and a blood pressure check immediately afterwards in a different department. Sometimes, blood pressure is checked in both arms. We've seen severe bruising and bleeding in some patients after having their blood pressure taken from the same arm as the venipuncture. Reversing the sequence is not an option for us. Is there a standard amount of time that must be allowed to pass before taking a blood pressure in the same arm as a prior blood draw?
Our Response
We are not aware of any guideline on this. CLSI tells phlebotomists to notify the nurse/physician when patients bleed over 5 minutes, but they don't mention blood pressure measurements post venipuncture.
A lot of factors come in to play that collectively contribute to the reopening of a venipuncture site when a blood pressure cuff is inflated too soon: the patient's age, underlying disease, oral anticoagulant use, metabolism, needle gauge used during venipuncture. Hematomas which not only discolor the arm but can cause nerve damage. Not only that, but post-venipuncture bleeding puts the staff at risk of an exposure since gloves are not required to take a blood pressure.
Our consensus is the responsibility lies with the one taking the blood pressure. Communication with the one who drew the sample is critical so that the one checking the pressure is aware of the risk, but you know how that goes. Some communicate and some don't. So that alone is not a complete solution.
All who take blood pressures must be instructed to observe sites for signs of a recent blood draw prior to inflating the cuff and make a judgment as to whether or not the platelet plug is too fresh to trust or if fibrin may have secured the wound enough to tolerate increased pressure from the inflated cuff. More than likely, if both procedures occur on the same patient visit, the venipuncture site will be too fresh more often than not.
Even when it is felt a recently punctured site would withstand the temporary pressure of constriction, the person performing the blood pressure check must constantly monitor the site during and after the BP is taken. Another solution, perhaps your phlebotomists can be trained to take the patient's blood pressure prior to the draw and document it on a form that the patient takes with them to their physician. We advocate establishing your own policies that take all this into consideration.
Each month, our "What Should We Do?" panel of experts collaborates on a response to one of the many compelling problems submitted by our readers. Panelists include:
Dennis J. Ernst
MT(ASCP)
Catherine Ernst
RN, PBT(ASCP)
Lisa Steinam,
PBT(ASCP)
Got a challenging phlebotomy situation or work-related question?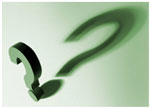 Email us your submission at WSWD@phlebotomy.com and you just might see it as a future case study. (Names and identifiers will be removed to assure anonymity.)
Notice: Do not respond to this e-newsletter.
Responding to the email address from which this newsletter is sent will result in the deletion of your address from our mailing list. If you would like to send an email to the editor, send it to phlebotomy@phlebotomy.com.
---