March, 2012
---
Feel free to forward this newsletter to a friend!
If this issue was forwarded to you from a friend, subscribe here.
Tips for Drawing Children with Autism
Those who draw pediatric patients with Autism Spectrum Disorders (ASD) may find resources developed by the Autism Speaks Autism Treatment Network especially helpful, including Blood Draw Tool Kits for both parents and providers. Available as a free 22-page download, Taking the Work Out of Blood Work: Helping Your Patient With Autism — A Provider's Guide, is a phlebotomy toolkit that offers several strategies, tips, visual-aids, questionnaires, and scripts to make venipunctures less stressful for children with ASD and their families. Although the information and techniques presented in the toolkit are designed primarily for children with ASD, they may also be helpful with patients of any age or developmental disability.
The document outlines taking an organized approach to the draw, by:1
Scheduling outpatients with ASD when the office is less busy. This helps keep wait times to a minimum and limits the anxiety the child may feel in a crowded waiting room or unfamiliar setting.
Having a written protocol to help staff follow a more consistent approach. This includes establishing a backup plan for stopping the procedure, or calling for more assistance.
Learning ahead of time the interests of the ASD patient.
Finding out the child's history regarding prior phlebotomy procedures.
Asking parents to bring along a toy or activity to help the visit go more smoothly.
Preparing necessary supplies before the child enters the room or draw area.
Ensuring adequate staff is available to assist during the procedure.
Providing an appropriate and immediate reward as positive reinforcement.
Because ASD may limit the child's ability to communicate, it's important to use simple, direct language and explain what you are doing before you do it. Visual aids can also help get your message across. Story boards that depict procedure steps and a desired reward the child will receive upon completion, and narrated cartoons (http://www.helpautismnow.com/blood_draw.html), which educate the child about the procedure in a fun and entertaining way are just two examples.
Selecting the right equipment can also improve the success of the collection. Winged collection (butterfly) sets allow for more movement, and pediatric-size tubes require less blood to ensure a quality sample. In general, children with ASD should be drawn in a quick and efficient manner, without compromising safety or patient comfort. When possible, allow patients to feel they have some control over the procedure. For instance, let them choose their own bandage or sticker.
Children with ASD may be unable to express pain as other children do. This inability to communicate discomfort can lead to increased frustration and challenging behaviors during blood collection. However, patients may show signs of pain through their facial expressions. Such cues include:1
A furrowed brow;
Eyes that are partially closed, tensed eyelids, and/or blinking;
Flared nostrils;
Grimacing.

Items that are visually interesting or stimulating, such as bubble wands and pinwheels, can help distract patients.
Because stress experienced by the child can lead to higher pain levels, the guide discusses pain management options, and the types and uses of various distraction and relaxation techniques. Distraction tools that may be helpful for phlebotomy procedures include a cold pack or vibrating toy placed near the intended puncture site; EMLA cream or sprays; and other specific products for pain relief, such as Buzzy® (www.buzzy4shots.com).1 Toys that are visually stimulating or have interesting textures may hold the child's attention, as well as playing music or videos that they like.
If despite your best efforts, a child's agitation escalates to aggression, phlebotomy procedures may need to be discontinued or rescheduled due to safety concerns. Failing to do so could place the patient and staff at risk for injury.
In such cases, it's important to remain calm and avoid power struggles, inform the provider of the situation, and not take the child's behavior personally. Unless urgent or critical, attempting a blood draw when a child is highly anxious or upset can create lasting impressions that can make future blood collections and medical care more difficult.
Reference
Taking the Work Out of Blood Work: Helping Your Patient with an Autism Spectrum Disorder – A Provider's Guide. Autism Speaks. www.AutismSpeaks.org. Accessed 3/6/12.
Letter to the Editor
[Editor's Note: Last month, one of our readers shared with us his thoughtful and insightful comments on the article "Phlebotomy and the Fainting Patient" and the What Should We Do? case study: "Ensuring Safety and Patient Privacy During Outpatient Collections" appearing in the February issue of Phlebotomy Today STAT! With John's permission, we've reprinted his letter and trust you'll benefit from his perspective on these topics as much as we did.]
Dear PT-Stat! Editor,
Thank you for the recent article "The Fainting Patient". It was a timely reminder, and re-assuring, in that I don't see nearly that 'faint rate'(about 3-6/wk), perhaps our drawing room is not so conducive to fainting for some reason.
However, as a mountaineer and volunteer rescue worker I have long been aware of the dangers of suspension trauma, and I am reminded of an article in PT-Stat! some time ago that better address the danger of 'Medical Suspension Shock' and the importance of quickly moving a fainting patient to the floor or recumbent position, to allow a normal recovery from the faint, rather than leaving them in the safety chair, where a simple faint could turn quickly into a fatal suspension trauma. Along those lines, we have a separate pedi-room with a working height padded drawing table, and an adult cot for those we guess might faint. However I have long felt uncomfortable lowering the unexpected patient to the floor (I walk in the restroom with these shoes!) and I would like a 'conventional' way to easily and quickly slide a fainter onto a low gurney adjacent to any of the several drawing seats.
Also, Ensuring Safety and Privacy reminded me of the cultural, logistical, and emotional reasons family members or friends accompany my clients through the process. Typically middle-eastern women of any age will have a male companion to ensure proprieties are observed, and anxious or non-English speaking clients will have a friend or family member for support. I sometimes feel awkward asking the HIPAA questions that are usually unneeded when the relationship is more obvious.
John B.
Phlebotomy Central Upgrades
Phlebotomy Central, the most comprehensive online body of knowledge on blood specimen collection, now has more article downloads, new reference documents, and unprecedented access to phlebotomy expertise through upcoming webcasts.
Accessible only to Phlebotomy Today® Premium subscribers, Phlebotomy Central® includes our four latest To the Point®articles and the Center's new SmartCharts™, a set of four reference documents that provide concise summaries on analyte stability, blood specimen handling and processing, elevated potassium results, and blood sample collections during IV starts.
Beginning in April, premium subscribers will also be invited to join live web chats where they can interact with the Center's Executive Director, Dennis J. Ernst MT(ASCP). The first 100 registered subscribers will hear the latest industry news and be able to ask their most pressing questions. Information about the first web chat, scheduled for Tuesday, April 24, 2012 (1pm EST) will be provided to premium subscribers by email.
Premium subscribers receive the institutional version of Phlebotomy Today with facility-wide forwarding privileges and access to Phlebotomy Central.
Featured Product
"I'm a Phlebotomist" vinyl window cling
Display pride in your profession on your car, in the workplace, or at home. This versatile vinyl cling proudly proclaims your professionalism, and that your expertise requires a perfection not just anyone can master. With the "I'm a Phlebotomist" cling, you can increase public awareness and appreciation for the important role you play in healthcare. Great for student and staff recognition during National Medical Laboratory Professionals Week, April 22–28, 2012.
With white lettering on a clear background, this attractive easy-on/easy-off vinyl cling measures 3 x 9 inches. Available for single purchase or as a 10 pack.
This Month in Phlebotomy Today
Here's what subscribers to Phlebotomy Today, the Center for Phlebotomy Education's paid-subscription newsletter currently in its 13th year of publication, are reading about this month:
Feature Article

Reducing Blood Specimen Labeling Errors:
Pennsylvania Collaborative Gets Results

Phlebotomy in the News

A round-up of articles on phlebotomy and phlebotomists who made Internet headlines in February including these stories:

Patient Awarded $1.25 Million in Venipuncture Injury Lawsuit
Irish GPs Clash with Government over Phlebotomy Charges
Needleless Anesthetic System New Option in Pain Reduction
Patient Satisfaction: Happier Doesn't Always Mean Healthier
Positive Feedback Boosts Hand Hygiene Compliance

Safety Essentials

Hand in Glove

Tip of the Month

Confessions of a Lab Coat

CE Questions

(Institutional Version Only)
Buy this issue for only $9.95.
For subscription rates and to subscribe to Phlebotomy Today, click here. The current month's issue will be emailed to you immediately upon subscribing.
On a Personal Note...
For all the damage they do, sometimes it takes a tornado to set things straight.
If you have a moment, follow me...
Featured FAQ
Is drawing above an IV acceptable?
Question
Can you tell me what the protocol is for collecting specimens below an IV? Is there any situation when specimen collected above IV is accepted for analysis?
Answer
CLSI recommends draws to the same arm as fluids are being infused should be avoided whenever possible. When not possible, the recommendation is to draw below the IV by shutting it off for 2 minutes (or having the nurse do so if IV management is not in your scope of practice), tightening the tourniquet below the IV, collecting the specimen below the tourniquet and documenting that the specimen was drawn from an arm being infused. Some texts add the step of discarding the first 5cc as an additional precaution.
As for drawing blood above an IV, studies show that accurate lab results can be obtained as long as the IV is shut off for two to three minutes and the analytes being tested were not being infused (e.g., glucose, sodium, chloride, potassium, antibiotics, etc.). The infusing fluids must be documented. From a practical standpoint, this is a very risky practice for the facility to permit. The CLSI venipuncture standard leaves it up to the facility to establish its own policy.
The risk is greatest in facilities that have deployed blood collection responsibilities to some units where non-laboratory personnel are allowed to draw specimens as well as phlebotomists. For example, a nurse may observe a phlebotomist—who is aware of the limitations drawing above an IV for labs that don't include what's being infused—and concludes that it must be okay to draw above an IV in all situations. That's when the exceptions fall to the wayside, and before you know it the lab is receiving specimens contaminated with IV fluids.
Another risk is that tests could be added on to stored blood originally drawn above an IV. Even though the original sample may have been drawn for tests that didn't include any of the analytes being infused, the add-on tests could. CLSI requires specimens drawn above or below an IV to be labeled as such. For these reasons, it's my opinion that allowing blood to be drawn above an IV is a perilous policy.
Each month, PT-STAT! will publish one of the hundreds of phlebotomy FAQs in the growing database of questions and answers available in Phlebotomy Central, the members-only section of the Center for Phlebotomy Education's website. For information on joining Phlebotomy Central, click here.
Survey Says
Draws During Infant Feedings
Last month, we asked visitors to our website and Facebook page if their facility allows infants to be bottle- or breastfed during blood collection procedures, with responses pretty evenly split on the subject. Nearly half of the facilities represented in the survey allow infant feedings during venipuncture procedures (46%), while a little over half allow infants to nurse or bottle-feed during capillary collections (56%).
1. Does your facility allow venipunctures to be performed on infants who are bottle- or breastfeeding?
Yes: 46%
No: 29%
I'm not sure: 25%
Sample Comments:
"Yes. If the mother asks and if the infant and mother can be placed in a position that isn't awkward."
"I'm not sure. I personally do not because the baby could choke."
"I'm not sure. But I always respect their privacy and let them know that I (or someone else) will return later."
"Yes. The question should be better defined. It is difference between a small neonate and a 2-month old baby!"
"Yes. Depending on the age and what tests are ordered."
I'm not sure. Situation has never happened."
I'm not sure. This is not conducive to phlebotomy and is very difficult to perform keeping in mind ergonomic issues."
"No, we don't allow it. I tell the parents that it is a possible choking hazard and the infant can feed until we start and again as soon as we have completed the procedure."
"No. When an infant needs a venipuncture I feel it is not safe to have the infant in its mother's arms breastfeeding. We lay the infant on our phlebotomy bed to do a venipuncture."
"Yes. Our facility ONLY allows venipuncture for <6 months during breastfeeding or Sweet-Ease® administration - there are well documented benefits for pain reduction and improved blood flow."
2. Does your facility allow capillary punctures to be performed on infants who are bottle- or breastfeeding?
Yes: 56%
No: 23%
I'm not sure: 21%
Sample Comments:
"Yes. Not only permitted, but required! Plenty of research to back up the benefits to baby long-term if mom breastfeeds, bottle is second best. If this is not possible, we are just beginning to use Sweet-Ease® which is a sugar solution while infant is held in parent's arms."
"Yes. Our hospital actually encourages the "skin-to-skin" technique, mother holding the baby for a heelstick. If baby is being breastfed, even better. Studies have shown that the initial heelstick and the collecting of the blood sample are less traumatic to the infant. I have performed many heelsticks this way. Some infants don't fuss, some do. Not all phlebotomists I work with will perform the heelstick under these conditions and have refused to perform the heelstick while the baby is nursing and/or being held by the parent."
"No. Infant can begin to choke due to crying and other safety factors."
"Yes. This is not conducive to phlebotomy. Your arm is frequently in the mother's face. Male phlebotomists feel uncomfortable during breastfeeding, as do male members of the family. It is extremely hard to maintain a satisfactory position to prevent back injuries."
"Yes. Our facility ONLY allows heelsticks for <6 months during breastfeeding or Sweet-Ease® administration - there are well documented benefits for pain reduction and improved blood flow."
"Yes. Much less painful for an infant who is feeding at the time. ICU infants are given oral glucose anytime a needle is inserted."
"No. The high chance of choking outweighs the benefits of obtaining results of blood tests immediately. You should never draw a child (or any person) who is eating, "feeding" or even drinking."
"Yes, we do allow the mothers to breastfeed during a heelstick draw. This can be comforting to the infant. It does not get in the way of the phlebotomist getting the sample or compromise the safety of the infant."
Culture may also play a role in the perception and practice of performing phlebotomy procedures during infant feedings, based on an interesting trend in the survey data. Of the survey participants who reported working in facilities located outside the United States (15%), all allow infant feedings during capillary punctures and three-fourths allow feedings during venipunctures, with at least one facility making it a requirement for both procedures.
Related Articles
This month's survey question
In your facility, are blood culture collections centralized (i.e., phlebotomists perform all blood culture collections) or decentralized (e.g., staff of various disciplines are cross-trained to draw blood cultures)?
Last Month on Facebook
During the month of February, fans and visitors to our Facebook page shared their thoughts on the following topics:
Site prep solutions used for newborn blood cultures
Tourniquet use policy
Hand hygiene training video
Estimated rates for preanalytical errors
Most common OSHA fine for medical practices
Looking for an online community to post questions or to simply satisfy your desire for phlebotomy talk between newsletter issues? Visit and "Like" our Facebook page and you'll never miss out on another discussion or one of our special Facebook offers. Your peers need your input, and you need theirs. www.facebook.com/CPEInc
What Should We Do?
What Should We Do? gives you the opportunity to ask our team of technical experts for advice on your most pressing phlebotomy challenges. Whether technical or management in nature, we'll carefully consider solutions and suggestions based on the industry's best practices so that you and those in other facilities with the same problem can benefit, all the while maintaining your facility's anonymity. What Should We Do? is your opportunity to ask us for suggestions on the best way to handle your real-life dilemmas.
This Month's Case Study
RNs Performing Phlebotomy
One reader writes
I have a question about RNs performing phlebotomy. The unit directors want the RNs to perform blood draws because there are times when no one is available from the laboratory, should the person performing the collection have difficulty. The RNs can use sites other than the hand and antecubital. Is there a CLSI standard that states the RN must take a class and perform a minimum number of phlebotomy sticks?
Our Response
Currently, the Clinical and Laboratory Standards Institute (CLSI) does not specify minimum training requirements for those who perform blood specimen collection, including nurses. It is the responsibility of the facility to establish a comprehensive training protocol that ensures all employees who perform phlebotomy procedures are properly trained, competent in the procedure, and regularly assessed. While phlebotomy is within the nursing profession's official scope of practice, the reality is that as a profession, they do not always receive formal instruction in blood sample collection. Facilities that assign nurses to draw blood samples should provide them the same training and oversight they do phlebotomists.
CLSI in its venipuncture standard lists the preferred venipuncture site as the antecubital fossa. When veins in this area are not acceptable or available, veins on the back of the hand and thumb-side of the wrist are acceptable. Any other sites must not be used without the permission of the physician. CLSI makes no special provision authorizing nurses to select venipuncture sites outside those listed above.
Before creating a policy that would allow nursing personnel to independently select unorthodox sites for blood specimen collection, the increased risk for patient injury and legal liability should be carefully considered and discussed with your medical director, laboratory director, and risk manager.
Got a challenging phlebotomy situation or work-related question?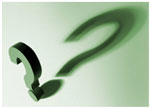 Email us your submission at WSWD@phlebotomy.com and you just might see it as a future case study. (Names and identifiers will be removed to assure anonymity.)
Notice: Do not respond to this e-newsletter.
Responding to the email address from which this newsletter is sent will result in the deletion of your address from our mailing list. If you would like to send an email to the editor, send it to phlebotomy@phlebotomy.com.
---