March, 2013
---
Feel free to forward this newsletter to a friend!
If this issue was forwarded to you from a friend, subscribe here.
The Ups and Downs of
Therapeutic Drug Monitoring
When we are hot and sweaty, we seek something that will refresh us. When we search the web and find an old page in our browser's cache, we refresh the page. Refreshing is good. That's why we thought it would be a good idea to refresh you about why we draw therapeutic blood monitors (TDMs). We all know what tubes to draw for TDMs, but when you know why you draw them, and how critical your timing of the draw is to the patient, test results are likely to be more accurate and the patient's dosage more precise. Refresh yourself with this brief reminder of the ups and downs of TDMs, and you'll likely be a better phlebotomist.
Therapeutic drug monitoring measures the level of drug in a patient's blood stream at any given time. Drugs monitored in this way may be administered orally, or a patient may receive the medication via IV. Peak and trough levels are generally ordered for patients receiving certain IV antibiotics. Therapeutic drug monitoring is conducted when a patient receives certain types of non-antibiotic medications, and allows the physician to maintain a therapeutic level of medication in the patient's blood stream.
Measurement of the drug level in the bloodstream just before (trough) and just after it has been administered and metabolized (peak) helps the physician determine the appropriate dose, the appropriate frequency of the medication, and the patient's tolerance of the treatment.
A "trough" is the lowest level of the drug in the patient's blood stream, and is measured just before the next dose of medication is administered. The purpose of drawing a trough level is to make sure the amount of medication in the patient's blood stream is still high enough to be therapeutic.
If it's too low just prior to the next dose, the patient is not having the full benefit of the drug's effect. The physician could respond in one of three ways: 1) increase the dosage so that it's still at therapeutic levels just prior to the next dose; 2) decrease the time between dosages; 3) a combination of the two. If the trough level remains too high prior to the next scheduled dose, it could indicate the patient's body may not be able to adequately metabolize the medication. Administering the next dose too soon could push the medication to toxic levels, which could cause organ damage.
A "peak" is the highest level of the drug in the patient's blood stream and is generally measured about 30 minutes after a dose of medication has completely infused. The purpose of drawing peak levels is to make sure the drug's concentration is high enough to be effective in treating the patient's illness, but not so high so as to be toxic. Physicians also order other tests to determine a patient's tolerance of the treatment, such as electrolytes, BUN, creatinine, blood counts, platelets, and liver function panels. For some medications, there is a very fine line between what is considered an effective dose and a toxic dose.
Timing of TDM collection is very important. Always adhere to facility policy regarding the timing of therapeutic drug levels and coordinate timing with nursing staff who will be administering the medication to the patient. Medications administered intravenously are metabolized differently, and as such may have different optimal times for peak levels to be drawn. Therefore, do not collect the blood specimen if the medication has not completed infusing. Return for the collection after the proper amount of time has elapsed since the medication infusion was completed. Documentation should include the ending time of the last dose of medication as well as the time the blood sample was obtained.
Peak and trough levels may be ordered for the following antibiotics: amikacin, gentamicin, tobramycin, and vancomycin. Therapeutic drug levels may be performed for patients taking the following medications: carbamazepine, digoxin, ethosuximide, lithium, methotrexate, phenytoin, procainamide, quinidine, theophylline, and valproic acid. While technically not drugs for which TDMs are drawn, patients receiving heparin and warfarin must be monitored for their response to the medication. Both medications affect patients' coagulation status.
Patients receiving heparin will have an aPTT ordered. Those receiving warfarin will have a PT and/or INR ordered. Healthcare staff obtaining a blood specimen to be tested for aPTT from a patient receiving IV heparin must exercise great care to avoid contamination of the sample with the IV medication. Many hospitals have established a set time for specific types of medications to be administered throughout their facility. This helps prevent confusion and miscommunication between nursing and the laboratory, making it easier for timely sample collections to be drawn.
Feel refreshed? We thought so. The next time you draw TDMs from your patients, make sure you closely monitor the timing requirements based on the drug's administration. The result will be a result your physicians and their patients can trust.
If you want to use this article for inhouse continuing education, there's an ATM for that! Simply purchase our Therapeutic Drug Monitoring and Peaks and Troughs ATM (Abbreviated Teaching Module), and you'll receive a pdf of this article with a quiz to distribute to your staff, and the answer key for you to score quiz results. Distribute, grade, and file. In-house monthly CEs have never been easier.
The Zen of Phlebotomy
Humans are brought into this world with a plethora of apprehensions: cliff-diving, parachuting, dental appointments, public speaking, and scores of other activities involve overcoming fears. Phlebotomy is no exception. Puncturing oranges is one thing, flesh is another.

Yet once that fear has been conquered, success is not automatic. If all the antecubitals of the population were identical, phlebotomy would be as simple as falling off a horse. But they aren't and it isn't. Only through repetition will the student become proficient; only through experience will the proficient become talented; and only through an unrelenting pursuit of perfection will the talented become a master of the craft.

Such mastery goes beyond the forgettable venipuncture. It demands the pursuit of competence to a dimension unthinkable, illogical and considered impossible by those who are satisfied with merely being talented. It demands that the master becomes the method. For the true student, becoming talented is not enough. Mere competence doesn't satisfy the apprentice for whom mastery is a religion. The pinnacle of achievement in the art of phlebotomy is not achieved unless the most distasteful aspect of the procedure is removed from the patient's experience: pain. The Greeks sought reason; Romans, truth. Masters of Phlebotomy pursue the perfect, painless puncture.

Painless phlebotomy, a lost art in many circles, is still sought by those who relish the euphoria accompanying a fleeting dance with perfection. But witness on your rounds, if you will, the battlefields that have been made of the antecubital areas upon which our kind have applied their skills, or lack thereof. Battlefields littered with bruises of all colors needlessly because of the neglect of one or more of the basic rules of blood procurement. Rules that have been ignored, rejected or just not taught in the first place.

It takes a sixth sense and the ability to dwell in another dimension to reach a mastery. To shut out all extraneous distractions. To focus on achieving perfection. To sense the only approach, the only angle, the only speed and the only depth that will land the bevel in the center of the river and render that scarlet humor, and then to bring the needle back out without the flesh sensing the invasion. It takes a stealth that avails itself only to the lifelong student of the art.

The mastery of phlebotomy carries with it an air of distinction and perfection. When one collects blood on the first try from the impossible patient by a delicate blend of instinct, skill and raw intuition it changes a person. That first moment of brilliance elevates the apprentice to a new level of performance, the next plateau. One can and should feel invincible for the moment--as long as it's only for the moment. For in becoming a master of the art of phlebotomy, it is important to leave room for humility.

No matter how long one practices or succeeds in the pursuit of the perfect venipuncture, there will be failures on the simplest veins. These veins have been put in place randomly throughout the population by a higher authority to keep skillful artists from becoming a legend in their own mind. So, unless the taste of humble pie is appealing, one should never consider oneself to be the ultimate phlebotomist. For it is certain that, should the temptation to flaunt one's well-earned reputation be given life, one will be justly humbled by a well-misplaced vein.

The phlebotomist's Holy Grail is the vein, and every venipuncture is a walk through darkness. What lies between the point of the needle and the vein is only tissue. But pierce the right tissue to the right depth, at the right speed and at the precise angle and the Grail is yours. It may not give you everlasting life but do it painlessly and you will be respected by your peers and requested by patients. You will come to know the feeling of complete mastery of the art of phlebotomy that can only be achieved by becoming one with the needle.

In conclusion, only the conscientious humanitarian who refuses to settle for simply being talented will become the artist; only collectors who are committed to eliminating the trauma of their purpose will dance with perfection; and only the collector who fixes the mind's eye to the bevel and becomes one with the needle elements will become the frequent beneficiary of the five most satisfying words in the art of blood collection: "I didn't even feel that."
Train-the-Trainer Seminar in May
Seminar Presenter Catherine Ernst, RN, PBT(ASCP) addresses attendees at November's inaugural Train-the-Trainer seminar.
The Center for Phlebotomy Education is conducting an intensive 3-day Train-the-Trainer seminar in May for those who train or manage phlebotomists. Conducted by a faculty of world-class presenters, topics will include
Nurturing professionalism and responsibility;
Understanding different learning styles for maximum effectiveness;
Producing phlebotomists who understand the impact of preanalytical errors;
Training according to CLSI standards;
Measuring student and staff competencies;
Mentoring students and new staff... and much more.
Attendees at the sold out event in 2012 came from academic programs and healthcare facilities from the U.S. Canada and Australia. "I would recommend that this program be available regularly," said George Souza, phlebotomy supervisor from Massachusetts General Hospital. "For anyone training phlebotomists it should be a required course."
Sessions will be conducted by the staff of the Center for Phlebotomy Education including the Center's Program Administrator Catherine Ernst, RN, PBT(ASCP), Program Coordinator Lisa Steinam, PBT(ASCP), and Executive Director Dennis J. Ernst MT(ASCP) Each attendee will receive a portfolio filled with over $500 worth of resources, tips, and tools they can implement immediately. Besides learning how to be a more effective trainer, participants will be able to network with their peers from across North America and beyond, and share ideas, strategies, and solutions to their most perplexing problems.
The seminar scheduled for May 6–8, 2013 and takes place in the world famous Brown Hotel in Louisville, Kentucky. Attendees qualify to receive 18 P.A.C.E. continuing education credits. For more information on this unique opportunity to learn from the most respected authority in the industry, call: 866-657-9857 toll-free or visit the Train-the-Trainer website.
Featured Product
Poster Set
The Center for Phlebotomy Education offers a four poster set that vividly portrays sound specimen collection techniques that reinforce key concepts with your staff and students, and impress your patients. The set consists of the "Blood Specimen Collection Sites and Precautions" wall atlas, the "Ten Commandments of Phlebotomy," the "Order of Draw," and the "Accurate Results Begin With Me!®" poster.
The "Blood Specimen Collection Sites and Precautions" wall atlas illustrates the anatomy of the antecubital area, depicting acceptable sites for blood specimen collection and text describing the risks of venipuncture. It is the only poster that shows nerves, veins, and the brachial artery of the antecubital area.
The "Ten Commandments of Phlebotomy" proposes 10 rules all specimen collection personnel should consider to be "commandments" for performing the procedure. The "Order of Draw" shows the order in which blood collection tubes must be filled to prevent additive carryover from altering testing results. The "Accurate Results Begin With Me!®" poster lists 30+ tips on specimen collection embedded within a starburst design that draws attention.
All four posters are printed in full color and laminated for durability. By displaying these posters in your outpatient draw stations and collection areas, you communicate to your patients that your facility is committed to assuring specimen quality and patient safety. To order or for more information, click here.
This Month in Phlebotomy Today
Here's what subscribers to Phlebotomy Today, the Center for Phlebotomy Education's paid-subscription newsletter currently in its 13th year of publication, are reading about this month:
Feature Article

The Berlin Wall of Healthcare, Part III

Phlebotomy on YouTube

It's been a slow month for news about phlebotomy and phlebotomists. So instead, we replaced our regular Phlebotomy in the News column with a review of YouTube videos that demonstrate phlebotomy. To the common video disclaimer "do not try this at home," we would add "… or at work.":

Playing it Safe

A Regular Column on Blood-Collection Safety

Tip of the Month

Do Your Phlebotomy Services "Ad" Up?

CE Questions

(Institutional Version Only)
Buy this issue for only $9.95.
For subscription rates and to subscribe to Phlebotomy Today, click here.
Featured FAQ
Specimen Stability in a Cooler
Question
How many days is blood good for in a Styrofoam cooler for testing? Would the tests results still be accurate after five days? Is there a regulation on this by the FDA? I can't seem to find any information on shipment and proper handling of blood by mail.
Answer
It's not a matter of days, it's a matter of hours. Of the commonly tested analytes, more are unstable after a week than stable. Only sodium and glucose (in sodium fluoride tubes) have stabilities for up to a week at room temperature and uncentrifuged.
Once blood leaves the body, significant and irreversible changes begin to take place. Generally, blood drawn for chemistry and other serum or plasma testing (which requires centrifugation) should be processed within two hours. Chilling serum specimens prior to centrifugation only accelerates the irreversible changes. Cell counts for CBCs are stable for up to 24 hours at room temperature. The Clinical and Laboratory Standards Institute is the organization that establishes specimen storage and handling guidelines and other laboratory standards. If you would like their document on specimen stability, contact them at www.clsi.org and purchase document H18. The FDA doesn't regulate specimen storage recommendations
Survey Says
Preanalytical/Analytical Warfare?
Last month's survey brought one of the highest rates of participation since we launched this column. Clearly, those who collect/process blood samples are and those who test them are at odds. As popular television psychologist Dr. Phil McGraw would say, "you can't change what you don't acknowledge." Now that we've acknowledged strife between these laboratory professions exists, let's change it.
A whopping 81% of those who participated in the survey admitted to friction between the analytical and the preanalytical professions. Fifty-two percent could state examples of it affecting patient care. The most common impacts were delayed test results, unwarranted sample rejection and recollection, medication delays, and patient anxiety. Here are some comments:
…blood draws not done in a timely manner, patient waiting to go to surgery.
We deal with the distraught patient and families and often the rules are not always patient friendly. Of course I understand the importance of the integrity of each sample, but when samples are misplaced or dropped or spun they find it difficult to understand why we get upset when we have to redraw.
Time delays because a tech won't go draw. It waits until a phlebotomist is available or in a recent case, I was on my lunch break after working for 6 hrs straight, and was paged in the cafeteria to return to the lab to draw an outpatient because a tech did not want to.
When we asked how departments work to overcome barriers to cooperation between the phlebotomists and testing personnel, we got an earful there, too.
Ad hoc and/or regularly scheduled meetings to address a particular issue/problem and how to work collaboratively to resolve the situation.
Encourage a positive, respectful relationship, and lots of communication.
We do not have a title "Phlebotomist" This was an attempt to bring the Phlebotomy department closer to the testing department. We are giving new staff a tour of all the departments to lessen the silo mentality and promote an holistic view of the lab service.
When I have (CLS) students I make sure they see some of the hardest patients and talk to them about remembering what challenges phlebotomists face when drawing inpatients.
Most of those who participated were phlebotomists, phlebotomy supervisors or phlebotomy trainers (80%), which tells us it's the preanalytical folks who feel the most browbeaten.

If there's an obstacle preventing your preanalytical and analytical folks from working as a team for the betterment of patient care in your facility, start the conversation today.

This month's survey question: Is gossip a problem where you work? How do you personally react to gossip? How does management respond? How would you like management to respond?
Last Month on Facebook
During the month of February, fans and visitors to our Facebook page shared their thoughts on the following topics:
What's Wrong With This Picture?
Patient-identification practices.
Introducing Kelsey, our latest team member.
Order of Draw
Proper PPE
Looking for an online community to post questions or to simply satisfy your desire for phlebotomy talk between newsletter issues? Visit and "Like" our Facebook page and you'll never miss out on another discussion or one of our special Facebook offers. Your peers need your input, and you need theirs. www.facebook.com/CPEInc
What Should We Do?
What Should We Do? gives you the opportunity to ask our team of technical experts for advice on your most pressing phlebotomy challenges. Whether technical or management in nature, we'll carefully consider solutions and suggestions based on the industry's best practices so that you and those in other facilities with the same problem can benefit, all the while maintaining your facility's anonymity. What Should We Do? is your opportunity to ask us for suggestions on the best way to handle your real-life dilemmas.
This Month's Case Study
Director Changes Lab Coat Policy
One reader writes
It has always been policy that the phlebotomists wear a lab coat when reforming a venipuncture, but our new director has stated that lab coats do not need to be worn. I have been trying to find written documentation to support that policy. Do you know of any regulatory agencies that require that a lab coat be worn while performing venipunctures? What should we do?
Our Response
According to OSHA and our OSHA consultants, body and face protection is required only when a phlebotomist is in a situation where it could be "reasonably expected" that he or she could be splashed or sprayed by blood or other potentially infectious materials.
Some facilities feel lab coats or smocks are not typically needed as personal protective equipment (PPE) during routine venipuncture. However, a study conducted by the Center for Phlebotomy Education in concert with Denline Uniforms confirms the risk. Over 74% of blood-collection personnel surveyed reported one or more instances of blood splash or spatter occurring beyond their hands.
The bottom line is that your employer must make this call by assessing your workplace to determine whether certain tasks, workplace situations, or employee skill levels may result in an employee's need for lab coats or face protection to prevent contact with blood. Moreover, in order to be considered "appropriate" as PPE, a lab coat or smock must be fluid-resistant
We suggest talking to your employer if you've experienced situations where a gown or face protection would have come in handy, or if you even suspect that it could be "reasonably anticipated" that a splashing situation could occur.
Got a challenging phlebotomy situation or work-related question?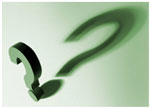 Email us your submission at WSWD@phlebotomy.com and you just might see it as a future case study. (Names and identifiers will be removed to assure anonymity.)
Notice: Do not respond to this e-newsletter.
Responding to the email address from which this newsletter is sent will result in the deletion of your address from our mailing list. If you would like to send an email to the editor, send it to phlebotomy@phlebotomy.com.
---