March, 2014
---
Feel free to forward this newsletter to a friend!
If this issue was forwarded to you from a friend, subscribe here.
Five Truths about Post-Venipuncture Care
You've just successfully drawn a hard stick and feel pretty good about it. This was a tough patient, one everyone else gave up on. But you got the blood on the first stick. You're at the top of your game. The needle is removed, the safety feature activated and the assembly properly discarded. Game over. Or is it?
Yogi Berra's famous line "it ain't over 'til it's over" not only applies to every baseball game, it applies to every venipuncture. That means giving appropriate attention to the wound you've just created in your patient. To test your knowledge of post-venipuncture care, take the True/False quiz below:
1. Gauze is recommended over cotton balls for applying pressure to the puncture site.
True. Because fibers from cotton balls can become imbedded at the puncture site and can dislodge the platelet plug when removed, the Clinical and Laboratory Standards Institute (CLSI) states that pressure should be applied using a clean gauze pad.
2. Pressure may be applied to the puncture site by having the patient bend his/her arm up at the elbow.
False. This method does not ensure that pressure sufficient to prevent hematoma formation is applied to the puncture site. Instead, direct pressure should be held until bleeding has ceased. Cooperative patients may assist with this step, but only under the constant supervision of the collector.
3. Once the venipuncture is complete, the risk of a patient fainting has passed.
False. Patients are at risk for syncope during and for several moments after a venipuncture. Collectors should continuously monitor their patients for adverse reactions while under their care. Should a patient become dizzy or pass out, the use of ammonia inhalants is not recommended.
4. Applying a pressure bandage is an acceptable alternative to holding direct pressure to the puncture site.
False. CLSI states that the phlebotomist should watch for excessive bleeding. This requires visually inspecting the surrounding tissue for mounding or swelling—a sign of hematoma formation—and for bleeding at the skin's surface. Only after a patient passes this two-point check should a bandage be applied.
5. Patients can experience permanent and disabling nerve injuries even after the needle has been removed.
True. Compression nerve injuries can occur when a hematoma forms and exerts pressure on delicate nerves. The complications of such injury may include loss of mobility in the arm and/or grip strength, and long-term pain. Complications for the phlebotomist and his/her employer is litigation.
The attention you give to post-venipuncture care can be a game changer for you and your patient. The game isn't over until the patient stops bleeding and the site is bandaged. Add a seventh-inning stretch to all your draws. Instead of singing "Take Me Out to the Ballgame," use the time to apply pressure and observe for hematoma formation. When you do, you'll hit a home run with your patients every time.
Announcing: Phlebotomy Phorum
Do you have something you'd like to share? Each month we'll publish one passionate reader's opinion on any aspect of their work or profession as long as it has a phlebotomy connection. Rant if you want, but keep it clean. Vent if you need to, but don't be cruel. Show frustration if it will help, but be articulate. (Preference will be given to submissions that don't require heavy editing.) If you feel passionate about something, put it into 200–500 words and send it to editor@phlebotomy.com with your name, city, and state/province/country (no facility/organization names, please). By sending your comments, you agree to let us include them in future issues of Phlebotomy Today and/or Phlebotomy Today—STAT!. Your name, city and state/province/country will be included when published, so if you're looking for a place to be anonymous, this isn't it. We believe any comment worth sharing is worth owning.
Phlebotomist, Accident Victim Come Full Circle
Today, Christian Reynolds is a phlebotomist at LabCorp in Wilmington, Delaware. In 1996, she was Christian Smith, a 16-year-old Good Samaritan who selflessly rushed into an accident scene to help one of the victims from bleeding to death until emergency personnel arrived on the scene. Two months ago their paths crossed again, and the victim finally got to meet her hero.
Christian was a passenger on a school bus when Joan Huber's car collided with it. Christian got off the bus and instinctively went to the aid of the driver, applying pressure to the victim's head wound using her jacket to stop the bleeding. She also chased off a potential purse-snatcher looking to take advantage of the chaos. When emergency personnel arrived she disappeared back into obscurity, never seeing the victim again.
Christian went on to phlebotomy school and ultimately landed a position with LabCorp. This past January, 18 years later, she was drawing blood from an outpatient who made an offhand comment about guardian angels. She mentioned a girl who came to her rescue years ago also named Christian, and how she never got to thank her. Christian got goose bumps.
Featured Product
Phlebotomy Channel
For years, our Executive Director Dennis J. Ernst MT(ASCP) has given hundreds of conference presentations to audiences around the world. Now, his most popular presentations are available through the Phlebotomy Channel as studio-recorded lectures.
The all-new Phlebotomy Channel now streams 19 high-powered training videos, studio-recorded lectures, and archived webinars to any computer with a high-speed Internet connection. Originally launched in 2011, the newly redesigned Phlebotomy Channel goes live this month with 14 new titles, higher quality streaming, vastly improved audio and video quality, and more subscription options.
"The Phlebotomy Channel was kinda clunky when it was first released," admits the Center's Executive Director. "Since then we've completely overhauled it from the ground up. We've partnered with the most dynamic and successful streaming provider on the planet, added new purchasing options like one-time viewing and annual subscriptions for unlimited viewing facility-wide, and dramatically improved the video and audio quality of every title."
Titles currently available for streaming through the Phlebotomy Channel include:

Applied Phlebotomy training videos
Basic Venipuncture
Preventing Preanalytical Errors
Avoiding Phlebotomy-Related Lawsuits
Skin Punctures & Newborn Screens
Arterial Blood Gas Collection
Applied Phlebotomy: Lecture Collection
Safety Survey: How Vulnerable Are You to a Needlestick?
Delivering World-Class Customer Service
Seizing Control of Blood Culture Contamination Rates
Ending Hemolysis in the ED... and Everywhere Else
Managing the Risks of Patient Injury
Mastering Pediatric Phlebotomy
Four Pillars of World-Class Phlebotomy
Potassium Results Your Physicians Can Trust
Successful Strategies for Difficult Draws
The Ten Commandments of Phlebotomy
Archived Webinars
Preanalytical Benchmarks: How Does Your Lab Compare?
Assessing Phlebotomy Competency
Industry Update
"The Phlebotomy Channel is light-years beyond what it used to be," says Ernst. "It's arguably the most dynamic, convenient, and cost-effective way to educate phlebotomy students, the laboratory staff and other healthcare professionals on how to draw blood properly and according to the standards. Best of all, those who can't attend educational conferences due to budgetary restrictions now have access to ten studio-recorded versions of my most popular lectures, which I've been giving around the world since 1999."
The Phlebotomy Channel also provides managers and educators with a full administrative panel to assign titles to their staff or students for viewing and gives a full history of who has watched which videos.
Full-length previews for every title are available as well as a promotional video that highlights features built into the platform at www.phlebotomy.com/PCTV.cpe.
This Month in Phlebotomy Today
Here's what subscribers to Phlebotomy Today, the Center for Phlebotomy Education's paid-subscription newsletter currently in its 15th year of publication, are reading about this month:
Feature Articles

Phlebotomy, Physics and Physiology, Part 2
Mentoring Students and Trainees


Playing it Safe

Face Shields

Tip of the Month

Not All Veins Are Fair Game

CE Questions

(Institutional Version Only)
Buy this issue for only $9.95.
For subscription rates and to subscribe to Phlebotomy Today, click here.
Featured FAQ
Allowing Addicts to Stick Themselves
Question
We have a drug addict with no veins whatsoever in the usual sites. He wants to insert the needle himself in the vein where he usually injects his drug of choice. The issue of allowing a drug addict to stick himself scares me and seems to be an open invitation for trouble. I'd like to know the legal angle on that practice.
Answer
You are right to be concerned. There's a huge legal liability here. Playing devil's advocate, here's what can happen: the addict is allowed to stick himself. He injures a nerve or nicks an artery and sues for damages (sensing the potential for new way to finance his addiction). The addict's attorney successfully argues that he should not have been allowed to draw his own blood because he has not been trained in the risks of the procedure. To me, it seems to be an open-shut-get-out-the-checkbook kind of case. I'd bring your risk manager in on this and establish a written policy.
Each month, PT-STAT! will publish an excerpt from "Blood Specimen Collection FAQs. For a preview and for information on obtaining your copy, visit http://www.phlebotomy.com/product/8225.cpe.
Survey Says
Assaults When Drawing Combative Patients
This month's survey question: Have you ever been physically assaulted by a combative patient while attempting to draw a blood sample? Does your facility have a policy on combative patients specific for drawing blood samples?
Fifty-eight percent of those who responded to the survey said they have been physically assaulted while drawing blood from patients. Many cited near misses, some shared the details:
was hit with television remote while drawing blood.
I have been blindsided with a fist to the face, had my hair pulled, kicked in the shin and spat on. The lab I work at does not have a policy to protect me, and if there is one, it is news to me. It's more like "do whatever it takes" to get that specimen.
The patient pinched my hand while I was holding pressure on the venipuncture site.
Yes, bitten scratched spit at... kicked and hit—we have a wild place here
Yes. I was drawing a elderly patient... nurse was to stay in room, nurse left room. Ended up with broken glasses and black eye.
Yes. Funny thing is, she was agreeable right up until I stuck her, then she cold-cocked me in the side of my head with the other arm. As I was trying to regain my "balance" a nurse came in the room & said—"oh she's been feisty all night!" Thanks for the heads-up! Btw—the patient was 104.
Yes, kicked, spit at, and had a specimen thrown at me!
Yes I was pregnant and an elderly man tried to kick me in my stomach.
"I work smack dab in the middle of San Bernardino CA. So yes, of course I have. In the twenty years I've been doing this, I've been punched, kicked, spit on, stabbed with my own needle, and had various objects thrown at me. But you know what? Bring it on."
The same percentage of respondents (58%) indicated their facility did not have a policy on drawing from combative patients. We don't think there's a connection between those two statistics, but find it intriguing. Here are some of their comments:
We are to take a co-worker or nurse in the room if the patient is known to be combative, if they are not known and there is an incident, then we report to nursing for assistance and to document the occurrence.
If patient is combative they have staff members holding down the patient arm.
I work in an outpatient facility which is part of a hospital. I have been told to send the patient to the hospital. But by the time we may realize the patient might be combative it might be too late.
We get nursing involved and informing the doctor that the patient is too combative. We have the right to protect ourselves as well. We believe in both patient and staff safety.
If the pt is combative, they still have the right refuse so don't force a blood draw on the pt, if your safety is in any danger then do not draw the patient.
I am not fully aware of the specifics of the policy, but I know we can refuse or call security to be present.
Have a co-worker help with the drawing... this is especially true of peds patients.
Phlebotomy has a policy that if they have a known combative patient they must have additional help for the draw to make sure the patient cannot move their arms to harm the phlebotomist. This help can be in the form of other phlebotomists or floor staff. Each phlebotomist has the right to refuse to collect a sample on a patient should they deem the situation unsafe.
must have 2 people & security if needed.
If the phlebotomist feels they could be injured during the phlebotomy, they have the right to decline to collect the specimen and to let the provider know.
We talk with them to explain the importance of having their blood drawn. If they still refuse we call our supervisor who try to persuade the patient to calm down. If it's an urgent case we then call the attending physician.
Next month's survey question: What time does the specimen collection staff at your facility start morning draws? By what time is your laboratory expected to have lab results from morning draws available to physicians?
Last Month on Facebook
During the month of February, fans and visitors to our Facebook page shared their thoughts on the following topics:
One-day CE workshops
Scrubs that don't fit and sweep the floor
Looking for an online community to post questions or to simply satisfy your desire for phlebotomy talk between newsletter issues? Visit and "Like" our Facebook page and you'll never miss out on another discussion or one of our special Facebook offers. Your peers need your input, and you need theirs. www.facebook.com/CPEInc
What Should We Do?
What Should We Do? gives you the opportunity to ask our team of technical experts for advice on your most pressing phlebotomy challenges. Whether technical or management in nature, we'll carefully consider solutions and suggestions based on the industry's best practices so that you and those in other facilities with the same problem can benefit, all the while maintaining your facility's anonymity. What Should We Do? is your opportunity to ask us for suggestions on the best way to handle your real-life dilemmas.
This Month's Case Study
Biohazardous Waste Overkill
One reader writes:
In our facility we discard all items in biohazard bags that were used in the collection of patient specimens. This includes tubes of blood, PPE, specimen containers, disposable lab coats, culture plates, throat, and vaginal/rectum swabs, etc. The physicians are asked to do the same thing with their gloves, table paper, disposable speculums, etc. When sharps containers are filled and sealed, they go inside another biohazard bags/box. This seems like overkill and a huge expense for the waste company to pick up and dispose of the boxes. What should we do?
Our Response
Standards for medical waste disposal vary from state to state. You can visit this site to learn more about your state's requirements.
While it is obvious that used swabs, culture plates, tubes of blood and other used sample containers constitute biohazardous waste, gloves, lab coats, and exam-table paper is not so clear-cut. Often the method of disposal hinges on whether or not the contaminated material meets the definition of "saturated."
The OSHA Bloodborne Pathogens Standard defines saturated waste as "contaminated items that would release blood or other potentially infectious materials in a liquid or semi-liquid state if compressed." This definition allows most items with trace levels of contamination to be treated as regular garbage.
So, unless the lab coats, gloves, plastic transport bags, table paper are saturated, they don't need to go into biohazardous waste, assuming your state doesn't have more stringent requirements.
As for sharps containers, secondary containers or bags are only required if the primary container is contaminated on the outside.
Each month, our "What Should We Do?" panel of experts collaborates on a response to one of the many compelling problems submitted by our readers. Panelists include:
Dennis J. Ernst
MT(ASCP)
Catherine Ernst
RN, PBT(ASCP)
Lisa Steinam,
PBT(ASCP)
Got a challenging phlebotomy situation or work-related question?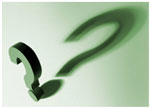 Email us your submission at WSWD@phlebotomy.com and you just might see it as a future case study. (Names and identifiers will be removed to assure anonymity.)
Notice: Do not respond to this e-newsletter.
Responding to the email address from which this newsletter is sent will result in the deletion of your address from our mailing list. If you would like to send an email to the editor, send it to phlebotomy@phlebotomy.com.
---