April, 2012
---
Feel free to forward this newsletter to a friend!
If this issue was forwarded to you from a friend, subscribe here.
When PPE Goes AWOL
Have you ever observed a coworker drawing blood without gloves? How about removing tube stoppers without face protection and a closed lab coat? Personal protective equipment (PPE) is absent without leave more often than you might think. Based on the survey data released by Kimberly-Clark Professional last July, chances are good you've witnessed behaviors that fail to meet the personal protective equipment (PPE) requirements defined by your employer.
The survey revealed that 89 percent of safety professionals had observed workers not wearing required safety equipment in the workplace, with 29 percent indicating this has happened several times.1 Although not specific to individuals in the healthcare field, the latest findings confirm what three previous surveys had shown: observed PPE noncompliance rates were at 85% in 2006, 87% in 2007, and reached 89% in 2008.2
Barriers to Use
For those who collect, process, or test blood samples, PPE is one of the best lines of defense against occupational exposures and contracting a bloodborne pathogen. But PPE can't do its job of acting as a barrier to hazardous agents if it's not consistently worn in an appropriate manner. So, why is PPE non-compliance such a big problem? The top reason given by survey participants was workers thinking it wasn't needed (69%), followed by complaints of PPE being:1
uncomfortable;
too hot;
a poor fit;
not available in close proximity to the work task;
unattractive.
Employees working in the U.S. who don't wear prescribed PPE because they think it's unnecessary or too uncomfortable leave themselves unprotected against occupational exposures and their employers vulnerable to OSHA citations.
Improving Compliance
So, how can facilities motivate staff to comply? Survey participants shared their top two strategies for promoting proper use of PPE:3
improved education and training programs (61%);
increased employee monitoring (48%).
Given the primary cause for noncompliance identified by the survey was a lack of understanding about PPE requirements, it stands to reason that training and continuing education are crucial to creating a culture of safety. Whether a healthcare worker uses PPE or not has everything to do with their perceived risk associated with any job-related activity.1 In addition to managers ensuring staff members properly use PPE, survey respondents recommended providing more comfortable, better fitting, and more fashionable PPE to encourage its use, along with making PPE compliance a part of individual performance evaluations and incentive programs.
When healthcare workers fail to use PPE, reasons for non-compliance and the solutions to these issues need to go beyond the individual and address issues in the workplace that prevent, allow, or even promote non-compliance. In the healthcare setting, a strong culture of safety has been shown to result in better employee compliance with infection control precautions including adhering to PPE protocols, and fewer workplace injuries.1
References
Pyrek K. Addressing the Challenges of PPE Non-Compliance. Inf Cntl Today. 10/14/11. Link. Accessed 3/26/12.
U.S. Workers Taking Chances with Safety by not Wearing PPE, According to Survey of Safety Professionals. Kimberly-Clark Professional. Roswell, GA. November 17, 2008. Link.
Walter, L. Survey: PPE Noncompliance Poses a Serious Threat to Work Safety. EHS Today. July 28, 2011. Link. Accessed 4/2/12.
Product Spotlight
NEW CE Offering!

To the Point® Volume 4 Download
The Center for Phlebotomy Education announces the release of Volume 4 in its popular To the Point® CE library of downloads. Volume 4 is a single PDF containing three articles on various phlebotomy topics with corresponding test questions. Articles in Volume 4 include:
Preanalytical Errors that Occur Before Specimen Collection
Preanalytical Errors that Occur During Specimen Collection
OSHA Update
The To the Point® series provides two affordable continuing education options: 1) for managers to implement in-house, and 2) for individual phlebotomists and other healthcare professionals who draw blood samples to meet their continuing education requirements by obtaining formal P.A.C.E.® credit.* For in-house use, managers/instructors distribute the lesson and quiz, then grade their staff/student's answers as an internal education exercise.
Highly researched and regularly updated, all material provided is current and consistent with the latest CLSI standards and OSHA guidelines.
*To earn a total of 3.0 contact hours of P.A.C.E.® credit, users simply purchase the P.A.C.E.® version of the download, read all three articles, record their answers to the corresponding test questions and lesson evaluations, and submit the completed form to us for processing. A test score of 70% or higher for each article is required.
Ernst Quoted in Laboratory Publications
In the cover story, Safety in the Lab, appearing in the March 19, 2012 issue of Advance for Medical Laboratory Professionals, the Center's Executive Director, Dennis J. Ernst MT(ASCP), promotes a focus on behavior changes through ongoing education as the next step in the reduction of accidental needlesticks.

Ernst also describes in the March 2012 article of Advance for Administrators of the Laboratory, Impact of Preanalytical Factors on Patient Safety, the critical role phlebotomists play in preventing preanalytical errors.
Ernst to Conduct Free Web Chats
for Premium Subscribers
Beginning this month, premium subscribers will be invited to join live web chats where they can interact with the Center's Executive Director, Dennis J. Ernst, MT(ASCP). The first 100 registered Phlebotomy Today premium subscribers will hear the latest industry news and be able to ask their most pressing phlebotomy-related questions. Information about the first web chat, scheduled for Tuesday, April 24, 2012 (1pm EST) will be provided to premium subscribers by email.
Single and institutional subscribers who update their subscriptions to premium will automatically become eligible for Ernst's web chat. All Phlebotomy Today premium subscribers receive the institutional version of Phlebotomy Today with facility-wide forwarding privileges, and access to Phlebotomy Central, the most comprehensive online body of knowledge on blood specimen collection.
This Month in Phlebotomy Today
Here's what subscribers to Phlebotomy Today, the Center for Phlebotomy Education's paid-subscription newsletter currently in its 13th year of publication, are reading about this month:
Feature Article

Avoiding QNS Rejections

Phlebotomy in the News

A round-up of articles on phlebotomy and phlebotomists who made Internet headlines in March including these stories:

Ernst Stresses a Culture of Safety in Reducing Needlesticks
EU Directive Mandates Sharps Injury Prevention
Phlebotomy School Represents Milestone for Kenya
Lab Testing as Close as Your Car
Study Shows Lower Hand Hygiene Rates with Glove Use
Phlebotomists Key in Preventing Preanalytical Errors

Safety Essentials

Chemical Hygiene

Tip of the Month

An Army of One

CE Questions

(Institutional Version Only)
Buy this issue for only $9.95.
For subscription rates and to subscribe to Phlebotomy Today, click here. The current month's issue will be emailed to you immediately upon subscribing.
On a Personal Note...
See the ring on my finger in my picture to the right? I've worn it since college. It bears the emblem of a fraternity that I probably wouldn't have joined had I known its symbolism went as deep as it did. It's a good thing I had my blinders on.
If you have a moment, follow me...
Featured FAQ
Nurses and line draws
Question
I'm looking for literature that will provide me with knowledge enough to train nurses on proper technique for getting blood specimens from saline locks, PICC lines, central lines, arterial lines, etc. We are having problems with some point-of-care testing results not correlating with results from specimens drawn from lines. Any thoughts?
Answer
There's quite a lot of information out there on line draws, but it all is based on the standards as set forth by the Clinical and Laboratory Standards Institute (CLSI). I believe the Infusion Nurses Society policies and procedures reflect these standards as well. According to CLSI, you should avoid drawing through lines if at all possible. If not possible to avoid, the line should be flushed with 5 mL of saline, and the first 5 mL of blood or six dead-space volumes of the vascular access device (VAD) discarded if you're drawing coagulation tests. Discarding two times the dead-space volume is recommended for non-coagulation testing. For additional information, please refer to:
CLSI. Collection, Transport, and Processing of Blood Specimens for Testing Plasma-Based Coagulation Assays and Molecular Hemostasis Assays; Approved Guideline—Fifth Edition. Wayne, PA: 2008.

CLSI. Procedures for the Collection of Diagnostic Blood Specimens by Venipuncture; Approved Standard—Sixth Edition. Wayne, PA: 2007.
The standards serve as the basis for any laboratory procedure, including phlebotomy, and apply to all healthcare personnel. As you know, the standards are the standards regardless of what profession is performing the procedure and, according to the Clinical Laboratory Improvement Amendments passed in 1988 (CLIA 88), the laboratory is responsible for the quality of the specimens it tests.
CLSI document H3 is available from the Center for Phlebotomy Education's website. Copies of H3 and H21 can be purchased and shipped from CLSI directly.
Each month, PT-STAT! will publish one of the hundreds of phlebotomy FAQs in the growing database of questions and answers available in Phlebotomy Central, the members-only section of the Center for Phlebotomy Education's website. For information on joining Phlebotomy Central, click here.
Survey Says
Blood Culture Collections
In response to last month's survey, visitors to our website and Facebook page shared a lot of great information about blood culture collections in their facilities, including whether or not blood culture collections are centralized or decentralized. Survey participants also identified the types of skin prep solutions used and if draws from vascular-access devices (VADs) are permitted. We also gained insight about the type of feedback facilities provide collection staff on their blood culture contamination rates.
In your facility, are blood culture collections centralized (i.e., phlebotomists perform all blood culture collections) or decentralized (e.g., staff of various disciplines are cross-trained to draw blood cultures)?
Centralized: 40%
Decentralized: 60%
Sample Comments:
"Decentralized. Mainly the phlebotomy staff draws. But when they are requesting a blood culture from a central line, PICC line, or dialysis line the RNs must draw. At least one blood culture is drawn peripherally."
"Decentralized. Nurses and patient care techs are trained to obtain."
"Decentralized. My wish would be for centralized collections from Certified Phlebotomists for all blood collections…"
"Decentralized. Phlebotomy staff collects blood cultures from the general patients. Resp. and nurses collect from neonates in our NICU."
"Decentralized. Most of the cultures from the ED staff are compromised, so it is preferred to be done by the laboratory staff."
"Centralized. Phlebotomists do all draws, but ED nurses will draw blood cultures and other specimens when starting IVs."
"Centralized. Phlebotomists and lab techs (on the off-shifts or when the phleb is unavailable) do the blood culture collections."
Centralized. We draw almost all of them unless they have a central line and the nurse takes the cultures from the line."
We also asked survey participants about the type of skin prep solution they use when collecting blood cultures from adults, pediatrics, and infants under two months of age. The clear favorite for adult and pediatric patients was chlorhexidine gluconate at 66% and 47%, respectively. Although chlorhexidine gluconate was also reported by more than one-fifth of respondents as the skin prep solution used for newborns and infants under two months old, the Clinical and Laboratory Standards Institute (CLSI) states in its venipuncture standard (H3) that manufacturers do not recommend using chlorhexidine gluconate on infants less than two months of age. The results are summarized in Chart 1.
Chart 1. Skin Prep Solutions Used for Blood Culture Collection
We also inquired about the information collectors are given about their facility's overall blood culture contamination rate as well as feedback shared regarding their individual rates.
Does your facility provide feedback to collectors regarding the facility's overall blood culture contamination rate?
Yes: 70%
No: 30%
Sample Comments:
"Yes. We do it monthly and the contaminants are reported to the infection control nurse."
"Yes. The laboratory pulls this data and reports monthly to nursing staff and educators."
"Yes. Data is posted monthly with the facility's overall contamination rates, and it is further broken down by collector. We are a 290-bed hospital and we usually run below 1% for contamination rates."
Do collectors receive feedback regarding their individual blood culture contamination rates?
Yes: 34%
No: 66%
Sample Comments:
"Yes. If the phlebotomist has greater than one per month x2 months, direct observation of collection process is done by the phlebotomy supervisor."
"Yes. Breaking it down by collector creates a sort of competition between the staff members. When they don't have any on the contamination chart, they revel in their glory. If I were to have someone with contaminated specimens a couple months in a row, I would take that opportunity to go out and observe that person when they were collecting blood cultures in hopes of indentifying some opportunities to improve on the amount of contaminated specimens they were submitting."
"Yes. We report individual phlebs, and then the non-lab collectors (usually high)."
"Yes. It is a process improvement of our hospital. We post the overall contamination rates. The supervisor discusses with individuals whose rates are over 3%."
"No. The data is pulled and shared by nursing unit. The lab monitors for patterns of concern with specific collectors and works with their unit educator in these specific situations."
"No. But if the contamination rate would go above 3%, we would begin a process of identifying the problem areas."
"No. We are currently collecting data, and will be providing a more comprehensive feedback to individuals than what was previously done."
Based on the responses received, over three-fourths of facilities represented in the survey permit blood cultures to be collected through VADs.
Does your facility permit blood cultures to be drawn from vascular-access devices (e.g., central lines, PICC lines, etc.)?
Yes: 76%
No: 24%
Sample Comments:
"Yes. Usually one is also drawn peripherally for comparison."
"Yes. This must be documented on the specimen bottles and is noted on the laboratory report."
"Yes. The physician always has the option of ordering blood cultures from an indwelling line. It may at times be the suspected source of infection."
"Yes. Our policy states only when specifically requested by the physician."
"Yes. I work at a Cancer Center. We always draw one set from arm and one from port."
"Yes. In the lab we don't recommend this, but nursing gets to make this decision."
This month's survey question
When performing a fingerstick or heelstick, do you prewarm the puncture site?
Last Month on Facebook
During the month of March, fans and visitors to our Facebook page shared their thoughts on the following topics:
Barcode specimen collection
Hospitals demanding payment upfront from ER patients
Carpeting in blood draw areas
Therapeutic phlebotomy
"I'm a Phlebotomist" window cling
Looking for an online community to post questions or to simply satisfy your desire for phlebotomy talk between newsletter issues? Visit and "Like" our Facebook page and you'll never miss out on another discussion or one of our special Facebook offers. Your peers need your input, and you need theirs. www.facebook.com/CPEInc
What Should We Do?
What Should We Do? gives you the opportunity to ask our team of technical experts for advice on your most pressing phlebotomy challenges. Whether technical or management in nature, we'll carefully consider solutions and suggestions based on the industry's best practices so that you and those in other facilities with the same problem can benefit, all the while maintaining your facility's anonymity. What Should We Do? is your opportunity to ask us for suggestions on the best way to handle your real-life dilemmas.
This Month's Case Study
Order for Donning and Doffing PPE
One reader writes
I am a phlebotomy student about to take my national certification exam. Our instructor and our textbooks seem to give opposing information as to the proper order to put on and take off our personal protective equipment (PPE) when entering and leaving a reverse isolation room. The textbook states that we should do the following: To put on the PPE—Gowning, Masking, Gloving. This makes sense to me.
However, The bigger question was how to take off the PPE:
The textbook states that we should remove the Gown, Mask and then the Gloves.
The instructor states that we should take off the Gloves, Mask (Goggles) Gown.
The study guide suggests: Gloves, Gown, Mask.
I would like to pass this question if it is on the examination. I'm confused at this point, so any clarification would be very much appreciated. I will pass along your information to my instructor and fellow students.
Our Response
A poster illustrating the proper sequence for donning and doffing PPE is available as a free PDF download from the Centers for Disease Control and Prevention's (CDC) website.
According to the CDC, the order for donning PPE is: gown, mask or respirator, goggles or face shield, gloves. The sequence for removing PPE is: gloves, goggles or face shield, gown, mask or respirator.
Another way to remember the order for putting on (donning) PPE is to start from the bottom up:
Gown
Mask (or respirator)
Goggles (or face shield)
Gloves (when raised above the head)
Take off (doff) PPE in alphabetical order:
Gloves
Goggles (or face shield)
Gown
Mask (or respirator)
In addition to providing the correct sequence for putting on and taking off PPE, the CDC poster provides details in both English and Spanish for each step, along with additional safe work practices on protecting yourself and limiting the spread of contamination.
Got a challenging phlebotomy situation or work-related question?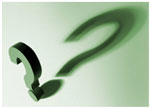 Email us your submission at WSWD@phlebotomy.com and you just might see it as a future case study. (Names and identifiers will be removed to assure anonymity.)
Notice: Do not respond to this e-newsletter.
Responding to the email address from which this newsletter is sent will result in the deletion of your address from our mailing list. If you would like to send an email to the editor, send it to phlebotomy@phlebotomy.com.
---