April, 2013
---
Feel free to forward this newsletter to a friend!
If this issue was forwarded to you from a friend, subscribe here.
Phlebotomy and the Bariatric Patient
According to the Centers for Disease Control and Prevention (CDC), obesity rates for adults have doubled since 1980, and rates for children have tripled.1 Today, more than one-third of U.S. adults and 16% of U.S. children are obese. When this growing patient population seeks medical solutions to weight control or healthcare services in general, the expertise of our most skilled phlebotomists is put to the test. Bariatric patients are an increasingly frequent challenge to blood collection personnel.
According to Christina C. Wee, MD, MPH, assistant professor at Harvard Medical School and a researcher and staff physician at Beth Israel Deaconess Medical Center in Boston, facilities and equipment that are inadequate not only have the potential to offend obese patients, but also may become physical barriers to quality healthcare.2 Providing bariatric chairs with arm rests prevents the embarrassment of patients having to squeeze into standard phlebotomy chairs, embarrassment that could discourage them from returning for laboratory work critical to their management. The same goes for chairs in waiting rooms. If the draw chair is equipped with a safety feature such as a third latching armrest, the chair should be of sufficient size that the girth of the patient does not prevent the feature from operating properly. Other important considerations include handicapped accessibility, the absence of stairs to navigate, wide doors, large restrooms, and adequate air-conditioning.
Obese patients have reported being treated with disrespect by physicians and other medical staff.3 Among the less severely obese women, 13.2 percent reported that physicians said critical or insulting things about their weight, and 22.5 percent felt treated with disrespect because of their weight.
Blood collection personnel must be sensitive to the feelings of bariatric patients, and avoid treating and interacting with them in ways that indicate apprehension, rejection, or judgment. One author encourages healthcare professionals to employ the acronym RESPECT when treating bariatric patients: Rapport, Environment/Equipment, Safety, Privacy, Encouragement, Caring/Compassion, and Tact.4
Positioning bariatric patients properly for venipuncture procedures is critical for the patient's comfort as well as the ability to locate veins. For a proper vein survey, patient positioning must allow the arms to be fully extended to help the underlying musculature and bone to force veins closer to the surface for palpation. For recumbent patients, full extension may require the arm to extend over the edge of the bed.
Proper tourniquet application is equally as essential. Because the limbs of bariatric patients are large, a standard tourniquet may not be sufficient. Excessive adipose tissue not only prevents the constriction necessary to distend the veins for palpation, but also causes tourniquets to roll, causing discomfort. Bariatric blood pressure cuffs often provide a more comfortable, practical, and effective alternative. Cuffs should not be inflated beyond 40 mm Hg.5
One-inch needles may not be of sufficient length to access the deeper veins of bariatric patients. However, deep, probing penetrations should not be attempted without the sense of vein location that palpation provides.
Few patients provide the challenge to phlebotomists and other blood collection personnel that bariatric patients provide. Being sensitive to their feelings, positioning them properly, using appropriate chairs for bariatric outpatients, applying adequate venous constriction, and discerning veins from adipose tissue all are critical aspects of drawing their blood samples successfully. It takes a blend of compassion, skill, professionalism, proper equipment, and patience. When combined, the procedure can be uneventful, invoke confidence in laboratory personnel, result in minimal discomfort, and yield accurate test results. Bariatric patients deserve nothing less.
References
Obesity: Halting the epidemic by making health easier. Link. Accessed 6/3/10.
Thompson-Beckley E. Creating an Obesity-Friendly Practice. DOC News 2005;2(27).
National Task Force on the Prevention and Treatment of Obesity. Medical Care for Obese Patients: Advice for Health Care Professionals Am Fam Physician. 2002;65(1):81-88.
Bejciy-Spring S. R-E-S-P-E-C-T: A model for the sensitive treatment of the bariatric patient. Bariatric Nursing and Surgical Patient Care. March 2008, 3(1): 47–56. Link. Accessed 6/3/10.
CLSI. Procedures for the Collection of Diagnostic Blood Specimens by Venipuncture; Approved Standard—Sixth Edition. CLSI document H3-A6. Wayne, PA: Clinical and Laboratory Standards Institute; 2007.
---
This article was written by Dennis J. Ernst MT(ASCP) and originally appeared in ASCLS Today. Reprinted with permission of the American Society for Clinical Laboratory Science.
Ernst Gets Fired Up
We guess you could say our Executive Director, Dennis J. Ernst MT(ASCP), is pretty fired up about something. We think you will be, too.
Featured Product
Venipuncture Training Aids
The Center for Phlebotomy Education offers what we consider to be the best line of venipuncture training aids on the market, allowing educators, trainers and supervisors to teach and assess the venipuncture technique of their students and staff. All models contain visible and/or palpable veins of varying size and depth embedded in latex-free, tissue-like material that is available in light or dark skin tones.
The Advanced Venipuncture Training Aid has a realistic feel and quality construction, providing a life-like experience for those learning how to draw blood for a fraction of the price of anatomical arms, which, under our scrutiny, seem lifelike in appearance only. In addition to the physical "pop" that is felt when the needle enters the vein, this model provides a realistic "flashback" of simulated blood, confirming proper needle placement. The device includes four visible and/or palpable veins of various size and depth, with one deeply placed to simulate the variation in patient anatomy phlebotomists regularly encounter. The back of the device doubles as a cover to protect the tissue block when not in use. An optional carrying case with storage pouch for supplies is also available. (Durability – 22-G needle: 5,400 sticks)
The 4-Vein Venipuncture Training Aid has three different-sized surface veins and one deeply placed vein, similar to the Advanced Venipuncture Training Aid but without the simulated blood, offering a more portable design. (Durability – 22-needle: 2,700 sticks)
Similar in design to the 4-vein model, the 2-Vein Venipuncture Training Aid has two different sized surface veins and is the most compact and portable of the training aids offered. (Durability – 22-G needle: 1,350 sticks.) Supplies are limited, so order today.
This Month in Phlebotomy Today
Here's what subscribers to Phlebotomy Today, the Center for Phlebotomy Education's paid-subscription newsletter currently in its 13th year of publication, are reading about this month:
Feature Articles

Hospitals Getting Aggressive Against Sample ID Errors
Phlebotomists Seeking Certification Face Many Options

Phlebotomy on YouTube

It's been a slow month for news about phlebotomy and phlebotomists. So instead, we replaced our regular Phlebotomy in the News column with a review of YouTube videos that demonstrate phlebotomy. To the common video disclaimer "do not try this at home," we would add "… or at work.":

Playing it Safe

Capri Slacks

Tip of the Month

Recipe for a Phlebotomist

CE Questions

(Institutional Version Only)
Buy this issue for only $9.95.
For subscription rates and to subscribe to Phlebotomy Today, click here.
Featured FAQ
Transporting aPTTs
Question
We receive protime specimens on ice and unspun rather than separated and frozen. Is anyone else doing this?
Answer
We're continuously amazed how many still transport coags on ice. According to CLSI, protimes should be transported at room temperature; chilling activates Factor VII, which alters protime results. As for stability, protimes can be kept uncentrifuged for up to 24 hours at room temp as long as the tubes remain unopened. The only reason you might want to spin, separate and freeze the plasma prior to transportation is if you 1) anticipate the addition of an aPTT to the test order; or 2) if the protime will not be tested within 24 hours. Activated partial thromboplastin times (aPTT) are only stable for 4 hours. Refer to CLSI document H21, Collection, Transport, and Processing of Blood Specimens for Coagulation Testing Assays and Molecular Hemostasis Assays and General Performance of Coagulation Assays. All CLSI documents are available for a fee by calling CLSI at 610-688-0100 or by visiting their web site (www.clsi.org).
Survey Says
Do You Have a Gossip in Your Midst?
Every phlebotomist knows the importance of maintaining the confidentiality of their patients' sensitive medical information. But what about their coworkers' personal information? For too many employees, gossiping about their peers is fair game. So last month, we asked Phlebotomy Today-STAT! readers and visitors to our website and Facebook page if gossip is a problem where they work. Not surprisingly, 69% said it was. Those who responded expressed frustration, disgust, and hopelessness that the problem will ever go away. Others felt their employers curtailed gossip effectively. Comments include:
"Although the problem is not overwhelming - it is interfering with work."
"This is an ongoing problem with phlebotomy but also techs."
"Manager does not address work issues between people such as some people slacking in work done, i.e. sitting down when draws to do, calling in every week, so gossip becomes the option to deal with frustration."
"There are certain individuals within the department who like to engage in gossiping sessions, distracting peers."
"I do not get involved in something that is none of my business unless it is endangering my job. Then I will report it. There is a no tolerance for that here; the company handles it well."
"For people who are supposed to be professionals, the amount of gossip is ridiculous. It is worse than high school."
"My issue is more with accusations than gossip."
"Everyone talks about each other. This ranges from how they dress to how bad the person cannot draw the patients."
Those who participated in the survey reported a wide variety of strategies they use personally when confronted with gossip in the workplace. Some ignore it, some silently stew about it, and others interject positive comments about the subject of the gossip to counteract the negativity.
"I do not participate, and when presented with gossip I remind the speaker that this does nothing to improve the work environment and does not further patient care, which is our primary reason for existence, so the subject is better to be dropped."
"I ignore it completely."
"I walk away when the gossip starts."
"Share in it with frustration over what some co-workers get away with at work."
"I try my best not to participate. I also make a point to say positive things about the person to counteract."
"Really makes me mad. You should respect your coworkers and patients, not talk crap about them or a situation. I roll my eyes and walk the other way when I hear it, because I'm worried ill say something I'll regret."
"I personally do not like taking part because I have a clear understanding of its impact on morale within the department. I have been in situations in which I have been approached by peers and have always tried to flip the coin and help them see the issue or situation from a different perspective. This does not always work, so in those situations, I just remove myself."
"I like to be informed to some degree on what's going on if my colleagues have issues. However, I draw the line when it's salacious stuff. When I found something out by reading the court pages involving a colleague's relative, I made sure the boss knew. Her response was hostile, as though I had an unpleasant ulterior motive. So now if I find something out that I believe could impact colleague's, I don't put the boss in the loop as I'm not going to be misunderstood again."
"I do not pay attention to the silliness of idle talk."
Respondents had plenty to say about how their managers handle gossip, most of it unfavorable.
"They do not respond to gossip. They do not talk to the individuals or try to stop it."
"Management doesn't do anything about any problems, hence, gossip."
"Unfortunately management where I work also participates in gossip. The Director is sometimes just as bad as the rest."
"They do nothing. It's incredibly frustrating. They know it happens and shrug it off."
"They try to control it as much as possible but we have members within the management team who engage in gossip. Those members set a very bad image for the lab and employees."
"If it is a problem management does not tolerate it and it is handled appropriately"
"Ignores it."
"My boss pandered to it by allowing a misinformed individual to make a baseless accusation to her without merely advising this person ask me to clarify her ridiculous notion. Fortunately the boss thought this was unlikely, but felt she should check in with me anyway."
"Our manager does not say too much, and if they do they are usually friends so that takes down the effort to curb gossip."
"Discourage it, discourage it."
Perhaps the most interesting testimonials were those in which respondents detailed exactly how they would like their managers to handle gossip. If you're a manager, listen up. Your staff wants leadership.
"I don't feel punitive actions are the answer. Perhaps reducing staff.....I've noticed that my co-workers seem to only have time for these conversations when there isn't enough to do."
"I personally think that management needs to respond by pulling in those employees who are gossiping and but a stop to it.."
"Put a stop to as soon as they hear the gossip and address with the staff."
"Treat people like adults. Not sure it is always a big deal. Hiring people whose lives don't lend themselves to gossip (either as the subject or the propagator) may be a goal."
"Listen to employees and address problems. Have open meetings where issues can be voiced and addressed."
"Not participate, speak against it, speak positively when they find themselves with others that start to gossip."
"Hold people accountable. It's demeaning to everyone and should be at least unheard. It should not be tolerated period."
"Being more attentive. Taking a proactive approach and educating staff on the dangers and negative effects of gossip within the workplace."
"I think bosses should have a rule in some instances that accusers raise the topic with the accused individual first."
"I would like management to step up to the plate and take full responsibilities about the employees that are gossiping because it brings the rest of the staff down. One way is to green sheet the employee and tell them one more time you are gossiping about their fellow co workers they would be terminated."
Gossip is a cancer wherever it is allowed to flourish. Do you know it when you hear it? Exactly what constitutes gossip anyway? According to some, it's voicing a complaint to someone who can't solve the problem. For others, it's any comment about a third party that has the potential to generate a negative impression of that person, even when it's true. A person's reputation is one of his/her most valuable assets, and one that nobody has the right to plunder.
Take a stand against gossip where you work. Many excellent articles are accessible on the Internet for printing and sharing. We particularly like the following:
Office Gossip—Management Creates or Prevents
Four Tips for Managing Gossip in the Workplace
This month's survey question: This month we want to know how your facility handles patient consent and explaining the risks of phlebotomy to the patient. The survey asks 1) Does your facility policy require you to ask patients for their verbal or written permission to draw blood? 2) Are you required to tell patients about the risks of a venipuncture?
Last Month on Facebook
During the month of March, fans and visitors to our Facebook page shared their thoughts on the following topics:
"Zen of Phlebotomy" printer-friendly article posted.
What do you like most about your job in phlebotomy?
What's wrong with this picture?
Friction in the lab.
What would be a good entry-level position for a new phlebotomist?
Online versus traditional phlebotomy training.
Bevel down needle insertion? Say what?
Looking for an online community to post questions or to simply satisfy your desire for phlebotomy talk between newsletter issues? Visit and "Like" our Facebook page and you'll never miss out on another discussion or one of our special Facebook offers. Your peers need your input, and you need theirs. www.facebook.com/CPEInc
What Should We Do?
What Should We Do? gives you the opportunity to ask our team of technical experts for advice on your most pressing phlebotomy challenges. Whether technical or management in nature, we'll carefully consider solutions and suggestions based on the industry's best practices so that you and those in other facilities with the same problem can benefit, all the while maintaining your facility's anonymity. What Should We Do? is your opportunity to ask us for suggestions on the best way to handle your real-life dilemmas.
This Month's Case Study
Retaining Nursing Students as Long-Term Phlebotomists
One reader writes
I work in a hospital lab that is somewhat rural and we hire new phlebotomists for on-the-job training. Most of our most talented new hires are nursing students who are with us for at least two years, just long enough to really become great
phlebotomists, and then they graduate from RN school and leave us. I love that they get to see the Lab side of things for a while because when they become RNs, they understand what goes on in the Lab and we have great communication. But what can we do to train and keep these bright young ones in the Lab? the nearest Clinical Laboratory Science program is 125 miles away and the nursing school is just across the street from the hospital!
Our Response
We're not sure there's much you can do. On the other hand, we're convinced your problem isn't as big as you think. Convincing nursing students to abandon their career for one that pays a fraction of the wage is a tough sell, especially if they have student loans to pay off. There would have to be severely extenuating circumstances for your nursing students to change course, and a few might be under such circumstances. But for the vast majority, there's little you can do to coerce them.
On the bright side, almost every laboratory we know wishes the nurses at their facility had the understanding and background in sample collection and preanalytical physiology that those who you've trained do. Most labs can't get nurses to spend one day in the lab, so the two years or so that yours get bring dividends other managers can only dream of.
Earlier this year, Phlebotomy Today ran a series on the wall between laboratory and nursing departments that impedes interdepartmental cooperation, obstructs communication, erodes morale, and threatens patient care. If your lab is a revolving door for nursing students who ultimately become nurses in the same facility, we're willing to bet your wall is short enough to step over.
Each month, our "What Should We Do?" panel of experts collaborates on a response to one of the many compelling problems submitted by our readers. Panelists include:
Dennis J. Ernst
MT(ASCP)
Catherine Ernst
RN, PBT(ASCP)
Lisa Steinam,
PBT(ASCP)
Got a challenging phlebotomy situation or work-related question?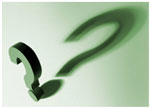 Email us your submission at WSWD@phlebotomy.com and you just might see it as a future case study. (Names and identifiers will be removed to assure anonymity.)
Notice: Do not respond to this e-newsletter.
Responding to the email address from which this newsletter is sent will result in the deletion of your address from our mailing list. If you would like to send an email to the editor, send it to phlebotomy@phlebotomy.com.
---