April, 2014
---
Feel free to forward this newsletter to a friend!
If this issue was forwarded to you from a friend, subscribe here.
Center to Hold Phlebotomy CE Day
The Center for Phlebotomy Education is conducting its first ever Phlebotomy CE Day in San Francisco. If you or your staff wants to obtain your annual continuing education (CE) credit all in one day and one place, put Saturday, November 15, 2014 on your calendar. Our staff of national lecturers and authors will be presenting a full day of preanalytical topics worth up to six P.A.C.E.® CE credits for an unheard of price of $99.
"We realize phlebotomists are at the bottom of the pay scale in most facilities and can't afford a top-dollar conference to maintain their certification," says the Center's Executive Director Dennis J. Ernst MT(ASCP). "But they deserve the high-caliber education of a live event, the kind of technical presentations our staff delivers at big name conferences around the world. CE Day delivers just that at a price any phlebotomist can afford."
Topics include:
Safety and Infection Control (1.5 credits)
The Standard of Care and Legal Issues of Phlebotomy (1.5 credits)
Customer Service and Professionalism (1.5 credits)
Difficult Draws and Special Collections (1.5 credits)
The live event takes place at the San Francisco Marriott Union Square in downtown San Francisco. Half-day registration is also available for those who only need 3 CE credits. Registration and more information.
Center Announces
International Phlebotomist of the Year Award
And the International Phlebotomist of the Year Award goes to….
Has your facility named a Phlebotomist of the Year for 2014? Are you looking for an innovative way to recognize your top performer, the phlebotomist among you who leads by example, the one person your department would be lost without? Do you know a superstar phlebotomist?
The Center for Phlebotomy Education wants to celebrate your Phlebotomist of the Year by giving you a chance to enter him/her into our International Phlebotomist of the Year Award competition. Simply fill out our nomination form and tell us in 250 words or less why your Phlebotomist of the Year should receive this prestigious award. (It's not too late to establish such an award in your facility, select your winner this month, and nominate him/her for the International Phlebotomist of the Year Award.)
Here are the qualifications:
Nominations must come from a coworker or employer in the same facility.
Nominees need not be a phlebotomist by title, but drawing, handling, and processing blood samples for clinical laboratory testing must be his/her primary responsibility.
Nominees must have been awarded their facility's Phlebotomist of the Year award prior to the deadline for International Phlebotomist of the Year nominations and in the same calendar year.
Evidence of your facility's Phlebotomist of the Year award (copy of an article, press release, certificate, etc.) must accompany the application.
Incomplete submissions will not be considered.
Nominees need not be certified in phlebotomy, but certification will be given preference.
Nominations must be received by May 16, 2014.
Here are some questions to help you determine who might be the Phlebotomist of the Year at your facility:
Who is always ready to jump in and help?
Who does everyone turns to for accurate Policy and Procedural answers?
Who is hungry for continued education?
Who always owns their errors?
Who maintains a professional image?
Who does every patient ask for?
Who always thrives to ensure patients have accurate results?
Who always has a smile on his/her face?
Who is always conscience of his/her safety and that of others?
Who has outstanding customer service skills?
The 2014 winner will receive an attractive recognition plaque, a copy of our Blood Specimen Collection FAQs desk reference signed by the staff of the Center for Phlebotomy Education, the complete set of our 4 phlebotomy posters, a "I'm a Professional, I'm a Perfectionist, I'm a Phlebotomist" window cling, and will be interviewed for a feature article in Phlebotomy Today and/or Phlebotomy Today—STAT!.
Fill out the International Phlebotomist of the Year nomination form to nominate your facility's Phlebotomist of the Year. All entries must be received by May 16th, 2014. Nomination forms must be emailed to support@phlebotomy.com with "2014 Nominee" as the subject line or faxed to 812-738-5750.
ASCLS Offers Venipuncture
Tip Sheet for Patients
The American Society for Clinical Laboratory Science (ASCLS) is looking for facilities to beta test a new tip sheet it has prepared to instruct patients prior to their next venipuncture procedure. "This is a project the ASCLS Patient Safety Committee thinks patients and laboratories will find exceedingly helpful to inform and protect patients from complications surrounding venipuncture," says Committee Chair Cathy Otto, PhD, MBA, MLS(ASCP)CM. "We need laboratories to test it in their facilities and provide us feedback to make it as helpful as possible." Those who agree to serve as a beta site to test the effectiveness of this tip sheet will receive detailed assistance from members of the ASCLS Patient Safety Committee in implementing its use.
Laboratory Patient Safety Tips: Blood Specimen Collection (Venipuncture) is a customizable template facilities will be able to personalize with their facility's logo, name, and contact information as they see fit. It is available in English and Spanish, and as a pdf and Word document and may be found on the ASCLS website under the Patient Safety Committee.
Facilities interested in implementing this patient education tool can contact Cathy Otto by email at cnotto@salisbury.edu.
Featured Product
Phlebotomy Supervisor's Boot Camp
June 4–6, 2014 Indianapolis, Indiana
Our Indianapolis Boot Camp will be here before you know it. Have you registered? You should. Here's why.
Healthcare is changing at an alarming rate. Here at the Center for Phlebotomy Education we are hearing the horror stories of healthcare reform. Budgets are being slashed, and staff are being reassigned to duties they are not qualified to perform. When that happens, the floor of sample quality collapses and so does the wellbeing of every patient.
We both know blood specimen collection is not as simple or as safe as it looks. But your CFO and CEO doesn't. They don't understand that putting sample collection into the hands of the untrained will end up costing far more money than what will be saved. Before you're asked to dissolve your phlebotomy staff, you need to let us help you prepare your defense.
We'll show you how to substantially cut costs without decentralizing, while improving sample quality at the same time. We will share with you the important elements your staff and students must know if they are going to be part of the solution, and teach you how to educate them. You will be provided with tools you can take back and utilize immediately to develop a mentoring program within your department, educate your staff or students about the standard of care, and comply with regulatory issues regarding competencies.
We know managers are frustrated, maybe even angry. There's a runaway train heading directly toward your lab and you're helpless to stop it. If you can see a light heading down the tracks in your direction, come to our Boot Camp so we can talk about strategies to derail that train before it hits you.
Register for the Phlebotomy Supervisor's Boot Camp in Indianapolis scheduled for June 4–6 and let us empower you so you can empower your staff and students. Leave with the tools you need to derail that train and keep phlebotomy in the hands of those who have been properly instructed to preserve sample quality and protect patients from injuries and medical mismanagement. Let's roll up our sleeves and get this done together. See you there!
For more information, visit www.phlebotomy.com/bootcamp.
Special offer! Enlist three or more staff at the same time and save $70 per registration.
Celebrate Your Phlebotomists
Medical Laboratory Professionals Week is April 20–26, 2014. How are you celebrating?
Over the years, we've gotten a lot of feedback on how laboratories and other healthcare providers are recognizing their professionals. If you're looking for a way to make yours feel appreciated, here's a list of how other employers are putting phlebotomists and other laboratory professionals on the pedestal they deserve.
"We vote for a phlebotomist of the year. We have bake sales and send them out for dinner with the money we raise."

"Each department within the lab decorates lab coats using only lab products. It was very interesting seeing the different things used. We chose one employee from each department to model the lab coat by making them walk a runway. We invited administration to the lab for judging."

"Each of the departments donated items and put together a themed basket; raffle tickets were sold for a dollar each. It was great, we had 14 baskets, some department did two baskets and the themes varied from sporting events, gardening, wines of the world, to a private dinner for two from one of our foodie techs. All the money we raised went to support our overseas mission lab."

"We play pin the needle on the vein with little syringe cut-outs. We play timed word-search made of laboratory words. We do have fun. Our facility puts in a lot of time and money for Lab Week. We already started selling raffle tickets for gift baskets and 50/50 for next year's Lab Week."

"We have a dessert contest!"

"Our lab manager makes sure that we get a unique gift each with the lab clearly indicated on it. This year it was hard drives last year it was umbrellas, and everyone really likes his ideas."

"We made a poster with pictures of the staff; each person drew a name to write about how the other person contributes to our lab team. We also included baby pictures of the lab staff and had a contest in the clinic to see who could match the baby pictures to the tech. Last year we held a '"match the pet to the tech" contest."

"One year we had a potluck with all lab-related foods, including a Red Jello Pie, Strep Agar with a banana disc and whipped cream streaks, Pleural Fluid Punch served with a large syringe, a chocolate cake-roll "stool sample" garnished with candy corn and gummi-worms, and Serum-Separator Jello cups (Red on the bottom with a layer of yellow on top). Everyone really enjoyed that day."

"This was my first year at this facility and they had crossword puzzles, guess the number of things in a jar, and prizes. I thought it was pretty neat!"

"Our pathologists dressed up as rock stars and we voted on the best one."

"A raffle a day with two winners from each shift, candy bars, flowers, t-shirts, and hand sanitizer. Even though the gifts where small they really meant a lot!"
This Month in Phlebotomy Today
Here's what subscribers to Phlebotomy Today, the Center for Phlebotomy Education's paid-subscription newsletter currently in its 15th year of publication, are reading about this month:
Feature Articles

The Compassionate, Competent Phlebotomist Club
Helping Our Autistic Patients

Phlebotomy Phorum

Playing it Safe

On-the-Job Stress

Tip of the Month

The Vein Electric

CE Questions

(Institutional Version Only)
Buy this issue for only $9.95.
For subscription rates and to subscribe to Phlebotomy Today, click here.
On a Personal Note...
Companies have mission statements. Shouldn't people? If you have a moment, follow me.
Featured FAQ
Expelling Air from Syringes
Question
There is a bit of discrepancy regarding syringe draws where I work. Some people say the syringe should be pumped to "loosen up" the plunger, others say that to do so introduces air into the chamber and potentially contaminates the syringe. Which is correct?
Answer
If you look closely at a new syringe, you will notice that the plunger is not fully depressed to the hub. The plunger is "sealed." Before using, the seal needs to be broken by pulling back and then pushing it forward all the way to the hub to fully expel all the air in the barrel. Just make sure you don't contaminate the tip of the syringe while attaching the needle.
Each month, PT-STAT! will publish an excerpt from "Blood Specimen Collection FAQs. For a preview and for information on obtaining your copy, visit http://www.phlebotomy.com/product/8225.cpe.
Survey Says
Morning Draws
Last month we asked our readers and web site visitors the following questions: What time does the specimen collection staff at your facility start morning draws? By what time is your laboratory expected to have lab results from morning draws available to physicians? Which best describes phlebotomy services in your facility?
Twenty-eight percent of our respondents said draws started at 4:00 a.m.; 20 percent start at 5:00 a.m.; a lucky 11 percent start draws at the wee hour of 3:00 a.m. One respondent said "0230 in critical care areas, 0400 in other areas."
Forty percent of those surveyed indicated results must be ready for the physicians by 7:00 a.m. and twenty- six percent need them ready by 8:00 a.m. Seven respondents from New Zealand, Canada and Africa all start draws after 7:00 a.m. with results expected for 9:00a.m. rounds. One New Zealand facility collects at 8:00 a.m. and has till midday to post results for their physicians.
Seventy-one percent said most samples are collected by centralized laboratory personnel, while fifteen percent stated that samples are collected exclusively by centralized laboratorians.

Next month's survey question: Do you let go of the wings of a butterfly set after inserting? Does your facility have a policy on whether or not butterfly sets can be released after insertion? What is your opinion on whether or not the wings of a butterfly set should be released during the draw?
What Should We Do?
What Should We Do? gives you the opportunity to ask our team of technical experts for advice on your most pressing phlebotomy challenges. Whether technical or management in nature, we'll carefully consider solutions and suggestions based on the industry's best practices so that you and those in other facilities with the same problem can benefit, all the while maintaining your facility's anonymity. What Should We Do? is your opportunity to ask us for suggestions on the best way to handle your real-life dilemmas.
This Month's Case Study
Questionable Results from a Trusted Phlebotomist
One reader writes:
We had a patient drawn with a potassium over 10 and a calcium below the limit our instrument will detect. After a thorough investigation, the only conclusion that I have been able to come up with is that part of the EDTA specimen was poured into the lithium heparin tube. I have always trusted this phlebotomist and she insists she followed the appropriate procedure. However I can find no other explanation. Is there something I am overlooking? What should I do?
Our Response
We concur with your suspicions. Both the potassium and calcium results you reported are inconsistent with life, so the sample could not possibly have reflected the patient's actual physiology. It is entirely possible that your phlebotomist truly believes combining tubes is appropriate. You should explore her understanding of this practice to see if she has a full understanding of the consequences. If your phlebotomist has not been adequately trained in preanalytical issues, he/she may not know the problems that combining tubes cause, and remedial training may be necessary.
Each month, our "What Should We Do?" panel of experts collaborates on a response to one of the many compelling problems submitted by our readers. Panelists include:
Dennis J. Ernst
MT(ASCP)
Catherine Ernst
RN, PBT(ASCP)
Lisa Steinam,
PBT(ASCP)
Got a challenging phlebotomy situation or work-related question?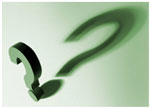 Email us your submission at WSWD@phlebotomy.com and you just might see it as a future case study. (Names and identifiers will be removed to assure anonymity.)
Notice: Do not respond to this e-newsletter.
Responding to the email address from which this newsletter is sent will result in the deletion of your address from our mailing list. If you would like to send an email to the editor, send it to phlebotomy@phlebotomy.com.
---