May, 2012
---
Feel free to forward this newsletter to a friend!
If this issue was forwarded to you from a friend, subscribe here.
It Takes Two
We all know it takes two to tango, it takes two to kiss, and it takes two hands to handle the Whopper. When it comes to drawing and processing blood samples, two comes into play with surprising frequency. For example, if the tourniquet is applied longer than one minute, it takes two minutes for blood below the constriction to return to its basal state. That's why CLSI's venipuncture standard says that if it takes longer than one minute to find and access the vein, the tourniquet should be released for two minutes before reapplying it.1 Failing to adhere to this requirement can lead to test results that do not accurately reflect the patient's physiology. Analytes that significantly increase after just one minute of tourniquet application include albumin, calcium, potassium, RBC, hemoglobin, and hematocrit.2,3
It takes two hours for potassiums to significantly elevate in serum/plasma of uncentrifuged tubes. That's why CLSI's specimen handling guideline says to centrifuge all samples to be tested for potassium as soon as possible, preferably within two hours of collection, and remove the serum or plasma from contact with the red blood cells immediately.4 Refrigerating samples prior to centrifugation only makes matters worse. It's all about the red blood cells, which have up to 25 times the concentration of potassium inside than the serum or plasma they're suspended in. What keeps the potassium inside is a nifty little device known as the sodium/ATPase pump, which keeps potassium inside the red blood cells. The pump works well at body temperature, not so well at room temperature, and hardly at all at refrigerated temperatures. When it slows, potassium rushes from the red cells into the serum or plasma, spiking the concentration when it's finally tested.
We all know it takes two identifiers to ensure the patient we are drawing is the intended patient. But don't allow those two identifiers to come from the identification bracelet (e.g., the name and medical records number), as The Joint Commission permits. A multitude of studies have shown that identification bracelets cannot be considered reliable. The percent of ID bands with erroneous information have been found to range from 0.5% (blood bank draws only) to 16%.5,6
It also takes two people to draw blood from a pediatric patient; one to hold and one to draw. Even the calmest children can start fearfully flailing without warning. Veteran phlebotomists know that terror lurks just beneath the surface of composure. Being unprepared for sudden resistance not only puts the patient at risk of injury, but the phlebotomist at risk of an accidental needlestick.
So whether you're doing the tango or drawing blood samples for testing, it takes two of something to do it right. Just don't try kissing a tango dancer while eating a hamburger. That takes too much coordination.
References
CLSI. Procedures for the Collection of Diagnostic Blood Specimens by Venipuncture; Approved Standard—Sixth Edition. CLSI document H3-A6. Wayne, PA: Clinical and Laboratory Standards Institute; 2007.
Lippi G, Salvagno G, Montagnana M, Brocco G, Guidi G. Influence of short-term venous stasis on clinical chemistry testing. Br J Biomed Sci. 2008;65(3):132–5.2)
Lippi G, Salvagno GL, Montagnana M, Franchini M, Guidi GC. Venous stasis and routine hematologic testing. Clin Lab Haematol. 2006;28(5):332–7.
CLSI. Procedures for the Handling and Processing of Blood Specimens for Common Laboratory Tests; Approved Guideline—Fourth Edition. CLSI document H18-A4. Wayne, PA; Clinical and Laboratory Standards Institute; 2010.
Paxton, A. Stamping out Specimen Collection Errors. CAP Today. May, 1999.
Ford, A. Disabling mislabeling—solutions for blood banks. CAP Today. 2009;(23)1:5–8.
Featured Product
NEW CE Offering!

Blood Collector's ATMs
(Abbreviated Teaching Modules)
Do you struggle each month to find good educational materials to distribute to your staff for their monthly in-house CE? If so, providing phlebotomy continuing education just got easier with our new library of Abbreviated Teaching Modules (ATMs). The Blood Collector's ATMs are concise articles that help managers and supervisors comply with their monthly CE requirement while reinforcing a wide variety of blood collection concepts critical to the laboratory's success. Each article is one to two pages in length and includes a quiz to measure comprehension. Twelve lessons are currently available for purchase:
| | |
| --- | --- |
| Acceptable Sites for Venipuncture | |
| Blood Cultures Done Right | |
| | |
| | |
| | Therapeutic Drug Monitoring |
| | |
Each month, simply distribute the article of your choice to your staff or students, instruct them to read it and take the quiz, then return it to you. Using the answer key provided, you grade each quiz, file it, and you're done for the month. Useful for monthly in-services or independent study. Nursing departments and educational facilities will also find the Blood Collector's ATMs helpful for increasing understanding of phlebotomy-related topics.
This Month in Phlebotomy Today
Here's what subscribers to Phlebotomy Today, the Center for Phlebotomy Education's paid-subscription newsletter currently in its 13th year of publication, are reading about this month:
Feature Article

Putting the "TLC" in Blood Specimen Collection

Phlebotomy in the News

A round-up of articles on phlebotomy and phlebotomists who made Internet headlines in April including these stories:

Labor Board Upholds Phlebotomist Firing over Facebook Posts

Blood Exposures Common during IV Starts

Venipuncture a Frequent Cause of Nerve Injuries

Newborn Screening "Grinding to a Halt" in Greece

Study Reveals Patients' Perceptions of Tattoos/Piercings

Disruption in Phlebotomy Services Leaves Outpatients in a Pinch

ASCP Joins Campaign to Prevent Medical Test Misuse

Safety Essentials

Fire Safety

Tip of the Month

The Spice is Right

CE Questions

(Institutional Version Only)
Buy this issue for only $9.95.
For subscription rates and to subscribe to Phlebotomy Today, click here. The current month's issue will be emailed to you immediately upon subscribing.
On a Personal Note...
If I could travel back in time, I'd have plenty of advice for myself.
If you have a moment, follow me...
Featured FAQ
Phlebotomists doing line draws
Question
Our neurovascular intensive care nurses request phlebotomists learn to take blood from lines. What do you think of this idea? Have you ever heard of other hospitals actually doing this?
Answer
Unless you are in a state that regulates who can and can't manage infusions, it's not likely that there are any legal implications in training phlebotomists to do line draws. Generally, any employer can train any employee to perform the procedure as long as they provide adequate training. The onus is on the employer to develop a training regimen that protects the patient from complications. It's rare in the industry for phlebotomists to be trained to draw blood from lines without nursing supervision.
Each month, PT-STAT! will publish one of the hundreds of phlebotomy FAQs in the growing database of questions and answers available in Phlebotomy Central, the members-only section of the Center for Phlebotomy Education's website. For information on joining Phlebotomy Central, click here.
Survey Says
Prewarming Skin Punctures
Visitors to our website and Facebook page who participated in last month's survey shared with us their practices and thoughts about prewarming capillary puncture sites prior to sample collection.
For fingerstick collections, 31 percent of respondents reported that they always prewarm, while 22 percent stated that they never do. Nearly one-half (47%) indicated that they prewarm the intended puncture site some of the time.
Sample Comments:
"Never. In my facility we handle many clients… So we prefer not to pre-warm prior to specimen collection."
"Never. I don't have any trouble getting them to bleed. Maybe it's technique."
"Sometimes. If necessary, yes. If fingers are cyanotic."
"Sometimes. Small children and cold fingers."
"Sometimes. It depends on the warmth of the fingers."
"Sometimes. Finger under warm running water."
"Sometimes. During the winter if the fingers are really cold, we do prewarm."
"Sometimes. If fingers are very cold to the touch or white (such as Raynauds), I will have the patient hold hand under warm running water for 2 to 3 minutes, as warm as can be tolerated."
"Always. Heat will increase your blood flow and make collection much easier."
When asked about their prewarming practices prior to performing infant heelsticks, the vast majority indicated that they always prewarm the heel (80%), while seven percent stated that they never do.
Sample Comments:
"Always. Heelsticks are to be performed on infants less than 1 year of age. I always prewarm the site so that I may only have to stick the child once."
"Always. Unless the heel is toasty warm already."
"Always. The blood collection just goes so much faster and is less traumatic for the parent."
"Sometimes. When infants are in the warmer, there is no need to prewarm the heel."
"Never. We use Tenderfoot. Works great."
The survey results regarding prewarming practices for fingersticks and heelsticks are summarized in Chart 1.
Chart 1. Frequency of Prewarming Skin Puncture Sites
For those who prewarm prior to capillary collections, we asked about the prewarming method used. Over three-fourths of survey participants use a commercial heel warmer (77%), while nearly a fifth apply a warm compress (19%). The results are shown in Chart 2. Of the four percent that prewarm by other means, techniques include using a glove half filled with warm water, covering the patient with a blanket if he/she is cold all over, or placing the patient's finger in a cup of warm water.
When using a warm compress, we asked survey participants how they determine the temperature. Sample comments included:
"By feel only."
"I make sure the compress is warm to the touch and not hot."
"Using my hands."
"Use the inside of your wrist like you would to test the temperature of a baby's bottle of milk."
"The skin area should be slightly red."
"To the touch of my forearm."
"Ask patient to touch cloth to ensure it's not too warm."
"The hot water available is temperature-limited, so that it won't be too hot."
The Clinical and Laboratory Standards Institute (CLSI) in its skin puncture standard (H04-A6) states that warm compresses (i.e., warm, moist towel) or other warming devices may be used to cover the site for three to five minutes and must not exceed 42 °C.
Chart 2. Methods Used for Prewarming Skin Puncture Sites
We also asked respondents about the use of non-retractable skin puncture devices in their facilities. Over a third (37%) reported that they are in use, with 88% of this group representing facilities within the United States.
Are non-retractable skin puncture devices used at your facility?
Yes: 37%
No: 63%
So, is the use of non-retractable skin puncture devices on the rise? Compared with previous survey data published in the January 2010 issue of Phlebotomy Today STAT!, perhaps. When we asked this question as part of another survey in December 2009, 26% percent of survey participants indicated they were using non-retractable skin puncture devices.
This month's survey question
Did your facility observe National Medical Laboratory Professionals Week this year?
Last Month on Facebook
During the month of April, fans and visitors to our Facebook page shared their thoughts on the following topics:
Performing a two-point check prior to bandaging
Restrictions on drawing from tattooed sites
Top 10 preanalytical threats to accurate results
Physicians and hand hygiene
Celebrating Lab Week
Looking for an online community to post questions or to simply satisfy your desire for phlebotomy talk between newsletter issues? Visit and "Like" our Facebook page and you'll never miss out on another discussion or one of our special Facebook offers. Your peers need your input, and you need theirs. www.facebook.com/CPEInc
What Should We Do?
What Should We Do? gives you the opportunity to ask our team of technical experts for advice on your most pressing phlebotomy challenges. Whether technical or management in nature, we'll carefully consider solutions and suggestions based on the industry's best practices so that you and those in other facilities with the same problem can benefit, all the while maintaining your facility's anonymity. What Should We Do? is your opportunity to ask us for suggestions on the best way to handle your real-life dilemmas.
This Month's Case Study
Site Preparation for ETOH Collections
One reader writes
I have a phlebotomist who is studying for her national certification exam. She was told that it is now acceptable to use alcohol wipes for skin preparation when drawing ETOH levels. For 30+ years, I have read and been taught the opposite. Supposedly, there is a study that the newer test methodologies do not exhibit interference from the alcohol wipe. Could you comment on this please?
Our Response
For most testing methodologies, isopropyl alcohol does not interfere with ethyl alcohol determinations. So if the physician orders an ETOH level for medical purposes, prepping the site with isopropyl alcohol shouldn't be a concern.

However, if the medical records are then subpoenaed to prosecute the patient, convincing a jury that the results are valid may be difficult. If it is brought to light that the site was prepped with isopropyl alcohol, it may create a reasonable doubt. To a jury without knowledge of clinical chemistry, convincing them the results were not affected will be a tough sell.

Your best approach is to treat all blood alcohol requests as if they had forensic potential, and prep the patient without compounds or soaps that contain alcohol of any kind. CLSI in its venipuncture standard (H3) states that when drawing a blood specimen for alcohol testing, use a non-alcohol based cleanser at the venipuncture site (e.g., soap). For the record, Tietz Clinical Guide to Laboratory Tests (4th ed.) also states that alcohol swabs should not be used in collecting blood samples for ethanol testing.

If you don't have access to non-alcohol compounds, the use of water and gauze with modest friction may be an option. Above all, follow your facility's protocol. (Venipuncture is not considered a sterile procedure unless you are drawing blood cultures.) If a forensic alcohol is added to tests collected using conventional site prep solutions, a repeat venipuncture would yield more bulletproof results.
Got a challenging phlebotomy situation or work-related question?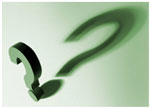 Email us your submission at WSWD@phlebotomy.com and you just might see it as a future case study. (Names and identifiers will be removed to assure anonymity.)
Notice: Do not respond to this e-newsletter.
Responding to the email address from which this newsletter is sent will result in the deletion of your address from our mailing list. If you would like to send an email to the editor, send it to phlebotomy@phlebotomy.com.
---