June, 2012
---
Feel free to forward this newsletter to a friend!
If this issue was forwarded to you from a friend, subscribe here.
Journal Roundup, Part 1:
Newly Published Studies in Phlebotomy
Every now and then the staff of Phlebotomy Today—STAT! surveys the literature and rustles up new articles and studies pertaining to blood specimen collection to keep our readers in the loop. Recently, journals have published studies on the nature of preanalytic errors, blood culture contamination and hemolysis rates associated with IV starts, tourniquet time and reuse. Next month we'll round up the rest of the herd and share more brand-new studies. Until then, happy trails!
Frequency and nature of preanalytic errors
A study conducted at University-Hospital, Padova, Italy, measured the preanalytical error rates in three wards over a six-month period. The study evaluated 8,547 test requests and 15,917 blood samples. During the one-week direct observation phase of the study, underfilling of the coagulation tube was most common error noted. For the overall study period, the percentage of errors relating to order transmission was 2.99% The frequency of hemolyzed samples was 0.25% and the frequency of patient misidentification was 0.04%. The most common procedural errors were incomplete documentation of the patient's test request and failure to check the patient's identity at the time of blood specimen collection.
http://www.ncbi.nlm.nih.gov/pubmed/22205692
IV draws and blood culture contamination
A study appearing in the May 2012 issue of Infection Control and Hospital Epidemiology compared 505 blood cultures collected from ED patients by dedicated venipuncture and through peripheral IV catheters. The results show an increased risk of specimen contamination with IV draws.
http://www.ncbi.nlm.nih.gov/pubmed/22476282
IV draws and hemolysis of coag samples
Researchers at Cooper Medical Center, Camden NJ examined the ED hemolysis rates of coag samples collected during IV insertion versus with extension tubing connected to the IV catheter hub. A total of 121 adult samples were evaluated. High hemolysis rates occurred equally when coag samples were drawn by peripheral IV catheter either at the hub or through extension tubing. The study further stated that venipuncture as the preferred method of blood draw is an industry recommendation.
http://www.ncbi.nlm.nih.gov/pubmed/22226132
Reusable tourniquets and the presence of multi-resistant organisms
A study conducted at a tertiary hospital in Australia set out to determine the frequency of multi-resistant organisms (MROs) on reusable tourniquets. Over a 10-week period, 100 tourniquets were randomly collected from a variety of hospital locations and tested for the presence of methicillin-resistant Staphylococcus aureus (MRSA), vancomycin-resistant enterococci (VRE), and extended-spectrum β-lactamase and metallo-β-lactamase-producing Enterobacteriaceae. Overall colonization rate was 78%, with no microorganisms isolated from 22 tourniquets. MROs were found on 25 tourniquets, with both MRSA and VRE being recovered from nine of the tourniquets. The study concludes that reusable tourniquets may be a potential source of pathogen transmission to inpatients.
http://www.ncbi.nlm.nih.gov/pubmed/21895597
Analyte concentration when using a transilluminator device versus a tourniquet
A study conducted in Brazil explored the use of a transillumination device in place of tourniquet to eliminate the effects of hemoconcentration during venipuncture procedures. Blood was drawn from 250 volunteers who were divided into 5 groups, based on the length of time the tourniquet was applied (30, 60, 90, 120, and 180 seconds). Results were then compared to blood obtained using the transillumination device for the following analytes: glucose (GLU), total protein (TP), albumin (ALB), triglycerides (TRIG), potassium (K), sodium (NA), phosphate (PHOS), calcium (CA), alkaline phosphatase (ALKP), and magnesium (MG). Clinically significant variations were observed for TP, ALB, K, and CA with tourniquet application times ranging from 60 seconds to 180 seconds; for NA with tourniquet times ranging from 90 seconds to 180 seconds; for MG with tourniquet times ranges from 120 to 180 seconds; and for GLU, TRIG, and ALKP with a tourniquet time of 180 seconds.
http://www.ncbi.nlm.nih.gov/pubmed/22135855
Advertisement
New DenLine Protection Plus® Style DL147 Splash-Resistant Jacket for phlebotomy and specimen collection.
Assists with employee protection to meet OSHA, offers the breathability and comfort of cotton, priced half the lifetime cost of cotton/polyester. Highly stain resistant (blood, urine, bleach, reagents, etc.), antistatic material.
Visit www.denlineuniforms.com for specs and information.
Call DenLine Customer Service 800-336-5463 for Special Introductory Offer on orders placed by July 27, available only to readers of this ad. Mention Promotion #2012-A when calling.
Thousands Take Needlestick Safety Pledge
Safe in Common (SIC), a non-profit organization of healthcare safety advocates, is leading a year-long Needlestick Safety Advocacy Tour to recruit healthcare personnel throughout the nation to raise awareness of needlestick safety and promote safer engineering controls. So far, thousands have taken the Safe in Common Needlestick Safety Pledge as a step toward preventing needlestick and sharps-related injuries.
Some 5.6 million healthcare personnel in the U.S. are at risk of occupational exposure to HIV, hepatitis C and other life-threatening bloodborne diseases transmitted via needlestick injuries. SIC chairperson Mary Foley, RN, PHD, Director at the Center for Nursing Research and Innovation at the University of California, San Francisco (UCSF) School of Nursing is encouraging each of them to pledge to do more.
In May, SIC announced its support and endorsement of the Consensus Statement and Call to Action to reduce the risk of healthcare personnel exposure to bloodborne diseases via needlestick injuries and other potential transmission modes. The organization joined the International Healthcare Worker Safety Center at the University of Virginia (UVa), the American Nursing Association (ANA), the Center for Phlebotomy Education, and 17 other healthcare and industry groups, that signed the Call to Action, which recommended a number of priorities to further reduce the risk of needlestick injuries to U.S. healthcare personnel.
In endorsing the Consensus and Call to Action, and leading the Needlestick Safety Pledge, Safe in Common is sending a strong, unified message from among the ranks of healthcare personnel that decision-makers need to make needlestick safety a priority and further provide assurance that personnel have access to appropriate devices, educational and training materials, and a supportive safety climate.
I pledge to support Safe in Common in its campaign to promote and strengthen the Federal Needlestick Safety and Prevention Act, raise awareness of needlestick safety, and utilize safer engineering controls to protect me and my fellow healthcare personnel from unnecessary needlestick injuries.
The Safe in Common Needlestick Safety Pledge
Phlebotomy Today STAT! eNewsletter readers are encouraged to learn more about SIC's mission and to take the pledge. For more information about Safe in Common and the Organization's ongoing work to raise awareness of needlestick safety and promote safer engineering controls that protect healthcare workers from unnecessary needlestick and sharps-related injuries, please visit http://www.safeincommon.org.
Safe in Common is a non-profit organization established to enhance and save the lives of U.S. healthcare personnel at risk of harm from needlestick injuries. Foley, former President of the American Nursing Association, provides more information on the need for the Needlestick Safety Pledge and its goal of promoting and strengthening the Federal Needlestick Safety and Prevention Act at www.facebook.com/safeincommon and on Twitter at www.twitter.com/safeincommon.
Product Spotlight
Applied Phlebotomy Video Series
Does your laboratory staff or phlebotomy students know everything they should about drawing and processing blood samples? They do if you've incorporated the Applied Phlebotomy DVDs into your training program.
This series from the Center for Phlebotomy Education is in use by thousands of trainers around the world and covers the critical aspects everyone who draws blood samples must know. Each title is based on the current CLSI standards and OSHA guidelines.
Dynamic 3D animations vividly illustrate nerve injury, arterial nicks, and hemoconcentration. Detailed demonstrations cover the critical aspects of venipuncture, skin puncture, and arterial blood gas collections. In addition, errors that collectors can introduce during sample collection, transport, and storage that alter test results, along with the types of injuries patients suffer from poorly performed venipunctures that can lead to litigation are discussed.
Written and directed by esteemed international phlebotomy lecturer Dennis J. Ernst MT(ASCP), titles in the series include:
An excellent resource for student and staff training, competence assessments, and in-house continuing education activities. P.A.C.E.® continuing education credit also available.
Ernst Speaking in Virginia Beach
The Tidewater Chapter of the Clinical Laboratory Management Association (CLMA) is hosting a full day of phlebotomy lectures given by International lecturer and author Dennis J. Ernst MT(ASCP). The Phlebotomy Inservice Presentations include the following lectures:
Preventing Preanalytical Errors;
Delivering World-Class Customer Service;
Mastering Pediatric Phlebotomy;
Safety Survey: Are You Safe? Are Your Patients?
The event takes place June 21 at the TCC Advanced Technology Center in Virginia Beach, Virginia. Up to 4.0 units of continuing education are available. Registration is $35 for CLMA members, $45 for non-members. For more information, contact Nieva Ladrillono by email at neladril@sentara.com or call (757) 261-0267.
This Month in Phlebotomy Today
Here's what subscribers to Phlebotomy Today, the Center for Phlebotomy Education's paid-subscription newsletter currently in its 13th year of publication, are reading about this month:
Feature Article

An Interview with Terry Jo Gile, The Safety Lady®

Phlebotomy in the News

A round-up of articles on phlebotomy and phlebotomists who made Internet headlines in May including these stories:

Phlebotomist Pleads Guilty in Identity Theft Scheme

New Procedure Helps SC Hospitals Reduce Sample Labeling Errors

OSHA Identifies Safety Hazards at Four VA Medical Facilities

Needlesticks among 12 Worst Medical Technology Dangers

Phlebotomist Accused of Stabbing Husband with Contaminated Needle

Safety Essentials

Chemotherapy Drug Precautions

Compliance Solutions

First Impressions

Tip of the Month

Where You'll Find "Me"

CE Questions

(Institutional Version Only)
Buy this issue for only $9.95.
For subscription rates and to subscribe to Phlebotomy Today, click here. The current month's issue will be emailed to you immediately upon subscribing.
Featured FAQ
Phlebotomists Starting IVs
Question
We have always been told it is not in a phlebotomist's "scope of practice" to legally be able to start IVs or start any type of vascular access devices or draw from/flush any of these devices. Is this really a law?
Answer
Phlebotomy is a very unregulated profession. As such, it does not have a widely accepted scope of practice as other professions do defining the procedures they can perform. Even if it did, a scope of practice would state what a professional in that field could do, not what he/she cannot.

Some states have legislation that requires specimen collection personnel to be certified (California, Nevada, and to a lesser extent, Louisiana), but if a hospital or healthcare facility wants to assign a phlebotomist to start IVs, there's not likely to be a law that restricts their ability to do so. However, should an injury result and the patient sues, the employer will have to prove the person starting the IV was properly trained and regularly evaluated. Without convincing evidence, it may not be possible to prove that the facility adequately protected the patient population from injury.

So if a facility is going to give its phlebotomists a procedure that is not typical for the profession, it must make sure training is adequate and the procedure is in the employee's job description to fully protect itself. Phlebotomists are often called upon to withdraw blood from vascular access devices such as IV lines, central (IV) lines and arterial lines, but in most cases they assist the nursing staff in the procedure and are not performing the procedure themselves.

IV management is a highly complex procedure with significant risk to the patient if not undertaken with comprehensive training. So it's critical that facilities that want to expand the phlebotomist's role to include drawing specimens from vascular access devices without supervision do so with a great deal of training, oversight and regular evaluations. Just like there's a lot more to phlebotomy than accessing a vein, so too for IVs.

Each month, PT-STAT! will publish one of the hundreds of phlebotomy FAQs in the growing database of questions and answers available in Phlebotomy Central, the members-only section of the Center for Phlebotomy Education's website. For information on joining Phlebotomy Central, click here.
Survey Says
Celebrating Lab Week
Last month, visitors to our website and Facebook page who participated in our survey shared their thoughts in regards to if and how Lab Week was recognized by their facilities.
1. Did your facility observe National Medical Laboratory Professionals Week this year?
Yes: 79%
No: 21%
Sample Comments:
"No. Our manager did not take the time. For next year, we've decided to take it over ourselves and not wait for our manager."
"No. Missed when it was."
"Yes. We have an event each day (gift day, ice cream social day, luncheon/dinner day, popcorn/supervisor jail/bake sale day, & department day)."
"Yes. We had food brought in every day."
"Yes. We had a great week with prizes and lunches."
"Yes. A bag of treats, candy, useful household items, etc. was handed out to all our staff."
"Yes. We look forward to this week every year and even have a committee where we include the new hires."
"Yes. It was observed by all - The lab techs made treats for everyone each of the 5 days. We got small gifts from doctors, and our supervisor got us new company T-shirts as well as a small gift!"
"No. I work at a large health center where every "...week" is observed but lab week. They knew it was lab week and they did nothing."
"No. Our manager forgot it because of the process of remodeling our Lab."
"Yes. But only at the main site. None of the other sites got anything."
2. If so, were phlebotomists recognized in a unique way?
Yes: 32%
No: 58%
N/A – Our facility didn't observe Lab Week: 10%
Sample Comments:
"Yes. Not by the facility, but the med techs did."
"No. Not individually. We had word searches and puzzles and fun contests."
"No. All lab employees were treated the same."
"No. Everyone in the lab, including phlebotomists, was on the presentation board."
"Yes. I work for Wellspan Health in York, PA and they were wonderful to us during lab week. We had treats everyday that week, ranging from breakfast muffins to pizza for lunch. There were games we could play and win prizes… They definitely made us feel appreciated."
"No. Phlebotomy is done by the nursing staff at our hospital."
"No. All of the laboratory staff were treated equally great."
"Yes. I purchased the vinyl clings and handed them out (in addition to the lab week gift everyone received)."
"Yes. Offsite phlebotomists were sent a small gift bag with a thank you."
3. If your facility did not celebrate Lab Week this year, what is the primary reason?
Money: 12%
Lack of planning: 25%
Lack of appreciation for lab personnel: 25%
Other: 38%
Sample Comments:
"Other. Didn't know about it."
"Other. Our company does not celebrate any appreciation week for employees."
"Money. Times are hard, we realize this but nothing was done at all. I really think it was in poor taste. Even a lunch pass would have been a nice 'Thank you'."
"Lack of appreciation for lab personnel. They sure celebrate nurse's week, though."
"Other. Nobody really cared enough, and one person can't do everything."
"Money. Not so sure it was money. The main site had five days of special things for all three shifts!"
4. Does Lab Week make you feel better or worse about your profession?
It makes me feel better about my profession: 53%
It makes me feel worse about my profession: 8%
It has not impact on how I feel about my profession: 39%
Sample Comments:
"No impact... Our state does not have a certification program. As far as our administration is concerned, phlebotomists are unskilled labor. The job can be done by anyone. As a group, we phlebotomists (with our manager's assistance) studied and got certified. It was great for our esteem and our patients."
"It makes me feel worse… Due to the entitlement attitude 'what is the lab giving me for Lab Week this year?', I realize we have a lot of work to do in focusing the interest on helping all medical professions and patients/customers better understand our role as an overall team member in the patient experience."
"No impact… I feel that phlebotomists are thought of as the 'peons' of the hospital. Even in our own Union, we are classified as 'unprofessional healthcare workers,' the same category as the cleaning people. Really???? It would take a lot to feel better about my profession."
"It makes me feel better… I am one phlebotomist who takes pride in my profession."
"It makes me feel worse… Lab week is more geared toward the technical staff. I would like to see a National Phlebotomists Day. Phlebotomy is sort of 'coming into its own profession' with so much to know. But what makes it still seem insignificant to other lab professionals is the fact that you can hire 'off the street.'"
"Lab Week makes me feel better because I am appreciated and recognized for my profession."
5. What is the single best/most creative way your facility has ever celebrated Lab Week?
"Our pathologists dressed up as rock stars and we voted on the best one."
"Each department within the lab decorated lab coats using only lab products. It was very interesting seeing the different things used. We chose 1 employee from each department to display/wear the lab coat by making a runway. We invited administration to the lab for judging."
"Lunch, prizes & gifts."
"We made a poster with pictures of the staff. Each person drew a name to write about how the other person contributes to our lab team. We also included baby pictures of the lab staff and had a contest in the clinic to see who could match the baby pictures to the tech. Last year, we had 'match the pet to the tech' contest."
"Make each day special, ex. one day is ice cream sundae day, pigs r us day, breakfast day, etc."
"Decorate cookies to resemble lab details (bacteria, WBCs, parasites, other cells, etc.)."
"We handed out cookies decorated like petri dishes with various bacteria on them."
"Dessert contests!"
"Pizza."
"We recently renovated our lab. We found a box of XXXL lab coats that we were going to throw away. Instead, we made it a Lab Week contest - we had people take one and modify it and then model it (or find a co-worker to model it). What fun! We had a bridal dress for someone getting married this summer, we had an insulated one (3 lab coats fused together) to wear in our walk-in refrigerator and a prom dress! The pictures turned out great!"
"We have LAB IDOL where departments are put in teams and do parodies of songs with lab themes."
"Dinner celebration with gifts of appreciation."
"One year we had a potluck with all lab-related foods, including a Red Jell-O® 'Pie' Strep Agar with a banana disc and whipped cream streaks; Pleural Fluid Punch served with a large syringe; and a chocolate cake-roll 'stool sample' garnished with candy corn and gummi-worms; and Serum-Separator Jell-O® cups (red on the bottom with a layer of yellow on top). Everyone really enjoyed that day."
"We used to vote for Phleb of the Year. We had bake sales and went out for dinner with the money we raised."
"This was my first year at this facility and they had crossword puzzles, guess the number of things in a jar, and prizes. I thought it was pretty neat!"
"Delivered flowers to each department from the Lab and had a different planned meal each day."
"We play pin the needle on the vein with little syringe cut-outs. We play timed word search made of laboratory words. We do have fun. Our facility puts in a lot of time and money for Lab Week. We already started selling raffle tickets for gift baskets and 50/50 for next year's Lab Week."
"Supervisor/Administrator Jail: We use security to go and 'arrest' the person for a 'crime' they claim to have committed (e.g. away too much for too many meetings; passing out sweets/treats in a facility that promotes wellness & weight loss...). Employees donate as much money to the person who is in jail to get them out. Two people jailed in the same cell for 30 mins. The money is donated to a Med Tech scholarship for MT students (in honor of a deceased student from the 1st MT class)."
This month's survey question
What resources and/or methods do you use to keep yourself current and proficient in drawing blood samples?
Last Month on Facebook
During the month of May, fans and visitors to our Facebook page shared their thoughts on the following topics:
Lab Week celebrations
Ensuring timed draws are collected on time
Safe in Common Needlestick Safety Pledge
Techniques for drawing overweight/obese patients
Quantiferon®-TB Gold tubes in the order of draw
Vein location
Looking for an online community to post questions or to simply satisfy your desire for phlebotomy talk between newsletter issues? Visit and "Like" our Facebook page and you'll never miss out on another discussion or one of our special Facebook offers. Your peers need your input, and you need theirs. www.facebook.com/CPEInc
What Should We Do?
What Should We Do? gives you the opportunity to ask our team of technical experts for advice on your most pressing phlebotomy challenges. Whether technical or management in nature, we'll carefully consider solutions and suggestions based on the industry's best practices so that you and those in other facilities with the same problem can benefit, all the while maintaining your facility's anonymity. What Should We Do? is your opportunity to ask us for suggestions on the best way to handle your real-life dilemmas.
This Month's Case Study
Vein Repalpation
One reader writes
I recently had a question from a staff member asking if it is okay to repalpate the vein with a glove where the fingertip has been cleaned with alcohol. He is especially concerned with people whose veins are not visible and would just like the reassurance of the location of the vein. I did read over the standards and I don't believe there is any reference to cleaning the glove's fingertips with alcohol. I was wondering if there is anywhere that says this is not allowed.
Our Response
CLSI states in its venipuncture standard (H3-A6) that if the venipuncture proves difficult and the vein must be touched again to draw blood, the site should be cleansed again.
Instead of retouching the cleansed site, what we recommend is for the collector to make a mental note of the vein's location, using freckles, creases, and other skin contours as guideposts. Another tip is for the collector to take an alcohol prep pad and position it on the patient's skin just above the intended puncture site, with one corner "pointing" toward the vein's location.
With nosocomial infections killing an estimated 100,000 patients in the U.S. every year, it's just not a good practice to repalpate the site without recleansing it. In terms of infection control and risk management, a policy that allows a site to be repalpated without recleansing, even with a cleansed glove, might be difficult to defend in a case of alleged medical malpractice (i.e., repalpation being the alleged source of a patient's hospital-acquired infection).
Even if the practice does not result in actual harm to the patient, it's also a matter of customer service. Repalpation without recleansing the site may negatively impact the patient's (or family member's) perception of the quality of care the phlebotomist provides.
Got a challenging phlebotomy situation or work-related question?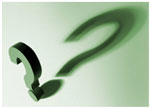 Email us your submission at WSWD@phlebotomy.com and you just might see it as a future case study. (Names and identifiers will be removed to assure anonymity.)
Notice: Do not respond to this e-newsletter.
Responding to the email address from which this newsletter is sent will result in the deletion of your address from our mailing list. If you would like to send an email to the editor, send it to phlebotomy@phlebotomy.com.
---