June, 2013
---
Feel free to forward this newsletter to a friend!
If this issue was forwarded to you from a friend, subscribe here.
Canada Adopts Phlebotomy Standards
While the Clinical and Laboratory Standards Institute's (CLSI) venipuncture standard (H3) is the most recognized, it is not the only document in the industry that details how the procedure must be performed. Recently, the CSA Group (Canadian Standards Association) published Primary Sample Collection Facilities and Medical Laboratories – Patient Safety and Quality of Care Requirements for Collecting, Transporting, and Storing Samples ( CSA Z316.7-12), the country's first standard for collecting blood samples.
CSA Group is a not-for-profit membership-based association serving business, industry, government and consumers in Canada and the global marketplace with standards, product testing and certification services to enhance public safety and health. Years in the making, Z316.7-12 establishes quality requirements for sample requests, collection, transport and storage for Canadian healthcare providers to ensure that patient safety and quality of care are at the forefront of the pre-examination process of laboratory testing.
The intent of CSA Z316.7-12 is to:
Increase patient safety and quality of care at the start of the pre-examination process;
Reduce errors that can occur in the pre-examination phase;
Improve collection, transport and storing conditions of samples submitted to medical laboratories;
Assess and determine appropriate training requirements;
Address the absence, in many provinces, of regulatory control of sample procurement.
While the document differs significantly from the CLSI standard in several key aspects, like the CLSI standard, it was achieved through a consensus of authoritative voices. Important and noteworthy provisions of the standard include:
Recommending non-latex tourniquets;
Tourniquets coming in contact with patients must be cleaned and disinfected/sterilized if reused;
Patient identification requires active patient involvement;
Patients unable to provide identifying information cannot be drawn unless someone familiar with the patient provides it on his/her behalf, the name of whom shall be documented;
Patients must provide consent to the procedure;
The volume of blood withdrawn from pediatric patients susceptible to iatrogenic anemia must be recorded;
Laboratories must provide limits on the maximum blood volume permissible to be collected from pediatric patients, and should be limited to no more than 5 percent of the infant's total blood volume in a 24-hour period;
Excessive crying when drawing pediatric patients should be documented in the patient's record;
In contrast with standards and guidelines in the U.S., the Canadian standard does not mandate the use of safety needles or gloves when drawing blood, however. Gloves are to be available to those who draw and handle samples, but their use remains up to the individual. Since becoming mandatory in the U.S., safety devices have reduced accidental needlesticks during phlebotomy procedures by 60 percent.
Currently, compliance with the standard is voluntary, as is the case with CLSI standards. However, it is expected that most facilities will implement many if not all of the provisions of the document into their procedures and policies. The standard only applies to those working in Canada; healthcare workers elsewhere are subject to the prevailing standards and guidelines in their country of employments. Where standards are not universally adopted, the prevailing international, national, regional, organizational and/or local standards apply.
The entire Canadian standard Is available for purchasing online from CSA group.
[Editor's Note: The Center for Phlebotomy Education was actively involved in the development of this important document, and appreciates the CSA Group for their invitation to contribute.]
Featured Product
Phlebotomy Seminar
Over 70 of the world's most dedicated laboratory managers, and phlebotomy supervisors, educators, and trainers have already completed the Center for Phlebotomy Education's Phlebotomy Supervisor's Boot Camp. Have you enlisted yet?
If not, you have only two more opportunities this year to sign up for this intensive, 3-day seminar by the most respected authority on blood-sample collection and preanalytical staff management on the planet. We guarantee you have never been to an event like this. Invest three days with our team of world-class presenters, and you'll learn how to:
Reduce expenses by cultivating satisfied, long-term employees;
Cut costs through process improvement;
Nurture professionalism and responsibility among your staff;
Understand different learning styles for effective teaching;
Mentor students and new staff...and more.
If you're struggling with high staff turnover, low morale, soaring specimen rejection rates and plunging patient-satisfaction surveys, it's time to wage war against mediocrity. This event will empower you to change the preanalytical culture where you work and the caliber of phlebotomists you train. Don't take it from us; hear what past Boot Camp participants are saying:

I would recommend that this program be available regularly and that for anyone training phlebotomists it should be a required course.

G. Souza,
Massachusetts General Hospital,
Boston, MA

Fantastic opportunity for bettering my training program, and beginning a new mentoring program. A lot of work went into this program....bravo! Looking forward to sending phlebotomists to the next seminar! Thanks for all the reference material.

B. Brown
Good Samaritan Hospital
Vincennes, Indiana

Both Catherine and Lisa were extremely knowledgeable and did an exceptional job of sharing their experiences and knowledge. Amazing job with the overall execution of this seminar.

D. Dejesus
Winterhaven Hospital
Winterhaven, FL

Excellent lectures, hand-outs, sharing of experiences with everyone, resources. Exactly what I had hoped it would be and more.

D. Beran
Coconino Community College
Flagstaff, Arizona

Sessions will be conducted by the staff of the Center for Phlebotomy Education including the Center's Program Administrator Catherine Ernst, RN, PBT(ASCP), Program Coordinator Lisa Steinam, PBT(ASCP), and Executive Director Dennis J. Ernst MT(ASCP) Each attendee will receive a portfolio filled with resources, tips, and tools they can implement immediately. Besides learning how to be a more effective trainer, participants will have the opportunity to network with peers from across North America and beyond to share ideas, strategies, and solutions to their most perplexing problems.

The seminar is scheduled for July 10–12, and again November 6-8. Attendees qualify to receive 18 P.A.C.E. continuing education credits. For more information on this unique opportunity to learn from the most respected authority in the industry, call: 866-657-9857 toll-free or visit the seminar's website.
WHO Needs Help
Aside from the CLSI and Canadian standards for phlebotomy, The World Health Organization published WHO Guidelines on Drawing Blood: Best Practices in Phlebotomy in 2010. The guideline addresses not only venipunctures for blood sampling and blood donation, but arterial, pediatric, neonatal, and capillary sampling as well. Not widely known, the WHO document states its basis as being evidence relating to phlebotomy practices in developing countries.
However, astute observers will notice significant diversions in the WHO document from the CLSI and/or Canadian standards. Differences include:
Advocating the transfer of blood from a syringe into a tube without a safety transfer device (i.e., piercing the stopper of the tube with the same needle used to perform the venipuncture);
Permitting blood to be squirted into the tube after the stopper is removed;
Permitting cotton to be used to apply pressure to venipuncture sites;
Permitting tourniquets to remain in place for up to two minutes;
Allowing patients to be released without bandaging venous, capillary or arterial puncture sites;
Permitting the reuse of tube holders;
Advocating the icing of arterial samples;
Permitting heel punctures to penetrate to depths of 2.4mm.
The document is scheduled to be revised in 2014.
This Month in Phlebotomy Today
Here's what subscribers to Phlebotomy Today, the Center for Phlebotomy Education's paid-subscription newsletter currently in its 13th year of publication, are reading about this month:
Feature Articles

Phlebotomy Around the World
Slapping Veins: Is it necessary? Is it professional? Is it Battery?

Phlebotomy in the News

A round-up of articles on phlebotomy and phlebotomists who made Internet headlines in December including these stories:

63-year old Phlebotomist Biking 1000 Miles

Phlebotomist Spreads the Power of Positive Thinking

Jury Awards Phlebotomist $1.5 million

Car Crashes into Laboratory

Playing it Safe

A Regular Column on Blood-Collection Safety

Tip of the Month

Slap Happy

CE Questions

(Institutional Version Only)
Buy this issue for only $9.95.
For subscription rates and to subscribe to Phlebotomy Today, click here.
On a Personal Note...
This week my life changed dramatically, permanently, through no fault of my own, and without my permission. About nine months ago, they found a growth.
If you have a moment, follow me...
Featured FAQ
Ammonia Inhalants
Question
In a recent lecture, the speaker suggested we don't use an ammonia inhalant as it could trigger an asthmatic attack in susceptible patients. My institution's health nurse and pharmacist have not encountered any safety notices concerning ammonia inhalants, but would appreciate reviewing any studies available on the subject. Could you please guide me to additional information on this subject?
Answer
You can cite the CLSI venipuncture standard, which issues this precaution. It states that the use of ammonia inhalants is not recommended. 1) Several studies support this restriction. The risk is that the patient who has lost consciousness, or is feeling faint, may be asthmatic. Because we don't know who is and who isn't asthmatic, it's best to be conservative and avoid ammonia inhalants. The better approach would be to lower the patient's head below his/her heart in combination with a cold compress to the back of the neck or forehead.
Survey Says
Employers That Require Certification
This month's survey questions:
Do you work in a state that requires certification for phlebotomists?
If not, does your employer require certification?
Are certified phlebotomists at your facility paid more than non-certified phlebotomists?
States that require phlebotomists to be certified include California, Louisiana, and Nevada. (Note: this month's issue of Phlebotomy Today summarizes the legislation in these three states.) It's been five years since we've asked this question, so we're wondering if things have changed.
In 2008, 23 percent of those who responded in non-certification states said their employer requires certification even though the law does not. This year, 26 percent responded the same way. So it seems the landscape isn't changing.
Comments include:
They say that they do but hire uncertificated phlebotomists.
Must obtain within one year of being hired.
New Zealand is working towards having phlebotomists certified but it is not compulsory. All staff are encouraged to take the exam when they have 2 years full time equivalent hours of experience. Those staff who are certified do get extra responsibilities and some procedures are only performed by certified phlebotomists at our facility.
Yes, our facility requires our phlebotomist to attend a certification class up to 10 weeks or go to a community college that offers a certification class.
We prefer our staff to be certified. 95% usually if it's a new grad they quickly get certified.
Certification is encouraged, and the cost of the certification exam application is covered by the hospital as long as the phlebotomist passes the exam. Study guides, reference materials and study support are provided.
We have multiple, "career ladder" job positions, the higher of which require certification at a higher pay.
It is preferred. We also have a phlebotomy school and the testing fee is included in the program. The expectation is that the student will take the exam. Since we have hired many students, many of our employees are certified.
In 2008, 62% of those who responded said that their employers do not pay certified phlebotomists any more than non-certified phlebotomists. This year, it's 64 percent. Comments include:
We are working to restructure the phlebotomy job codes and pay scales to provide higher pay to certified phlebotomists.
Our facility feels that since they attend a certified phlebotomy class they should be paid a little more and their experience does count if they had done this job before.
My staff does get reimbursed for (certification) renewal fees, but no increase in pay.
I work at a private blood lab that draws specimens and couriers them to the hospital lab. Our employer pays far below hospital phlebotomists.
I wish I could convince our director to allow this, but the thinking is that we don't pay certified MLS and MLTs more. This is flawed thinking as they are required to have certification while the PBTs are not.
Now that we know there hasn't been much change in the practice of paying certified phlebotomists more than non-certified counterparts in the last five years, let's see if there has been any change in your employers' policy on tourniquet use.
This month's survey questions:
What type of tourniquet is used most commonly where you work?
Does you facility have a single-use policy for tourniquets?
If not, after how many patients or shifts do you typically discard a tourniquet?
What Should We Do?
What Should We Do? gives you the opportunity to ask our team of technical experts for advice on your most pressing phlebotomy challenges. Whether technical or management in nature, we'll carefully consider solutions and suggestions based on the industry's best practices so that you and those in other facilities with the same problem can benefit, all the while maintaining your facility's anonymity. What Should We Do? is your opportunity to ask us for suggestions on the best way to handle your real-life dilemmas.
This Month's Case Study
Unfounded Accusations
One reader writes:
Last year a physical therapist of a facility I draw from as a travelling phlebotomist claims she witnessed me being "rough" during a blood draw. However, there has never been a p.t in a patient's room during any of my blood draws. I consider myself as gentle as can be, and assured my supervisor of that when she approached me about it. I asked to know who the patients were so I could speak to them to make sure they were positive it was me and not another phleb. How do I handle what seems to be the on-going drumbeat of dislike and profiling of me from this facility when I know I've done nothing wrong?
Our Response
We can see why this would be upsetting. Nobody likes to be falsely accused, especially of being rough with patients. Your supervisor had no choice, however, other than to bring the complaint to your attention. That's just good risk management. It's not likely your supervisor will let you know who the complaining patients were, nor would it be wise to do so. It simply wouldn't be appropriate for you to confront the patients on this.
First, you should ask yourself the hard question. Such accusations should always start with a self-assessment about whether or not you could be acting in a manner other consider rough without realizing it. You might even ask trusted coworkers to observe you when possible for their input. This incident likely to make you hypersensitive to any action that could be considered rough, so it is likely you're already being more gentle, but a self-assessment is still a good idea.
Your expressions of denial and innocence were likely documented, which is good for you and for the facility. However, none of that changes the fact that the facility you visit has branded you as aggressive. All you can do to change their perception is to provide an abundance of evidence to the contrary by being the kind, gentle person you are, not just to patients, but to those who falsely accuse you. The more time that passes without another complaint, the more the complaints will appear to be isolated, or misinterpreted incidents. At the same time, being cheerful and genuine to your accusers, however difficult it may be, will simultaneously replace their misperceptions with true perceptions of your authentic self.
Each month, our "What Should We Do?" panel of experts collaborates on a response to one of the many compelling problems submitted by our readers. Panelists include:
Dennis J. Ernst
MT(ASCP)
Catherine Ernst
RN, PBT(ASCP)
Got a challenging phlebotomy situation or work-related question?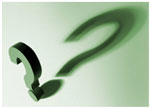 Email us your submission at WSWD@phlebotomy.com and you just might see it as a future case study. (Names and identifiers will be removed to assure anonymity.)
Notice: Do not respond to this e-newsletter.
Responding to the email address from which this newsletter is sent will result in the deletion of your address from our mailing list. If you would like to send an email to the editor, send it to phlebotomy@phlebotomy.com.
---