June, 2014
---
Feel free to forward this newsletter to a friend!
If this issue was forwarded to you from a friend, subscribe here.
NAACLS Drops Requirement
for Testing Personnel to Learn Phlebotomy
Late last year, the National Accrediting Agency for Clinical Laboratory Science (NAACLS) dropped its requirement for Medical Laboratory Scientists (MLS) students attending NAACLS accredited programs to learn how to draw blood samples. The change affects programs submitting their self-study after August 1, 2014.
According to NAACLS Chief Executive Officer Diane Cearlock, Ph.D., the justification for the change centered around 3 key factors: 1) the Standards Revision Task Force was seeking to identify core curriculum for MLS practice; 2) acknowledgement that for many clinical affiliates phlebotomy has been moved out of the laboratory; as such, phlebotomy (and the teaching of phlebotomy) is not under the supervision or responsibility of the laboratory, making practical experiences difficult to coordinate; 3) the job market at this point often does not require the MLS employee to perform these services. When it is required, many employment sites teach the employees after hire.
However, not everyone understands the rationale behind the change. Comments on the Center for Phlebotomy Education's Facebook page include:
Ridiculous. Not all hospitals have Phlebotomists around the clock. Techs still need to learn to collect their own specimens.

Beyond sad!! Lab Medicine needs an understanding of the whole process - something I expect my Phlebotomy students to understand. Exclusion of any part of the process certainly doesn't add to patient safety. Who are these NAACLS people? Obviously they are far removed from real life!!

Techs need to know how to properly draw and know order of draw as well....what if a phleb is tied up elsewhere? It happens, things come up....

That's just stupidity on their part. Techs should know to collect the specimens they're testing even if they won't perform it at their place of employment.
Dr. Cearlock notes, "MLS programs are not precluded from teaching this discipline. They are just not required by NAACLS to do so. Many will continue to include phlebotomy in their curricula."
The requirement for Medical Laboratory Technicians to learn blood sample collection was not changed.
Phlebotomy Phorum
A guest editorial by Jeffery Silvas, RPT(AMT)
It takes weeks that seem like months, but it finally comes: that letter you have been waiting for. You hold your breath as you open it and to your surprise you passed. You are now a full-fledged phlebotomist. All that studying paid off. Now all you need to do is find a job and you are ready to go.

So, say you find your dream job, does it all stop there? Have you learned all there is to know about phlebotomy? Some say yes, I poke the needle in their arm, get the blood, and I am good to go but is that it? By all means, no.

In California, you are required to have six CEUs every two years. I personally think it should be more, but that is just me. There is so much to learn and keep up on. For instance, you know that order of draw, but do you know why? You know not to draw from certain areas, but do you know why?

A lot of us know what not to do, but what is missing is the "whys." If you know why, then the less likely you are to take a chance on going against what you have been taught. This means a lot of research on your own. Searching the web for real medical articles, not something written by some fly-by-night phlebotomist with his own ideas. Reading and subscribing to newsletters, like this one, is a big start. There are free magazines like MLO they don't always have phlebotomy articles in them but there is always something you can glean from them.

Take the time to research what the tests are that you are drawing. Sure, it is not a requirement to know what the test is, but it is building on to your knowledge and that makes a good phlebotomist.
In conclusion think of the "whys," read as much as you can, and keep up to date on the latest innovations in your field.

Jeffery Silvas, RPT (AMT)
Fresno, California
Do you have something you'd like to share? Each month we'll publish one passionate reader's opinion on any aspect of their work or profession as long as it has a phlebotomy connection. Rant if you want, but keep it clean. Vent if you need to, but don't be cruel. Show frustration if it will help, but be articulate. (Preference will be given to submissions that don't require heavy editing.) If you feel passionate about something, put it into 200–500 words and send it to editor@phlebotomy.com with your name, city, and state/province/country (no facility/organization names, please). By sending your comments, you agree to let us include them in future issues of Phlebotomy Today and/or Phlebotomy Today—STAT!. Your name, city and state/province/country will be included when published, so if you're looking for a place to be anonymous, this isn't it. We believe any comment worth sharing is worth owning.
Featured Product
Phlebotomy Channel

For years, our Executive Director Dennis J. Ernst MT(ASCP) has given hundreds of conference presentations to audiences around the world. Now, his most popular presentations are available through the Phlebotomy Channel as studio-recorded lectures.
The all-new Phlebotomy Channel now streams 19 high-powered training videos, studio-recorded lectures, and archived webinars to any computer with a high-speed Internet connection. Originally launched in 2011, the newly redesigned Phlebotomy Channel goes live this month with 14 new titles, higher quality streaming, vastly improved audio and video quality, and more subscription options.
"The Phlebotomy Channel was kinda clunky when it was first released," admits the Center's Executive Director. "Since then we've completely overhauled it from the ground up. We've partnered with the most dynamic and successful streaming provider on the planet, added new purchasing options like one-time viewing and annual subscriptions for unlimited viewing facility-wide, and dramatically improved the video and audio quality of every title."
Titles currently available for streaming through the Phlebotomy Channel include:

Applied Phlebotomy training videos
Basic Venipuncture
Preventing Preanalytical Errors
Avoiding Phlebotomy-Related Lawsuits
Skin Punctures & Newborn Screens
Arterial Blood Gas Collection
Applied Phlebotomy: Lecture Collection
Safety Survey: How Vulnerable Are You to a Needlestick?
Delivering World-Class Customer Service
Seizing Control of Blood Culture Contamination Rates
Ending Hemolysis in the ED... and Everywhere Else
Managing the Risks of Patient Injury
Mastering Pediatric Phlebotomy
Four Pillars of World-Class Phlebotomy
Potassium Results Your Physicians Can Trust
Successful Strategies for Difficult Draws
The Ten Commandments of Phlebotomy
Archived Webinars
Preanalytical Benchmarks: How Does Your Lab Compare?
Assessing Phlebotomy Competency
Industry Update
'The Phlebotomy Channel is light-years beyond what it used to be," says Ernst. "It's arguably the most dynamic, convenient, and cost-effective way to educate phlebotomy students, the laboratory staff and other healthcare professionals on how to draw blood properly and according to the standards. Best of all, those who can't attend educational conferences due to budgetary restrictions now have access to ten studio-recorded versions of my most popular lectures, which I've been giving around the world since 1999."
The Phlebotomy Channel also provides managers and educators with a full administrative panel to assign titles to their staff or students for viewing and gives a full history of who has watched which videos.
Full-length previews for every title are available as well as a promotional video that highlights feature build into the platform at www.phlebotomy.com/PCTV.cpe.
California Phlebotomy CE Day
Do you or your phlebotomy staff need annual continuing education (CE) credits? Are you having trouble finding CE exercises that pertain to phlebotomy? Wouldn't you prefer a live event where you can interact with the presenters than to read pages and pages of material?
If you answered "yes" to any of these questions, you should register for the Center for Phlebotomy Education's first annual Phlebotomy CE Day. With the interactive dynamics only a live event can provide, a faculty of world-class presenters will deliver four dynamic lectures that meet California's Department of Health Services' requirements for maintaining your phlebotomy license. Besides meeting those requirements affordably, you'll be brought up to date on the techniques and information you need to be a polished professional.
What: The Center for Phlebotomy Education's Phlebotomy CE Day
When: Saturday, November 15, 2014, 8:30 am to 4:00 pm
Where: San Francisco Marriott Union Square 480 Sutter St. San Francisco
Up to 6 P.A.C.E.* CE credits will be awarded to all attendees for just $99. Half-day registrations worth 3 CE credits are also available.
8:30–10:00 a.m. — Safety and Infection Control (1.5 credits)
10:00–10:15 a.m. — Break
10:15–11:45 a.m. — The Standard of Care and Legal Issues of Phlebotomy (1.5 credits)
11:45–12:45 p.m. — Lunch on your own
12:45–2:15 p.m. — Customer Service and Professionalism (1.5 credits)
2:15–2:30 p.m. — Break
2:30–4:00 p.m. — Difficult Draws and Special Collections (1.5 credits)
Click here to register or for more information.
*The Center for Phlebotomy Education is approved as a provider of continuing education programs in the clinical laboratory sciences through the ASCLS P.A.C.E. program. Accepted by all nationally recognized phlebotomy certification agencies. All other healthcare professions, check with your credentialing agency. Provider #491. California #0001.
Image is Everything
What does your phlebotomy tray say about you? When your outpatients see your drawing area, what does it tell him? Take a look through the eyes of a patient. It may not be flattering.
Is this what your patients see? If so, patients are entitled to think your work is just as sloppy as your tray or drawing station. It may not be, but that's what they're entitled to think.
They're also entitled to think the laboratory is just as sloppy. Why else would a laboratory allow something like this to be carried to the patient's room? It stands to reason a sloppy lab would find sloppy trays acceptable and a tidy lab would not. It's logical for patients to conclude that the tray is an extension of the lab.
If your phlebotomy tray looks like this, though, the patient is entitled to think your work is highly organized, your procedure is orderly, and you probably have the venipuncture procedure memorized. You may not, but they're entitled to think so.
They're also entitled to think the laboratory is impeccably neat, the equipment and supplies are tidy, and the quality of work done on the specimen you're about to collect is highly detailed. It's only logical for patients to assume the lab is as orderly as your tray.
What do patients conclude when they see your drawing station? Are the supplies scattered? Are the floors dirty or flecked with blood? Is there an odor? Are the walls a chaos of notes, posters, and clutter? Are you or your coworkers loitering there?
If so, the impression a patient receives is that the laboratory is equally disorganized and disengaged. How much confidence are they entitled to about the caliber of work done on the samples drawn in chaos? None.
But if your draw stations are clean and neat, the walls are tastefully adorned, the lighting is good and there is not offending odor or malingerers, the patient is entitled to feel confident the condition of the lab is just as impressive.

Spending ten minutes to tidy up your tray or draw station can change your next patient's impression and confidence immensely. Take a look at both as if you were a patient seeing it for the first time. Change those things that reflect poorly on you and the lab you serve. Image is everything, especially in healthcare.

Chances are you are not a sloppy person. Nor are you disorganized, scatterbrained, or unkempt. So if your phlebotomy tray or draw station is sending a message that you are, you are allowing yourself to be misrepresented, and for your patient to be misled by an impression that isn't true about you at all. His opinion matters, even though he's a stranger. He likely has a choice where to go for his blood work. If you make your work areas reflect the real you, you'll see him again. If not, it's likely you won't. Make him want to come back. He's why you're still able to work there.

Image is everything. What image do you project?
This Month in Phlebotomy Today
Here's what subscribers to Phlebotomy Today, the Center for Phlebotomy Education's paid-subscription newsletter currently in its 15th year of publication, are reading about this month:
Feature Articles

Studies Prove Connection Between Education and Sample Quality
Limits to Blood-Draw Volume for Pediatrics

Phlebotomy Phorum

Playing it Safe

Collection from IV

Phlebotomy in the News

Tip of the Month

Are You Too Organized?

CE Questions

(Institutional Version Only)
Buy this issue for only $9.95.
For subscription rates and to subscribe to Phlebotomy Today, click here.
Featured FAQ
Are Platelets Activated by Vigorous Mixing?
Question
We've been told that vigorous shaking can activate platelets. Will activation increase or decrease platelet counts?
Answer
You are correct that excessive mixing can activate platelets. Once activated, platelets may clump and cause erroneous readings and instrumentation problems. If not detected, clumped platelets can lead to falsely lower results; clumped platelets are likely to be counted as artifact, white cells, or red blood cells, not platelets. Most modern hematology instruments are capable of flagging platelet results in problem specimens. But don't rely on instrumentation to negate the effect on every specimen.
Each month, PT-STAT! will publish an excerpt from "Blood Specimen Collection FAQs. For a preview and for information on obtaining your copy, visit http://www.phlebotomy.com/product/8225.cpe.
Survey Says
Wings of a Butterfly
This month's survey question: Last month we asked if respondents let go of the wings of a butterfly set after inserting them, and if their facility has a policy on whether or not it's acceptable?
Some comments:
It's crazy to let go!!

Gives me goosebumps every time I see this happen!

Only if I use tape to hold secure.

Once you see the flash you can let go and proceed to fill your tubes.

Better define "let go" - release to hold flat on the patient YES if they were folded.

"Let go" completely no.....

I am afraid the patient may move and the butterfly will drop out of the arm.

I anchor the wings to the skin with leukopore tape maintaining the angle it was inserted ( around 5 degrees at most).

I hold my wings flat and don't hold them up together. I find that if I hold them up and I am looking for my return, it takes my eyes off the needle. With my wings flat

I have a better visual of my return without taking my eye off the needle. But I always hold my wing and never take my hand off of it.

I have more control of my needle when I hold the wings.

Only if the needle is in the vein correctly.

I want to keep control of the butterfly.

I do as long as the patient isn't moving around and I have a nice stable venipuncture site.

Yes, I have to let go if I am using a syringe. That's why I dislike using them so much. I DON'T like the fact that this allows the needle to "move" (and possibly come out) in the vein.

Normally, not for quick draws (a tube or two) but for longer draws (ie blood cultures and other tubes) I let them go, but tape them down freeing up my hands to change multiple tubes easier.

I have seen patients move and cause the needle to pull out of the vein, when someone was not holding it in place!
We also asked respondents if their facility has any policy one way or another.
Ninety-three percent indicated there was no policy while seven percent said a policy on holdin butterflies throughout the procedure is in place.
The CLSI venipuncture standard makes no mention of how butterfly sets should be used, but instructions for use (IFO) inserts from manufacturers suggest the device should be secured throughout the procedure. Holding the device at the wings is one way to meet this requirement; taping the device to the patient's skin is another. However, taping a butterfly set to the patient may disrupt its placement in the process.
This month's survey: If you had the authority, how many of your coworkers would you like to fire today and why? How many would you like to give a raise or promotion?If you had the authority, would you give your immediate supervisor a promotion, raise, demotion, or termination?
What Should We Do?
What Should We Do? gives you the opportunity to ask our team of technical experts for advice on your most pressing phlebotomy challenges. Whether technical or management in nature, we'll carefully consider solutions and suggestions based on the industry's best practices so that you and those in other facilities with the same problem can benefit, all the while maintaining your facility's anonymity. What Should We Do? is your opportunity to ask us for suggestions on the best way to handle your real-life dilemmas.
This Month's Case Study
Hostility Toward New-Hires
One reader writes:
We have a group of new laboratorians who were put in with others who have worked together for a long time. The new hires are treated very rudely by the established employees and not given much support. When the established staff must do their own work and are asked to assist the new ones, there is much swearing, fit throwing, etc. Where does one go when the new supervisor turns a blind eye to such hostility?
Our Response
What you have is what's called a "rat pack." Your employer has hired a solid new pool of employees, but the rat pack feels threatened and tries to run them off. We've seen this time and time again with our own students going to clinicals, but it happens with new hires too frequently as well.
Here's how this will play out unless someone with authority steps up. The new hires, fresh with optimism, new ideas, energy and potential, will soon become frustrated, discouraged, and disillusioned by the way the rat pack is being allowed to treat them. They may complain, but will ultimately take their gifts to another employer, and the rat pack wins. The shunned employees find a fertile working environment elsewhere and the old guard gets to continue doing things the same way they always used to.
This is a death spiral for laboratory morale. Eagles don't want to fly with turkeys and thoroughbreds don't want to run with donkeys. Unless something is done, your staff will never reach their potential, your lab will never appeal to high-caliber personnel, and the dollars wasted to train new employees who won't last will continue to drain away your lab's resources.
What needs to happen here is for the manager to manage. Someone with authority needs to have the backbone to stand up to the rat pack, draw a line in the sand, and put them on notice that not even a whiff of hostility will be tolerated. It may not be that the laboratory management lacks a spine, but lacks the skills to manage out hostility. He/she should consider coming to the next Phlebotomy Supervisor's Boot Camp where we empower managers with the ability to deal with rat packs and other destructive elements in the lab workforce.
Each month, our "What Should We Do?" panel of experts collaborates on a response to one of the many compelling problems submitted by our readers. Panelists include:
Dennis J. Ernst
MT(ASCP)
Catherine Ernst
RN, PBT(ASCP)
Lisa Steinam,
PBT(ASCP)
Got a challenging phlebotomy situation or work-related question?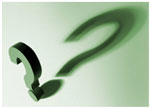 Email us your submission at WSWD@phlebotomy.com and you just might see it as a future case study. (Names and identifiers will be removed to assure anonymity.)
Notice: Do not respond to this e-newsletter.
Responding to the email address from which this newsletter is sent will result in the deletion of your address from our mailing list. If you would like to send an email to the editor, send it to phlebotomy@phlebotomy.com.
---