July, 2012
---
Feel free to forward this newsletter to a friend!
If this issue was forwarded to you from a friend, subscribe here.
Journal Roundup, Part 2:
New Studies on Phlebotomy
This month, Phlebotomy Today—STAT! continues its roundup of recent publications appearing in the literature pertaining to blood specimen collection. To keep you up to date, we've corralled several new articles and studies on preanalytical processes, including causes of falsely elevated potassium results, specimen rejection rates, and pediatric pain management.
Elevated potassium values from an outreach clinic
An investigation conducted by the Clinical Chemistry Laboratory (CCL), University of Chicago Medical Center (UCMC), into possible falsely elevated potassium results at an offsite satellite clinic has shown pneumatic tube transport to be a contributor. At the offsite location, potassiums and chemistry profiles were drawn in heparinized plasma separator tubes (PST), centrifuged, and transported to the testing laboratory within several hours by courier. Similar samples collected onsite at UCMC were sent uncentrifuged via a pneumatic tube system. Comparative potassium results for samples collected simultaneously using PST and SST at the offsite clinics also led to the conclusion that serum is the preferred sample type.
http://www.ncbi.nlm.nih.gov/pubmed/22698439
Falsely elevated potassium: a patient case study
BMJ Case Reports presents a case of falsely elevated potassium results in a patient with chronic lymphocytic leukemia. Although pseudohyperkalemia is commonly caused by hemolysis, authors present a situation where falsely elevated potassium values were due to the destruction of white blood cells during phlebotomy.
http://www.ncbi.nlm.nih.gov/pubmed/22665715
Relieving pediatric venipuncture pain
A study appearing in Pediatric Emergency Care compared a reusable device that combines cold and vibration to the standard care for pain relief provided to pediatric patients undergoing venipuncture. Eighty-one patients ranging in age from 4- to 18-years-old received either the cold vibration device or standard care, the latter of which was primarily the application of a vapocoolant spray. Researchers concluded that the cold vibration device decreased venipuncture pain significantly more than standard care, and without compromising the success of the venipuncture.
http://www.ncbi.nlm.nih.gov/pubmed/22134226
Hemolysis and pneumatic tube delivery
The effects of pneumatic tube system (PTS) transport on routine hematology and coagulation samples was the focus of a study conducted at Dicle University Hospital, which has the longest pneumatic tube system in Turkey. Blood samples collected in three different areas within the hospital and an emergency department were delivered to the laboratory by either PTS or courier. Samples sent by PTS were transported at different rates and over varying distances. The findings showed that the rate of hemolysis in PTS transported samples is dependent of the system's length and speed of transit, and may seriously alter test results.
http://www.ncbi.nlm.nih.gov/pubmed/22467320
Frequency of nerve injuries from venipuncture
A study appearing in the International Journal of Clinical Practice found that of 313 healthcare-induced nerve injuries experienced by New Zealand patients, 8.3% occurred during venipunctures.
http://www.ncbi.nlm.nih.gov/pubmed/22332997
Iron reduction by phlebotomy and its impact on metabolic syndrome
The results of clinical trial published in the May 2012 issue of BMC Medical found that in patients with metabolic syndrome (METS), a phlebotomy-induced reduction of the body's iron stores lowered blood pressure and resulted in improved cardiovascular risk and glycemic control. Researchers concluded that blood donation may have beneficial effects for individuals with METS.
http://www.ncbi.nlm.nih.gov/pubmed/22647517
Specimen rejection rates at an Indian oncology center
Identifying the common causes for sample rejection was the aim of a study conducted by the laboratory diagnostic services of a tertiary care oncology center in Navi Mumbai, India. A review of 32,548 samples received during a nine-month period in 2011 revealed a specimen rejection rate of 0.54%. For hematology and biochemistry samples, the top reasons for rejection were specimen clotted (51.2%), improper labeling (14.5%), and hemolysis (11.5%). For microbiology, labeling errors, use of wrong collection containers, unacceptable specimen source, and delayed transit time each accounted for 18.2% of specimens rejected.
http://www.ncbi.nlm.nih.gov/pubmed/22507083
The Dark Side of Phlebotomy
Editor's note: the following is an actual, unedited letter from a student to her phlebotomy school instructor. The names have been changed to maintain the author's anonymity.
Monday morning Ricardo gave me a tour of the lab and went over all the important information. He said he would have one of the girls take me on the floor. He forgot about me and left me standing in the lab receiving area for over 3 hours. When he came back, he even admitted he forgot about me. It would have been fine had the man in receiving explained the receiving part to me while I waited, but he said he doesn't know how to tell me what to do.
In the process of waiting for Ricardo, one of the men in the lab was bragging about how he couldn't wait to get off so he could "smoke a blunt." I eventually went upstairs with two other phlebotomists and just shadowed them for the rest of the day. I noticed neither of them washed their hands before or after a stick. One of them told me she always takes more blood than needed and doesn't follow the order of draw. She said it doesn't really matter because her specimens never get rejected. I observed her not using the correct order every time because she wanted to fill the tube she really needed first and then fill the others just in case. Once she had to go help in outpatient because the other phlebotomist needed help holding a kid down. She said they always call her because "I don't really like kids."
On Day Two, I watched as several elderly patients screamed out in pain while the phlebotomist probed for veins from side to side, and sticking them over and over. None of the tubes get inverted and there are a lot of re-sticks because of hemolysis. One lady even asked "why do some of you come in here and just jab [the needle] in there like you don't even care," then she began crying.
I felt lower than low. There was no compassion at all. She also said "I'm calling my doctor and I am getting out of here tomorrow and never coming back to this hospital again." Once we were outside the room, the phlebotomist said, "I just hate it when they moan and complain the whole time. They're so dramatic."
I witnessed a phlebotomist and a nurse almost get into it in front of the patient and their guests. Later, the phlebotomist called the patient hateful and mean and the nurse the b-word.
One of the phlebotomists, I'm not sure what her name was, was talking so bad about the lab—right in the middle of the hallway right outside of patients rooms. Every phlebotomist I was with had their phones out and using them constantly right out in the open. I overheard some phlebotomists talking about a student from another school, saying how she thinks she knows everything. Then they talked about another phlebotomist that no one likes or wants to work with and how she's supposedly banned from a lot of the floors because the nurses don't want her on their unit. They are all so negative and constantly talking about each other, the patients and the nurses. They said the nurses are "witchy."
This just isn't the environment I want to put myself into. How they treat their patients and each other is just ridiculous. I cannot be a part of anyone getting hurt or treated badly.
Sincerely,
[name withheld]
The letter above reveals one student's experiences on the front lines of phlebotomy. Disturbed? We're mortified.
As outrageous as her observations are, we wonder how pervasive such inappropriate and unacceptable practices really are for any healthcare professional who draws blood samples.
Have you experienced techniques, practices and behaviors that should never happen? Have you ever been asked to do something you knew was against the standards, facility policy, or proper protocol? If so, we'd love to hear your story. We're not interested in your name or facility affiliation, just your story.
Complete our anonymous survey about questionable practices you may have experienced. Depending on the responses, we may share them with our readers in a future issue of Phlebotomy Today or Phlebotomy Today-STAT! or otherwise use them for educational purposes. No names, no identifiers, just your story.
Advertisement
New DenLine Protection Plus® Style DL147 Splash-Resistant Jacket for phlebotomy and specimen collection.
Assists with employee protection to meet OSHA, offers the breathability and comfort of cotton, priced half the lifetime cost of cotton/polyester. Highly stain resistant (blood, urine, bleach, reagents, etc.), antistatic material.
Visit www.denlineuniforms.com for specs and information.
Call DenLine Customer Service 800-336-5463 for Special Introductory Offer on orders placed by July 27, available only to readers of this ad. Mention Promotion #2012-A when calling.
Featured Product
NEW CE Offering!

To the Point® Volume 5 Download
This month, the Center for Phlebotomy Education announces the release of Volume 5 in its popular To the Point® CE library of downloads. Volume 5 is a single PDF containing five articles on a variety of phlebotomy topics with corresponding test questions. Articles in Volume 5 include:
Difficult Draws
When Professionals Aren't: Behaviors that Create Bad Impressions
Pediatric Pointers
Drawing Under Special Conditions
The Order of Draw
The To the Point® series provides two affordable continuing education options: 1) for managers to implement in-house, and 2) for individual phlebotomists and other healthcare professionals who draw blood samples to meet their CE requirements by obtaining formal P.A.C.E.® credit.* For in-house use, managers/instructors distribute the lesson and quiz, then grade their staff/student's answers as an internal education exercise.
Illustrated and highly researched, all material provided is current and consistent with the latest CLSI standards and OSHA guidelines.
*To earn 3.0 contact hours of P.A.C.E.® credit, individuals should purchase the P.A.C.E.® version of the download, read all five articles, record their answers to the test questions and lesson evaluation, and submit the completed form to us for processing. A test score of 70% or higher is required.
This Month in Phlebotomy Today
Here's what subscribers to Phlebotomy Today, the Center for Phlebotomy Education's paid-subscription newsletter currently in its 13th year of publication, are reading about this month:
Feature Article

Are Inspectors Overlooking the Pre-Analytical Process?

Phlebotomy in the News

A round-up of articles on phlebotomy and phlebotomists who made Internet headlines in June including these stories:

Court Rules Against Phlebotomist's Claim of Wrongful Termination

New Initiative Assigns Safety Scores to Hospitals

London Hospital Denies Allegations of Poor Phlebotomy Practices

New CMS Survey Tool to include OSHA Elements

Researchers Call for Better Labeling on Alcohol Prep Pads

Safety Essentials

Sharps Container Disposal

Tip of the Month

The $56,000 Question

CE Questions

(Institutional Version Only)
Buy this issue for only $9.95.
For subscription rates and to subscribe to Phlebotomy Today, click here. The current month's issue will be emailed to you immediately upon subscribing.
On a Personal Note...
Recently, I unplugged from the world to watch barges go up and down the Ohio river. Really. You should try it.
If you have a moment, follow me...
Featured FAQ
Phlebotomy and IVs
Question
What do the standards say about drawing blood from an arm being infused?
Answer
According to CLSI, draws to arms with infusing IVs should be avoided. If not possible, have the nurse shut off the IV for 2 minutes, tighten up a tourniquet below the IV, and draw below the tourniquet. Complete the collection and notify the nurse that the draw is complete. Document the venipuncture was on the same arm as an active IV. Many texts advise a 5 cc discard. Draws above an IV are not recommended as analytes infusing can contaminate the specimen, even when the IV has been temporarily shut off.
If there is no other option than to draw above an IV, follow the same protocol as for drawing below the IV. Consideration must be given to testing for analytes that were being infused, and the specimen must be labeled as being drawn above a temporarily discontinued IV. Documentation as such should accompany the test report so that the physician can accurately interpret the results.
Each month, PT-STAT! will publish one of the hundreds of phlebotomy FAQs in the growing database of questions and answers available in Phlebotomy Central, the members-only section of the Center for Phlebotomy Education's website. For information on joining Phlebotomy Central, click here.
Survey Says
Phlebotomy Proficiency
Last month, visitors to our website and Facebook page shared their methods and resources to keep themselves current and proficient in drawing blood samples. The top resource named was newsletters at 71%, followed by article downloads (60%), and in-services (49%). Other resources and methods included the Internet, CLSI's venipuncture standard (H3-A6), and annual direct observation. The complete ranking of resources used is summarized in Chart 1. Note: Because survey participants could provide more than one answer, the response total exceeds 100%.
Chart 1. Resources and Methods Used for Phlebotomy Education and Proficiency
Sample Comments:
"My employer doesn't seem to care if anyone is proficient, as long as the blood gets drawn by someone who is nice as 'pie.' Makes our surveys look good. She also doesn't care about analytical errors as long as the blood is not hemolyzed. I feel many analytes are being reported incorrectly because of this."
"Our hospital just figures that if you show up and get the blood samples ordered you are all good."
"We have to pay for our CEs."
"Nobody at our hospital really cares that we increase knowledge or keep up competency. Really a shame. Even though there is a 'reasonableness' about how we 'stick', etc., the nurses and the lab expect us to 'stick until we get blood' as one nurse told me."
"I use web-based modules but would really like some in-services that our hospital does NOT provide."
"If I were the manager, I would do more to help our phlebotomists learn more, take more pride in their skills, and encourage them to feel better about themselves and their profession."
Twenty-three percent of respondents indicated their employer pays for the resources they need to maintain phlebotomy proficiency, while 29% stated that it is up to them to cover the cost. Approximately half (49%) responded that they and their employer share the cost. When asked how much per year they spend out of their own pocket to keep current, responses from survey participants ranged from zero to $500.
This month's survey question
Do you follow the one-minute rule for tourniquet application?
Last Month on Facebook
During the month of June, fans and visitors to our Facebook page shared their thoughts on the following topics:
Removing the fingertip from your glove
Provoking a nerve during a venipuncture
Vein illuminators
Managing the risk when drawing combative patients
Looking for an online community to post questions or to simply satisfy your desire for phlebotomy talk between newsletter issues? Visit and "Like" our Facebook page and you'll never miss out on another discussion or one of our special Facebook offers. Your peers need your input, and you need theirs. www.facebook.com/CPEInc
What Should We Do?
What Should We Do? gives you the opportunity to ask our team of technical experts for advice on your most pressing phlebotomy challenges. Whether technical or management in nature, we'll carefully consider solutions and suggestions based on the industry's best practices so that you and those in other facilities with the same problem can benefit, all the while maintaining your facility's anonymity. What Should We Do? is your opportunity to ask us for suggestions on the best way to handle your real-life dilemmas.
This Month's Case Study
Hot Under the Collar
One reader writes
I work at a hospital where we have to wear long lab coats when we are on the floor and in the lab. It gets really hot in the hospital and in patient rooms at times. I understand they keep us from being exposed to fluids. But no one else in the hospital has to wear lab coats (i.e., RNs, respiratory, nurse's aides, x-ray techs) although they are exposed to the same things we are. Is any information out there stating the reason for lab coats?
Our Response
The decision to require lab coats as personal protective equipment (PPE) ultimately rests with your employer, and is driven by OSHA's Bloodborne Pathogens standard. Your employer must evaluate the task and the type of exposure expected and, based on the determination, select the "appropriate" PPE in accordance with paragraph (d)(3)(i). For example, laboratory coats or gowns with long sleeves must be used for procedures in which exposure of the forearm to blood or other potentially infectious material is reasonably anticipated to occur.
Can blood spatter be reasonably anticipated during routine blood collection procedures? Splatter beyond the wrist area has been widely reported. OSHA consultants maintain that specimen collection personnel must wear protective clothing when processing blood samples as well. It all goes back to your employer's assessment of the risks associated with the duties you perform.
When a procedure warrants their use, lab coats must be kept closed in the front. Healthcare workers who think they're complying with the standards just by simply wearing a coat and leaving it open in the front for comfort and ventilation are not using the garment properly. Those with a breathability rating of at least 15.4 cubic feet per minute provide comfortable circulation.
If you believe there are inconsistencies across department lines in the assignment and use of PPE by hospital staff performing similar duties, it's worth discussing with your supervisor and/or Safety Officer. Should an OSHA inspector visit your facility, he/she may ask about this as well.
Bibliography
OSHA. Occupational exposure to bloodborne pathogens. Final rule. (1991) 29 CFR 1910.1030. Link.
Accessed 6/22/12.
Ernst D. Collection Protection. To the Point® articles in phlebotomy. Center for Phlebotomy Education. Corydon, IN.
Got a challenging phlebotomy situation or work-related question?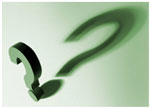 Email us your submission at WSWD@phlebotomy.com and you just might see it as a future case study. (Names and identifiers will be removed to assure anonymity.)
Notice: Do not respond to this e-newsletter.
Responding to the email address from which this newsletter is sent will result in the deletion of your address from our mailing list. If you would like to send an email to the editor, send it to phlebotomy@phlebotomy.com.
---