July, 2013
---
Feel free to forward this newsletter to a friend!
If this issue was forwarded to you from a friend, subscribe here.
How to Commit Professional Suicide
Phlebotomists face increasing pressure to maintain their positions in today's rapidly changing job market. Laboratories are merging, hospitals are consolidating, budgets are shrinking, and vacated positions are often going unfilled in a nationwide effort to do more with less. Collectors who feel the need to be victims of these trends, however, can put their names on the list of those employees that administrators would most like to eliminate by following a few simple rules. Obey them routinely, and your career as a healthcare professional will soon be put to rest.
Present problems, not solutions. Bring as many problems to light in the course of a day as possible. If you can't find problems, either cause them to happen, or make them up. But when you present them, don't propose solutions, this will ruin the effect.
Report out inaccurate results. If you're doing bedside testing, deviate from the procedure, ignore calibration checks, report physician alert values without confirmation, forget about quality control, and put decimals points wherever you think they belong.
Be obnoxious. Don't get along with anyone and make life miserable for all those you come in contact with.
Wreak havoc. Make it your goal to reduce at least one person to tears every day. Be especially rude to doctors and anyone who walks into your department.
Make "It's not my job" your motto. In fact, convince yourself that nothing is your job and that everything you are supposed to do should be done by someone else. Do this long enough and soon everything will be.
Gossip. Embellishing anyone's life with a little home-brewed fiction will make others eager for you to be put out to pasture, but spreading especially juicy tidbits about your supervisor will get you there faster.
It's not hard to commit professional suicide. Deploy these clever tactics frequently and you will soon be able to tell your friends and family those seven words that you will so richly deserve to say: "I used to work in healthcare."
Featured Product
To the Point® pdf articles
To the Point® is a library of download articles offered by the Center for Phlebotomy Education covering many aspects of blood specimen collection including technique, safety, difficult draws, preanalytical errors, and more. Highly researched and extensively referenced, each To the Point article provides the most current information available to all who perform, supervise and teach blood collection procedures. All articles are current with CLSI standards and OSHA guidelines.
The To the Point library consists of 17 individual documents in pdf format, each between 4–27 pages in length and are available by download only. A partial list of titles in the library includes:
Eight Questions Everyone Who Draws Blood MUST Answer Correctly;
What Every Phlebotomist MUST Know about Hand Hygiene;
How to Become a Better Phlebotomist, Parts I & II);
Drawing Under Special Conditions;
What Every Phlebotomist MUST Know!;
Preanalytical Errors (Parts I, II & III);
When Professionals Aren't: Behaviors that Create Bad Impressions;
How Phlebotomists Can Alter Potassium Results;
Ergonomics from the Phlebotomists's Perspective.
Click here for more information and to view the entire library of To the Point articles.
This Month in Phlebotomy Today
Here's what subscribers to Phlebotomy Today, the Center for Phlebotomy Education's paid-subscription newsletter currently in its 14th year of publication, are reading about this month:
Feature Articles

Trace Elements and the Order of Draw

Research Summary

Hemolysis & IV Starts

Phlebotomy on the Web

A round-up of some of the more bizarre phlebotomy trivia we've unearthed.

Playing it Safe

Is using tourniquets more than once an OSHA violation?

Tip of the Month

Bug Bombs

CE Questions

(Institutional Version Only)
Buy this issue for only $9.95.
For subscription rates and to subscribe to Phlebotomy Today, click here.
Featured FAQ
Arterial Versus Venous Blood
Question
I just found out some of our people are performing arterial sticks instead of venipunctures for routine labs. They say it is easier to get blood from an arterial stick, so there's no delay in the collection process. Is this an acceptable practice?
Answer
Yikes! Performing an arterial stick for routine labs is not appropriate. It subjects the patient to unnecessary risk, and goes against the CLSI standards. There are legal consequences here, so bring your risk manager into the discussion.
Should something go wrong during the arterial stick (a nerve is pierced, inadequate pressure is applied and hemorrhaging occurs that exerts pressure on the nerves leading to permanent injury, etc.) your facility won't have a leg to stand on. All these injuries have occurred in the past from arterial sticks and have led to litigation. If the collector is performing a brachial puncture instead of a radial, it's even worse. Two median nerves pass right along side of the brachial and can easily be pierced. Because infants can't convey the shooting pain sensation that adults can to indicate nerve penetration, the collector may continue to probe.
In the CLSI standard, it explicitly states that arterial sticks are not to be considered a substitute for venipuncture. Common sense should tell us that it's not a substitute for skin punctures, either. Cite the standard. It should give you some muscle to beef up your own blood collection policies.
Additionally, there are clinically significant differences between arterial and venous blood.1,2 Packed cell volume, lactic acid, ammonia, alcohol, plasma chloride and glucose all vary. It's a bad idea all around.
References
CLSI Procedures for the Collection of Arterial Blood Specimens; Approved Standard, Fourth Edition, H11-A4 Wayne, PA, 2004.
Garza D, Becan-McBride K. Phlebotomy Handbook. 7th Ed. Upper Saddle River, NJ Prentice Hall; 2005.
Survey Says
Single-Use Tourniquets
In April of 2008, we reported on our survey asking readers if their facility has adopted a single-use policy for tourniquets. Two-thirds (67%) said they hadn't. We wondered if the years since have brought about any change in policy, so we asked the same question again last month.
Indeed it has.
Responses totaled 134 with a complete flip in the statistics. This time, 63 percent of those responding indicated they work in a facility that has a single-use policy for tourniquets. Comments include:
There are several people who use the latex drain for a tourniquet, although we are supposed to use latex free equipment.
Single-use for patients in isolation. Tourniquets are re-used on other patients, disinfected at end of each shift.
Phlebotomy does not, unless visibly soiled. However, IV Start kits each have one, so usually the RN's use per single patient.
Wipe with cleaner after each patient
If a tourniquet becomes visibly contaminated, it is discarded. If it is dropped on the floor, it is discarded. If the patient has flaking skin or open sores, the tourniquet is discarded after the venipuncture.
after drawing known MRSA patients they are disopsed of.
may be reused if not visibly soiled or have not come into contact with broken skin
Only if the patient is a known MRSA or VRE + or has a visible skin issue do we use disposables
Our lab wipes them down with Super Sani-Wipe between each use.
In the outpatient lab, single use only and wipe down chair in between each patient.
It has been estimated 98,000 deaths are attributed to hospital-acquired (nosocomial) infections in the U.S. No statistics attempt to attribute a percentage due to repeat tourniquet use. In 2007, the Journal of Hospital Infection reported 25% of tourniquets were contaminated with MRSA after one day's use. Poor hand hygiene between patients was cited as a contributing factor. The same journal earlier reported the results of a survey on tourniquets in the United Kingdom. The authors of the 2001 study reported the average tourniquet was kept in use for nearly two years.
In our non-scientific survey, we asked a follow-up question to those who indicated they reuse tourniquets. We wanted to know, on average, how frequently they discard tourniquets used on multiple patients. The responses give is reason to be concerned.
Comments include:
once a month or when soiled, We usually draw about 20-30 patients a month
Tourniquets are discarded if the mechanism falters or they become stained or worn.
When visibly soiled or if patient has skin issues like rashes
every week or before if soiled.
When it is visibly soiled or doesn't perform as well
discard after isolation pts, if visibly dirty, and if it falls on the floor
tourniquets are being washed every few days
When they are visibly soiled they are disposed of.
I use 2 so I can wipe one with germicide wipes after every 10 patients and allow it time to air dry
I work in a hospital, on the floor we are to use our best judgment. Outpatient is single use.
Cost is often a significant factor for facilities considering the transition. Some facilities lessen the impact by assigning a tourniquet to each patient upon admission, which will be kept in their room for use on that particular patient exclusively. However, without proper hand hygiene, phlebotomists can quickly contaminate them, negating the benefit.
We also asked what type of tourniquet was in use where they worked. The majority said nitrile (60%) followed by latex (15%), elastic fabric (13%) and vinyl (11%).
This month's survey question: If someone were to send you or hand you filled blood collection tubes and labels (unattached), under what circumstances would you label them?
Last Month on Facebook
During the month of March, fans and visitors to our Facebook page shared their thoughts on the following topics:
Phlebotomy membership organizations around the world
Healthcare professionals who walk around with their scrubs dragging on the ground
Single-use tourniquets
Canadian phlebotomy standards
Looking for an online community to post questions or to simply satisfy your desire for phlebotomy talk between newsletter issues? Visit and "Like" our Facebook page and you'll never miss out on another discussion or one of our special Facebook offers. Your peers need your input, and you need theirs. www.facebook.com/CPEInc
What Should We Do?
What Should We Do? gives you the opportunity to ask our team of technical experts for advice on your most pressing phlebotomy challenges. Whether technical or management in nature, we'll carefully consider solutions and suggestions based on the industry's best practices so that you and those in other facilities with the same problem can benefit, all the while maintaining your facility's anonymity. What Should We Do? is your opportunity to ask us for suggestions on the best way to handle your real-life dilemmas.
This Month's Case Study
Single-Patient Tourniquets
One reader writes:
Folks here at my new job are placing inpatient tourniquets on top of the sharps container in the room. The phlebotomists use the tourniquet set in the room only on the patient in that room. When the patient is transferred or discharged, housekeeping cleans the room and disposes of the tourniquet. Do you think that this would meet the usual infection control standards?
Our Response
The practice you describe is common, and one that many facilities are adopting with modification. Tourniquets have long been proven to transmit MRSA, VRE and a multitude of pathogens from patient to patient. While discarding tourniquets after one use it the best way to eliminate this risk, it can also be a drain on the facility's resources. Assigning each patient with their own tourniquet can be an affordable way to reduce hospital-acquired infections. Our concern is for rooms in which there are two or more patients, but only one sharps container. There would need to be other places to store tourniquets in those rooms so they remain patient-specific.
We're equally concerned about what could happen if the sharps container is not disposed of before a new patient is admitted to the room. Perhaps the best place for each patient's tourniquet is not the sharps container, but somewhere it could not be missed by those who clean the room between patients.
Bibliography
Each month, our "What Should We Do?" panel of experts collaborates on a response to one of the many compelling problems submitted by our readers. Panelists include:
Dennis J. Ernst
MT(ASCP)
Catherine Ernst
RN, PBT(ASCP)
Lisa Steinam,
PBT(ASCP)
Got a challenging phlebotomy situation or work-related question?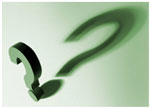 Email us your submission at WSWD@phlebotomy.com and you just might see it as a future case study. (Names and identifiers will be removed to assure anonymity.)
Notice: Do not respond to this e-newsletter.
Responding to the email address from which this newsletter is sent will result in the deletion of your address from our mailing list. If you would like to send an email to the editor, send it to phlebotomy@phlebotomy.com.
---