July, 2014
---
Feel free to forward this newsletter to a friend!
If this issue was forwarded to you from a friend, subscribe here.
Cost of Poor Sample Quality
A study published in Clinical Biochemistry estimates 26 percent of all preanalytical errors have a negative impact on patient care.1 Unnecessary diagnostic testing, inappropriate treatment, unnecessarily prolonged hospital stays and patient dissatisfaction are listed as some of the negative outcomes when samples are improperly collected, handled and processed.
In addition, the avoidable costs to the healthcare facility underscore the importance of a properly trained preanalytical staff. By some estimates, preanalytical errors contribute up to 1.2 percent of a hospital's total operating expenses.2
Green SF. The cost of poor blood specimen quality and errors in preanalytical processes. Clin Biochem 2013 Sep;46(13–14):1175–9.
Kaushik N, Green S. Pre-analytical errors: their impact and how to minimize them. MLO 2014;47(5):22–6.
Dedicated Phlebotomy Team
Makes Physicians More Productive
Researchers in Australia have found physicians are more productive and satisfied with their practice when phlebotomy responsibilities are designated to a specialized healthcare team.1 Nine members of the Hampstead Rehabilitation Centre's medical staff were polled and estimated the time they spent drawing blood samples ranged from 30 minutes to 12 hours per week. Eighty-eight percent admitted blood collection had a negative impact on their working day.
However, when nurses were designated as the facility's dedicated venipuncture service, fifty-seven percent of physicians indicated they had up to five more hours per week to devote to other functions, like spending more time on patient care. Additionally, patients expressed great satisfaction with the venipuncture service. Sixty percent considered the procedure not to be painful, eighty-three percent reported the nurses obtained their sample on the first attempt, and all were complimentary about the service they received.
Nurses expressed satisfaction with the transition to performing venipunctures. They agreed fasting glucose levels were being drawn earlier, hence causing less disruption to their patients' daily schedule. All but one agreed obtaining drug levels sooner made it more likely their patients' medications would be administered at the appropriate time. Interestingly, thirty-four percent thought relieving the physicians of the venipuncture procedure had no impact on the amount of time physicians spent on patient care.
Oatey A, Stiller K. An evaluation of the level of satisfaction with a dedicated inpatient venipuncture service at a rehabilitation center. Int J Nurs Pract 2009;15(6):553–9.
"Real People" Video Strikes a Chord
Although the Center for Phlebotomy Education's YouTube.com channel has been teaching the finer points of drawing blood samples for five years, its latest addition is becoming mandatory for students and new hires around the world.
Preanalytical Errors: Real People, Real Suffering is a powerful and poignant video depicting the kinds of medical nightmares that patients suffer when the healthcare professional drawing their blood sample is not properly trained or managed. Besides its widespread popularity in the U.S. and Canada, the 6-minute clip is appealing to educators in Ireland, Kuwait, Vietnam, Qatar, Peru, Mexico, Belgium, Russia and 51 other countries.
The Center's other videos have accumulated hundreds of thousands of viewings globally in over 150 countries.
Featured Product
Easy CE Times Three
You know by now the Center for Phlebotomy Education is all about education, especially continuing education. No other agency, company, or organization offers more continuing education options on phlebotomy. If you or your facility needs affordable, high-quality CE exercises to meet facility, governmental, or certification requirements, here are the options we've created for you:
Phlebotomy CE Day—Knock out six credits in one day and have the opportunity to interact with the staff of the Center for Phlebotomy Education all at the same live event. Held in San Francisco, California on Saturday, November 15, 2014. More information. 6 P.A.C.E. CE credits for $99. Price per CE: $16.50.
To The Point® Instant Online CE Credit—Accessible online from any computer with a high-speed Internet connection, these exercises are dynamic narrated slide shows where you sit back, click, and listen. Your certificate prints out immediately upon successful completion. More information. Up to 4 P.A.C.E. CE credits for $80. Price per CE: $20.
To the Point® Downloads—This is the lowest cost per credit you'll ever find for CEs just on phlebotomy. Download these booklets in pdf format, read them, and submit your forms and we'll send you your certificate within 48 hours. More information.
Up to 18.5 P.A.C.E. CE credits for $230. Price per CE: $12.43.
More Studies Suggest
Discard Tube Unnecessary
The myth that tissue thromboplastin alters coagulation test results seems to have been completely debunked.
Until 1998, the conventional thinking was when the needle passes through the skin into the vein, it picks up enough tissue fluid (which contains tissue thromboplastin, a clotting factor) to interfere with coagulation tests. It had never been proven, but protimes, activated partial thromboplastin times (aPTT), and special factor assays were felt to be at risk. Therefore, if the coag tube was the first or only tube filled, adding a discard tube to the order of draw prior to the citrate tube was widely adopted as a way to clear any thromboplastin from the needle.
By the time the Clinical and Laboratory Standards Institute (CLSI, formerly NCCLS) published its revision to the coagulation standard (H21) in 1998, many studies had been published disproving tissue thromboplastin, if it even accumulates in the needle, had any affect on protime or aPTT results. However, special factor assays had not been included in those studies prompting CLSI to suggest a discard tube may still be prudent when specialized coagulation testing is requested.
Fast forward to 2007. Researchers in Turkey drew two sodium citrate tubes consecutively and tested a wide variety of coagulation assays.1 They found no significant difference in the results between the first tube drawn, which is the tube most susceptible to tissue thromboplastin contamination, and the second tube. Two studies published in 2010 came to the same conclusion.2,3 (It should be noted that all three studies stored the separated plasma at -70°C prior to testing. Most laboratories test samples immediately.)
It would be presumptuous to conclude CLSI's next coagulation standard will no longer recommend discard tubes prior to drawing special factor assays, but the evidence seems to be building a convincing case.
Of course, whenever drawing blood through a winged or wingless blood collection device (butterfly), a discard tube is recommended to remove the air in the tubing of the collection set and prevent underfilling. The discard tube can be a plain, non-additive tube or another citrate tube. Anything else can lead to additive carryover and alter results. Filling the discard tube is not required.
References
Raijmakers MTM, Menting CHF, Vader HL, et al. Collection of blood specimens by venipuncture for plasma-based coagulation assays: necessity of a discard tube. Am J Clin Pathol 2010;133:331–335.
Smock KJ, Crist RA, Hansen SJ, Rodgers GM, Lehman CM. Discard tubes are not necessary when drawing samples for specialized coagulation testing. Blood Coagul Fibrinolysis 2010 Apr;21(3):279–82.
Serin E, Bugdayci G. Effect of Tube Filling Order on Specific Coagulation Parameters in Healthy Subjects. Lab Med 2007;38:556–8.
This Month in Phlebotomy Today
Here's what subscribers to Phlebotomy Today, the Center for Phlebotomy Education's paid-subscription newsletter currently in its 15th year of publication, are reading about this month:
Feature Articles

What "World-Class" Looks Like
Tips and Tricks of the Trade

Playing it Safe

Used Tube Holder in Regular Garbage

Phlebotomy in the News

A round-up of articles on phlebotomy and phlebotomists who made Internet headlines in December including these stories:

Phlebotomy Going to the Dogs

Federal Judge Rules Blood Draw Was Unreasonable and Unsanitary

Tip of the Month

Just Say "No!"

CE Questions

(Institutional Version Only)
Buy this issue for only $9.95.
For subscription rates and to subscribe to Phlebotomy Today, click here.
Featured FAQ
CBCs from Heparinized Syringes
Question
When our neonatal nurses draw blood for CBCs, sometimes they perform arterial punctures. They use heparinized syringes and then transfer the blood to EDTA tubes. Are there any adverse consequences to the results when the two anticoagulants are mixed? What do other places do?
Answer
There are a couple problems here. First, what you described wreaks havoc with the CBC and needs to be discontinued. One should never mix anticoagulants. Heparin is not a suitable anticoagulant for a CBC and the practice is likely altering test results. The problem with mixing anticoagulants is that it's impossible for the laboratory to know the specimen contains heparin. Therefore, the lab releases results that may have been compromised without ever knowing the specimen has been adulterated. It's one of the many "hidden" errors that can never be detected by the laboratory and shows up as inaccurate results. Patients may then be treated and managed according to blood levels that may not reflect their actual physiology.
The other problem here is in performing arterial punctures for routine lab work. The myth is that "blood is blood" no matter where you get it, but in actuality, arterial specimens don't compare with venous specimens for many tests. When the laboratory reports a CBC, the lab report includes a normal range for comparison, which is established from venous specimens. So when you submit an arterial specimen for a CBC, the physician is not comparing apples to apples. At the very least, there should be documentation on the report alerting the physician the results are from an arterial specimen.
But simply appending that comment with the result doesn't put you in compliance with the standards. According the venipuncture standard published by the Clinical and Laboratory Standards Institute, arterial punctures are not to be considered as an alternative to venipuncture for difficult draws. So by performing arterial punctures for routine labs, the nurses are operating beneath the standard of care. This becomes important should the patient be injured during the draw or be treated inappropriately because of results obtained by arterial specimens. So it's a risk management issue as well as a test-result-accuracy issue.
Each month, PT-STAT! will publish an excerpt from "Blood Specimen Collection FAQs. For a preview and for information on obtaining your copy, visit http://www.phlebotomy.com/product/8225.cpe.
Survey Says
You're Fired!
This month's survey question: We thought it would be interesting if we empowered readers to fire, promote, or give a raise to their coworkers and superiors. We were right.
If you had the authority, how many of your coworkers (not subordinates or superiors) would you like to fire today and why?
Of those who participated in the survey, thirty-five percent would fire less than five of their coworkers. Seven percent wouldn't fire any. Ten percent would fire five or more. Here are some of their comments:
Just one. The person thinks that if things don't go their way they'll just decide that they don't feel good and go home sick.

[I would fire] the ones that feel phlebotomy is just sticking the patient and have no need to learn anything more of the profession and it's updates or even what type of test they are drawing for. They do not desire for anything more and ask the same questions over and over about their job, even after many years.

One. She likes to create drama by talking about other coworkers and she likes to bully the new phlebs. Plus she will sit in the lab while work is generated and then pass it off to others instead of getting it herself.

One person. She is toxic to our work place. She has caused unacceptable distress to many co-workers with her manner and cruelty. She's had disciplinary action taken against her and complaints made, but is still employed. She also affected me to the point I was close to a break down and resigned. [I went back but] she is still difficult to work with.

Two. Neither of these phlebotomist are conscientious. They don't care how the job gets done or who does it. The less they do the better. Somewhere along the way these 2 decided that they wanted to do the tech's job. Not their own. They are not team players. This is a job to them, not a career. They are not dependable or consistent with their work ethic.

[I would fire] about five of them. They don't follow policies and procedures. They're indifferent to the patient. Not focusing on them but talking to each other.

It would be two. One is a bully and the other one consistently makes the same mistakes over and over again.

We have recently had a lot of changes and I am currently extremely happy with my co-workers. Although there is one employee that repeatedly is doing things wrong that end up needing to be fixed and she doesn't care. She is not organized and she disregards policies and procedures on a daily basis. She doesn't deserve her title/position or to be employed by the company.

Two: one for lazy and negative attitude the other for sloppiness and lack of knowledge with no desire to learn.
We also asked "If you had the authority, to how many of your coworkers (not subordinates or superiors) would you like to give a raise or promotion?" A whopping sixty-two percent would reward 0-5 coworkers with raises or promotions. Ten percent would do the same for more than five. Three percent found none of their peers worthy of a raise or promotion. Here's what some had to say:
I would like to give 4 people raises because of what they have to endure after a certain time of a shift.

All of who do the job properly and have over 10,000 patient experience. It is a high risk job when you have the patient's wellbeing in your hands, particularly with children or elderly. Not everyone can become an expert in this field, but the ones who try and succeed are valuable.

About 1/4 of my co-workers would receive a raise.

2 of them (3 including me) are worth a WHOLE lot more than we are paid... we hold the place together and are good and work well together because we trust each other.

1 always dependable, everyone goes to her for everything because they know she will get it done. Very knowledgeable in all areas. Likes to learn even beyond her job description.

[I'd give a raise/promotion to] four working the overnight/early AM because no one wants to work those hours. A bigger bonus to everyone when they have to work Saturday and Sunday.

Eight great team players will go the extra mile.

Five. There are a total of 7 phlebotomist in our department. Great work ethic. Dependable, caring, compassionate. This is a career they have chosen and respect the work. They are here by choice. They are methodical and can be easily followed onto the next shift.

[All of] us older ones, who maintain an excellent work ethic!! Never late, team players, and show up no matter what!!

Eight [coworkers] work hard and are always willing to help take responsibility for work good skills.

There are 3 of my co-workers who are excellent workers, awesome skills and very professional and champion others when needed.

I would like to be able to give a cost of living raise to all my fellow phlebotomists, because I don't think we get paid enough.
Finally, we asked "If you had the authority, would you give your immediate supervisor a promotion, raise, demotion, or termination?" Thirty-one percent of those participating in the survey would give their supervisor a promotion and a raise. Eleven percent would give them a raise. That's a full fifty percent who felt their supervisor deserved more money and responsibility. On the other side of the coin, 35 percent would demote their immediate superior while twenty-three percent would flat-out fire them. Comments:
Always dependable, everyone goes to her for everything because they know she will get it done. Very knowledgable in all areas. likes to learn even beyond her job description.

While we all get the same raise regardless if we excel or just put in the time. Very frustrating.

Wow, she does so much for all of our department.

She has given up; too tired to manage effectively.

Because being a supervisor sometimes goes to their heads. They forget what it was to be a phlebotomist.

Unfortunately due to the dreadful atmosphere in our department, we need a very assertive, strong supervisor. We have a foreign supervisor, who is very quick to learn things, but with his accent and his lack of understanding of the underlying problems in our department, I doubt he will ever be able to exert his authority when it is needed. He is already doing things like taking extended lunch breaks with out any explanation. The least we would expect is an explanation.

She is completely inappropriate. She will talk badly about my coworkers, and get caught up in drama. She also refuses to confront people when they make a mistake and doesn't show up to work a lot of the time. I cannot go to her if I have a problem or concern.

He's a bully. Hotheaded, screams and is inconsistent with his behavior.

Doesn't even know how to draw blood or provide customer service.

My supervisor has always been fine and fair by me, but needs to instill harsh consequences for the troublemakers.

Because of the many duties required of my immediate supervisor, I think he is due a raise.

Complains constantly, never any positive feedback. Thinks they can do everything better than everyone else; hates to be there.

The stress she puts up with and lack of staffing deserves more financial reward.

Some of our people are very intelligent, yet have no concept of handling people; encouraging them to do their professional best.

My supervisor has to deal with so many issues that are above and beyond her actual job description. She is always willing to do whatever it takes to help you out with work matters or otherwise. She ROCKS!!

She causes problems with the staff and gossips about other employees. She is not really too bright but has been with the company a long time and follows the leader well.

No time for employees, as her problems are always bigger than ours. Always stressed out. Will not take help from anyone. Micromanages to the hilt.

[Demoted] and retrained until she could prove her ability to be fair with all employees.
Do any of the negative comments above sound like they could have come from someone where you work? Don't get mad, get empowered. The Phlebotomy Supervisor's Boot Camp is an intensive 2-1/2-day staff development seminar that focuses on changing the culture where you work. A faculty of seasoned presenters—richly experienced with management and phlebotomy education—provides skills and tools that empower managers and educators to convert their staff into a cohesive team of professionals who know the standards, master customer service skills, and respect authority. More information.
This month's survey: What do you do when you miss the vein? To what extent do you re-position the needle? Do you ever take the needle out and reinsert it nearby? Does your facility have a policy on either of these situations?
Last Month on Facebook
During the month of February, fans and visitors to our Facebook page shared their thoughts on the following topics:
Phlebotomy chair and tray disinfection
Phlebotomy layoffs
Phlebotomy competency assessments
Site prep practices
Looking for an online community to post questions or to simply satisfy your desire for phlebotomy talk between newsletter issues? Visit and "Like" our Facebook page and you'll never miss out on another discussion or one of our special Facebook offers. Your peers need your input, and you need theirs. www.facebook.com/CPEInc
What Should We Do?
What Should We Do? gives you the opportunity to ask our team of technical experts for advice on your most pressing phlebotomy challenges. Whether technical or management in nature, we'll carefully consider solutions and suggestions based on the industry's best practices so that you and those in other facilities with the same problem can benefit, all the while maintaining your facility's anonymity. What Should We Do? is your opportunity to ask us for suggestions on the best way to handle your real-life dilemmas.
This Month's Case Study
Board Out-of-Bounds
One reader writes:
We had a patient in the ED who had an IV inserted and a separate venipuncture for his lab work. The patient happened to be on the hospital's Board of Directors, and complained bitterly to the CEO about having to be stuck twice. The CEO now mandates that all ED lab work has to be drawn during the IV start whenever an IV is ordered. What should we do?
Our Response
It doesn't matter how this unfolded, somewhere along the way it became a train wreck. Perhaps the CEO wasn't properly educated on the problems issuing such an edict would cause. Perhaps the board member was adamant and issued the CEO a mandate of his own. Either way, it appears to us the impact on patient care was the last to be considered, if at all. Here's what should have happened:
As soon as the CEO heard from the board member, he/she should have met with laboratory and ED personnel. Lab should have chimed in on how draws during IV starts threaten accurate test results, hemolyze samples, causes recollections, delays turnaround times, frustrates physicians, contaminates blood cultures and significantly increases costs to the facility. The ED representative should have acknowledged those risks, and concluded they outweigh any benefit that might come from a draw during the IV start. The CEO should have respected the expertise of those who have been put into place to run their respective departments, and thanked them for their insight. He then should have gone back to the board member and explained that, while it may seem to be more efficient to draw blood during an IV start, it's prohibitively expensive, decreases the quality of care and frustrates everyone involved. The board member should have conceded that the departmental managers might know more about their respective processes than he does, and left with the satisfaction of knowing his authority was respected and his concerns were given full consideration. The train wreck would likely have been averted.
But your question wasn't what should have been done, it was what should we do? Unfortunately, it seems the decision has been made, and the opportunity to prevent it has passed. It appears you have no choice but to follow the new policy. However, you should start gathering data that might accumulate into a compelling argument for abandoning the new policy down the road. Start building your case with pre- and post-change hemolysis rates, sample rejection rates, labeling errors, recollects, turnaround times and any other quality indicator you can attribute to drawing during IV starts. Monetize it if possible. Hemolysis rates won't mean much to a CEO or board member; convert it into a number with a dollar sign in front. Speak their language. Sample quality is your responsibility; running a profitable healthcare facility is theirs. The two goals can coexists, but they have to talk to each other. Sometime in the future, the opportunity will present itself for you to share that information and make a compelling proposal to limit or outright abolish the practice.
Each month, our "What Should We Do?" panel of experts collaborates on a response to one of the many compelling problems submitted by our readers. Panelists include:
Dennis J. Ernst
MT(ASCP)
Catherine Ernst
RN, PBT(ASCP)
Got a challenging phlebotomy situation or work-related question?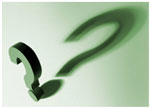 Email us your submission at WSWD@phlebotomy.com and you just might see it as a future case study. (Names and identifiers will be removed to assure anonymity.)
Notice: Do not respond to this e-newsletter.
Responding to the email address from which this newsletter is sent will result in the deletion of your address from our mailing list. If you would like to send an email to the editor, send it to phlebotomy@phlebotomy.com.
---