August, 2013
---
Feel free to forward this newsletter to a friend!
If this issue was forwarded to you from a friend, subscribe here.
Recognizing Phlebotomists, Alverno-Style
By Bernie Henry,
Vice President Human Resources, Alverno Clinical Laboratories, LLC
Over 500 phlebotomists stationed in 26 hospitals, nursing homes, and patient service centers work for Alverno Clinical Laboratories across Illinois and Indiana. Last year each phlebotomist was awarded with a day-long professional seminar conducted at Alverno's central laboratory, costing the company 562,680 hours in time and productivity.
"Take a day and invest in the phlebotomy profession" is the strategic approach of Alverno Clinical Laboratories. Such investments are common at Alverno due to the belief that training impacts the corporate mission: "Bringing Christ's ministry to those we serve through timely, high-quality laboratory testing."
The objectives of the seminar, held weekly throughout the year to small groups, are to 1) list the performance requirements of our phlebotomists; 2) reinforce the mission of Alverno and learn the Alverno story; 3) review proper phlebotomy technique; 4) highlight the components of the five fundamentals of service; 5) emphasize the seven characteristics of professionalism; and 6) describe proper safety techniques.
Annual employee opinion surveys measure the impact of the weekly seminars held across the calendar year for small groups of attendees.
At Alverno, phlebotomists are viewed as the leader of the orchestra. Equipped with a surgical steel baton, they start the harmony of diagnostic testing. Alverno believes that a sense of dignity, pride and satisfaction are an important part of what a phlebotomist displays to the patient and takes the time to invest in the profession. Shared purpose makes work meaningful.
Phlebotomy Today-STAT! subscribers who are interested in implementing a similar program in their facility may contact Rose Brichta, System Education Coordinator at 219-989-4027.
Ernst Gets Fired Up
We guess you could say our Executive Director, Dennis J. Ernst MT(ASCP), is pretty fired up about something. We think you will be, too.
Your Patients' Personal Space:
How to Respect it
As healthcare providers, it is important we understand how patients perceive their personal space. We all have our own instinctive rules about who can or can't enter our personal space. This can also be referred to as our comfort zone. Think of the four categories of space listed below as being like concentric circles that surround us at varying distances. The actual size of the circles differs from person to person, and culture to culture. Because individual definitions of each space are so variable, body language is a useful tool to help us assess how our patients are feeling about our interactions with them. Psychologists have defined "comfort zones" in the following way:
Intimate space is direct contact, up to 18 inches. Intimate space includes people with whom the patient has close relationships. This space also includes health care workers who provide hands-on care to patients, including doctors, nurses, nursing assistants, x-ray techs, and phlebotomists.
Personal space is 18 inches to 4 feet and consists of interactions among friends and personnel in a healthcare facility that do not have direct patient care, such as dietary department staff.
Social space ranges from 4 feet to 12 feet and includes most day-to-day interactions with people. Hospital housekeeping staff could be included in this group.
Public space is a distance of more than 12 feet, such as when you wave to a neighbor you spot getting into the elevator.
Think back to a time when someone got too close to you and made you feel uncomfortable. It could have been a stranger or acquaintance, but for whatever reason he/she was closer than you wanted them to be. While that distance may have been perfectly comfortable to them, it wasn't to you, so you backed up to re-establish your personal space. When you backed up the other person probably stepped closer again. Go through that drill with the intruder a couple of times and you are likely to retreat to a place that will prevent such closeness. While this particular person made you uncomfortable being so close, other people may not evoke the same response in you. While your sister may be welcome in your personal space, your next-door neighbor probably is not.
When providing care to our patients, we enter into their intimate space when we touch them. Everyone has a limit as to how fast they will allow a stranger to enter their space. We need to be cognizant of the "space" needs of our patients. Most of us have a sense of when we have gotten too close to someone, so we back away a bit. Patients may give us visual clues that we have entered their personal space too quickly. Their facial expression might show discomfort, or they may lean away from us. In a hospital environment, there are not many places a patient can retreat to when they feel uncomfortable with another's presence. Being too close can make a patient nervous, fearful, and anxious.
Patients are in a very vulnerable position because they have to depend on others for their needs. They are in a strange environment, wearing clothing that is not theirs, and surrounded by strangers coming to do unfamiliar and often invasive procedures on them. If the patient is uncomfortable in his/her environment, and the patient's space is invaded too quickly, the resulting encounter may not be pleasant.
To ease into your patient's comfort zone, always knock before entering a closed patient door. Announce your presence from outside pulled privacy curtains. Introduce yourself first and state your purpose when entering a patient's room. Make sure the patient is allowed to feel some control over the space they occupy. Provide patients with adequate warning before you touch them. Every patient has a right to say no. Get their permission first. "Is it okay if I take a look at your arm to find a good vein?"
If a patient is asleep try to awaken them with a verbal greeting without touching them. Turn on a soft light and say "Mrs. Johnson, I'm Natalie from the lab to get a blood sample. I need you to wake up for a short time." A sleeping patient can be like a sleeping bear, and suddenly awaken and be ready for a fight. Make every effort to gently awaken patients with your voice before touching them whenever possible.
By watching for the visual clues your patient gives you, and allowing for their privacy and some control over their space, you can provide them with a comforting sense that you understand and respect their needs.
If you want to use this article for in-house continuing education,
There's an ATM for that!
Simply purchase our Give Your Patients Their Personal Space (Abbreviated Teaching Module), and you'll receive a pdf of this article with a quiz to distribute to your staff, and the answer key for you to score quiz results. Distribute, grade, and file. In-house monthly CEs have never been easier.
Center Prepares Phlebotomy Channel 2.0
for Take-off
Two-and-a-half years after its initial launch, Phlebotomy Channel™ 2.0 is on the launching pad.
The Internet's only online video streaming platform exclusive to blood sample collection and preanalytical education has been completely rebuilt, rebranded, reengineered and restocked. When launched next month, the streaming platform will have a new look and triple the number of videos available for viewing on any computer with a high-speed Internet connection.
"We've had a lot of product launches over the last 15 years, but nothing exceeds the time and creative energy we've put into this," says Dennis J. Ernst, the Center's Executive Director. "Since launching the original Phlebotomy Channel in 2011, we've found ways to make it vastly superior, listened to our customers who wanted more options, and added over a dozen more titles, all about drawing, handling, and processing blood as well as managing specimen-collection personnel."
Ernst is referring to the addition of webinar recordings from the Center's popular "Phlebotomy Best Practices" series, and studio recorded lectures of his most popular conference presentations. The original launch of the Phlebotomy Channel included the five "Applied Phlebotomy" training videos, which will still be available.
"Our customers wanted more purchasing options, too," says Ernst. "So the re-launch will include the option for one-time viewing, We're also adding two annual subscription options with unlimited access for the entire staff or class for the whole year. Schools and employers will be able to subscribe to one or more titles annually, or to an all-access pass to access the entire library."
The Phlebotomy Channel 2.0 is in the final phases of beta testing and should be launched next month.
Featured Product
Applied Phlebotomy Video Series
Does your laboratory staff or phlebotomy students know everything they should about drawing and processing blood samples? They do if you've incorporated the Applied Phlebotomy DVDs into your training program.
This series from the Center for Phlebotomy Education is in use by thousands of trainers around the world and covers the critical aspects everyone who draws blood samples must know. Each title is based on the current CLSI standards and OSHA guidelines.
Dynamic 3D animations vividly illustrate nerve injury, arterial nicks, and hemoconcentration. Detailed demonstrations cover the critical aspects of venipuncture, skin puncture, and arterial blood gas collections. In addition, errors that collectors can introduce during sample collection, transport, and storage that alter test results, along with the types of injuries patients suffer from poorly performed venipunctures that can lead to litigation are discussed.
Written and directed by esteemed international phlebotomy lecturer Dennis J. Ernst MT(ASCP), titles in the series include:
This is an excellent resource for student and staff training, competence assessments, and in-house continuing education activities. P.A.C.E.® continuing education credit also available.
This Month in Phlebotomy Today
Here's what subscribers to Phlebotomy Today, the Center for Phlebotomy Education's paid-subscription newsletter currently in its 14th year of publication, are reading about this month:
Feature Articles

Phlebotomy C.S.I. (Challenging Sticks Investigation)

Playing it Safe

Changing Gloves Between Patients

Phlebotomy on the Web

We share our research on the Veebot

Tip of the Month

Respect the Needle!

CE Questions

(Institutional Version Only)
Buy this issue for only $9.95.
For subscription rates and to subscribe to Phlebotomy Today, click here.
Is Your Point-of-Care Device
Spreading Disease?
The Number 1 risk for patients being tested by a point-of-care (POC) device is acquiring hepatitis B, according to a recent article in CAP Today. If you routinely perform bedside glucose monitoring, coagulation testing, or any other laboratory test using a handheld device, your device could be transmitting the deadly virus.
Up to 30 percent of glucose meters in hospitals are contaminated with blood. The problem comes when multiple POC devices are used on multiple patients without decontamination. The College of American Pathologists (CAP) have added an item to their checklist for laboratories to assure policies exist to prevent infection transmission by handheld devices.
Capillary puncture devices also pose risk of disease transmission when multi-lancet devices are used on multiple patients. Although OSHA outlaws non-retractable lancets, their use has not been eradicated and still leads to outbreaks when the platforms of such devices are not replaced after use. CAP has also added a passage restricting use of multi-use puncture devices (e.g., spring-loaded devices in which the sharp is removable and replaceable) in their checklist.
Featured FAQ
Fainting Patients and Phlebotomy Chairs
Question
We recently had a patient fall right out of the chair after they fainted. He fell forward and did some damage to his face and tooth. Our phlebotomy armrest does not lock by design. Are we at risk of a lawsuit? Do phlebotomy chairs need to have a locking armrest?
Answer
The CLSI standards state that phlebotomy chairs should have some safety device to prevent fainting patients from falling. Armrests are given as an example. Exactly what mechanism you use is up to you, but a locking arm would certainly qualify. The lack of a locking armrest is not likely to bring liability, but the lack of armrests or other "safety device" could be exploited by an injured patient's attorney.
A second passage in the standard states that a phlebotomy chair should have arms to provide support and prevent falls. Even further in the document, there's a passage that instructs the collector to be prepared to react should the patient lose consciousness. All this indicates some protection should be built into the chair, and the collector should anticipate a loss of consciousness. This means not turning one's back on the patient and always being vigilant to protect the patient from injury should he/she pass out. If the collector left the area or turned his/her back on the patient prior to releasing the patient, that could be effectively argued as operating beneath the standard of care.
Survey Says
Tube Labeling
Last month we asked Phlebotomy Today-STAT! subscribers, Facebook Friends, and visitors to www.phlebotomy this question: If someone were to send you or hand you filled blood collection tubes and labels (unattached), under what circumstances would you label them? We certainly struck a chord.
This question brought more participation than any other survey we've conducted, bringing in 34% percent more responses than the previous high. Obviously, the issue of labeling tubes collected by someone else is a passionate topic. We share your passion. Researchers tell us our passions are well placed. Consider the following studies:
160,000 adverse patient events occur annually in the US due to patient or specimen ID errors involving the lab;
patient or sample misidentification costs U.S. hospitals $200-$400 million/year;
one 600+-bed hospital saved $165,000 by eliminating critical patient ID errors at a 662-bed hospital;
mislabeling costs the average hospital $2700/month;
11% of transfusion deaths are caused by phlebotomists failing to properly identify the patient or the sample;
hospital sample/patient ID error rates range from 0.1% in one study to 5 percent in another.
Overwhelmingly, those who responded are on the right side of the issue. It's the others we worry about. A full 55 percent responded they would not label a sample drawn by someone else under any circumstances. Every patient should hope their samples are drawn by someone like-minded. Forty-seven percent said they would label the sample if they witnessed the collection, including proper patient identification. Here are some of their comments:
Only if I was present during the entire procedure from beginning to end, witnessing pt identification (and confirming myself) and specimen collection, then was handed the tubes.

The ONLY time I would label blood tubes drawn by another person would be if the patient were in ED in the midst of a trauma team or Code Blue.

If I witnessed the collection, including proper patient identification and if the test results were needed in a true life and death situation, but I would report the results out with a comment "sample received unlabeled; identified by _____" and then included the clinical personnel that brought the sample to me. That way they have the results but I am not responsible if there is an error.

…only under a code blue situation where I am present during the draw and double patient identification was observed.

If I witnessed the draw, Identified the patient myself and verified the name and date with the unattached label.

It is protocol in our office to never label anyone's blood that we did not draw ourselves.

There are no circumstances that I would label blood specimens for someone else. I would let them know they have to label them when they collect the specimen.

[Only if the] doctor personally handed them to me and it was life/death e.r. trauma and he took responsibility.

If I witnessed the collection, including proper patient identification and only if the tubes were sitting on the patient's request form on their trolley.

If I watched the blood go into the tubes and the person doing the draw had to unexpectedly deal with the patient - such as in the ER.

In our lab if tubes come down unlabeled but has the labels with the specimen, we would first check with the Med Tech to see if they would accept them after the RN (that drew patient) comes down and puts the labels on the tube and have the RN fill out a Labeling Error form. The Med Tech would then run and put out the test results and put a footnote as to what happened during collection.

Only if the tubes were hand-labeled with pt name and date of birth and time.

ER situations to help TAT.
Clearly, many of those who responded justified labeling tubes drawn by someone else under certain circumstances. Most, but not all, would only do so in the presence of the patient, and most, but not all, suggested they would verify the patient again.
Five respondents (1.7%) indicated they would label a sample "if the person handing me the samples and labels was reliable." Three (1.0%) said they would label the samples under most circumstances. Yikes.
In 2012, Survey Says asked Phlebotomy Today-STAT! subscribers about disciplinary measures for patient/sample identification errors. The results were presented in the November, 2012 issue.
This month's survey question: Does your lab policy allow blood tubes to be relabeled when a patient or sample ID error is discovered? If so, do or your coworkers ever make exceptions to the policy without administrative approval?
What Should We Do?
What Should We Do? gives you the opportunity to ask our team of technical experts for advice on your most pressing phlebotomy challenges. Whether technical or management in nature, we'll carefully consider solutions and suggestions based on the industry's best practices so that you and those in other facilities with the same problem can benefit, all the while maintaining your facility's anonymity. What Should We Do? is your opportunity to ask us for suggestions on the best way to handle your real-life dilemmas.
This Month's Case Study
Butterflies and Budgets
One reader writes:
We are having issues with so many phlebotomists wanting to use butterflies on most of their patients. Many times patients are even requesting that they be drawn with a butterfly. With the cost of these needles I was wondering what kind of controls other facilities place on them. How many butterflies is enough?
Our Response
Butterfly use is one of the most common questions we get, and one that is problematic in every facility concerned with cost containment. Interestingly, we often run into facilities that don't seem concerned with butterfly overuse. Believe it or not, some facilities use butterfly sets, which often cost en excess of $1 each, on every patient whether the vein requires it or not.
Nevertheless, most facilities struggle with overuse, and work to control it. We have thoroughly covered this problem in a back issue of Phlebotomy Today-STAT!, and will refer you to the May, 2010 and the March 2010 issues.
Bibliography
Each month, our "What Should We Do?" panel of experts collaborates on a response to one of the many compelling problems submitted by our readers. Panelists include:
Dennis J. Ernst
MT(ASCP)
Catherine Ernst
RN, PBT(ASCP)
Lisa Steinam,
PBT(ASCP)
Got a challenging phlebotomy situation or work-related question?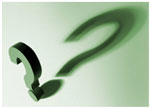 Email us your submission at WSWD@phlebotomy.com and you just might see it as a future case study. (Names and identifiers will be removed to assure anonymity.)
Notice: Do not respond to this e-newsletter.
Responding to the email address from which this newsletter is sent will result in the deletion of your address from our mailing list. If you would like to send an email to the editor, send it to phlebotomy@phlebotomy.com.
---