September, 2012
---
Feel free to forward this newsletter to a friend!
If this issue was forwarded to you from a friend, subscribe here.
The Bright Side of Phlebotomy
In August, we published stories from the frontlines of patient care submitted by Phlebotomy Today-STAT! readers revealing the dark side of phlebotomy. This month, our readers provide a balanced perspective, placing the spotlight on all that is right and good about the profession by sharing experiences, practices and behaviors related to blood collection that make them proud.
Comments we found inspirational discuss quality training, competence and ongoing improvement, adherence to the standards, teamwork among coworkers and across department lines, courtesy, professionalism, compassion, and providing patient-focused care by applying the "golden rule" to both patients and their family members.
Here are some shining examples of quality phlebotomy and top-notch phlebotomists provided by our readers.
"I have a great phlebotomy crew I supervise. They are required to do competency test every month, and each month they all pass with flying colors."
"To see a phlebotomist well groomed, cheerful, always introducing themselves to the patient and the family. And always explaining why they wash their hands, 'for your and my protection.' Lastly, willing to spend as much time as needed to show comfort and pride in what they do every time they have the pleasure to serve."
"I am a phlebotomist-turned-nurse-back-to-phlebotomist due to injury while nursing. I want to let you know of the great little lab I work at part time. Expired tubes are not used... We call back patients if a specimen is too hemolyzed and produce quality work… We do not combine the contents of underfilled tubes ever, and if we need additional blood we will restick with another clean needle. We do not reuse tourniquets either to help with infection prevention. Isolation techniques are followed and the phlebotomy trays are disinfected."
"We did a survey about ID bands on patients and nursing was pleased to implement the policy that all patients be banded, including ER patients on admission. It's essential to place an ID band on each patient even though we live in a small town and know so many of them."
"Where I work we treat every patient like family. Most of us are moms and I feel that helps us have compassion not only for the patient but for the family members. We treat them the way we would want to be treated. They are only with us for a short while and we take the opportunity to make that the best experience we can. Most patients will be back for repeat testing and we want them to know they are welcome. It is much easier to be nice than to be mean. Perception is everything and I teach that."
"I worked in a county hospital on third shift. So when the ER called for a collection and I was busy on another floor, one of the ER nurses was always willing to help and collect for me. He asked many questions to make sure the collection was performed correctly and the patient's samples were perfect. Makes you feel good that a nurse takes the time to make sure the patient is taken care of properly and is nice enough to help out a co-worker."
"We always ask the patient if there is anything else we can get for them. Whether it is a blanket or a light turned off or on, these simple acts have a positive influence on the patient stay."
"I have been a phlebotomist for 35 years. I have patients who will only let me draw their blood. I have a 17-year-old girl whose blood I have been drawing since she was 6 months old. She is a kidney transplant patient. Her veins have always been sparse, yet she never complains. Others have tried and failed. She feels comfortable knowing I will care for her gently, always explaining the procedure and being upfront when having difficulty myself. Being caring and honest with a patient goes a long way. Treat others as if they were treating you."
"We are very tuned in to our patients and we do everything we can to make their experience a positive one. One of our biggest challenges is to get the MDs and nursing staff to combine the draw times for various tests so we are not sticking our patients over and over again."
"Infinite compassion displayed by a phlebotomist toward a very needle-phobic patent. The phlebotomist invited the patient to come in the week before his blood work was due to get familiar with the procedure without the pressure of knowing the collection would happen that day. The patient needed 3 visits before he was brave enough to have a sample taken. It was a huge relief to find he 'hardly felt a thing!'"
"I was trained at a VERY professional hospital. I had no idea there was anything like what I just read in "The Dark Side of Phlebotomy"! Of course, we have run into a few unprofessional phlebotomists; they were shown the correct procedures, etc. Usually, and thankfully, they found this to not be the appropriate workplace for them. We are very careful in dealing with our patients. We treat them like family—or sometimes better. My philosophy is: 'one day it might be me, I want to be cared for with the best possible care'—so that's what I do! I believe the patients respect that, too."
"We have a phlebotomy training coordinator who always takes a positive approach to showing new staff and students correct phlebotomy procedures. We work side-by-side with a phlebotomy program to provide clinical rotations for phlebotomy students and try to always show them the correct process. The program tells them why they are doing it a certain way. More new employees from this program are making a career of phlebotomy because of the good clinical experiences they are having at our facility."
"We have given patients heat packs to 'bring up' their veins, glasses of water to hydrate, all while positively talking this is going to work for all of us! The key point is being calm and focusing on the patient and their issues. They may be worrying about their illness, difficulty finding their veins, etc. A professional makes a patient feel confident that we are here to help them. It may pinch, but I'm here to help you. That lifts up me and my patients, as well as having a pleasant conversation about anything while achieving a successful blood draw."
"Phlebotomists working together to make sure no one has to 'probe' for a vein. If the newer phleb doesn't get the blood, they call a more experienced phleb, and they both go to the patient together, so that the 'new guy' can see how to get the difficult veins. Also, the phlebs in my hospital almost always treat the patients as they would want to be treated, and our patients love our phlebotomists."
"At my hospital from the early days of my career, I have only seen the most professional attitudes and behaviors from phlebotomists. When I was a med tech student, we had a staff of nurses who performed and taught us phlebotomy. Later these nurses were phased out and they became the teachers in our school of phlebotomy. Most of the students went on to take their certification exams. They also were trained to draw through lines for a period of time. They did an extremely good job of this and had much better results than our present nursing staff does. It's not that occasionally we did not have a bad apple, but the environment has always been such that they did not last. As a medical technologist in the special coagulation unit, I sometimes called on them to help me in my collections, so I often observed them firsthand. I became the medical technologist to which the phlebotomy supervisor reports, about 18 years ago. We have had a history of excellence with phlebotomy at our hospital and we are challenged to continue with this excellence. I am gratified that now there is so much attention given to the importance of phlebotomy practice and the entire preanalytic process in much of the laboratory literature.
Through the Center for Phlebotomy Education, we have access to teaching materials and continuing education that focuses on what we do. Phlebotomists are the face of the laboratory to our patients and accurate lab results cannot be reported without excellence in our performance. I am proud to say that we have the most professional, technically competent, caring and compassionate people in our phlebotomy department, and I am proud to be associated with this group."
Participants in the survey represent the following professions:
Phlebotomist: 58%
Clinical Lab Scientist/Lab Tech: 18%
Phlebotomy Supervisor/Manager: 12%
Nurse: 6%
Clinical Lab Assistant: 6%
Train-the-Trainer Workshop Scheduled
Are gaps in your training program responsible for customer service and sample quality problems?
Is your training program producing outstanding phlebotomists or mediocre employees?
Is your curriculum as comprehensive as it should be?

Whether you are new at training phlebotomists or a seasoned educator, the Center for Phlebotomy Education is conducting a two-day workshop designed to help managers and educators refine their training programs to optimize their staff's expertise. A faculty of world-class instructors will cover topics essential to every healthcare professional who draws blood samples including:
Preanalytical errors affecting specimen quality;
Nurturing professionalism & responsibility;
Understanding different learning styles for maximum effectiveness;
Measuring student & staff competencies;
Mentoring students & new staff...and much more.
The workshop is scheduled for Thursday and Friday, November 29th & 30th, 2012 from 9am to 4pm EST. Each attendee will receive a binder filled with resources, tips, and tools they can implement immediately. Besides learning how to be a more effective trainer, participants will be able to network with their peers from across the country, and share ideas, strategies, and solutions to their most perplexing problems.
The workshop qualifies attendees to receive 12 P.A.C.E. continuing education credits. The workshop will take place at the Center for Phlebotomy Education's offices in Corydon, Indiana, just 45 minutes northwest of Louisville, Kentucky.
Registration is $399 and seating is limited. Accommodations are available at Holiday Inn Express in Corydon at the special workshop rate of $69.99. For more information on this unique opportunity to learn from the most respected authority in the industry, call: 866-657-9857 toll-free.
Featured Product
Center Announces 2012–2013 Webinar Schedule
The Center for Phlebotomy Education announces its 2012–2013 Phlebotomy Best Practices webinar series beginning in November. The series, consisting of five webinars, each one hour in length, will cover a wide variety of preanalytical topics and is developed for phlebotomists and all other healthcare professionals with blood collection responsibilities. The 2012–2013 schedule is as follows:

November 15, 2012
Ending Hemolysis in the ED... and Everywhere Else

December 11, 2012
Assessing Phlebotomy Competency

January 15, 2013
The Four Pillars of World-Class Phlebotomy

February 21, 2013
Industry Update

March 7, 2013
Phlebotomy C.S.I. (Challenging Sticks Investigation)

All webinars begin at 1pm, Eastern Standard (Daylight)
Time (GMT-5) on the dates listed.

All content reflects the standards and guidelines of the Clinical and Laboratory Standards Institute (CLSI).

Registrations are being accepted for individual events and are priced per site. Multi-site and healthcare network discount pricing is also available. For more information, contact the Center through their website at www.phlebotomy.com/webinars or call toll free 866-657-9857.
This Month in Phlebotomy Today
Here's what subscribers to Phlebotomy Today, the Center for Phlebotomy Education's paid-subscription newsletter currently in its 13th year of publication, are reading about this month:
Feature Article

Perfecting Patient Identification

Phlebotomy in the News

A round-up of articles on phlebotomy and phlebotomists who made Internet headlines in August including these stories:

Expert Witness Claims Phlebotomist Compromised Blood Sample in DUI Investigation

Phlebotomy Therapeutic for Metabolic Syndrome

Hospital Collaborative Sees Reduction in Pediatric ID Band Errors

Irish Officials Call for Refunds for Billed Phlebotomy Services

Study Examines Views of Nurses and Residents Regarding Patient ID

Safety Essentials

When OSHA Comes to Visit (Part II)

Compliance Solutions

Specimen Identification and Integrity

Tip of the Month

Bother My Nurse!

CE Questions

(Institutional Version Only)
Buy this issue for only $9.95.
For subscription rates and to subscribe to Phlebotomy Today, click here. The current month's issue will be emailed to you immediately upon subscribing.
On a Personal Note...
Recently, I don't always get asked for autographs, but it happens.
If you have a moment, follow me...
Featured FAQ
Acceptance of Uncentrifuged Specimens
Question
Do you have any comments on how long a clot tube should clot before being processed? I wait until I see retraction of the clot, but a phlebotomist from another state rejects the specimen if it isn't spun before transporting by courier. (It's a 15-mile trip to the lab.) In both cases, the labs are pretty small, and the specimen will not get caught in a queue of batch specimens. Any ideas would be appreciated.
Answer
Clot retraction might be a good indicator, but it may not always be reliable. Complete clotting can take up to 30 minutes. If centrifuged prematurely, the lab may have to deal with fibrin strands, which can cause problems with automated processing systems. Most manufacturers recommend spinning tubes 20–30 minutes after collection. For those specimens drawn moments before your courier arrives, centrifugation may be hurried and lead to hemolysis and forced recentrifugation.
As long as clotted specimens arrive at the facility and can be centrifuged within 2 hours of collection, they should be fine. Just make sure unspun specimens aren't transported at refrigerated temperatures. Refrigeration is for vegetables, not uncentrifuged chemistry specimens. If specimens are not centrifuged within 2 hours, or are transported at refrigerated temperatures before centrifugation, the potassiums will not likely be accurate. Red cells have 25 times more potassium than the serum or plasma does. What keeps the potassium in the cells is what's known as the sodium-ATPase pump. At refrigerated temperatures, the pump slows and potassium rushes out of the cells into the serum or plasma. Even if kept at room temperature during transportation, the values cannot be considered reliable if more than two hours have passed since collection. I applaud the tech for rejecting uncentrifuged specimens for this reason.
It's my guess the tech on the receiving end assumes all uncentrifuged specimens are transported refrigerated. Specimen rejection would then be understandable and appropriate. Perhaps a conversation with the testing facility would be in order to see if their policy can accommodate the acceptance of just-drawn specimens provided they are kept at room temperature and received in the testing facility within 2 hours per CLSI recommendations.
Each month, PT-STAT! will publish one of the hundreds of phlebotomy FAQs in the growing database of questions and answers available in Phlebotomy Central, the members-only section of the Center for Phlebotomy Education's website. For information on joining Phlebotomy Central, click here.
Survey Says
Improving Laboratory-Nursing Relations
Last month, we asked nurses and laboratorians to share what they would most like the other to understand about them or their department. Phlebotomists and other laboratory personnel who participated in the survey echoed common themes in what they would like nursing personnel to know, including:
Acknowledging the education and expertise of laboratory personnel and phlebotomists: 35%
Understanding that the laboratory has standards it must follow: 35%
Showing respect: 22%
Recognizing that phlebotomists and laboratory personnel are vital to healthcare: 17%
Sample Comments:
"I would like for nursing to recognize the fact that laboratory personnel are well educated, i.e., degreed and highly technically trained."
"Do not assume everyone needs a 'butterfly.'"
"We don't like being called 'Lab Girl.' We are trained professionals and want to be treated with respect."
"We love what you nurses do. But when I have a patient in the drawing chair with a needle in their arm, it's insanely rude to walk in without knocking or acknowledging the patient and start asking me questions about patients and lab tests. Please wait two minutes until I'm finished to ask me questions. Hearing remarks from patients that they feel ignored or how rude it is to interrupt their visit is quite awkward to try and justify. The patient is only here for a short time and that time needs to be devoted to the patent for their questions and concerns. Not to mention the patients who need extra attention due to fainting… Respect me and my patients and we will respect you in return.
"We hate having to call them for recollection of specimens."
"We are responsible to adhere to standards of practice in phlebotomy just as much as they are in their nursing standards. Asking us to violate them is unethical."
"I would greatly appreciate nurses knowing that 70% of medical diagnoses are derived from laboratory test results. The laboratory, with its diverse personnel and varied spectrum of clinical and anatomic testing, is an integral and vital part of the healthcare system!"
"When we ask for recollection of a specimen because of hemolysis or clotted or short draws it is NOT because we want to cause more work for you or because we don't feel like running the tests. It's because we care about getting you the best, most accurate results so that you may treat our patients properly."
"We service an incredibly large number of patients and blood drawing is an art. It takes time and patience to learn how to do well. For those of us who are medical laboratory scientists, we also have a four-year degree, making us as well-educated as nurses."
"Critical issue of labeling samples, including time of collection and site/type of specimen, even if you are just the person delivering the sample!"
"We are experts and have extensive knowledge and education. We follow the standards for a reason—to get an accurate snapshot of the patient's condition. Not everyone has the talent and skill to be a phlebotomist. Would you let just anyone cut your hair or fix your car? No, you look for education and certification. Then why would you want just anyone to draw your blood?"
"The lab has strict regulations, policies and procedures in place to maintain patient safety, not to make the nurses' lives harder."
"Please understand that 'blood' is what we do. We are experts in venipuncture, specimen collection, and testing of our specimens. There are Lab employees that do not have associate or bachelor degrees but are more qualified at venipuncture that than the majority of nurses."
"I would like nurses to understand that we do not know why a certain test was ordered. Also, we are not qualified to give them advice on tests or train them in how to draw from lines."
"That adding a request form to the pile already on the phlebotomist's trolley while her back is turned is likely to lead to a labeling error, as you have likely disrupted the organization and workflow of the phlebotomist. It is like wandering into someone's office and rearranging their filing cabinet. At the least, it's plain rude."
"That we are just as important as they are in the healthcare system. Not just nurses and doctors. I am sick of being called insignificant."
"To improve interdepartmental relations between nurses, doctors, and other medical professionals, I would like for them to understand that phlebotomists and laboratory professionals have policies and procedures that we must adhere to just like the medical/nursing community. For example, if we have a patient who refuses to have their blood drawn then we must abide by the patient's wishes. We cannot draw their blood unless per our facility's protocols the patient's medical power of attorney (MPOA) is physically present in the room to override the decision. I have had both nurses and doctors state the patient cannot make that decision and I must go back in and draw the labs. Lastly, it would be appreciated if the medical community respected the phlebotomist's job. One night after a very trying experience with a patient in which a blood sample was not obtained, a nurse stated to me 'I am nurse, you are lab, you will stick him again.' Most of the time nurses and doctors do not even take the time to learn our names, which is a sign of disrespect and shows lack of importance. However, if we do not obtain the blood sample we are treated like something the nurse scraped off the bottom of their shoe on the way into the facility that morning."
"We are the last line of defense against diagnostic error. It is extremely important that specimens are labeled correctly, order of draw is followed, and waste protocols are followed. I think sometimes nursing thinks we are just giving them a hard time for fun. We have to reject unacceptable specimens to PROTECT THE PATIENTS. That is the number one most important aspect of our jobs: resulting lab tests on the correct patient."
"We want what is best for the patient. We don't reject samples because we don't want to do the work. We reject samples for sample integrity reasons. When I am on the floor drawing patients and I ask you a question, I am not trying to get out of doing my job; I am trying to save the patient an invasive procedure, if possible. MLSs, MTs, and MLTs are all trained in their professions and have to be certified and maintain that certification. Also, at my facility phlebotomists are required to be ASCP certified. We know what we are doing."
We also invited nurses to share what they would most like phlebotomists and other laboratory personnel to understand about them to improve interdepartmental relations. However, we received no responses.
So how about it, nurses? We'll keep the survey open for another month and dedicate next's month's Survey Says! column to your comments. Here's your chance to tell laboratory personnel what you would most like them to understand about nurses and nursing departments.
Last Month on Facebook
During the month of August, fans and visitors to our Facebook page shared their thoughts on the following topics:
Case study: Possible causes of discrepant cholesterol results
Frequency of patients with identical names and DOB
Community health screen blood draw critique
Sneak peek: To the Point® online CE exercises
Article proclaims the pivotal role of phlebotomist
Looking for an online community to post questions or to simply satisfy your desire for phlebotomy talk between newsletter issues? Visit and "Like" our Facebook page and you'll never miss out on another discussion or one of our special Facebook offers. Your peers need your input, and you need theirs. www.facebook.com/CPEInc
What Should We Do?
What Should We Do? gives you the opportunity to ask our team of technical experts for advice on your most pressing phlebotomy challenges. Whether technical or management in nature, we'll carefully consider solutions and suggestions based on the industry's best practices so that you and those in other facilities with the same problem can benefit, all the while maintaining your facility's anonymity. What Should We Do? is your opportunity to ask us for suggestions on the best way to handle your real-life dilemmas.
This Month's Case Study
Double Trouble
One reader writes
I work at an outpatient clinic with two other phlebotomists who insist on 1) using double tourniquets on every patient; 2) using the same tourniquets on every patient, 3) always using butterflies for all patients, and 4) taking off the whole index finger of all the gloves they use, even if the vein is very clear. Please tell me what I can tell them to get them to discontinue this way of drawing blood.
Our Response
The temptation to be snarky here is almost irresistible, but we'll try. Each of these issues should be addressed in your facility's blood collection policies and procedures manual, your Exposure Control Plan, and personally by laboratory management. Because some of these practices are OSHA Bloodborne Pathogens Standard violations, disciplinary action is warranted. When all these issues are clearly defined in a formal written protocol, it is much easier to educate others to the established standard, as well as hold them accountable when it is not followed.
In your description of double-tourniquet use, it isn't clear if the phlebotomists are tying one above and one below the puncture site. Or, if they are applying one on top of the other. Both are unorthodox techniques not supported in the Clinical and Laboratory Standards Institute's (CLSI) venipuncture standard. Many laboratories have the CLSI standards and guidelines on hand, so ask your laboratory manager if H3 is available. [Editor's note: H3 is available at www.phlebotomy.com.]
Although there are no hard and fast guidelines on reusing tourniquets, there are several published studies accessible via the Internet and in Phlebotomy Today-STAT! archives on the potential for pathogen transmission by tourniquets from patient-to-patient. [Editor's note: visit www.phlebotomy.com and type "MRSA" in the search window for archived articles.] Certainly, if a tourniquet is visibly soiled, it should be immediately discarded. Many facilities have adopted a single-use tourniquet policy as part of their efforts to lower hospital-acquired infection rates. Others assign a tourniquet to every patient upon admission, which stays in his/her room. It's certainly an infection control issue. But ultimately, it is left up to the individual facility to establish its own policy on tourniquet reuse.
Using butterflies on all patients is problematic for two reasons: 1) studies have shown a higher incidence of accidental needlesticks with their use; 2) butterflies are much more expensive than standard safety needles. So much more expensive, in fact, that their exclusive use could significantly burden your laboratory's operating budget. In response to butterfly overuse by staff, some facilities have banned their use or severely limited access to butterflies. I would recommend a cost analysis to show your colleagues what their choice in equipment is costing your employer. [
Editor's note: butterfly use has been the subject of many articles and surveys in back issues of Phlebotomy Today-STAT!. For access, visit www.phlebotomy.com and type "butterflies" in the search window.]
Finally, it is a clear violation of OSHA's Bloodborne Pathogens Standard to tear the fingertips off of gloves. The regulation states that any personal protective equipment (PPE) that is compromised in its ability to provide barrier protection must be immediately replaced. When you tear the finger out of a glove, the glove no longer functions as a barrier or as PPE. Such modifications could result in substantial monetary fines by OSHA if observed by an inspector. It also is unprofessional. Patients expect care givers to wear gloves, and most know that it isn't appropriate to compromise their integrity. If your facility's Exposure Control Plan states that gloves are required PPE for phlebotomy procedures (which it should), then it is inferred that the gloves are intact during use in order to serve as PPE.
Your coworkers should realize that OSHA requires glove use to protect them, not the patient. So, if they experience a needlestick to unprotected flesh, their chances of contracting a bloodborne pathogen is higher than if they were wearing intact gloves. Sure, gloves won't prevent a needlestick. But studies have shown that when a needle passes through a glove, the material wipes off up to 86% of the inoculum. So the volume of blood entering the wound is less, lowering the chances of the exposed individual contracting hepatitis, HIV, or a myriad of other bloodborne diseases.
Got a challenging phlebotomy situation or work-related question?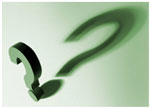 Email us your submission at WSWD@phlebotomy.com and you just might see it as a future case study. (Names and identifiers will be removed to assure anonymity.)
Notice: Do not respond to this e-newsletter.
Responding to the email address from which this newsletter is sent will result in the deletion of your address from our mailing list. If you would like to send an email to the editor, send it to phlebotomy@phlebotomy.com.
---