September, 2013
---
Feel free to forward this newsletter to a friend!
If this issue was forwarded to you from a friend, subscribe here.
Ernst Addresses CLIAC Meeting in Atlanta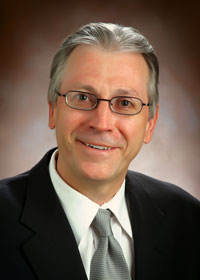 The Center for Phlebotomy Education's Executive Director, Dennis J. Ernst MT(ASCP) addressed members of the Clinical Laboratory Improvement Advisory Committee (CLIAC) last month about the value of well-trained phlebotomists. The biannual meeting was held August 22–23 at the Centers for Disease Control and Prevention's Communication Center in Atlanta.
Ernst's objective was to heighten awareness among committee members of the important contribution phlebotomists make to the accuracy of laboratory test results, and to stress the importance minimum training requirements would have on test results. "CLIA charges managers with assuring the quality of the samples they test," said Ernst, "but how do you do that without personnel requirements for those who draw the samples? Or minimum training? How do you define 'quality?'"
Ernst cited studies showing 95 percent of diagnostic delays are caused by preanalytical errors, 26 percent of preanalytical errors have a significant effect on patient outcomes, and that preanalytical errors constitute up to 93% of all errors committed in the laboratory's path of workflow.
"Only three states currently require blood collection personnel to be certified or licensed," said Ernst, referring to California, Louisiana and Nevada. "Only in California are there minimum training requirements. In every other state, styling someone's hair requires a license, but for something as important and potentially catastrophic as drawing blood, no training requirements or credentials are necessary other than what the employer feels is essential."
Ernst stressed that many facilities do an outstanding job training those who draw blood samples in their facilities, but others are woefully inadequate, citing a recent phlebotomy.com survey showing 25 percent of responding facilities spend less than 30 hours training new phlebotomists.
CLIAC is a committee comprised of physicians, laboratory professionals, educators, public health professionals, and industry and consumer consultants established by the Secretary of U.S. Department of Health and Human Services (HHS). The purpose of the committee is to provide scientific and technical advice and guidance to the HHS regarding the need for revisions to the standards under which clinical laboratories are regulated. They also advise on the impact of proposed revisions to the standards on medical and laboratory practice, and suggest modifications of the standards to accommodate technological advances. Adoption of CLIAC's recommendations is at the discretion of the Secretary.
Ernst ended his presentation offering "a full measure of my assistance and resources" to help the committee propose solutions. The committee agreed to give his comments full consideration.
Click here for a transcript of Ernst's presentation.
It Takes Two
We all know it takes two to tango, it takes two to kiss, and it takes two hands to handle the Whopper®. When it comes to drawing and processing blood samples, two comes into play with surprising frequency. For example, if the tourniquet is applied longer than one minute, it takes two minutes for blood below the constriction to return to its basal state. That's why CLSI's venipuncture standard says that if it takes longer than one minute to find and access the vein, the tourniquet should be released for two minutes before reapplying it. Failing to adhere to this requirement can lead to test results that do not accurately reflect the patient's physiology. Analytes that significantly increase after just one minute of tourniquet application include albumin, calcium, potassium, RBC, hemoglobin, and hematocrit.
It takes two hours for potassium to significantly elevate in serum/plasma of uncentrifuged tubes. That's why we should centrifuge all samples to be tested for potassium within two hours of collection, and remove the serum or plasma from contact with the red blood cells immediately. Refrigerating samples prior to centrifugation only makes matters worse. It's all about the red blood cells, which have up to 25 times the concentration of potassium inside than the serum or plasma they're suspended in. What keeps the potassium inside is a nifty little device known as the sodium/ATPase pump. The pump works well at body temperature, not so well at room temperature, and hardly at all at refrigerated temperatures. When the blood cools, the pump slows and potassium rushes from the red cells into the serum or plasma, spiking the concentration when it's finally tested.
We all know it also takes two identifiers to ensure the patient we are drawing is the intended patient. But don't allow those two identifiers to come from the identification bracelet (e.g., the name and medical records number). A multitude of studies have shown that identification bracelets cannot be considered reliable. The percent of ID bands with erroneous information have been found to range from 0.5% (blood bank draws only) to 16%.
It also takes two people to draw blood from a pediatric patient; one to hold and one to draw. Even the calmest children can start fearfully flailing without warning. Veteran phlebotomists know that terror lurks just beneath the surface of composure. Being unprepared for sudden resistance not only puts the patient at risk of injury, but the phlebotomist at risk of an accidental needlestick.
So whether you're doing the tango or drawing blood samples for testing, it takes two of something to do it right. Just don't try kissing a tango dancer while eating a hamburger. That takes too much coordination.
Featured Product
Phlebotomy Supervisor's Boot Camp
Over 70 of the world's most dedicated laboratory managers, and phlebotomy supervisors, educators, and trainers have already completed the Center for Phlebotomy Education's Phlebotomy Supervisor's Boot Camp. Have you enlisted yet?
If not, you have only one more opportunities this year to sign up for this intensive, 3-day seminar by the most respected authority on blood-sample collection and preanalytical staff management on the planet. We guarantee you have never been to an event like this. Invest three days with our team of world-class presenters, and you'll learn how to:
Reduce expenses by cultivating satisfied, long-term employees;
Cut costs through process improvement;
Nurture professionalism and responsibility among your staff;
Understand different learning styles for effective teaching;
Mentor students and new staff...and more.
If you're struggling with high staff turnover, low morale, soaring specimen rejection rates and plunging patient-satisfaction surveys, it's time to wage war against mediocrity. This event will empower you to change the preanalytical culture where you work and the caliber of phlebotomists you train. Don't take it from us; hear what past Boot Camp participants are saying:
I would recommend that this program be available regularly and that for anyone training phlebotomists it should be a required course.
G. Souza,
Massachusetts General Hospital,
Boston, MA
Fantastic opportunity for bettering my training program, and beginning a new mentoring program. A lot of work went into this program....bravo! Looking forward to sending phlebotomists to the next seminar! Thanks for all the reference material.
B. Brown
Good Samaritan Hospital
Vincennes, Indiana
Both Catherine and Lisa were extremely knowledgeable and did an exceptional job of sharing their experiences and knowledge. Amazing job with the overall execution of this seminar.
D. Dejesus
Winterhaven Hospital
Winterhaven, FL
Excellent lectures, hand-outs, sharing of experiences with everyone, resources. Exactly what I had hoped it would be and more.
D. Beran
Coconino Community College
Flagstaff, Arizona
Sessions will be conducted by the staff of the Center for Phlebotomy Education including the Center's Program Administrator Catherine Ernst, RN, PBT(ASCP), Program Coordinator Lisa Steinam, PBT(ASCP), and Executive Director Dennis J. Ernst MT(ASCP) Each attendee will receive a portfolio filled with resources, tips, and tools they can implement immediately. Besides learning how to be a more effective trainer, participants will have the opportunity to network with peers from across North America and beyond to share ideas, strategies, and solutions to their most perplexing problems.
The seminar is scheduled for November 6–8. Attendees qualify to receive 18 P.A.C.E. continuing education credits. For more information on this unique opportunity to learn from the most respected authority in the industry, call: 866-657-9857 toll-free or visit the seminar's website.
This Month in Phlebotomy Today
Here's what subscribers to Phlebotomy Today, the Center for Phlebotomy Education's paid-subscription newsletter currently in its 14th year of publication, are reading about this month:
Feature Articles

Benchmarks, Part 1: Sample Rejection Rates
Drawing "Rainbows" Scrutinized

Playing it Safe

Ignoring Safety Features

Phlebotomy on YouTube

Tip of the Month

What If?

CE Questions

(Institutional Version Only)
Buy this issue for only $9.95.
For subscription rates and to subscribe to Phlebotomy Today, click here.
Featured FAQ
Forgotten Tourniquets
Question
I've had three complaints from ICU this past month about phlebotomists leaving tourniquets on their patients. Do you have any suggestions for solving this problem?
Answer
You are right to be concerned. Before you discipline your phlebotomy staff, make certain it's not the nursing personnel leaving tourniquets on after surveying sites for IV insertion. If it turns out to be the phlebotomy team, meet with them immediately, explain the potential complications to the patient, state the zero-tolerance policy on forgetting tourniquets, and establish disciplinary consequences. New phlebotomists are more likely to leave a tourniquet on than seasoned staffers. Work with them on developing a routine, performing the procedure the same way every time without exception. If the nursing staff is culpable, the complications and disciplinary consequences should be addressed by a nurse manager.
Survey Says
Tube Labeling
Last month we asked Phlebotomy Today subscribers and visitors to our web site What steps their facility takes to reduce the volume of blood drawn from patients susceptible to anemia. The venipuncture standard published by the Clinical and Laboratory Standards requires facilities to monitor blood volumes drawn from susceptible patients, but leaves it up to them to establish the limits.
According to the survey results nearly half of those who responded do not comply with the standards (47%). Only eleven percent indicated they monitor blood volumes drawn from susceptible patients and have triggers in place that prompt action when limits are met. All others indicated they take some action to prevent iatrogenic anemia, but don't monitor volumes. Those actions include:
We have a policy to use pediatric-size evacuated tubes for susceptible patient populations. (33.3%)
We collect capillary samples when appropriate on patients vulnerable to iatrogenic anemia. (8.3%)
We use previously collected samples for "add-on" tests where appropriate. (58.3%)
Clinicians are/were given in-services regarding phlebotomy overdraws. (22%)
Comments include:
There may be measures at the medical level but as far as I know I have not seen any awareness demonstrated for this in the 15 years I've been taking blood. However, a cardio-thoracic surgeon requested we use pediatric-size evacuated tubes in his area but not because of iatrogenic anemia caused by blood sampling but by cardio-thoracic surgery. I got the impression our department was disappointingly non-compliant to his request, out of habit. We also have a table of maximum outpatient draws on the pediatric population.
We use 3 ml lithium heparin tubes for nearly all chemistry testing, 3 ml EDTA tubes for heme testing and 2.7 ml sodium citrate for coag testing. They are "normal" sized but low volume BD tubes that do not require a special peds-tube centrifuge.
Aggressive blood conservation program exists at our institution. Almost exclusively use soft draw (pediatric tubes) for all phlebotomy procedures.
Interestingly, we conducted the same survey in 2008 when 63 percent of those who responded admitted to not having any mechanism in place. Although last month's survey shows progress, the industry has a long way to go in compliance with the standards, risk management, and protecting susceptible patients.
We also asked those who work in facilities that take any steps to reduce blood volumes drawn, on which susceptible patient populations are they applied. Here's the breakdown (multiple responses were permitted):
This month's survey question: In your capacity as a healthcare professional with blood collection responsibilities with any employer, are you aware of any patient ever having serious complications from a blood draw? If so, what was the nature of the complication? (All responses are anonymous; personal information not collected.)
Last Month on Facebook
During the month of August, fans and visitors to our Facebook page shared their thoughts on the following topics:
What they liked most and least about drawing pediatrics;
The art and the science of phlebotomy;
The Center for Phlebotomy Education's presentation at the CDC about the importance of phlebotomists to accurate test results;
What keeps you working in your current job and with your current employer;
A robot that performs a venipuncture.
Looking for an online community to post questions or to simply satisfy your desire for phlebotomy talk between newsletter issues? Visit and "Like" our Facebook page and you'll never miss out on another discussion or one of our special Facebook offers. Your peers need your input, and you need theirs. www.facebook.com/CPEInc
What Should We Do?
What Should We Do? gives you the opportunity to ask our team of technical experts for advice on your most pressing phlebotomy challenges. Whether technical or management in nature, we'll carefully consider solutions and suggestions based on the industry's best practices so that you and those in other facilities with the same problem can benefit, all the while maintaining your facility's anonymity. What Should We Do? is your opportunity to ask us for suggestions on the best way to handle your real-life dilemmas.
This Month's Case Study
Infusion Confusion
One reader writes:
How do you go about drawing on an ICU patient that has 4 different lines running? I have one patient that had saline going in the right antecubital, diprivan going in the right hand, and two other IV's in the left hand. I asked the nurse to shut off the IV for 20 minutes so I could do the draw. She said she is only able to shut off the saline. That left both IV's running on the left hand & the diprivan on the right hand. She told me to draw from above the diprivan. I did, documented it all, and let our laboratory tech know. What I should I have done in this situation?
Our Response
This is not an uncommon challenge, especially in surgical units and ICU/CCU/NICU environments, and each of us has experienced the complications to phlebotomy when multiple IVs are running. We're curious why you requested the nurse shut off the IV for 20 minutes. The standards state that two minutes should suffice. We can understand the nurse's reluctance to shut off the IV for 20 minutes, but she may have been willing to do so for two.
Had she still been reluctant, it may have been possible to draw from one of the lines with the proper discard volume withdrawn first, of course. If there were no accessible ports, then your options are indeed limited. Depending on what was ordered, a fingerstick might have been possible. Perhaps the physician could have pared back the order so that everything could have been tested on a capillary sample. Alternatively, and with physician's permission, a draw to the foot or ankle may have been possible if doing so is within facility policy.
Drawing above the diprivan while it was still running concerns us. It should have been rejected by the testing personnel. Even though you documented it, we doubt it was capable of producing accurate test results. Laboratories can be held criminally liable for patient complications that are a direct cause of reporting results that are knowingly compromised.
Each month, our "What Should We Do?" panel of experts collaborates on a response to one of the many compelling problems submitted by our readers. Panelists include:
Dennis J. Ernst
MT(ASCP)
Catherine Ernst
RN, PBT(ASCP)
Lisa Steinam,
PBT(ASCP)
Got a challenging phlebotomy situation or work-related question?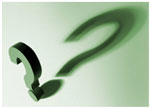 Email us your submission at WSWD@phlebotomy.com and you just might see it as a future case study. (Names and identifiers will be removed to assure anonymity.)
Notice: Do not respond to this e-newsletter.
Responding to the email address from which this newsletter is sent will result in the deletion of your address from our mailing list. If you would like to send an email to the editor, send it to phlebotomy@phlebotomy.com.
---