October, 2013
---
Feel free to forward this newsletter to a friend!
If this issue was forwarded to you from a friend, subscribe here.
Companies Showcase New Products in Houston

Houston was really cooking in July. Not only were temperatures near 100, but companies around the globe introduced hot new products for those who perform and manage blood collection procedures and processes. Here's a rundown of what's sizzling at the trade shows this year:
ISDD Blood Collection Device —This new product from Magnolia Medical Technologies (Seattle, Washington) is the first innovation we've seen in many years that reduces blood culture contamination. By isolating and sequestering bacteria that remain viable on the skin after surface antisepsis (including those reintroduced when cleansed sites are repalpated), the ISDD ensures that only pure venous blood is being cultured as opposed to venous blood coupled with skin fragments and potential contaminants. Here's how it works: after performing the puncture, applying pressure to the actuator diverts the initial 1.5 to 2mL of blood, including any contaminated skin fragments from the trauma of the puncture, into an isolated diversion chamber. The blood culture bottle is then attached and filled with blood that travels down a separate sterile blood flow path devoid of dermal tissue and any bacteria that resided there. The device is registered with FDA and currently commercially available. Magnolia Medical Technologies
VACUETTE-TUBE TOUCH®—The latest entry into the blood-collection safety industry comes from Greiner Bio-One. The TUBE-TOUCH requires no manual activation step to contain the contaminated sharp. The needle containment feature is automatically activated when the user pushes the first tube fully forward onto the back end of the needle. Once activated, the safety shield moves freely until the draw is complete, then encloses the needle as it is withdrawn from the vein. A visual indicator on the safety shield helps users identify the depth of needle penetration. Greiner Bio-One
BC Robo System —From the Japanese company Techno Medica, the BC Robo System takes orders from a facility's LIS or HIS and prepares kits with correct tubes, barcode labels and a work list for every patient. Phlebotomists simply take the prepared kits to their inpatient or outpatient settings and proceed with the draw. Designed to reduce human error and increase staff efficiency, the system accepts a wide variety of tube sizes and types, and can be programmed for the specific needs of any healthcare or research environment. Techno Medica
ITL Corporation —SampLok® Plus blood collection kits contain all the supplies necessary to collect a blood culture sample or other samples for routine laboratory tests. Both the Venipuncture Kit and the Blood Culture Collection Kit contain a variety of supplies from gauze and prep pads to easy-to-follow instructions, providing efficiency and simplification of phlebotomy preparation and collection. Kits have tamper-evident packaging to ensure safe and secure supplies. ITL Corporation
Sol-Care™ Safety Blood Collection Tube Holder Set —This sharps injury protection device from Sol-Millennium protects against accidental needlesticks during phlebotomy by retracting the contaminated sharps into the vacuum activation tube. After all required blood tubes have been filled, the user inserts the activation tube, which then retracts the sharps within the device. The entire concealed unit is then discarded into a sharps container. Sol-Millennium
Scungio Continues Lab Safety Newsletter
The laboratory industry's popular Safety Savvy newsletter continues under the editorial guidance of OSHA Consultant Dan Scungio.
"Terry Jo Gile, aka the Safety Lady, is retiring at the end of 2013," says Scungio, also known as Dan, The Lab Safety Man, "but the newsletter that has served as a valuable resource to the industry goes on." Scungio will continue sending out the free monthly e-newsletter containing case studies, questions and answers, and the latest safety news keeping every lab's staff safe and updated with the latest in lab safety regulations. To receive the Safety Savvy newsletter, simply e-mail a request to Samaritan@cox.net.
Ernst Featured in ASCP Podcasts
The Center for Phlebotomy Education's Executive Director Dennis J. Ernst MT(ASCP) is delivering a series of podcasts for the American Society of Clinical Pathology's (ASCP) LabMedicine web site this fall on a variety of preanalytical topics. Currently accessible on the ASCP web site are his thoughts about the current status of the decentralized phlebotomy staffing trend.
Interviewed by Kelly Swails, ASCP's web editor, Ernst will be discussing other topics this fall including "Nine Questions Every Phlebotomist MUST Answer Correctly," "Nurturing Phlebotomists into Long-Term Employees," and "Why Physicians Don't Trust Our Potassiums."
Last Boot Camp of 2013
Drawing Record Attendance
Record attendance is expected for the Center for Phlebotomy Education's popular Phlebotomy Supervisor's Boot Camp next month in Louisville, Kentucky.
This intensive, 3-day seminar by the most respected authority on blood-sample collection and preanalytical staff management on the planet has already empowered scores of managers, educators, and supervisors from around the world. A team of world-class presenters will be giving 18 presentations and roundtable discussions providing attendees with strategies to help them manage their preanalytical processes, blood collection staff, and phlebotomy students including how to:
Reduce expenses by cultivating satisfied, long-term employees;
Cut costs through process improvement;
Nurture professionalism and responsibility among your staff;
Understand different learning styles for effective teaching;
Mentor students and new staff...and more.
Sessions will be conducted by the staff of the Center for Phlebotomy Education including the Center's Program Administrator Catherine Ernst, RN, PBT(ASCP), Program Coordinator Lisa Steinam, PBT(ASCP), and Executive Director Dennis J. Ernst MT(ASCP). Each attendee will receive a portfolio filled with resources, tips, and tools they can implement immediately. Besides learning how to be a more effective trainer, participants will have the opportunity to network with peers from across North America and beyond to share ideas, strategies, and solutions to their most perplexing problems.
The seminar is scheduled for November 6-8. Attendees qualify to receive 18 P.A.C.E. continuing education credits. For more information on this unique opportunity to learn from the most respected authority in the industry, call: 866-657-9857 toll-free or visit the seminar's webpage.
Featured Product
To the Point® CE downloads
The To the Point® series of CE downloads provides phlebotomists and other healthcare professionals with accurate and affordable phlebotomy continuing education that is easy to use. Each download consists of multiple articles on a variety phlebotomy topics, and is available in two versions:
1) P.A.C.E.® for the individual who needs formal continuing education credit;
2) In-House Use for managers/instructors to distribute and grade as an internal education exercise for their staff/students.
Highly researched and regularly updated, all material provided is current and consistent with the latest CLSI standards and OSHA guidelines, just what you expect from the most dependable source of accurate information on blood collection procedures in the industry. Articles and corresponding test questions within each volume include:
Volume 1
Lab Coats, Gloves, and Handwashing
Face and Foot Protection, Sharps Containers, and Hazardous Practices
Safety Needles, and Managing Exposures to Bloodborne Pathogens
Volume 2
See You in Court
Preanalytical Errors that Occur After Collection
Controlling Blood Culture Contamination
Volume 3
Mastering Pediatric Phlebotomy
How Phlebotomists Can Alter Potassium Results
What Every Phlebotomist MUST Know
Risks to Phlebotomists: Allergies, Ergonomics, & Needlesticks
Handling Patients with Needle Phobia
Volume 4
Preanalytical Errors that Occur Before Specimen Collection
Preanalytical Errors that Occur During Collection
OSHA Update
Volume 5
Difficult Draws
When Professionals Aren't: Behaviors That Create Bad Impressions
Pediatric Pointers
Drawing Under Special Conditions
The Order of Draw
For more information, click here.
The Center for Phlebotomy Education is an approved provider of continuing education credit through the ASCLS P.A.C.E.® program.
This Month in Phlebotomy Today
Here's what subscribers to Phlebotomy Today, the Center for Phlebotomy Education's paid-subscription newsletter currently in its 14th year of publication, are reading about this month:
Feature Articles

Benchmarks, Part 2: Hemolysis
Pediatric Draws: Four Steps to Success

Playing it Safe

Paranoid Patients

Phlebotomy in the News

Tip of the Month

Every Patient is a Pedestrian

CE Questions

(Institutional Version Only)
Buy this issue for only $9.95.
For subscription rates and to subscribe to Phlebotomy Today, click here.
On a Personal Note...
I never cared much for cats before I met my wife.
If you have a moment, follow me...
Featured FAQ
Holding Fainting Patients for Observation
Question
I was wondering if there is a standard protocol for handling patients who faint during their specimen collection procedure. I'm looking for advice on immediate care, the amount of time to hold such a patient, physician involvement, and checklists or waivers prior to their dismissal.
Answer
There isn't any precedent in the literature as to how long you should hold fainting patients, only that you should be assured they are lucid when they leave your care. But that's more common sense than anything else. It's also up to the facility if you want to refer such patients to a physician before they leave the premises or to have a checklist.
The best approach for immediate care would be to lower the patient's head below their heart in combination with a cold compress to the back of the neck or forehead. There is some concern over the use of ammonia inhalants, so be careful with allowing their use. The risk is that the patient who has lost consciousness or is feeling faint may be asthmatic. If the inhalant is used, it could trigger an asthmatic attack. Because we don't know who is and who isn't asthmatic, it's best to be conservative. The CLSI standards also advise against it.
It's purely up to your facility if you want to have the patient sign a waiver prior to dismissal. It might be a good idea to discuss this with your risk manager. The standards don't address it.
Survey Says
Phlebotomy Proficiency
Last month we asked Phlebotomy Today-STAT! subscribers and visitors to our web site if they are aware of any patient ever having serious complications from a blood draw, and what those complications were. Nearly fifty-seven percent said they were aware of complications. The majority of complications observed were nerve injuries (53%) and non-fatal injuries from passing out (41%). Other injuries include massive hematomas that required medical attention (23.5%), improper medical diagnosis, medication, and/or treatment due to sample or patient misidentification (17.6%), improper medical diagnosis, medication, and/or treatment for reasons other than sample or patient misidentification (17.6%), non-fatal transfusion reaction (12%), and fatal injuries from passing out (6%).
This month's survey question: Suppose today is the birthday of every one of your co-workers. What is the one gift you would like for them all to receive today?
What Should We Do?
What Should We Do? gives you the opportunity to ask our team of technical experts for advice on your most pressing phlebotomy challenges. Whether technical or management in nature, we'll carefully consider solutions and suggestions based on the industry's best practices so that you and those in other facilities with the same problem can benefit, all the while maintaining your facility's anonymity. What Should We Do? is your opportunity to ask us for suggestions on the best way to handle your real-life dilemmas.
This Month's Case Study
Drawing from Impaired Patients
One reader writes:
How do you recommend staff interact with outpatients who are impaired? We have had patients who smell of alcohol or marijuana and are obviously feeling the effects. We are concerned for their safety and ours when a needle is put into their arm. We do not want to say anything that would be misconstrued as an accusation but are concerned that someone will experience a needlestick. I am trying to help staff develop scripting that will help preserve our customer service and prevent any legal repercussions. Any suggestions or precedents?
Our Response
You are right to be concerned about your safety when patients arrive impaired or under the influence. Their safety is equally important. Scripting would be a great idea, but more so would be policies that allow you to decline the draw if you feel it cannot be performed safely. We recommend you meet with your staff and administrators, together or separately, to establish a policy consistent with the risk you are willing to accept, decline, and manage. Such a policy should also mandate the assistance of coworkers whenever the success of the procedure and safety of all involved is in question.
There should also be consideration given for the facility's potential liability in releasing an impaired patient to drive. There may be no liability, but the potential needs to be explored. The risk manager and/or corporate counsel should be involved in all discussions.
Each month, our "What Should We Do?" panel of experts collaborates on a response to one of the many compelling problems submitted by our readers. Panelists include:
Dennis J. Ernst
MT(ASCP)
Catherine Ernst
RN, PBT(ASCP)
Lisa Steinam,
PBT(ASCP)
Got a challenging phlebotomy situation or work-related question?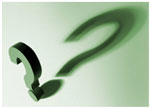 Email us your submission at WSWD@phlebotomy.com and you just might see it as a future case study. (Names and identifiers will be removed to assure anonymity.)
Notice: Do not respond to this e-newsletter.
Responding to the email address from which this newsletter is sent will result in the deletion of your address from our mailing list. If you would like to send an email to the editor, send it to phlebotomy@phlebotomy.com.
---