November, 2012
---
Feel free to forward this newsletter to a friend!
If this issue was forwarded to you from a friend, subscribe here.
Phlebotomy.com Survey Summaries (Part II)
Each month, the Center for Phlebotomy Education posts a survey question inviting readers and visitors to its website and Facebook page to participate, and then publishes the results in the following issue of Phlebotomy Today-STAT! This month, we continue summarizing responses from some of the more intriguing surveys conducted over the past 18 months. Topics include draws during infant feedings, new phlebotomist training, improving laboratory-nursing relations, and blood culture collections. Links are provided to the archived issue of Phlebotomy Today-STAT! that discusses the survey results at length.
Pediatric Pain Reduction
Draws During Infant Feedings
When it comes to infants bottle- or breastfeeding during blood collection procedures, the survey responses were evenly split on the subject. Almost half of the facilities represented allow infant feedings during venipuncture procedures (46%), while just over half permit infants to nurse or bottle-feed during capillary collections (56%).
March, 2012 Phlebotomy Today-Stat!
Management
New Phlebotomist Training
In this survey we asked about the number of hours of training newly hired phlebotomists receive before being allowed to draw patients without supervision. All respondents indicated that initial training is mandatory. For 31%, the required hours of training vary depending on the trainee. Of those reporting a set amount of training time, the responses covered the spectrum. Thirty-five percent reported a training period of 100 hours or more. In contrast, the second highest response was nine hours or less. Fifty percent of respondents indicated that training includes a didactic (classroom) component.
We also asked how many supervised collections new hires must successfully perform before they are allowed to draw patients independently. Approximately 11% indicated that no supervised draws are required. Of those who reported a set number, 34% stated their facility requires 100 or more observed collections.
January, 2012 Phlebotomy Today-Stat!
Phlebotomy Proficiency
How phlebotomists keep themselves current and proficient in drawing blood samples was the focus of this survey. The top resources named by survey participants were:
newsletters (71%)
article downloads (60%)
in-services (49%)
Other sources and methods mentioned include the Internet, CLSI's venipuncture standard (H3-A6), and annual direct observation.
July, 2012 Phlebotomy Today-Stat!
Improving Laboratory –Nursing Relations (Part I)
We asked nurses and laboratorians to share what they would most like the other to understand about them or their department. Here's what phlebotomists and other laboratory personnel who participated in the survey said they wanted nurses to know:
Acknowledge the education and expertise of laboratory personnel and phlebotomists (35%)
Understand that the laboratory has standards it must follow (35%)
Show respect (22%)
Recognize that phlebotomists and laboratory personnel are vital to healthcare (17%)
September, 2012 Phlebotomy Today-Stat!
Celebrating Lab Week
In this survey, we asked about National Medical Laboratory Professionals Week and if it was recognized at their place of employment. Of the facilities represented, 79% did observe Lab Week this year. For the 21% that did not, the primary reasons given were:
Money (12%)
Lack of planning (25%)
Lack of appreciation for lab personnel (25%)
Other (38%)
June, 2012 Phlebotomy Today-Stat!
Collection Technique
Blood Culture Collections
The topic of this survey was blood culture collections, including whether or not blood culture collections are centralized or decentralized, the type of skin prep solution used, if draws from vascular-access devices (VADs) are permitted, and the feedback provided on blood culture contamination rates. For the facilities represented in this survey:
60% of blood culture collections are decentralized (e.g., staff of various disciplines are cross-trained to draw blood cultures);
chlorhexidene gluconate is the skin prep solution used for 66% of adult- and 47% of pediatric collections;
70% provide feedback to collectors regarding the facility's overall blood culture contamination rate;
34% provide feedback to collectors regarding their individual blood culture contamination rates;
76% allow blood cultures to be drawn from vascular-access devices (e.g., central lines, PICC lines, etc.).
April, 2012 Phlebotomy Today-Stat!
The One-Minute Tourniquet Rule
In this survey, we asked "Do you follow the one-minute rule for tourniquet application?" Nearly all (98%) of survey participants know prolonged tourniquet constriction affects some analytes. Yet only 58% stated they always abide by the 1-minute rule. Of the 42% who do not comply all the time, most estimated they comply at least 90% of the time. Here are the numbers:
How often do you adhere to the one-minute rule?
90% of the time: 78%
80% of the time: 12%
10-70% of the time: 7%
Less than 10% of the time: 3%
August, 2012 Phlebotomy Today-Stat!
Competency Assessment Webinar Next Month
Do you assess the competency of your specimen collection personnel regularly? Are your assessments effective and comprehensive? If your competency assessment process needs improvement, and whose doesn't, register for "Assessing Phlebotomy Competency," the next webinar in the Center for Phlebotomy Education's Phlebotomy Best Practices webinar series.
Assessing the competence of your phlebotomy personnel is not only required by accrediting agencies, but identifies gaps in training and is good risk management. Scheduled for Tuesday, December 11, 2012, this presentation helps you perform meaningful and effective assessments based on CLSI's skin puncture and venipuncture standards. Emphasis is placed on proven methods that reveal otherwise hidden weaknesses in staff development so managers can improve the quality of blood collection personnel and the samples their lab receives for testing.

The presenter is Lisa O. Balllance, BSMT(ASCP), CLC(AMT), a certified laboratory consultant with expertise in preanalytical management and supervisory positions in both public health and hospital laboratory settings. A nationally recognized speaker, Ballance has given numerous presentations at state and national laboratory conferences, and authored more than a dozen articles published in a wide variety of laboratory publications.

To register, or for more information, visit the Center's webinar page or contact the center by phone at 866-657-9857 or email at support@phlebotomy.com.
Featured Product
Blood Specimen Collection FAQs Book
Is it acceptable to draw blood without orders?
What are the effects of underfilling heparin tubes?
How long should you wait after the patient receives a transfusion before drawing blood?
Can we ship unspun chemistry and coag samples to a reference lab overnight and expect accurate results?

Answers to these and hundreds more of the most commonly asked questions on sample collection are now available in Blood Specimen Collection FAQs. Published by the Center for Phlebotomy Education, this 376-page soft cover reference book is at the fingertips of healthcare professionals around the world providing authoritative answers to nearly 300 of the most frequently asked phlebotomy questions.
Compiled from the thousands of inquiries we've received over the years, every answer in this reference is thoroughly researched and reflects the current CLSI standards, OSHA regulations, and published literature. Topics covered in Blood Specimen Collection FAQs include preventing hemolysis, recollects and bruising benchmarks, drawing during IV infusions, investigating falsely elevated potassium results, safety and infection control, professionalism, venipuncture pain management, patient injury and complications, specimen handling & transportation, unorthodox techniques and much more.
In use throughout North America and over a dozen countries including Thailand, Australia, Ireland, Indonesia, Spain, Dubai, Singapore, France, and New Zealand, this desk reference is a welcome and informative resource for anyone who performs, teaches, or supervises phlebotomy.
This Month in Phlebotomy Today
Here's what subscribers to Phlebotomy Today, the Center for Phlebotomy Education's paid-subscription newsletter currently in its 13th year of publication, are reading about this month:
Feature Article

Promoting Effective Communication, Part I: Is There a Bully in the House?

Phlebotomy in the News

A round-up of articles on phlebotomy and phlebotomists who made Internet headlines in October including these stories:

Short-Term Interventions Fall Short in Preventing Preanalytical Errors

Man Claims HIV-Positive Status Cause for Phlebotomy School Denial

HCV Vaccine Breakthrough Announced

Dallas Hospital Saves $122,000 in Two Weeks by Recentralizing ED

Playing it Safe

A Regular Column on Blood-Collection Safety

Tip of the Month

What's for Dinner?

CE Questions

(Institutional Version Only)
Buy this issue for only $9.95.
For subscription rates and to subscribe to Phlebotomy Today, click here. The current month's issue will be emailed to you immediately upon subscribing.
On a Personal Note...
Sooner or later everyone gets devastated.
If you have a moment, follow me...
Featured FAQ
Affects of Storage on EDTA Specimens
Question
Should EDTA tubes be refrigerated after collection? What about refrigerating the smears? I was told that they should never be refrigerated. We ship our specimens overnight for analysis. Would refrigeration prior to shipping preserve the EDTA specimen?
Answer
According to Young, platelets decrease by about 8% and hematocrits increase by 7% when stored up to 24 hours at room temperature, but both are stable at refrigerated temps for up to 24 hours. RBCs and WBCs are not affected.1 Automated differentials are only stable for several hours, depending on the instrument.
I've never heard of any study that measures storage conditions for smears, though. Most labs make the smears when they run the CBC and store them at room temperature.
Reference
Young D. Effects of Preanalytical Variables on Clinical Laboratory Tests. AACC Press. Washington, DC. 1997.
Survey Says
Patient/Sample Misidentification
This month, we asked visitors to our website what their facility's policy is on patient/sample misidentification. The majority of responses fell into two broad categories: action taken regarding the misidentified sample, and disciplinary action taken toward the collector. Nearly two-thirds (64%) of respondents specifically stated sample recollection would be necessary. Twelve percent said that the specimen would have to be rejected/discarded, while 7% mentioned extenuating circumstances where testing of irretrievable samples, such as CSF is allowed. Twenty-one percent described the disciplinary action taken against the collector, which ranged from verbal notification to immediate termination. Almost one-fifth (18%) referenced how the error would be investigated and/or documented via an incident report.
Sample Comments:
"If a patient is misidentified, the first step is to talk to the phlebotomist and go over the steps of identifying patients. If it happens a second time, the phlebotomist is placed on administrative leave. Based on the severity of impact on the patient, the phlebotomist can be terminated."
"Immediate termination."
"Zero tolerance on mislabeled samples."
"Depends on the error. Mostly, the patient will need to be rebled."
"The sample/s will need recollected followed by an incident report on the phlebotomist or other personnel involved."
"Specimen is rejected. If results were reported, they are commented as 'disregard' and a new specimen is collected."
"A blood or urine specimen is always rejected and the phlebotomist or nursing staff gets written up. If a lab employee does this a couple of times, they are working against Lab policies and procedures and need to go."
"All known mislabeled or unlabeled samples must be recollected unless they are what we consider irretrievable—CSF; biopsies, etc. The responsible party must notify the ordering provider and one of the lab pathologists for discussion. If agreed to label/relabel, an affidavit is signed by the collector attesting to the identification and this information is added on as result comment in the LIS which crosses to the EHR."
"Two identifiers required on specimen. If there are not two identifiers then it will be rejected unless it is an irreplaceable specimen (we have a list of those). Or, if the patient would be in danger by not running the test, the ordering physician can talk to the pathologist and get permission for us to test the sample."
"The samples need to be redrawn and the old samples are discarded. The original collector is also notified so he/she can be aware of the mistake."
"We refuse to perform testing on a mislabeled specimen unless it is "irretrievable" such as CSF and only then with mounds of documentation."
"…Policy is to ask the patient verbally for their full name and date of birth before any procedure, then check this against the request form and ID wristband. Any information that does not match halts the blood draw until ID had been corrected and a "Risk" report is initiated. We started to do the Risk report on all patients presenting for blood collection with incorrect or incomplete requests from the Outpatient clinics. This resulted in a 60% (and still dropping) reduction in request form errors."
"In the case of patient or sample misidentification, the patient must be redrawn and the phlebotomist will receive disciplinary action. There is no acceptable excuse that can be given for not correctly identifying a patient before you draw their blood and label their specimens."
This month's survey question
Have you ever been bullied at work?
Last Month on Facebook
During the month of October, fans and visitors to our Facebook page shared their thoughts on the following topics:
Site prep solutions for blood culture collections
RoBlood automated blood sampling project
Blood draws to the wrist
Applying Vaseline® to heel punctures
Making phlebotomy a specialty
Looking for an online community to post questions or to simply satisfy your desire for phlebotomy talk between newsletter issues? Visit and "Like" our Facebook page and you'll never miss out on another discussion or one of our special Facebook offers. Your peers need your input, and you need theirs. www.facebook.com/CPEInc
What Should We Do?
What Should We Do? gives you the opportunity to ask our team of technical experts for advice on your most pressing phlebotomy challenges. Whether technical or management in nature, we'll carefully consider solutions and suggestions based on the industry's best practices so that you and those in other facilities with the same problem can benefit, all the while maintaining your facility's anonymity. What Should We Do? is your opportunity to ask us for suggestions on the best way to handle your real-life dilemmas.
This Month's Case Study
Drawing on Experience
One reader writes
Currently our nurses and technicians have to complete 10 draws under the supervision of a qualified observer to pass their initial training competency. Some nurses think 10 is too much and some think it's not enough. Is there anything in the literature that recommends a certain number of draws? What should we do?
Our Response
As you know, phlebotomy is a very unregulated profession. Where it is regulated, for example, in California, nurses are exempt because phlebotomy is within their professional scope of practice. But the reality is that most nurses aren't taught to draw laboratory samples in nursing school. Most learn on the job. Outside of the state of California there aren't any guidelines or precedents established on training and competency for any healthcare professional who draws blood samples. Styling hair requires a license; drawing blood doesn't. Go figure.
As you might imagine, we feel the same standards should apply to all professions. Phlebotomists in California must undergo 80 hours of training, perform 50 successful supervised venipunctures, then sit for a certification exam. At the Center for Phlebotomy Education's School of Phlebotomy, students undergo 96 classroom hours involving as many venipunctures on other students as it takes them to become proficient. Then they go to a clinical site where they have to draw at least 100 patients successfully.
So it should come as no surprise we are of the opinion that competence cannot come from ten successful draws. We are also of the opinion that one's profession is irrelevant to attaining competency, and that the frequency with which one performs the procedure is likewise irrelevant. Performing 100 draws incorrectly does not assure competence.
Every patient deserves to be drawn by someone who has had the full measure of training. Those who are challenging your requirements could benefit from training that emphasizes the consequences of poor technique, including inaccurate test results that lead to medical mistakes and injuries sustained during the draw. Our staff has reviewed dozens of legal cases in which patients were permanently injured at the hands of the unskilled, many of them nurses and techs with inadequate training. So it's very much a risk management issue that requires you to limit your liability.
We suggest tactfully explaining the consequences of poor technique to those who would minimize the number of draws required to assure competency. Once they realize the consequences to inadequate training and supervision, they'll likely want more training and mentoring.
Got a challenging phlebotomy situation or work-related question?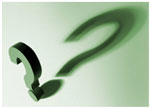 Email us your submission at WSWD@phlebotomy.com and you just might see it as a future case study. (Names and identifiers will be removed to assure anonymity.)
Notice: Do not respond to this e-newsletter.
Responding to the email address from which this newsletter is sent will result in the deletion of your address from our mailing list. If you would like to send an email to the editor, send it to phlebotomy@phlebotomy.com.
---