New Zealand Phlebotomist Has Zeal for Healthcare
One of the great things about social media is all the fascinating people you get to meet. Having a presence on Facebook has allowed the Center for Phlebotomy Education to reach and connect with an ever-growing number of individuals from around the globe who share a common interest in blood specimen collection. One such person is New Zealand phlebotomist, Tracey Connell. Intrigued by her posts, we asked Tracey if she would agree to be interviewed for Phlebotomy Today STAT! to share her experiences and perspective on becoming a phlebotomist in New Zealand. Her interview is below:
PT-STAT: Tell us about yourself.
TC: I am married with three sons. We are originally from Zimbabwe and came to New Zealand in 2001. We ended up living in Cromwell where I joined the St. John Ambulance Services as a volunteer and am still an active member. In 2006, we moved to Auckland and we stayed.
PT-STAT: Why did you decide to become a phlebotomist?
TC: Actually, I have been in the accounting field most of my life. But when I joined St. John, I found I enjoyed the work very much. I put my heart and soul into it and because of this, I was good at it. When I saw the advertisement for a new company looking for medically trained people, I thought I'd give it a try and here I am.
PT-STAT: The educational requirements for phlebotomists in New Zealand differ from those in the U.S. Could you describe the process for us?
TC: In the last two years the process has changed. Currently, it is mandatory for us to work a minimum of 4000 hours with all our training being observed and a log book kept, and then sit for our Annual Practicing Certificate (APC) exam through the New Zealand Institute of Medical Laboratory Science (NZIMLS). We are only allowed to sit for the exam twice.
PT-STAT: How much does it cost New Zealand students to be trained in phlebotomy?
TC: Expenses include $400 ($311.50 USD) for exams, $75 ($58.41 USD) annually for membership in the NZIMLS and then +/- $400 for the textbooks.
PT-STAT: Is phlebotomy certification and/or licensure required in New Zealand?
TC: Yes, it is now.
PT-STAT: How many hours of continuing education (CE) are required, and who pays for CE? The individual or the employer?
TC: We have to do a certain number of hours per year but it is different for each department, e.g., phlebotomists, lab techs, etc. This includes reading, NZIMLS seminars, in-house training, etc. The cost of the NZIMLS seminars is paid by the individual. All others are paid by the employer.
PT-STAT: How are phlebotomists perceived by other healthcare professionals in your country?
TC: We are seen as taking the burden away from practice nurses and doctors.
PT-STAT: In regards to safety, what steps do you take to prevent occupational exposure and accidental needlesticks?
TC: For prevention we use gloves, masks, all required PPE gear, immunization (HEP B), washing hands and other skin surfaces after contact with blood or body fluids, extreme care when discarding sharps and using the safety feature on butterfly needles. Needlesticks are treated as urgent. So it's immediate first aid to the site, then a second phlebotomist will do the required (HIV, HCV & HEP B) blood tests and paperwork.
PT-STAT: What is the average starting salary for a phlebotomist in New Zealand?
TC: Approximately $15.00 (NZ) per hour ($11.68 USD), but there is an annual increment after internal assessments.
PT-STAT: In addition to hospitals and medical centers, where are phlebotomists typically employed?
TC: Car nurses – we have a big group that service patients in their homes.
PT-STAT: What do you think are the most important qualities to become successful in this field?
TC: Compassion, patience, and the initiative to learn and to continually better one's self.
PT-STAT: What are your short-term and long-term career goals?
TC: My short-term goals would be to complete this year, sit for my exams and get my APC. Long term would be to study towards becoming a lab tech, or a really different career choice, midwifery.
PT-STAT: What advice do you have for others who are interested in becoming a phlebotomist?
TC: Go into this job with an open mind and no expectations because everything about this job is different.
PT-STAT: Anything else you'd care to add?
TC: Be careful, take care of yourself and enjoy!
Feel free to forward this newsletter to a friend!
If this issue was forwarded to you from a friend, subscribe here.
Featured Product
SmartCharts™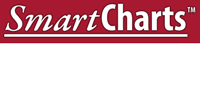 Are preanalytical errors robbing you and your staff of productivity? Are they costing you the hard-fought credibility among physicians you strive to maintain? Are you an educator looking for documents that summarize key preanalytical concepts at a glance?
SmartCharts™ are the latest way the Center for Phlebotomy Education helps you and your staff reclaim your productivity, report more accurate results, renew physician confidence in your laboratory's reports, and teach key concepts every student and new-hire must grasp. These four documents give managers, educators, and healthcare professionals concise summaries on the most common preanalytical processes that impact test results and require continuous quality improvement. SmartCharts are designed for posting where specimen collection and processing personnel frequent and as reference materials to provide information and instruction on a variety of error-prone preanalytical processes. The four SmartCharts currently available include:
Blood specimen handling and processing;
Investigating elevated potassium results;
Analyte stability;
Blood sample collections during IV starts.
SmartCharts are available as individual downloads or as a set.
Click here for more information.
This Month in Phlebotomy Today
Here's what subscribers to Phlebotomy Today, the Center for Phlebotomy Education's paid-subscription newsletter currently in its 12th year of publication, are reading about this month:
Feature Article: Literature Review of Newly Published Studies and Articles: Part II

Phlebotomy in the News: a round-up of articles on phlebotomy and phlebotomists who made Internet headlines in November including these stories:

Ohio PBT Program Reaches 100% Certification Rate
Volunteerism "Incredible Experience" for USU Student
MA Legislature to Consider Phlebotomist Bill
Small Practices Lead in BBP Fines
One-third of Inpatients Experience a Medical Error

Safety Essentials: Activate that safety device!
Tip of the Month: Gaining the Right Perspective
CE questions (institutional version only).
Buy this issue for only $9.95.
For subscription rates and to subscribe to Phlebotomy Today, click here. The current month's issue will be emailed to you immediately upon subscribing.
On a Personal Note...
Back before there was a Center for Phlebotomy Education, I worked the bench. After twenty-some years turning out lab results at hospitals small and large, I had lost enthusiasm with my career. I needed to get away and I did, all the way up to Speckled Trout Lake in Ontario, Canada.
If you have a moment, follow me.
Last Month on Facebook
During the month of November, fans and visitors to our Facebook page shared their thoughts on the following topics:
The use of non-safety sharps devices;
Safe disposal methods for sharps used at home;
Patient satisfaction and its impact on hospital reimbursements;
Fainting patients;
Benchmarks for the number of phlebotomy draws per hour;
Job announcements;
Patients being stuck unnecessarily;
Patients receiving phototherapy.
Looking for an online community to post questions or to simply satisfy your desire for phlebotomy talk between newsletter issues? Visit and "Like" our Facebook page and you'll never miss out on another discussion or one of our special Facebook offers. Your peers need your input, and you need theirs. www.facebook.com/CPEInc
Featured FAQ
Hemoglobin variations in line draws
Q: I am the Phlebotomy Coordinator in a large hospital in Australia. We are having a problem with erroneous results from our oncology department where blood is collected from central venous catheters by the nursing staff. On one patient, the haemoglobin rose from 117 g/L to 171 g/L in 24 hours, then came back down two hours later to 109 g/L. There was no transfusion and tourniquet application was not prolonged. This happens a lot. The nursing staff discards 10 mL before collecting samples. Can you explain such a difference?
A: In order to address this variation fairly, we have to question the accuracy of both the normal and abnormal results. In other words, we have to wonder if the normal result is falsely lower or if the higher result is falsely elevated. There are more explanations for a falsely lower hemoglobin drawn from a line than a falsely elevated result. Variables that falsely decrease hemoglobins from line draws include dilution with IV fluids, clotting in the barrel of the syringe prior to filling the tubes, and hemolysis during aspiration. You should investigate if the nurses are turning off the fluids for two minutes prior to collection. If not, there could be a dilutional effect.
Variables that falsely elevate hemoglobin in line draws include hemoconcentration, which most commonly occurs when the tourniquet is left on for a prolonged time. You've ruled that out. Physiological conditions like dehydration can also falsely elevate hemoglobin. But if the level came back down two hours later, dehydration is probably not the issue unless it was rapidly corrected by IV infusion between sampling.
Make sure your specimens are well mixed prior to testing. Check the EDTA tubes for clots. Observation of the nurses' technique may reveal other variables. Finally, make sure this is not an analytical (instrumentation) issue instead of a preanalytical issue. You might want to confirm all spurious results by repeat testing.
Each month, PT-STAT! will publish one of the hundreds of phlebotomy FAQs in the growing database of questions and answers available in Phlebotomy Central, the members-only section of the Center for Phlebotomy Education's website. For information on joining Phlebotomy Central, click here.
Survey Says
Fainting Patients
Last month, we asked visitors to our website and our Facebook page three questions in relation to outpatient draws and fainting. We wanted to know: 1) if every outpatient is asked if he/she has a history or fainting; 2) if ammonia inhalants are being used in outpatient draw stations; and 3) if a reclining phlebotomy chair, cot orgurney is available for those outpatients who feel faint. The results of the survey are below:
Do you ask every outpatient if he/she has a history of fainting?
Yes: 30%
No: 70%
Sample Comments:
"Yes. We ask every patient if he or she has had blood drawn before. If they have, they usually will tell us if they have had a problem. But if they do not, we ask if they have had any trouble in the past. We tend not to give them the suggestion of fainting. We take precautions, reclining the chair if they have had a problem before."
"Yes. It's our policy to ask if the patient has had any problems before in getting blood drawn."
"Yes. In order to be aware/cautious of any possible untoward reactions."
"Yes. Those are the surprises I DON'T need!!"
"No. I do not ask every patient. But I do ask all patients who either appear, or say that they are afraid of needles."
"No. The patient tells you."
"No. I look at them to see how they look as they enter the room. I watch them while drawing and pay attention to them: all of a sudden quiet, holding their breath, etc."
"No. But if a patient mentions they have had or have a problem with blood draws, they are always offered to lie down."
"No. Our outpatient sites have reclining draw chairs."
"No. Most patients who have fainted in the past mention it at some point during the check-in and prep process. If I asked each patient (a lot of which are repeat patients) it they had ever fainted before I would get a lot of grief. A lot of them think I shouldn't even need to check their name and date of birth. In my experience, guys between the ages of 12 and 24 tend to be the ones who faint."
"No. We should."
Are your outpatient draw stations stocked with ammonia inhalants?
Yes: 34%
No: 66%
Sample Comments:
"No. Our physicians do not want us to use ammonia. The patient can have a violent jerk when smelling ammonia which could cause a neck or head injury."
"No. Last I had read they were not recommended."
"No. Hard on asthmatic patients; not allowed in CLSI guidelines."
"No. These can cause adverse reactions in some patients."
"No. We have emergency code-blue buttons and call-nurse pull cords within reach of each chair in our drawing stations."
"No. Our facility stopped allowing their use about five years ago."
"Yes. I was shocked by this practice in the hospital I used to work for. They should have been removed years ago due to asthma-related deaths. They carry them on inpatient trays and I once even saw one taped to a nurse's ID badge."
In your outpatient drawing area, do you have a reclining phlebotomy chair, cot or gurney for patients who feel faint?
Yes: 84%
No: 16%
Sample Comments:
"No. Use a butterfly and they very rarely pass out. I draw mostly women. The men do the passing out."
"Yes. We also have a private room with a reclining chair."
"Yes. Gotta love the reclining phlebotomy chair."
According to the Clinical and Laboratory Standards Institute (CLSI), phlebotomists should anticipate a possible loss of consciousness in their patients, and be prepared to react.(1) Part of that preparation includes drawing samples with the patient seated in an appropriate chair or lying down. The chair should have arms to provide support and prevent falls should the patient pass out.
The use of ammonia inhalants is not recommended.(1) The risk is that the patient who has passed out or is feeling faint may be asthmatic. In such individuals ammonia inhalants may trigger respiratory distress. When we surveyed our readers about the use of ammonia inhalants in early 2009, 24 percent of survey respondents indicated that ammonia inhalants were on their collection trays or in their outpatient drawing areas. In comparison, current survey results indicate the availability of ammonia inhalants in collection areas is significantly higher (34% vs. 24%).
Reference
CLSI. Procedures for the Collection of Diagnostic Blood Specimens by Venipuncture; Approved Standard—Sixth Edition. CLSI document H3-A6. Wayne, PA: Clinical and Laboratory Standards Institute; 2007.
[Editor's note: For a copy of the CLSI venipuncture standard, H3-A6, "Procedures for the Collection of Diagnostic Blood Specimens by Venipuncture," visit the "Books & References" section of the Center for Phlebotomy Education's website at www.phlebotomy.com/product/8250.cpe]
This month's survey question:
Where you work, how much training do newly hired phlebotomists receive before being allowed to draw without supervision?
Feel free to forward this newsletter to a friend!
If this issue was forwarded to you from a friend, subscribe here
What Should We Do?
[Editor's Note: "What Should We Do?" gives you the opportunity to ask our team of technical experts for advice on your most pressing phlebotomy challenges. Whether technical or management in nature, we'll carefully consider solutions and suggestions based on the industry's best practices so that you and those in other facilities with the same problem can benefit, all the while maintaining your facility's anonymity. What Should We Do? is your opportunity to ask us for suggestions on the best way to handle your real-life dilemmas.]
This Month's Case Study:
Underfilled tube for troponin

One reader writes: I'm a RN and the primary phlebotomist in our facility. Today someone drew a 4 mL green top for troponin on a patient, but the tube was underfilled. When I rejected it, my supervisor wanted proof that an underfilled green-top tube would alter the troponin results. I've looked online and in some of my reference books, but cannot find much on it, other than generally preservative tubes should be filled completely. How much would an underfilled green-top tube affect the troponin?
Our response: You are right about the general affect of underfilling tubes, and you were right to reject the sample. Your patients are lucky to have you around to assure they get treated according to accurate results. I did a lot of research on your question and finally found a passage that supports what you and I already expected. But it doesn't quantify the effect. Nevertheless, I think it should be all the evidence you need. Here's the passage from Tietz Guide to Clinical Laboratory Tests (2006): "Underfilling blood collection tubes can affect red blood cells morphology and lipids in EDTA tubes and binding of electrolytes and troponin to heparin in some plasma tubes." (Emphasis ours.) It doesn't cite a reference, but Tietz is a well-respected laboratory reference book that has been around a long time.
Wanted:


Your most challenging phlebotomy situations and work-related questions.

Send your submission to WSWD@phlebotomy.com and you just might see it as a future case study.