December, 2012
---
Feel free to forward this newsletter to a friend!
If this issue was forwarded to you from a friend, subscribe here.
Laboratory Redesign: A Snapshot of Success
A common problem among many hospital laboratories is in their collection and processing workflow. In 2006, St. Joseph Mercy Oakland Hospital in Pontiac, Michigan set out to correct that problem by redesigning the preanalytical and analytical processes. Their changes led to improved or stabilized turnaround times, increased staff productivity, and $950,000 in annual cost savings.1
The 426-bed facility's layout and lack of automation were their most obvious challenges. In terms of personnel, technical staff was spending a considerable amount of time on non-technical duties, such as answering the phones. In addition, technical staff on the day shift was not cross-trained, so adequate staffing during busy periods was an issue.
Improvements involved centralizing laboratory functions into one physical space, standardizing specimen processing through automation and written procedures, cross-training staff, holding daily meetings and providing and receiving regular feedback. The hospital purchased new equipment to automate test processing and later centralized previously decentralized lab functions.
Redesign highlights include:
State-of-the-art equipment automated certain manual tasks such as loading centrifuges, and standardized work processes improving sample quality and safety.
All laboratory functions occur in one large room. Using counters on wheels allow for easy reconfiguration of workspace.
Previously, "stat" samples would interrupt the flow of testing. All specimens are now processed as received.
Specific steps for each task are defined, eliminating process variation in work practices. This is particularly important for blood specimen collection. As a largely non-automated activity, common sources of collector error are not always included in phlebotomy procedures and training materials.2
Start times were changed to ensure greater overlap between overnight and day shifts, and better manage increased workloads during the morning hours. Staggered scheduling works especially well for blood collection personnel, as smooth transitions between shifts allow for staff to better manage peak draw periods and not waste time trying to problem-solve collection pending lists.
Two 5-to-10-minute "daily huddles" are held each day. One with the night and day shifts, and one with the day and afternoon shifts. During these updates, the supervisor covers a variety of topics such as staffing issues, equipment problems, and staff recognition.
Supply ordering has been centralized to streamline the process and prevent redundancy. Storing items such as collection supplies on movable racks in a central area maximizes convenience for the lab staff.
Managers conduct periodic reviews to ensure employees are properly following the job instruction sheets and give staff feedback on their work performance. Performance measures, such as turnaround times, are posted on white boards in the lab. Employees are also encouraged to share ideas and make suggestions for improvement. With phlebotomists often representing the laboratory's public persona, their insight and experiences can be extremely valuable to increasing patient satisfaction scores.
Do you have a success story to share? Has your facility made operational or process changes that have improved preanalytical workflow, increased productivity, raised patient satisfaction scores or reduced costs? If so, we'd love to hear about it. To share your snapshot of success, email us at phlebotomy@phlebotomy.com.
Reference
Agency for Healthcare Research and Quality (AHRQ). Laboratory Redesign Improves Staff Productivity, Leading to Reduction or Maintenance of Turnaround Times at Greater Specimen Volumes and Cost Savings.AHRQ Health Care Innovations Exchange. Updated 11/7/12. http://innovations.ahrq.gov/content.aspx?id=2555 Accessed 11/28/12.
Lima-Oliveira G, Guidi G, Salvagno G, et al. Is Phlebotomy Part of the Dark Side in the Clinical Laboratory Struggle for Quality? Lab Med 2012;43:172-76. http://labmed.ascpjournals.org/content/43/5/172.abstract Accessed 12/10/12.
Featured Product
Applied Phlebotomy Video Series
The Center for Phlebotomy Education offers the most reputable videos in the industry for teaching all healthcare professions what they MUST know about drawing quality blood samples safely and properly. This series of five DVDs is the most accurate and comprehensive set of blood specimen collection training videos on the market and reflects current Clinical and Laboratory Standards Institute (CLSI) standards and OSHA guidelines.
Dynamic 3D animations vividly illustrate nerve injury, arterial nicks, platelet clumping, hematoma formation, and hemoconcentration. Detailed demonstrations cover the critical aspects of venipuncture, skin puncture, and arterial blood gas collections. In addition, errors that collectors can introduce during sample collection, transport, and storage that alter test results, along with the types of injuries patients suffer from poorly performed venipunctures that can lead to litigation are discussed.
Written and directed by esteemed author and international lecturer Dennis J. Ernst MT(ASCP), titles in the series include:
An excellent resource for student and staff training, competence assessments, and in-house continuing education activities. P.A.C.E.® continuing education credit also available.
World-Class Phlebotomy Webinar Next Month
Can you identify the hallmarks of a world-class phlebotomist? Does your phlebotomy team understand the key concepts in customer service, preanalytical errors, exposure prevention and risk management? If you want you or your staff to perform phlebotomy on a higher level, register for "The Four Pillars of World-Class Phlebotomy," the third webinar the Center for Phlebotomy Education's Phlebotomy Best Practices 2012–2013 series.
Performing phlebotomy at a world-class level means mastering customer service, drawing specimens of high quality, preventing patient injury, and avoiding accidental needlesticks. Scheduled for Tuesday, January 22, 2013, this presentation discusses the hallmarks of a world-class phlebotomist, identifies techniques that put patients at risk of injury and for being treated according to results altered in the preanalytical phase of laboratory testing, and gives attendees tools and inspiration to perform at a higher level.
The presenter is Dennis J. Ernst, MT(ASCP), Executive Director of the Center for Phlebotomy Education, Inc. A highly recruited international lecturer, Ernst has authored of over 50 articles on phlebotomy, two textbooks and a desk reference. He chairs the CLSI working groups that write the standards for specimen collection, has participated on several CDC Best Practices panels addressing preanalytical issues, and serves as the editor of the Phlebotomy Today family of newsletters, read monthly by over 15,000 subscribers worldwide.

To register, or for more information, visit the Center's webinar page or contact the Center by phone at 866-657-9857 or email at support@phlebotomy.com.
This Month in Phlebotomy Today
Here's what subscribers to Phlebotomy Today, the Center for Phlebotomy Education's paid-subscription newsletter currently in its 13th year of publication, are reading about this month:
Feature Article

Is There a Bully in the House?, Part II

Phlebotomy in the News

A round-up of articles on phlebotomy and phlebotomists who made Internet headlines in November including these stories:

English Phlebotomy Team Sports New Image

On-Call Phlebotomist to Speed Up BAC Testing

Hand Hygiene Worst Among Doctors

Joint Commission Document Tackles Patient and HCW Safety Issues

Phlebotomist Claims she was Attacked While Drawing Blood

Playing it Safe

A Regular Column on Blood-Collection Safety

Tip of the Month

It's a Wonderful Life

CE Questions

(Institutional Version Only)
Buy this issue for only $9.95.
For subscription rates and to subscribe to Phlebotomy Today, click here. The current month's issue will be emailed to you immediately upon subscribing.
On a Personal Note...
Will you be alone this Christmas? It doesn't have to be dreadful.
If you have a moment, follow me...
Featured FAQ
Chilling Serum Tubes During Transportation
Question
One of our staff has recently begun putting the serum separator tube in a cup that has a 1/2 inch layer of ice in the bottom. Her rationale is that this will help the blood clot faster so she can then spin the tube. Is there any evidence to support or discourage this practice?
Answer
You won't find anything in the literature that supports the practice, and much that contradicts it. The truth is, she's inadvertently guaranteeing that all the potassiums she draws are falsely elevated.
Red cells have 25 times more potassium than the serum or plasma does. What keeps the potassium in the cells is what's known as the sodium-ATPase pump. At refrigerated temperatures, or when your phlebotomist puts her serum tubes on ice, the pump slows and potassium rushes out of the cells into the serum or plasma. Even if kept at room temperature during transportation, the values cannot be considered reliable if more than two hours have passed since collection.
Complete clotting takes up to 30 minutes. Ice won't facilitate it. In fact, chilling samples delays clotting. Your employee may think that chilled tubes gel up faster, but complete clotting takes up to 30 minutes at any temperature. I'm sure she's well intended and only wants to expedite the process for her patients, but attempts to infuse renegade theories into any established procedure should be squelched.
Survey Says
Bullying in the Workplace
Have you ever been bullied or witnessed bullying of another employee at work? According to our latest survey, it's a likely "yes" on both counts. Last month, we asked readers and visitors to our website and Facebook page about the bad behaviors occurring in the workplace, and those who are demonstrating them. The responses shed some light on the not-so-secret intimidation many encounter on the job.
Have you ever been bullied at work?
Yes: 87%
No: 13%
Sample Comments:
"By my Supervisor. I had told her several issues that I knew were being done wrong, e.g., cotton balls and ammonia inhalants on phlebotomy trays; ABN's that stated we don't know when Medicare will pay. She screamed at me for being too slow in front of the entire staff."
"I'm afraid to write my story because it might be recognized by my bosses and they will retaliate against me."
"It was the only reason I left that job!"
"Hostile, verbally abusive, rude coworkers."
"Years ago when new on a job."
"I have since left the facility. We are supposed to be professionals, not children. My superiors were no help whatsoever."
"I am in management and bullied by employees."
"Yes, we have a pack of them at work. The thing is they are the lazy employees. Management just does not seem to want to deal with them."
"By a coworker who I had been hired to replace after she gave notice."
"One was a chronic bully… The other is regularly in front of Human Resources and pulls her head in from time to time when cautioned... She has even been in court and had her name paraded in our local paper for being unkind to her employees. 'Not a nice woman,' the judge remarked. Likes to tell us that in fact she is being bullied!"
Have you ever witnessed bullying of another employee while at work?
Yes: 85%
No: 15%
Sample Comments:
"I have a couple coworkers who consistently yell at other employees and demean them. One of these coworkers told our director to 'man up' and do his job in front of someone in administration."
"I pointed it out to management. This should not be tolerated."
"I witnessed a male coworker challenge a female coworker to a fist fight."
"They pick at one girl quite a bit."
"She selected vulnerable people as her victims. She left anyone who she knew could stand up for themselves alone. The management tried to address it and this worked to some degree as she knew they had their eye on her. The bullying was chronic and rumors were she'd driven one employee to suicide. That was before I was employed, though."
Verbal abuse/outbursts and passive aggressive behaviors topped the list of bad behaviors experienced and/or witnessed. Yelling and work sabotage/interference were also frequently reported (see Chart 1). The majority of victims responding were subjected to multiple forms of bullying. Other types of bad behaviors categorized as "other" in the survey include slapping, shoving, and the bully talking down to others with lesser professional credentials.
Chart 1. Bullying behaviors experienced or witnessed in the workplace. Note: Total exceeds 100% due to participants who gave more than one response.
Chart 2. Workplace bullies identified by job title/position.
When asked if their facility has a policy against bullying and disruptive behavior, 64% of survey participants indicated that such a policy exists, 9% said it did not, and 26% were unsure. However, simply having a policy in place doesn't mean it is enforced, as some respondents commented that it didn't help, or that the policy did not apply to everyone equally.
Revealing a correlation between bullying and staff turnover, over one fifth (21%) of those surveyed stated that they had quit a job because of being bullied. Sixty percent said that they kept their job despite being bullied at work.
Sample Comments:
"I spoke with my supervisor and the problem was resolved."
"She was speaking very loudly to me in a public area. I calmly said 'not here, not now.' She no longer works for the practice."
"I've done an anonymous report. Well, it was supposed to be anonymous. The employee found out and matters got worse by having another employee join in with her."
"Had a coworker write a physically-threatening note to me. When I showed it to our boss, he laughed it off. The coworker was subsequently hospitalized for a mental disorder; I stayed for several more years."
"I've seen bullying behavior at every place I've worked. Management is either unwilling or unable to solve the problem. What's the point of leaving?"
"Left nursing to do phlebotomy as nurses are particularly bad at bullying and like to 'eat their young' etc. The lab staff is not too bad compared with the nurses."
Of those participating in this month's survey, 53% self-identified as phlebotomists; 15% as phlebotomy supervisors; 11% as lab managers/supervisors; 11% as CLS/MT/MLTs; 2% as nurses; 2% as students; and 6% as "other."
This month's survey question
What types of pain reduction strategies are in use in your facility?
[Editor's note: The November and December issues of Phlebotomy Today contain a 2-part series on workplace bullying titled "Is There a Bully in the House?". To purchase and download the pdf of these issues click here. ]
What Should We Do?
What Should We Do? gives you the opportunity to ask our team of technical experts for advice on your most pressing phlebotomy challenges. Whether technical or management in nature, we'll carefully consider solutions and suggestions based on the industry's best practices so that you and those in other facilities with the same problem can benefit, all the while maintaining your facility's anonymity. What Should We Do? is your opportunity to ask us for suggestions on the best way to handle your real-life dilemmas.
This Month's Case Study
Drawing Blood Without Orders
One reader writes
As a nurse, we pull off a few blood tubes when we start an IV. Sometimes the tubes stay in the patient's room (labeled of course) for a few hours before a decision is made about lab work. We may never send the blood to the lab. I'm wondering if there is a maximum time the tubes should sit between the draw and when we get orders?
Our Response
It all depends on whether or not the test(s) ultimately ordered are affected by the serum or plasma remaining in contact with the cells for a prolonged period. For the majority of tests that require serum or plasma, sample quality is maintained if centrifugation and separation occurs within two hours of collection. In its sample handling guideline, the Clinical and Laboratory Standards Institute states that centrifugation should occur "as soon as possible" after collection for tests that require serum or plasma. When it is not known what will be ordered, it's best to get the samples to the laboratory within two hours, sooner if possible. CBCs collected in lavender-top tubes are more forgiving. Samples drawn into blue-top tubes for aPTT testing should be in the lab and analyzed within four hours.
The bigger question is why unordered lab work is being drawn in the first place. Multiple studies have shown that blood samples collected during an IV start are often hemolyzed and unacceptable for testing. So, the perceived efficiency gained by combining these tasks is likely to be lost to increased turnaround times associated with recollection.
An additional concern is removing blood from the patient unnecessarily. If no labs are ordered, or if the blood samples are unsuitable for testing by the time lab orders are generated, drawing without orders could contribute to iatrogenic anemia in susceptible patients.
Finally, there's the issue of public safety. Drawing blood samples and leaving them in a patient's room where visitors, including children, have access creates an unnecessary risk. Filled tubes of blood could pique curiosity, leading to sample manipulation (i.e., shaking) and risk exposure to bloodborne pathogens should a tube be unstoppered or dropped.
If blood samples are drawn without orders during an IV start, we recommend changing your practice of leaving them in the room. Send them to the laboratory to process and hold for potential orders. If/when orders do come, the samples will have been properly processed and more likely to render accurate results. If no orders are issued, the laboratory can properly dispose of them.
There is an excellent article in the December 2012 issue of MLO magazine that discusses the cost facilities incur when tubes of blood are drawn without orders. The authors found their facility was spending over $200,000/year to draw and handle tubes drawn in anticipation of orders. Only 4% of tubes actually drawn "just in case" were used. So there are many reasons to minimize, if not eliminate, the practice of drawing blood samples without orders.
Got a challenging phlebotomy situation or work-related question?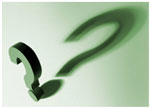 Email us your submission at WSWD@phlebotomy.com and you just might see it as a future case study. (Names and identifiers will be removed to assure anonymity.)
Notice: Do not respond to this e-newsletter.
Responding to the email address from which this newsletter is sent will result in the deletion of your address from our mailing list. If you would like to send an email to the editor, send it to phlebotomy@phlebotomy.com.
---