December, 2013
---
Feel free to forward this newsletter to a friend!
If this issue was forwarded to you from a friend, subscribe here.
Are Your Lab Results Spinning Out of Control?

No matter how well trained your specimen-collection staff is, the battle for accurate laboratory test results is often won or lost in the centrifuge. If you or your staff are centrifuging tubes at the wrong speed or length-of-time, re-centrifuging tubes a second time, rimming clots, or using fixed-angle centrifuges, your results could be spinning out of control.
Of the thousands of questions we've answered over the years from healthcare professionals around the world, issues involving centrifugation are among the most commonly presented. That's because a multitude of preanalytical variables exert their influence on serum and plasma while they are being forcefully separated from the cells. A quick survey of your practices can help assure sample centrifugation isn't taking your patients' results for a spin down the wrong road.
May the G-Force be with you
Gravity can be a beautiful thing, especially when it pushes blood cells to the bottom of the tube and the serum or plasma to the top during centrifugation. But spinning tubes at the wrong gravitational force can impact test results and alter the way a physician treats, diagnoses, medicates and manages the patient. Make sure you know what g-force the tube manufacturer recommends for each tube and how long each tube should be exposed to that g-force. Don't assume the same force applies to the manufacturer's entire product line. Once you've established the recommended g-force, confirm your centrifuges are delivering it regularly, as recommended by CAP and other accrediting agencies.
One and done
Centrifuging tubes a second time has been reported to cause a 47% increase in the reported potassium result. That's because the longer cells remain in contact with serum or plasma, the more potassium escapes from the red cells into the fluid surrounding them. Re-centrifugation often is conducted when initial centrifugation leaves fibrin strands in the serum. Allowing all tubes to clot fully, which can take up to 30 minutes, prevents the necessity for fibrin removal and respinning. Don't be fooled into thinking that just because the blood in a clot-activator tube is no longer fluid that complete clotting has occurred. Clot-activator tubes facilitate more complete clotting, not faster clotting. Just because they gel up doesn't mean they're ready for the centrifuge. In contrast, clot-accelerator tubes, like those containing thrombin, will clot faster and can usually be centrifuged in five minutes. Make sure that your staff knows the difference between a clot-activator and a clot-accelerator tube, that they allow them to stand upright for the appropriate length of time, and centrifuge them only once. If rimming clots is a common practice, it's likely that the time tubes are allowed to clot is being compromised.
Separation anxiety
After centrifuging gel-separator tubes, is the surface of the gel flat or sloped? If it's flat, that's great. It was spun in a swing-bucket-style centrifuge that provides good separation of serum/plasma from cells. But if it's sloped, the thin side of the barrier could be allowing contact between serum/plasma and red cells, which leads to a falsely elevated potassium result. There are two remedies for a thin barrier: 1) replace the centrifuge with a swing-bucket model or 2) use tubes with twice the amount of gel. Most tube manufacturers make them available.
Manage these three aspects of centrifugation properly, and the results your laboratory reports are more likely to reflect what's really going on with the patient. But if any of these factors are not properly managed, not only could your test results be spinning out of control, but so could the quality of care your patients are receiving.
This article was written by Dennis J. Ernst MT(ASCP) and originally appeared in ASCLS Today. Reprinted with permission of the American Society for Clinical Laboratory Science.
Product Spotlight
New Online CE Modules
In keeping with our commitment to bring the best learning experiences technology can provide, the Center for Phlebotomy Education releases To The Point® Online.
TTP Online is the most dynamic, interactive, and accurate online learning program ever developed for healthcare professionals who draw blood samples for laboratory testing. Designed to maintain learner interest and comprehension, TTP Online uses narrated PowerPoint presentations embedded with animated graphics and video to deliver high-caliber content and continuing education credit.
Features Include, fully narrated slides, dynamic video clips, graphic animation, interactive no-fail quizzes, instant certificate printing, and an expanding library of titles. Each exercise awards the user with 1 P.A.C.E.® continuing education credit immediately upon completion. Modules currently available include:
Performing a Venipuncture
Phlebotomy Practices that Lead to Exposure
Preventing Preanalytical Errors
How Blood-Collection Technique Alters Potassium Results
Phlebotomists looking for more engaging ways to meet their annual CE requirement no longer have to slog through pages and pages of boring text. With TTP Online, it's just click, listen, and watch. Learning has never been more effortless or engaging.
ASCP Posts Podcast on
Preanalytic Influences on Potassiums
The American Society for Clinical Pathology's LabMed web site recently posted a podcast on how preanalytical errors affect potassium levels. In "Getting Physicians to Trust Your Potassiums" the Center for Phlebotomy Education's Executive Director Dennis J. Ernst MT(ASCP) was interviewed by LabMed's web editor Kelly Swails.

Ernst discusses why potassiums are so susceptible to preanalytical errors, which causes the lab to lose credibility with physicians. He ends the interview with strategies to assure test results won't be affected during the collection and handling process.

The podcast can be accessed here.
This Month in Phlebotomy Today
Here's what subscribers to Phlebotomy Today, the Center for Phlebotomy Education's paid-subscription newsletter currently in its 14th year of publication, are reading about this month:
Feature Articles

Benchmarks, Part 4: Blood Culture Contamination Rates

Playing it Safe

Performing Venipunctures From a Sitting Position

Phlebotomy in the News

Tip of the Month

Seven Questions Every Patient MUST be Asked

CE Questions

(Institutional Version Only)
Buy this issue for only $9.95.
For subscription rates and to subscribe to Phlebotomy Today, click here.
On a Personal Note...
A few years ago I took my wife out to dinner for her birthday, and stopped at a home improvement store on the way. Big mistake.
If you have a moment, follow me.
Featured FAQ
Patients Waiting for GTT Results
Question
Our phlebotomy team makes patients wait for the final result on their glucose tolerance test (GTT) to see if it is in an acceptable range. If not, they contact the physician. However, none of the staff know what the "acceptable range" is. Our procedure manual does not require the patient wait. Should it?
Answer
Your phlebotomists are doing the right thing, but they don't have all the information they need to fully implement a good policy. To manage the risk, many facilities review the final GTT results prior to letting patients go. Consider this worst-case scenario: a patient completes his GTT and is released. He is a little light-headed and the staff notices that he's not steady on his feet. Unbeknownst to the phlebotomist, his glucose has plunged since the last reading, and he is now in a state of severe hypoglycemia. If the phlebotomist knew the result, the patient could be prevented from getting into his vehicle and losing consciousness while driving.
It's good risk management to assess a final glucose level before releasing the GTT patient, especially in light of clinical signs of hypoglycemia. Your facility should determine what constitutes an acceptable glucose level for the patients before releasing them after a GTT, and have a protocol in place for when it doesn't meet the criteria.
Survey Says
Your Gift
This month's survey question: Suppose today is the birthday of every one of your co-workers. What is the one gift you would like for them all to receive today?
The volume of responses was so overwhelming with this survey, we kept it open for two months. We were touched and deeply moved by the goodness and love that flowed from your hearts… and quite amused by the comedian in the room.
It should come as no surprise that the most desired gift your colleages want for their coworkers is a pay raise (30%). Twenty percent would give them a day off with pay, while 18 percent wishes everyone some respect. Four percent wishes good veins for the coworkers, another four percent wants them to have gift cards, and 10 percent wants everyone to have appreciation and recognition. Other wishes include sunshine, smiles, groceries, new scrubs, a safe workplace, kindness, contentment, and belief in God. Some comments from those who responded:
Definitely a pay raise. Our personal health insurance went up 20% this year, our annual pay raise is 2–3%.

A dinner in their honor, inviting their family members and chose the one thing that they did to make their job a better place to work in. Talk a little about each, then give them a visa with $100.00 to buy whatever they want or pay off a bill, I know I would like that.

Winning the lottery.

The ability to see themselves as others see them, in other words, self-awareness. That would be a gift to everyone around them.

I would give them a pay raise, a day off, and most of all more respect. We don't nearly make enough money for what we do, and the responsibilities we have in our hands...it all begins with us. We don't get the respect from people; they call us "lab girls." I ignored a nurse one day until she yelled "Hey you from the lab" and I turned and said "you talking to me nurse girl?" It was priceless the look on her face but she got the point. And the day off is just for a fun day because!!!! I've been at my job for 33 years and I just make a little over $15/hr now. That is sad for everything I know and learned over all these years.

The gift of contentment in whatever circumstances they might find themselves in.

I would like to give them the gift of appreciation. Teach them how to appreciate every little blessing they have each and every day. Because, no matter what gift they receive on their birthday. If they don't have the gift of appreciation it would be moot anyway.

Certainly a pay raise would be great, but a day off with full pay would be the best.
A voucher for a month's supply of organic fruit and vegetables delivered to their door. [Editor's note: We like this one… a lot!]

To know that they are all important and appreciated.

Time. Time to enjoy the day. Time with loved ones and friends. Time for patients so that they can feel special. Time to see how special they are through others eyes. Just time.

I would want my co-workers to have a very easy, respectful, enjoyable day and a gift card to get their favorite drink. I would also want them to get a special message from management about themselves.

5 minutes to communicate with a loved one who has died.

The sure knowledge that God is watching over them and is aware of all our needs, and that as long as we do His will, all will be well, whether in this life or the next makes little difference!

A pay raise, since we are not getting one this year.

C-DIFF [Editor's note: There's always one comedian.]

I would say respect, not for my fellow phlebotomists, but for the nurses we work with & patience to deal with the patients.

I would like our facility to allow us to shut our doors for one day and for them all to take some needed time off. We could have our nurses and flow staff cover our lab.

To have a day that everyone has a positive attitude and the teamwork is amazing.

A gift card for groceries. A few of my co-workers are older and live on their own.It's hard for them to survive with phlebotomy wages. Since a pay raise would never happen I know that a gift of groceries would help them a lot.

The feeling of touch, instead of sight.

New scrubs, any color they wanted! We have to wear same color every day! They get to wear them for a year!
Of course it would depend on my co-worker's job. If they were all phlebotomists I would send them a forward of this email so that their skills could be maintained and be able to learn how others handle situations. Karen, RN [Editor's note: Go ahead and forward it to your fellow nurses, Karen. This newsletter is for anyone who draws blood!]
Thanks to everyone who responded. It may not be your birthday, but since it's the Christmas season, the staff of the Center for Phlebotomy Education wishes all of these for all of you… except the C-diff, of course. Merry Christmas, everyone.
Next month's survey: How do you react to patients who become dizzy or actually faint? What is your facility's written policy for reacting to patients who become dizzy or actually faint? Are ammonia inhalants accessible for use on fainting patients? Have you ever used an ammonia inhalant on a fainting patient?
Last Month on Facebook
During the month of November, fans and visitors to our Facebook page shared their thoughts on the following topics:
Working on Thanksgiving Day.
What the Center for Phlebotomy Education should be working on for phlebotomists, managers and educators.
One hospital's sad, uninformed ad for a phlebotomist.
Posts from the Phlebotomy Supervisor's Boot Camp.
Looking for an online community to post questions or to simply satisfy your desire for phlebotomy talk between newsletter issues? Visit and "Like" our Facebook page and you'll never miss out on another discussion or one of our special Facebook offers. Your peers need your input, and you need theirs. www.facebook.com/CPEInc
What Should We Do?
What Should We Do? gives you the opportunity to ask our team of technical experts for advice on your most pressing phlebotomy challenges. Whether technical or management in nature, we'll carefully consider solutions and suggestions based on the industry's best practices so that you and those in other facilities with the same problem can benefit, all the while maintaining your facility's anonymity. What Should We Do? is your opportunity to ask us for suggestions on the best way to handle your real-life dilemmas.
This Month's Case Study
Sticks Per Foot
One reader writes:
I was recently approached by a RN in the NICU regarding multiple heel sticks on one foot. The infant had a foot deformity, so only one heel was used. A concern was raised about multiple heel-stick collections on the same foot and their proximity to each other. I can find no documentation in regards to how any facilities might handle similar situations. What should we do next time?
Our Response
We're glad you and your nurses are concerned about multiple punctures to the same heel. There isn't much written in terms of limitations in the industry standards, so establishing a limit falls on the facility. We think a general guideline should be established by the facility, but the final determination should be left up to the professional judgment of the person performing the puncture. Establishing a hard number of sticks to the same site would be difficult to apply to all circumstances, and may not be practical.
The skin puncture standard published by the Clinical and Laboratory Standards Institute states that punctures should not be performed on bruised sites. It is conceivable that heels could be excessively perforated without becoming bruised if the foot was prewarmed each time.
Also, remind your staff not to double-stick every time blood is required. Too many phlebotomists use two devices simultaneously to get a better blood flow. Effective prewarming will have the same results with half as many punctures.
When infants present limited sites, notify the physician who may not be aware of how quickly one heel might be inaccessible so that he/she might reduce orders for lab work, or at least coordinate them to minimize the number of punctures per day.
Each month, our "What Should We Do?" panel of experts collaborates on a response to one of the many compelling problems submitted by our readers. Panelists include:
Dennis J. Ernst
MT(ASCP)
Catherine Ernst
RN, PBT(ASCP)
Lisa Steinam,
PBT(ASCP)
Got a challenging phlebotomy situation or work-related question?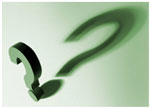 Email us your submission at WSWD@phlebotomy.com and you just might see it as a future case study. (Names and identifiers will be removed to assure anonymity.)
Notice: Do not respond to this e-newsletter.
Responding to the email address from which this newsletter is sent will result in the deletion of your address from our mailing list. If you would like to send an email to the editor, send it to phlebotomy@phlebotomy.com.
---