Unfilled positions continue to plague managers
by Dennis Ernst • December 05, 2019
---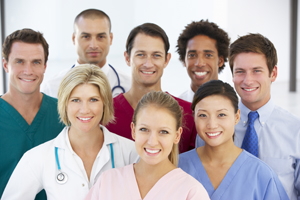 A study published recently in the Archives of Pathology and Laboratory Medicine focused on the magnitude and causes of staffing shortages in healthcare facilities with phlebotomy personnel. Two human resource practices were found to reduce staff turnover.

To determine the average 3-year turnover rate for clinical laboratory staff---including phlebotomists and other laboratorians---researchers collected data from 21 institutions in the U.S. and Canada. They also assessed the potential associations between turnover rates and human resource practices. They found the median of the 3-year average turnover rate for all laboratory staff was 16.2%, i.e., over three years, 16% of the staff left their positions; half of the facilities had a higher rate; half had a lower rate.

The researchers also calculated the turnover rates within various categories of laboratory personnel. It comes as no surprise that phlebotomy services experienced the highest rate of turnover with a median of nearly 25% in 3 years. Those in the 90th percentile saw nearly half of their phlebotomists leaving within three years.

The laboratory's "ancillary staff" had the lowest median rate (11.1%). Among laboratory departments, microbiology came in with the lowest median rate (7.8%) while anatomic pathology had the highest median (14.3%).

Finally, the authors of the study reported that laboratories with well-developed and clear, effectively communicated career paths for their staff had significantly lower turnover rates than those that didn't. Additionally, those that paid for their staff's continuing education activities had significantly lower 3-year average turnover rates than laboratories that did not.

Read the full study.

---
overall rating:
my rating:
log in to rate