A novel study showing hospital-wide results of using Magnolia Medical Technologies' Steripath® Initial Specimen Diversion Device®.
by Shanise Keith • April 10, 2022
---
If you haven't heard, there is very exciting news regarding Magnolia Medical Technologies' device, the Steripath® Initial Specimen Diversion Device® (ISDD®) for blood culture collection and contamination prevention. A novel study has been published out of WVU United Hospital Center in the American Journal of Medical Quality. This study was performed hospital-wide, and blood culture collection was performed by nurses, medical technologists, and phlebotomists.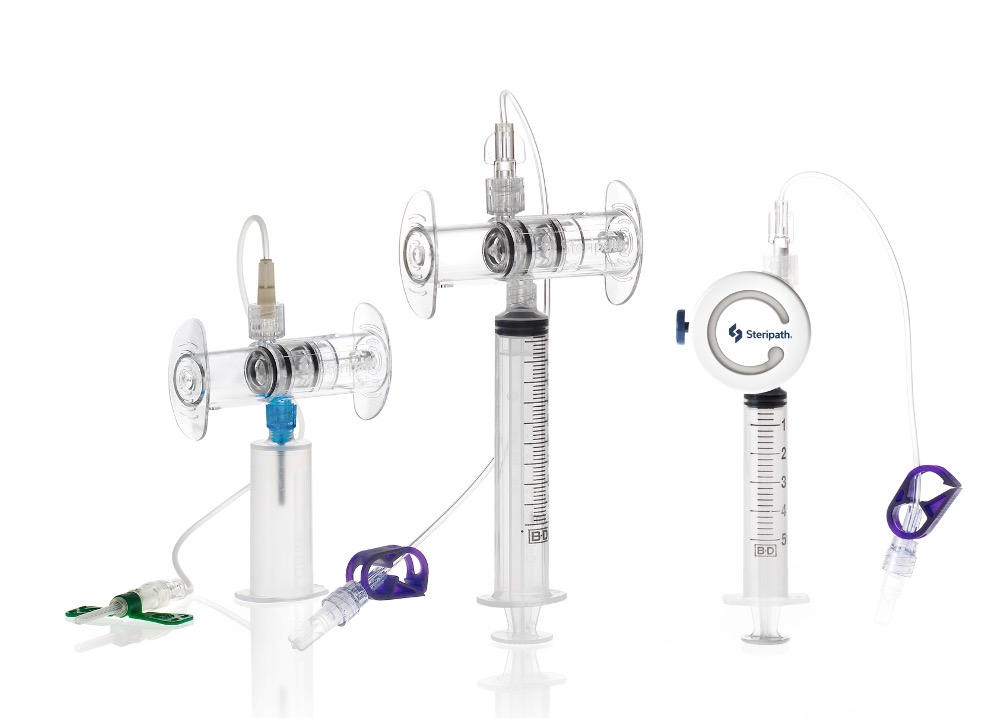 As you probably know, blood culture contamination is a serious problem. Currently, the nationally accepted contamination rate benchmark is 3%, which means that as long as a healthcare facility is not contaminating more than 3% of their blood cultures, their rates are considered acceptable. That is much too high, and many people agree, including CLSI where there is currently a new blood culture standard draft where the best practices benchmark is being changed to 1%.
When a blood culture sample is contaminated, it leads to a false-positive diagnostic test result and many potential complications such as increased cost for both patient and facility, unnecessary and prolonged antibiotics, antibiotic resistance, secondary infections such as C. diff., acute kidney injury, and frustration for everyone involved. It's expensive and dangerous, but now there's a proven solution - the Steripath ISDD.
Time and time again, the Steripath ISDD has been shown to be an amazing solution to deliver sustained reduction in contamination rates below 1%, and the latest study only adds to its track record of performance. During an 8-month study period, 1,011 blood culture were collected with conventional method resulting in a contamination rate of 4.06% compared to 4,631 blood cultures collected using Steripath with a contamination rate of 0.78%. The use of Steripath reduced contamination by 82%. The hospital also estimated that $300,000 in costs were avoided by reducing contamination rates. The results are irrefutable proof that it is possible to achieve and maintain a less than 1% contamination rate hospital-wide.
Magnolia Medical Technologies has made it their mission to reduce blood culture contamination to zero, and they are well on their way. Everywhere that the Steripath ISDD has been used, there has been a staggering drop in contamination rates because it's just so easy to use and eliminates most of the common causes of contamination. Whether the collector is knowledgeable about contamination or not, they are much less likely to contaminate the cultures.
Clearly, I am a big fan of Magnolia Medical Technologies and the Steripath ISDD. They have created an extremely cost-effective and elegantly engineered solution to a problem that has existed for decades. Because of them, we are seeing actual results that prevent patient harm and directly drive antibiotic stewardship. Their work is inspiring, and I can't wait to see what the future holds for eliminating blood culture contamination.
Check out the link to the article below, and if your facilities' contamination rates are above 1%, pass the news along to your superiors. Every patient deserves the highest standard-of-care possible.
https://www.prnewswire.com/news-releases/novel-study-demonstrates-the-hospital-wide-impact-of-the-steripath-initial-specimen-diversion-device-on-blood-culture-contamination-rates-and-sepsis-testing-accuracy-at-wvu-medicine---united-hospital-center-301519232.html
---
overall rating:
my rating:
log in to rate
12 Comments