A 3% contamination rate won't be acceptable much longer
by Dennis Ernst • April 23, 2021
---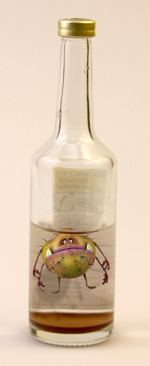 I want to personally invite you to attend a webinar I'm co-presenting on blood culture contamination next Wednesday, April 28th at 1:00 p.m. ET. If you aren't aware of a new benchmark for blood culture contamination rates, you need to be prepared before it arrives.
This will be my second webinar in the Dark Daily webinar series. "How Hospitals and Health Systems Can Prepare to Meet a New Blood Culture Contamination Benchmark" will put you in the know about an upcoming new quality metric you'll have to meet. As you and I both know, blood culture contamination has plagued laboratories for decades. It significantly impacts patient care and hospital costs in hospitals nationwide. In fact, up to 50% of positive blood culture results indicating sepsis are false positives. In the past, we've come to accept a 3% contamination rate as being the norm. In this webinar, my co-presenter, Barb DeBaun, and I will explain why it's not acceptable anymore, what steps are being taken in the industry to adopt a new standard, and how to meet it before you have to .
We'll also provide an evidence-based solution and best practices you can implement to make immediate reductions in your facility's contamination rate.
Personally, I'm very excited about this. It shatters an old benchmark that has been accepted for too long at the expense of our patients, their physicians, and our healthcare facilities. If you're a phlebotomist, clinical laboratory scientist, manager, nurse, or any other healthcare professional with an interest in blood culture contamination, CLABSIs or antibiotic stewardship, you should register. I hope to see you there,
---
overall rating:
my rating:
log in to rate
benchmark blood culture contamination Dark Daily
2 Comments
Was this recorded?
Hi Dennis, I attended this webinar and took some note, but I was wondering if there is a recording of it that I could share with my medical director?
Jen Kryzyanowski, 05/07/2021 12:41:34
Webinar recording
Certainly. Here's the link.
https://www.darkdaily.com/webinar/webinar-how-hospitals-and-health-systems-can-prepare-to-meet-a-new-blood-culture-contamination-benchmark/
Dennis Ernst, 05/13/2021 09:33:22