A play called "The Phlebotomist" is getting good reviews, but there's a catch.
by Dennis Ernst • May 03, 2019
---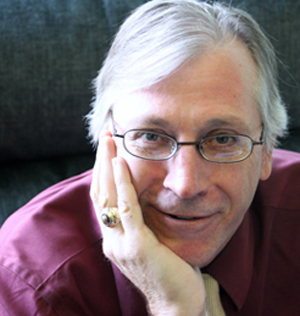 Friends,
As you might imagine, there isn't much about phlebotomy that escapes my radar. So naturally when I heard about a stage production called The Phlebotomist currently performing to sellout crowds at London's Hempstead Theatre in the UK, I was intrigued.
The play is being described as "a powerfully provocative vision of a dystopian future." The story presents a world where health, wealth and happiness depend on a single blood test, the results of which are used to determine everything from bank loans to dating prospects. Because a person's success is so dependent on obtaining a high genetic profile rating, phlebotomists reign supreme. Everyone's hopes and dreams rise and fall depending on their blood rating. It's called "ratism."
One of the main characters, Char, has two degrees and is on the brink of landing her dream job. Unfortunately, her rating threatens it all. She confronts her friend Bea, a phlebotomist and the play's lead character, to help her fake her own blood test and beat the system. Bea soon becomes a dealer of her own blood samples, helping people obtain high bogus scores for substantial sums of money. When good blood is a commodity, a good phlebotomist is in high demand.
That's quite a compelling storyline, I must admit. But according to some reviews, dark undertones creep into the script, darkness I would not find very entertaining, mostly because they've already crept into the real world. I've been known to walk out of movies, even keynote addresses, when the dialog or content assaults my sensitivities. I suspect that would likely be the case with The Phlebotomist. But I won't discount the production just yet. It depends on how deep the director goes into the darkness. Seeing what comes out of Hollywood lately, though, I'm not optimistic.
Regardless of my own personal aversions, The Phlebotomist could give the profession a boat load of publicity. I would hazard to guess only half of the general population even knows what a phlebotomist does, so a play or movie that defines the profession would surely be a good thing. So what if the main character sells her own blood on the black market. Any publicity is good publicity, right?
Within a year or two, I expect The Phlebotomist to jump the pond to the U.S., receive rave reviews, and find its way to the big screen with big-name Hollywood actors. I do hope the director puts someone on the set who knows what a venipuncture is supposed to look like. If you're a junkie for ER shows like I am, you've seen all kinds of atrocious techniques on series like The Resident and Chicago Med. If you've been junkie as long as I've been, that list includes such classics as St. Elsewhere, ER, Chicago Hope, and probably the best ER show ever: MASH. Not once do I think I've ever seen a properly performed venipuncture on any of those shows. Although the set designer on The Resident contacted us for permission to use our set of phlebotomy posters on the set, which we granted, of course. At least that's a start.
Therefore, should The Phlebotomist ever become a movie, we're hereby officially offering our expertise to the set. After all, if the main character is going to draw her own blood to sell on the black market, she should at least know the proper order of draw.
Respectfully,
Dennis
---
overall rating:
my rating:
log in to rate
1 Comment