social distance with streaming videos
by Dennis Ernst • December 04, 2020
---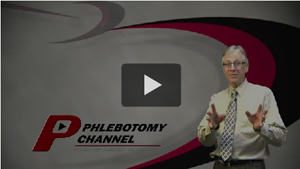 More and more healthcare educators today are shifting to online learning platforms in response to the pandemic to keep their staff and students at a distance. If you're not currently subscribing to the Phlebotomy Channel, it's time. If you're already a subscriber, it's time to renew.
That's because the cost to deliver high-quality content on a platform as reliable as the Phlebotomy Channel is increasing. Likewise, the cost to access it.
On January 1, 2021 we will implement a modest increase. But here's the good news: educators and supervisors who act by the end of the year can lock in today's current subscription rates, saving hundreds of dollars.
Whether you're a current subscriber or an educator who has been sitting the fence on implementing a distance learning strategy like streaming videos, you can avoid these price increases by acting now:
a $50/year increase per title when purchased ala cart;

a $200/year increase for facility-wide access to the entire library (All-access Pass).
Designed for facilities, academic programs and healthcare systems, the Phlebotomy Channel streams 17 of the most current phlebotomy training videos on the market to your staff and students flawlessly wherever there's a high-speed Internet connection. Once you subscribe to the Phlebotomy Channel, you'll not only get more productive, you'll get:
Seventeen of the most popular phlebotomy training videos on the planet;

Instant access anytime anywhere;

The most current versions, even when the industry standards change;

An insanely affordable cost-per-view.
During a pandemic like the one we're going through, keeping your distance from trainees is just as important as keeping their distance from each other. See why schools and hospitals around the world are rushing to the Phlebotomy Channel to flawlessly deliver high-caliber training videos safely and on demand. Plus, with real-time tracking, you'll get a full report on who watched the videos you assigned and when. You'll also be able to assess their comprehension with the CE quiz accompanying every title.
A pandemic requires innovative training strategies. Subscribe now, and lock in today's rates.
---
overall rating:
my rating:
log in to rate
---
Please log in to leave a comment.