Are venous samples the "gold standard" for phlebotomy?
by Dennis Ernst • October 09, 2020
---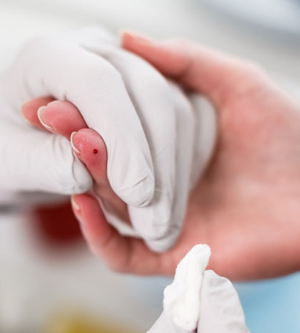 A recent study published in the American Journal of Clinical Pathology casts a dark shadow on the reliability of some results obtained by fingerstick capillary punctures.
In the study, fingerstick and venous blood specimens were collected from 56 inpatients and analyzed for a basic metabolic profile (BMP) and vancomycin. Results were comparable for all the analytes tested except bicarbonate and potassium, which were significantly different. Fifteen percent of the subjects required multiple lances to obtain sufficient blood to complete the testing. Rejection rates for the capillary samples due to insufficient volumes were up to 30 percent.
The authors concluded fingerstick and venous samples were analytically comparable for vancomycin and the BMP with the exception of potassium and bicarbonate. However, they suggested significant preanalytical issues with samples obtained by fingerstick capillary punctures should preclude laboratories and blood collection personnel from considering fingersticks to be a valid and routine alternative to venipunctures except in the most extenuating of circumstances.
---
overall rating:
my rating:
log in to rate
---
Please log in to leave a comment.