A preventable, yet common phlebotomy problem
by Dennis Ernst • August 07, 2020
---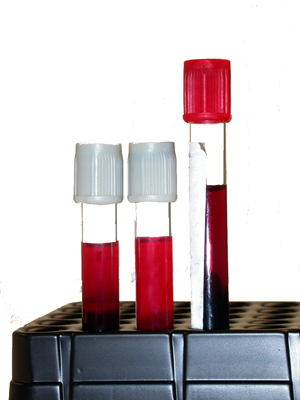 It's no secret more blood samples are hemolyzed when drawn in emergency departments than anywhere else in the hospital. In fact, one study showed eight times as many samples coming from the ED are hemolyzed than from other sources. Unfortunately, many laboratory, phlebotomy and ED managers have come to accept that it will always be that way. A new study, however, shows why such a defeatist attitude should not be acceptable in an industry that otherwise strives to deliver quality patient care.
The study, recently published in the Journal of Applied Laboratory Medicine, details just how detrimental hemolyzed samples are to moving patients through the ED (throughput). After an initiative to reduce ED hemolysis, researchers analyzed their data to quantify the effect hemolysis had on the department's ability to either admit or discharge patients in a timely manner. Statistical analyses were conducted to compare throughput times for over eleven thousand patients with and without hemolyzed samples.
The length of stay for all patients with hemolyzed samples averaged over an hour longer (62 minutes) than those without hemolysis. For patients who were ultimately admitted, the delay caused by hemolysis was 28 minutes. Patients who were discharged experienced a delay of over an hour-and-a-half (92 minutes).

Given the cost of avoidable delays to the ED and the greater healthcare facility, reducing the percentage of hemolyzed samples is critical to an efficient emergency department. Since hemolysis can be prevented through education and proper equipment choices, all managers have the capability of significantly curtailing the problem and its ripple effect on multiple aspects of patient care, including patient satisfaction.

Blogger's Note: The Center for Phlebotomy Education offers a helpful video to reduce hemolysis in emergency departments and other hospital areas. "Ending Hemolysis in the ED... and Everywhere Else" is available in DVD and streaming options. See the preview.

---
overall rating:
my rating:
log in to rate
emergency department ER hemolysis laboratory YouTube potassium sample quality