Test requirements and diagnostic value for blood collection personnel
by Dennis Ernst • May 06, 2020
---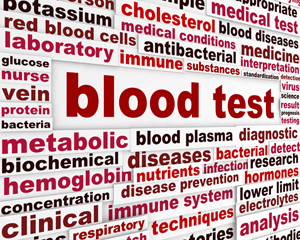 Cholinesterases, also known as SChE and S-pseudocholine esterase, are enzymes that help the nervous system function properly. Physicians order cholinesterase levels to diagnose pesticide poisoning, monitor pesticide exposure, and assess liver function. Since pesticide toxicity affects the lungs, kidney and/or gastrointestinal tract, patients with the following symptoms may have SChE ordered: diarrhea, vomiting, respiratory distress, headaches, syncope, and nausea. Patients who work with pesticides may not have any of these symptoms, but are monitored for signs of pesticide toxicity before it becomes clinically apparent.
Cholinesterase levels are tested on serum. Therefore, they are drawn into red top tubes. Levels are stable at room temperature for six hours, and for one week at refrigerated temperatures. Hemolysis interferes with testing.
References

LabTestsOnline. American Association for Clinical Chemistry. AACC. https://labtestsonline.org/. Accessed .5/6/2020.
Wu A. Tietz Clinical Guide to Laboratory Tests---Fourth Edition. Elsevier. St. Louis, Missouri. 2006.
World Health Organization. Use of Anticoagulants in Diagnostic Laboratory Investigations. WHO. Geneva, Switzerland. 2002.
---
overall rating:
my rating:
log in to rate