Collection requirements and diagnostic value
by Dennis Ernst • May 03, 2019
---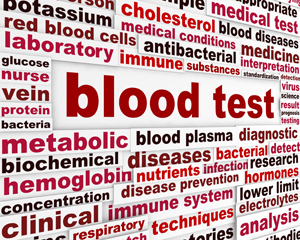 Renin is an enzyme that plays an important role in controlling blood pressure and other physiological functions. It is produced by the kidneys and stimulates the adrenal glands, which sit atop each kidney and produce aldosterone, a hormone that controls blood pressure. Because renin and aldosterone act in concert, they are often ordered together to diagnose adrenal insufficiency.

Both aldosterone and renin levels are diurnal, i.e., they vary according to the time of day. Both are highest in the morning. They are also affected by posture, which is why most labs require patients to be upright for at least 15 minutes prior to the draw; some studies suggest two hours. Renin levels are significantly lower on recumbent patients.
Samples for renin and aldosterone are drawn into EDTA tubes, immediately placed in an ice slurry and centrifuged in a refrigerated centrifuge. Plasma from the sample that cannot be tested immediately should be frozen.
Patients who have high blood pressure, especially when it cannot be controlled by blood pressure medication, are suspected as having Conn's Syndrome, or primary aldosteronism. Because primary aldosteronism is a curable form of hypertension, early detection is critical. That's why it's important that all renins and aldosterones are placed at refrigerated temps immediately upon collection before leaving the patient's side, and promptly centrifuged and processed. When these conditions are not satisfied, patients may not be diagnosed in time to prevent complications from undiagnosed Conn's Syndrome.
Bibliography
LabTestsOnline. American Association for Clinical Chemistry. AACC. https://labtestsonline.org/understanding/analytes/aldosterone/tab/sample/.

Wu A. Tietz Clinical Guide to Laboratory Tests---Fourth Edition. Elsevier. St. Louis, Missouri. 2006.
World Health Organization. Use of Anticoagulants in Diagnostic Laboratory Investigations. WHO. Geneva, Switzerland. 2002.
---
overall rating:
my rating:
log in to rate
aldosterone collection YouTube Renin requirements sample test tube