test requirements and diagnostic value for phlebotomists
by Dennis Ernst • March 09, 2020
---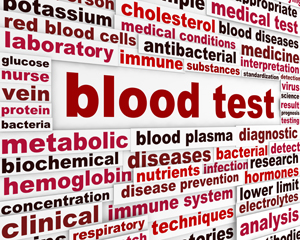 Troponin, also referred to as cardiac-specific troponin, troponin-I and troponin-T, is a protein found in heart and skeletal muscle.
When the muscle is damaged, troponin is elevated in the bloodstream. Because its concentration in the blood increases rapidly and significantly after a heart attack, cardiac-specific troponin has become a key indicator in the diagnosis of acute myocardial infarction (MI). Typically, a laboratory will test troponin-I or troponin-T, but not both since they have similar diagnostic value.
After a heart attack, troponin increases within 3-5 hours and can stay elevated for up to 14 days. Because a heart attack can cause symptoms for several hours before troponin elevates in the blood stream, a normal result has to be repeated within one or two hours. The concentration of troponin in the blood is also indicative of the severity of the heart attack.
Other heart conditions such as inflammation and congestive heart failure can also cause troponin levels to increase.
Troponin levels are typically tested on serum samples. Point-of-care devices can measure troponin levels from EDTA and heparinized plasma. Results should not be compared with those tested on serum, which may be up to 20 percent higher. Samples not tested within 6 hours should be refrigerated up to 24 hours. Hemolyzed, lipemic, and icteric samples may render inaccurate results.
References
LabTestsOnline. American Association for Clinical Chemistry. AACC. https://labtestsonline.org/tests/troponin. Accessed 3/4/2020.
Wu A. Tietz Clinical Guide to Laboratory Tests---Fourth Edition. Elsevier. St. Louis, Missouri. 2006.
World Health Organization. Use of Anticoagulants in Diagnostic Laboratory Investigations. WHO. Geneva, Switzerland. 2002.
---
overall rating:
my rating:
log in to rate
cardiac myocardial infarction troponin
1 Comment