Collection requirements and diagnostic value
by Dennis Ernst • June 18, 2019
---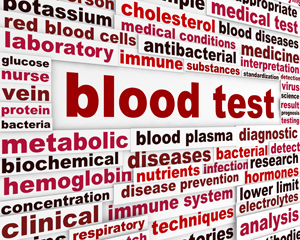 Very few laboratory tests have garnered so much attention lately as a protein known as procalcitonin (PCT). That's because it's only recently been found to be extremely useful in managing antibiotic therapy in septic patients.
As a biomarker for the presence and severity of sepsis, it's been used in Europe for decades, and in the U.S. since 2008. Traditionally, PCT is used to differentiate between bacterial and viral infections. With bacterial infections, PCT is elevated whereas it remains normal or only slightly elevated with viral infections. However, more and more physicians are using PCT to assess the effectiveness of antibiotic therapy in the crucial hours after administration.
That's because PCT starts rising two to four hours after the toxins of a bacterial infection bring about sepsis, and peaks at 24 to 48 hours. If an effective antibiotic was chosen early in the diagnosis, PCT decreases rapidly as the infection weakens. If the antibiotic is not effective, PCT levels continue to increase. Since the test can be performed quickly, physicians who order a PCT level can assess the effectiveness of their chosen antibiotic far sooner than traditionally possible, and switch the patient to something more effective if necessary, significantly reducing mortality.
PCTs are drawn without special patient requirements into serum tubes and centrifuged. Because patients can rapidly succumb to sepsis, PCT levels are often ordered stat and must be transported, processed and tested quickly. Delays in collecting and testing PCT levels can seriously compromise the physician's ability to prevent patient mortality.
Bibliography
LabTestsOnline. American Association for Clinical Chemistry. AACC. Accessed 6/18/2019.

Meisner M. Update on procalcitonin measurements. Ann Lab Med. 2014 Jul; 34(4): 263–273.

Jiun-Lih JL, Swee LY. Procalcitonin Medscape. http://emedicine.medscape.com/article/2096589-overview#a4. Accessed 6/18/2019.
---
overall rating:
my rating:
log in to rate