New study dispels the myth
by Dennis Ernst • January 13, 2021
---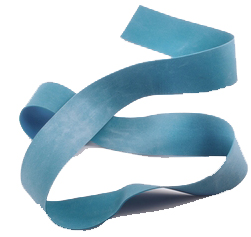 One of the most common questions I get is about lactates. Specifically, whether or not a tourniquet should be used.
It's long been thought and taught that using a tourniquet when drawing lactates falsely elevates the results. That's no small deal since high lactates suggest congestive heart failure, shock, liver disease, chronic alcoholism, Reye's syndrome, uncontrolled diabetes, and kidney disease. So when the physician gets an elevated lactate level, a cascade of diagnostic decisions, interventions and further testing is necessary. Many feel a tourniquet used during the draw misinforms the physician. But it appears physicians aren't misinformed at all, only those with protocols in place restricting tourniquet use for lactates.
In reality, the affect of tourniquets in the peer-reviewed literature is inconclusive. I'll take that a little further: no study has yet shown lactate to be significantly affected when the tourniquet is applied and released within one minute, which is what the industry standard for venipuncture requires. Recently, a new study helps dispel the myth even further.
Researchers in Australia inserted intravenous cannulas into the antecubital areas of both arms on 30 subjects. Blood was then drawn from both arms simultaneously at five intervals: immediately upon tourniquet constriction and again at 1 minute, 2.5 minute, 5 minute. and 15 minute. All samples were tested for whole blood lactate levels using a point-of-care device.
In all groups, there was no clinically significant difference in lactate levels between samples drawn with and without a tourniquet at any time interval.
FYI, the researchers also introduced exercise into two of the groups and found exercise immediately prior to drawing lactates increased levels significantly.

What's the take-away? If you currently have a policy not to use tourniquets when drawing lactates, it's not supported by published evidence or the CLSI venipuncture standard.
---
overall rating:
my rating:
log in to rate