AMT provides resources to help celebrate and bring awareness to Phlebotomists Recognition Week.
by Shanise Keith • February 12, 2022
---
This week (Feb. 14 - 18) is Phlebotomists Recognition Week, which is now nationally recognized thanks to the work of the amazing people over at American Medical Technologists (AMT), a certification company. They went out of their way to have an entire week dedicated to the phlebotomists who deserve the support and appreciation for the crucial work they do. AMT has partnered with the Center for Phlebotomy Education to spread awareness of the week, and to show our love for phlebotomists.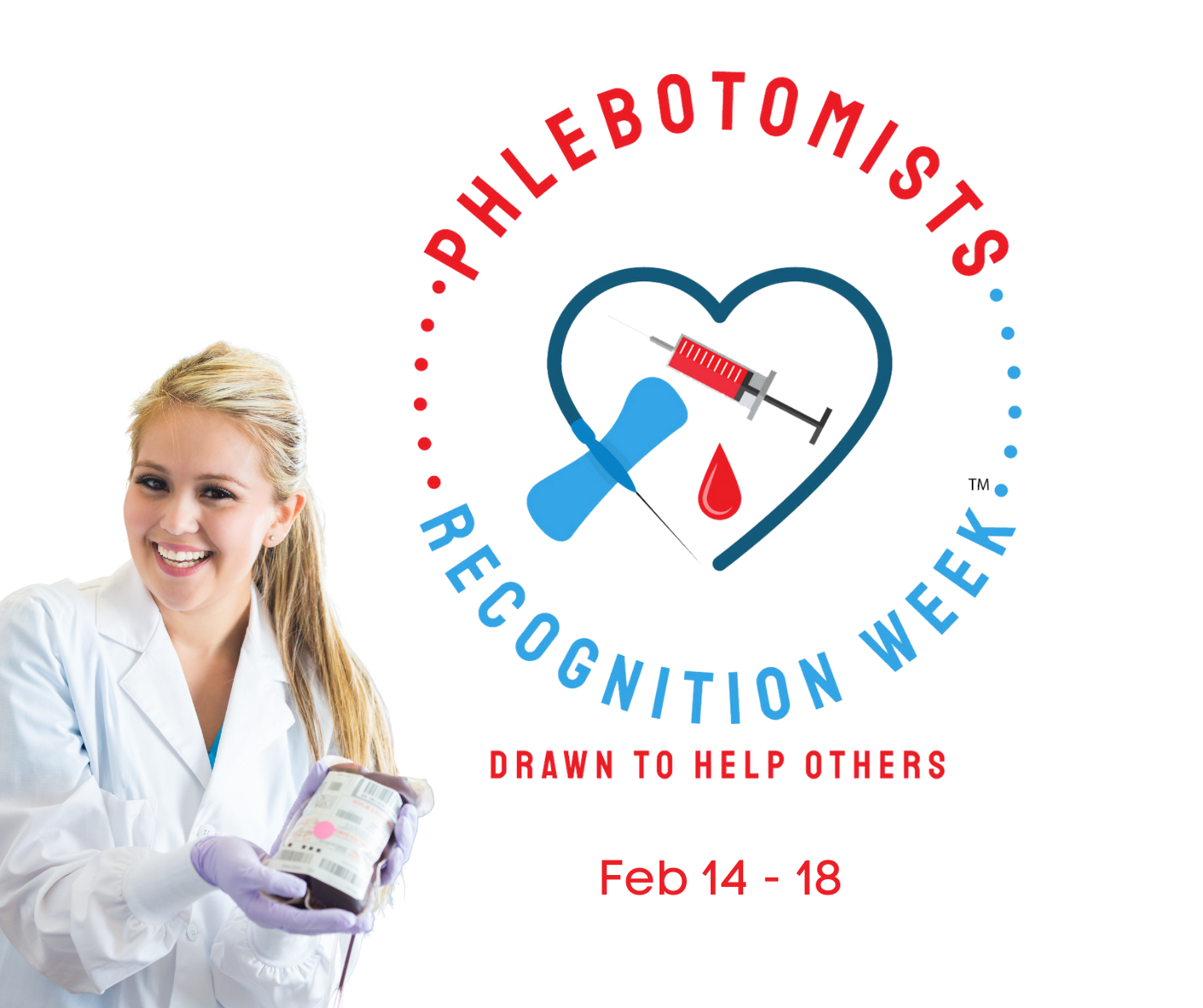 Check out these resources available to help celebrate and show your appreciation to phlebotomists:
---
overall rating:
my rating:
log in to rate
American Medical Technologists appreciation Center for Phlebotomy Education Phlebotomists Recognition Week recognition
2 Comments
Phlebotomist
Please continue this wonderful work I enjoy learning and shareing your article with my students and ask them to sign in for free articles
Patricia a Jones certified phleb, 02/15/2022 21:36:48
Phlebotomy Coordinator
I am so happy to share this with my staff so we can celebrate our first Phlebotomy Recognition week together! Thank you
Stephanie Jones, 02/16/2022 01:51:27